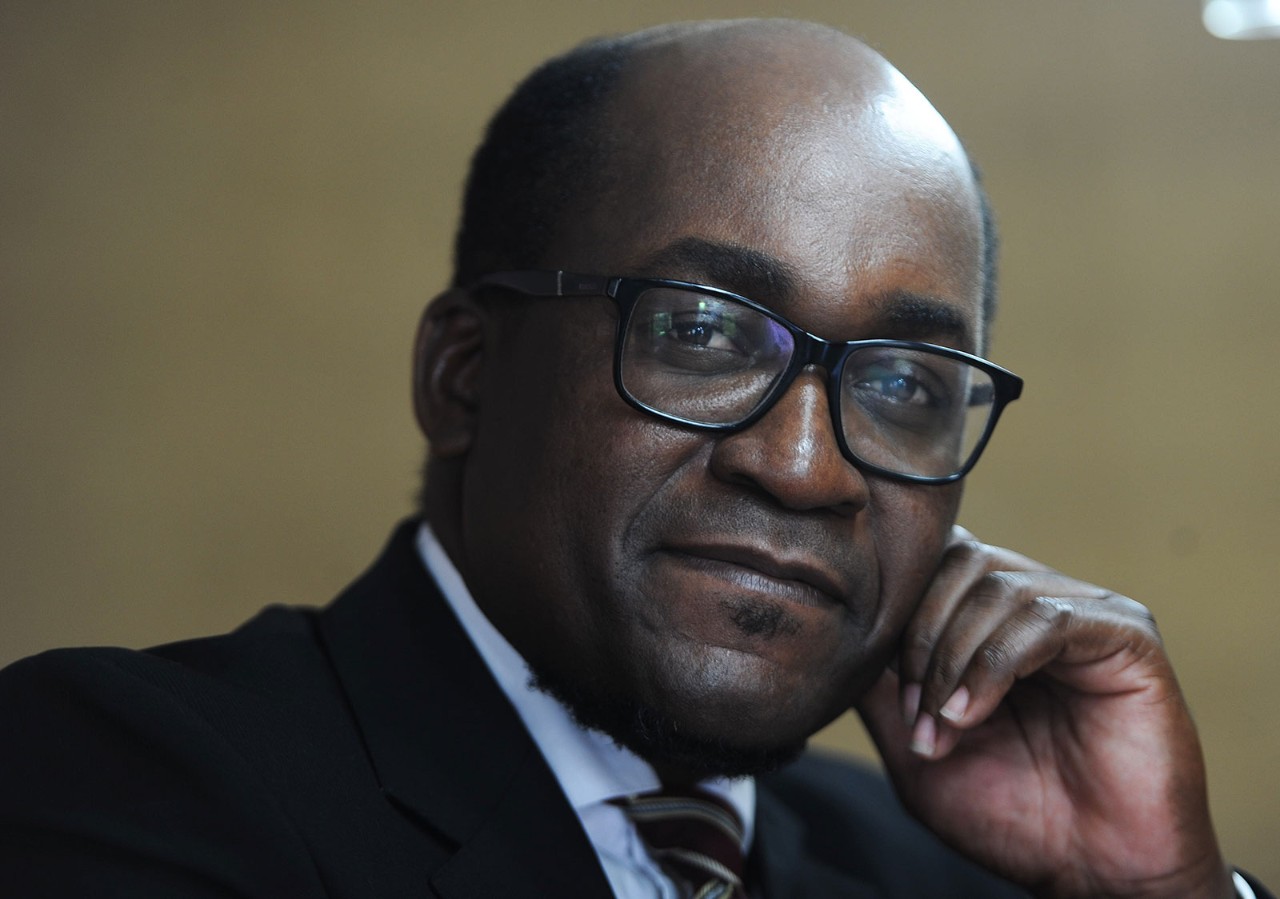 During South Africa's extended Covid-19 lockdown, working from home was a pleasure for Bright Amisi FCCA. But that was where his comfort ended.
Less than a year into a new job as finance director of Solenta Aviation he was faced with the task of keeping the company afloat in a sector battered by the pandemic, and servicing clients who were hit even harder by the plummeting demand for energy.
Based in Johannesburg, Solenta Aviation is an international commercial charter company that services the oil and gas, air freight, airline, mining and tourism industries, most of which have been pummelled by the pandemic.
Multiple challenges
'Aviation is a fast-paced and demanding sector, but when you add Covid to the mix it is even more challenging. We were dealing with our issues and our clients were dealing with theirs,' Amisi says.
'The oil and gas industry forms quite a big chunk of our client base and it was grappling with record-low oil prices. There was an issue of oversupply even before Covid, but when the demand for energy dropped, it threatened the whole oil and gas sector, which in turn threatened our survival.'
Aviation is a fast-paced and demanding sector, but when you add Covid to the mix it is even more challenging
Solenta Aviation
Solenta Aviation is an international commercial charter company that services the oil and gas, air freight, airline, mining and tourism sectors. Its clients include global energy companies Total, BP, Exxon and Shell; freight company DHL; and humanitarian organisations including the International Committee of the Red Cross and the World Food Programme.

The company owns and operates 45 aircraft on an ACMI (aircraft, crew, maintenance and insurance) basis. Its shareholders lease a further 60 aircraft without crews worldwide.

The company also provides training, and has maintenance facilities across Africa and the Middle East, in countries including Chad, Cuba, Iraq and Afghanistan.
The initial complexity involved dealing with panicking clients, trying to import spare parts for the company's aircraft (almost impossible during the lockdown), and dealing with teams of pilots and engineers who were usually rotated every six weeks and were now stuck in remote locations.
'One of the first things we had to do was to preserve cash and eliminate costs. That was a huge headache. Then we foresaw that post the lockdown we would have to deal with rate concessions for customers for whom business would take a bit of time to rebound,' Amisi says.
'We did a lot of forecasting. I was updating the forecast almost every day in response to scenarios panning out.'
Power of relationships
'Our business is largely based on contracts and, as a result, on relationships, which we needed to preserve,' Amisi adds. 'Our job was to redesign our solutions to ensure that instead of cancelling contracts, our clients would stick with us. Then after the lockdown we could have a different conversation and decide how to reconfigure the relationship.'
It was not only relationships with clients that were important, but also those with suppliers who themselves were under strain because some of their clients could not pay them.
'They withdrew credit, so we had to negotiate and lean on our record with them, put up some security deposits if we had to, and persuade them to come to the party. They also gave us reductions in rates and that helped us,' he says.
Amisi credits the company's 'extremely supportive shareholders' for helping it weather the storm, as well as early discussions with its bankers about the difficulties they saw coming.
Diverse client base
Another factor that proved essential to survival was a diverse client base. Solenta is an operator for freight companies, the largest of which is DHL, which was 'super busy' from the outset transporting personal protective equipment, Amisi says, adding that the market for cargo on domestic airlines disappeared with their grounding. A fifth of Solenta's business comes from humanitarian organisations, including the United Nations, which was also busy during the crisis.
'That mix of our client base took the sting out of the bite for us and gave us a bit of a cushion. But like any business we took a knock during that period,' he says.
Supportive staff
Also essential to the company's survival was the support of its staff, who took voluntary pay cuts.
'More than half of our staff are pilots and engineers,' Amisi says. 'Other airlines were retrenching in their thousands. Our pilots and engineers could see what was happening to colleagues in other companies, so they took the initiative to preserve jobs. It helped us to carry through people in the team and sustain operations during this period of reduced revenues.'
While Solenta has positioned itself well for the recovery, the situation for the aviation sector in its home base, South Africa, has become more complicated. South African Airways (SAA), beset by financial mismanagement for decades, is in business rescue mode. Its sister airline, SA Express, is in liquidation. Private sector low-cost carrier, Comair, is also in business rescue. This presents further challenges for Amisi and his team.
CV
2019-present

Finance director, Solenta Aviation
2017
Global head of finance – decision support, VSO
2008
Various roles at South African Bureau of Standards, including general manager – commercial finance, and head of standards
2005
General manager, finance, human resources and corporate services, New Partnership for Africa's Development (Nepad), Pretoria, South Africa, on secondment from Development Bank of Southern Africa
2003
Finance director, Africare, Zimbabwe
2002
Head of finance and administration, Red Cross Society, Zimbabwe
1994
Auditor, PSMAS Group
Tips
'The attitude with which you approach situations, people and your own work is the single-most important differentiator in your career.'

'Work hard, but also work smart.'
'Find a group of people that can add value to you. Your associations can sometimes change your world. Get people on your side from whom you can learn something.'
Reluctant banks
'The aviation sector is in an ecosystem. The larger the market, the more affordable some services become because they are spread over a large base of clients,' he says. 'There is hesitancy among banks to deal with the aviation market at the moment because they got their fingers burnt by failing airlines.'
Amisi manages a team of 13 finance professionals in Johannesburg, and a further 10 in Algeria, Gabon, Ivory Coast and Mozambique. They begin their week with a meeting at 9am on Monday where they review the previous week and the present week's deliverables.
While Amisi misses being able to check in with his staff over coffee in the office, he has made up for this during the lockdown.
'We have a social conversation during our Monday morning meeting – it's our mental wellness check. For the first 10 minutes we talk socially. I find it to be a release valve; it takes the pressure off people. Then we move on to the serious business of the day,' he says.