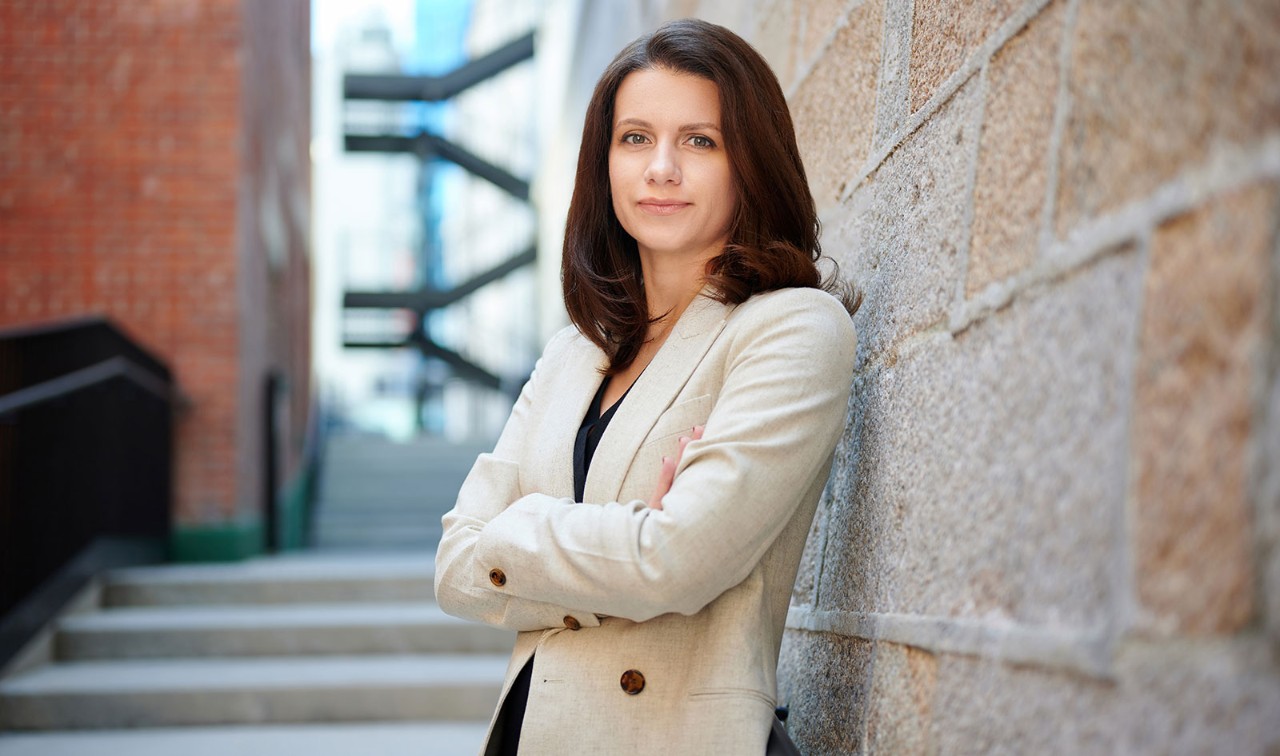 Even though Nataliya Shokurova hesitates to describe herself as a linguist, the manager at Hong Kong-based Perun Consultants has an impressive handful of languages at her command.
Shokurova, who received ACCA Hong Kong's top affiliate award last year (she has since become a member), grew up in Ukraine and Russia and considers both languages her native tongues. She learnt English at school and has since mastered French (she has French citizenship) and Mandarin. She is also looking to get started in learning Cantonese.
As a child, Shokurova and her family moved constantly within Russia due to her father's involvement in the military. 'We settled in Vladivostok when I was 14, and you could take a bus to cross over the border to Heilongjiang province in China,' she says.
Language skills
The occasional trips to mainland China prompted her to start taking evening classes to learn Mandarin 'for fun'. It ended up becoming such a passion that she chose to take an academic break in the middle of her college studies to spend a year in Beijing to learn the language in earnest.
Through numbers, you can navigate different departments and figure out the puzzle pieces. It helps you see and set value throughout the company
CV
2019
Manager, Perun Consultants, Hong Kong
2014
Director of administration and finance, Exprivia, Shanghai
2013
Finance department manager, Altios International, Shanghai
2012
Accountant, United China Management, Beijing
'I went there in 2008, right after the Beijing Olympics. There was a diverse group of students from Japan, Korea, Kazakhstan, Cuba, the US, the Netherlands and other European countries,' she recalls of her time at Beijing Language and Culture University.
'Because not many were fluent in English, we really had to use Mandarin to communicate with each other when preparing group assignments. This also served us well when we practised Mandarin with the locals.'
New opportunities
After returning home, she says that 'the world was just not the same. China had earned a tender spot in my heart.'
She decided to return to mainland China in late 2011, after completing her degree. She ending up staying in Beijing and Shanghai for seven years.
'Accounting graduates often go on to work for the Big Four firms and other major corporations. I didn't follow the same path but I cherished my experience very much. It was not controlled; it was more about the opportunities which I just took,' she says.
Team player
Key to her decision, she says, was her love of working in multicultural teams.
'It's wonderful to understand people of various backgrounds and work in cross-cultural teams. It brings another perspective to your career, helping you to develop invaluable professional skills and new passions, too,' she says.
She got her start as an accountant with United China Management in Beijing, where she handled the bookkeeping for a group of logistics companies. This gave her the opportunity to learn about financial accounting and annual compliance for mainland Chinese and Hong Kong companies.
She moved on to become finance department manager at Altios International in Shanghai. Her responsibilities there ultimately included leading accounting, fiscal and administrative consulting activities for 15 foreign-invested entities operating in mainland China as well as two Hong Kong limited companies.
She then became director of administration and finance for the Chinese subsidiary of global IT company Exprivia. In this role, she reported to the CEO in China and the CFO at the Italian headquarters.
Cultural challenges
It was through throwing herself in the deep end at work and communicating daily with Chinese colleagues that Shokurova further sharpened her linguistic skills.
'We needed to communicate with various stakeholders – not only internal, but also external, such as banks and local tax offices. So I needed to be very clear and precise, and make no mistakes,' she says.
While her linguistic skills deepened, she admits that the cultural aspects of Chinese life could be harder to convey: for example, explaining to European colleagues about expenses related to particular customs, such as the practice of gifting mooncakes during the Mid-Autumn Festival.
She has also had to get to grips with Asian work culture. 'Accountants are expected to be competent, detail-oriented and devoted to the profession; long hours are expected,' she says.
Broad understanding
With time spent connecting with various corporate functions, from bookkeeping to human resources and procurement, Shokurova understands the broad skills that accountants must employ to understand their clients' needs.
'In my current position, we understand what they want from us and how they want it. We are flexible enough to manage their expectations and facilitate mutual understanding, as our team represents a large diversity of backgrounds,' she says, adding that the key lies in asking the right questions.
It's wonderful to work in cross-cultural teams. It brings another perspective to your career, helping you to develop invaluable professional skills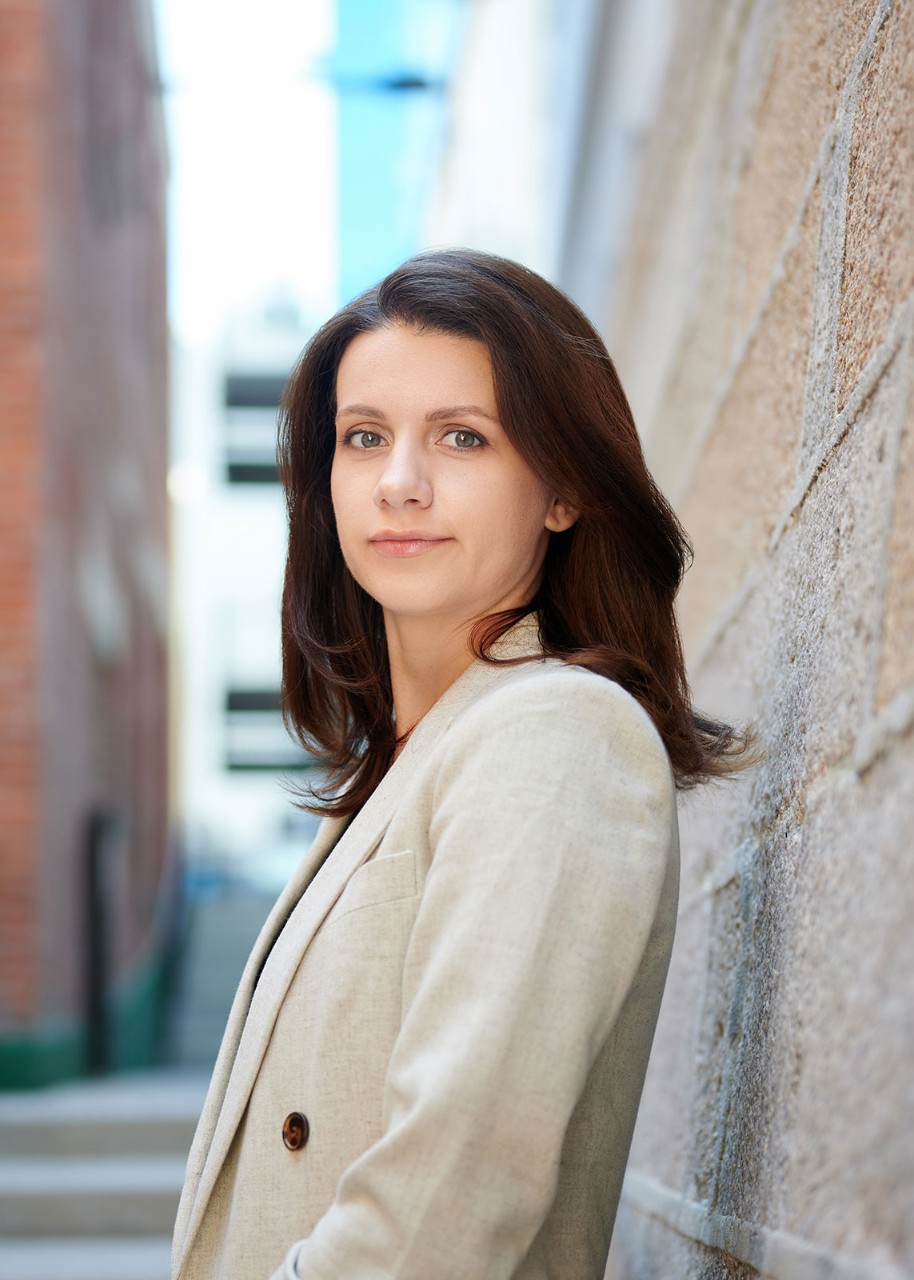 Perun Consultants
Perun Consultants has offices in Hong Kong and Singapore and provides forensic accounting, corporate advisory, restructuring, turnaround and liquidation services. The firm's founder and managing director, Gwynn Hopkins FCCA, has over 20 years of onshore and offshore experience worldwide.

'People think accountants are just putting numbers in the correct columns. But I see us as being more like business partners who create liaisons between different functions, translate financial documents, explain the reasons behind the numbers and provide solutions,' she says.
'Through numbers, you can navigate different departments and figure out the puzzle pieces. It helps you see and set value throughout the company.'
New pastures
After seven years in mainland China, she moved to Hong Kong with her husband and undertook a master's in accountancy at Hong Kong Baptist University, while she was pregnant.
Shokurova gave birth to her daughter in June 2018. Just a week later, she was taking the finals for her master's programme – and then tackled her ACCA exams shortly after.
'It was not easy at all,' she recalls. 'I just took it one exam at a time, with the knowledge fresh in my head from my master's degree studies.'
Seal of excellence
Joining ACCA was, she believes, an important step forward in her career.
'Moving to Hong Kong made me realise I needed to sharpen my skills and boost my profile with qualifications that are trusted and known worldwide,' she says, adding that the prime motivator was ACCA's international profile.
'It is recognised as an international seal of excellence and high ethical standards. It helps to open doors and make people more willing to engage with you.'
This has been useful to Shokurova in her current role at Perun Consultants, which she has held since January 2019. She enjoys the variety that the role offers. 'Last year, for example, we took part in a court hearing and provided assistance to the top-tier legal professionals involved,' she says. 'This was an exciting and invaluable experience.'
Her wide breadth of experience has also meant that while the Covid-19 pandemic has thrown many of her clients a curveball, she has the ability to see beyond the crisis and rise to the challenge.
'While many things had to be slowed down or put on pause, I have been able to keep going, and will get even busier toward the year's end,' she says.
'Often in a crisis, people want others who know how to deal with things to make decisions. So you won't just hire an accountant but a person who can work interchangeably with different departments and goals, a person who understands a client's business and the environment the company is operating in, someone who can be the link between the puzzle pieces.'
When not at work, Shokurova finds great enjoyment in practising yoga, exploring the outdoors and spending time with her family. Another new development is her second pregnancy, with baby number two expected in February 2021.
Prepare for the future
While her physical pursuits have had to take a bit of a backseat, she has been staying on top of things through various CPD activities including ACCA webinars.
It is vital, she believes, for those in the accounting profession to stay on their toes, especially in the age of globalisation, technology and artificial intelligence.
'We expect there will be more and more automated processes for manual tasks. We can already see that from the many redundancies in banks,' she says.
'But even as technology aligns more with human minds and judgments, there will still be a place for business analysts, auditors and management consultancy professionals.'
Ultimately, Shokurova is fuelled by a natural curiosity, both in languages and in interpreting numbers.
'I'm never bored of this profession, and there's always something new to learn,' she says. 'There is much to appreciate.'