It is no secret that the Covid-19 pandemic has brought disruption to every aspect of business life. On the people side, it has turned employment arrangements and plans upside down, with many businesses forced to lay off staff or reconfigure human resources to suit the new and evolving normal.
'The pandemic has reshaped business practices in organisations all around the world, and the Middle East is no different,' says Nauman Asif Mian FCCA who, as CFO of Middle East jobs portal Bayt.com, has ready access to data on recruitment trends.
'If you're looking to lay off 1,000 people, probably the last people you're going to lay off are those who you need to sort the finances'
CV
2011
CFO, Bayt.com, Dubai
2009
Senior manager – budgeting and reporting, Bayt.com
2006
Senior auditor – assurance services, PwC, Dubai
2004
Financial analyst/management accountant, LA Fitness, London
2001
Audit trainee – PwC, Karachi
'After the initial shock and a period of assessment, many companies are now looking to rebuild and do things differently, which means they have been actively hiring.'
In particular, Mian notes that accounting and finance professionals are seen as an attractive resource that will help organisations navigate through these turbulent times. According to a recent Bayt.com survey, sales managers (20%), accountants (19%) and marketing managers (16%) are the top roles that employers in the Middle East and North Africa (MENA) are looking for.
'Today, companies are more focused on getting their operational finances in order than ever before,' he points out. 'If you're looking to lay off 1,000 people, probably the last people you're going to lay off are those who you need to sort the finances.'
Geographical footprint
This is where Bayt.com comes in. Since its inception in 2000, the company has established a strong geographical footprint in the Gulf, with offices in each of the six Gulf Cooperation Council member countries, as well as in Egypt, Lebanon, Jordan, Pakistan and the US. Today, the portal holds more than 39 million job seekers' CVs with over 40,000 organisations registered as employers, making it the leading job site in the Middle East.
When Covid-19 first took hold, Bayt.com played its part in supporting the region's employers by introducing free job postings for roles critical to helping reduce the pandemic's economic impact.
While the total number of new postings declined initially, company research shows an increase for sectors ranging from healthcare, accounting and logistics to information services, telecommunications and e-commerce. IT/internet/e-commerce (26%) is expected to record the strongest growth next year.
Diversified portfolio
With face-to-face interactions limited, Bayt.com was ahead of the game when the pandemic struck, with a diversified portfolio of platforms including vFairs (virtual events), Evalufy (video assessment), AfterHire (automated employee onboarding platform) and Talentera (applicant tracking system).
'Because we already had products like the vFairs platform, we have gained a lot of new customers, including big names, over recent months,' Mian notes. 'Companies today have had no choice but to move away from organising physical events to hosting virtual ones.'
This is backed up by the data, with 87% of respondents expecting virtual job fairs to increase over the next few months.
At  the same time, 89% of respondents to a survey on remote working believed that companies will start favouring employees who can carry out their jobs independently and remotely.
In terms of the most attractive industries, Bayt.com research suggests that the industries with the most competitive packages in MENA are perceived to be oil/gas/petrochemicals (38%), followed by banking/finance/accounting (21%). The two sectors are also seen as offering the best career growth.
Natural choice
Born into a family of accountants in Pakistan, accountancy was, for Mian, 'a natural choice'.
After graduating with a bachelor of commerce degree from the University of Karachi in 2001, he began studying with ACCA in Pakistan, gaining the qualification in 2003 while working in London as a management accountant for international gym chain LA Fitness.
It was a holiday to Dubai that inspired him to move to the region in 2006.
'Dubai is one of those places that you instantly fall in love with,' he says. 'I believe that, as a finance professional, when you're moving to a new country, the best place to start your career is with the Big Four. So I chose PwC as my stepping-stone into the region.'
'In much of the Gulf, but the UAE in particular, you have all the plusses of living somewhere that operates like a developed country with the added benefit of new infrastructure'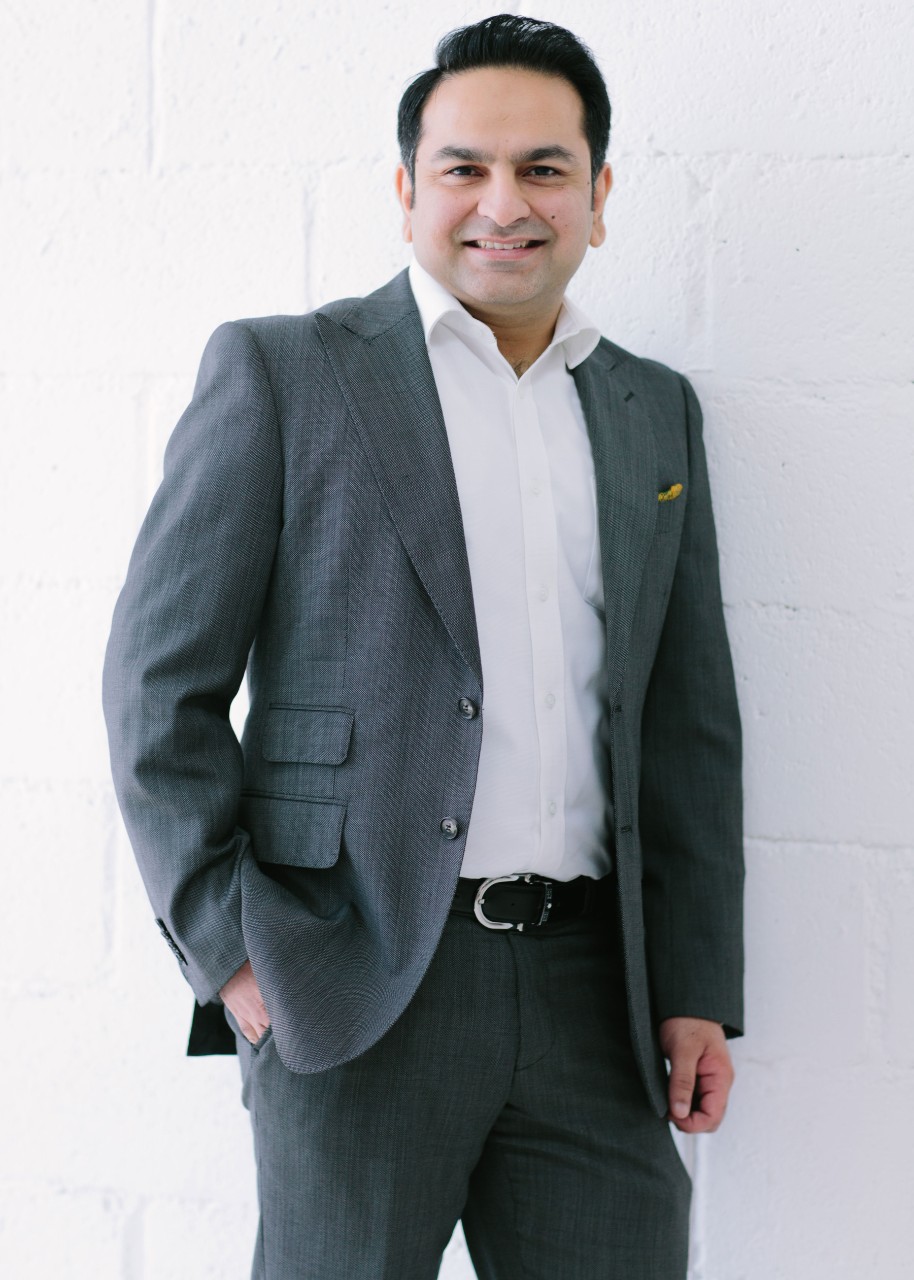 Mian credits his ACCA Qualification with having been crucial to his career success. 'It's like a passport – it can take you around the world,' he says. 'It's a recognition that you have graduated from one of the best professional bodies in the world.'
After spending three years as an auditor in the assurance services practice in PwC's Dubai office, an opportunity to work at Bayt.com proved too hard to resist.
'Bayt.com is very much a technology company; that's the element that attracted me to it,' he says.
He joined the company in 2009 as a senior manager for budgeting and reporting, before being promoted to CFO in 2011. As the business has expanded, so too has his role.
'Each geography has its own compliance requirements,' he explains. 'My role is to look at whether we're compliant in terms of our audits, taxation and local filing. At the same time, as a company we're always trying to incubate something, explore a different domain or evaluate products and technologies to see how we can invest in or grow them, so strategising and conducting evaluations forms a big part of my role.'
With the introduction of indirect taxation in the region, he also played a key role in implementing VAT for the company in UAE and Saudi Arabia.
Bayt.com
Founded in Dubai in 2000, Bayt.com has created an award-winning job site serving the Middle East and North Africa. It was the first Arabic/English online job site in the region, and holds the largest database of Middle Eastern talent and corporate opportunities. Bayt.com currently holds over 39 million CVs with more than 40,000 companies registered. Other services include support for virtual events, video assessment and an automated employee onboarding platform. Regional offices employing more than 450 people are located in each of the six Gulf Cooperation Council countries, as well as in Egypt, Lebanon, Jordan and Pakistan.

Regional challenges
Amid the seismic change that is rippling through markets, Mian anticipates that there will be challenges specific to the Middle East region.
'The population comprises a big, young demographic bulge,' he says. 'Going forward, there will likely be more people looking for jobs than jobs available; that will be the key challenge.' This will, he says, drive entrepreneurial and innovation spirit, so he expects to see more successful start-ups in the region.
According to Bayt.com's survey, across the MENA region, engineering and business/commerce/economics were the most popular subjects among recent graduates (17% each), followed by accounting/finance (14%) and information technology/computer sciences (10%).
Global outlook
Mian's loyalty to the accounting profession is evidenced by his active participation in numerous ACCA activities. He was recently elected to ACCA's Council and also serves on its Taxation and Accountants for Business global forums, observing that his participation has given him a broader view of the challenges faced by the profession around the world.
Beyond ACCA, he has over the years also been nominated for Young Accountant of the Year and Chartered Accountant of the Year in the Finance & Accountancy Middle East awards.
Looking ahead
He remains optimistic about the outlook for the region.
'In much of the Gulf, but the UAE in particular, you have the plusses of living somewhere that operates like a developed country with the added benefit of new infrastructure.'
He notes the milestones that the UAE achieved during lockdown: the launch of its historic first mission to Mars in July, as well as the start of operations at the Arab world's first nuclear power plant in August.
'The reality is that there's a lot of experimentation in the region, and it hasn't lost its appetite and drive for developing its economy,' he says. 'Professionally, there's a lot more I can achieve here compared to elsewhere.'
Tips
'Networking is key to moving your career forward. Step out of your comfort zone and engage with as many different people as you can.'

'To stand out from the crowd, focus on building your soft skills. Companies want to hire accountants who are adaptable, flexible, good communicators and have leadership skills.'
'Companies these days are placing greater emphasis on how you fit in with the organisation's culture. It's no longer just about having an accounting qualification and relevant experience.'
'According to our research, the most important skills during the crisis have been the ability to work without supervision (30%), flexibility and adjusting to change (27%), self-motivation and discipline (22%), familiarity with virtual work tools (18%) and written and verbal communication (3%).'