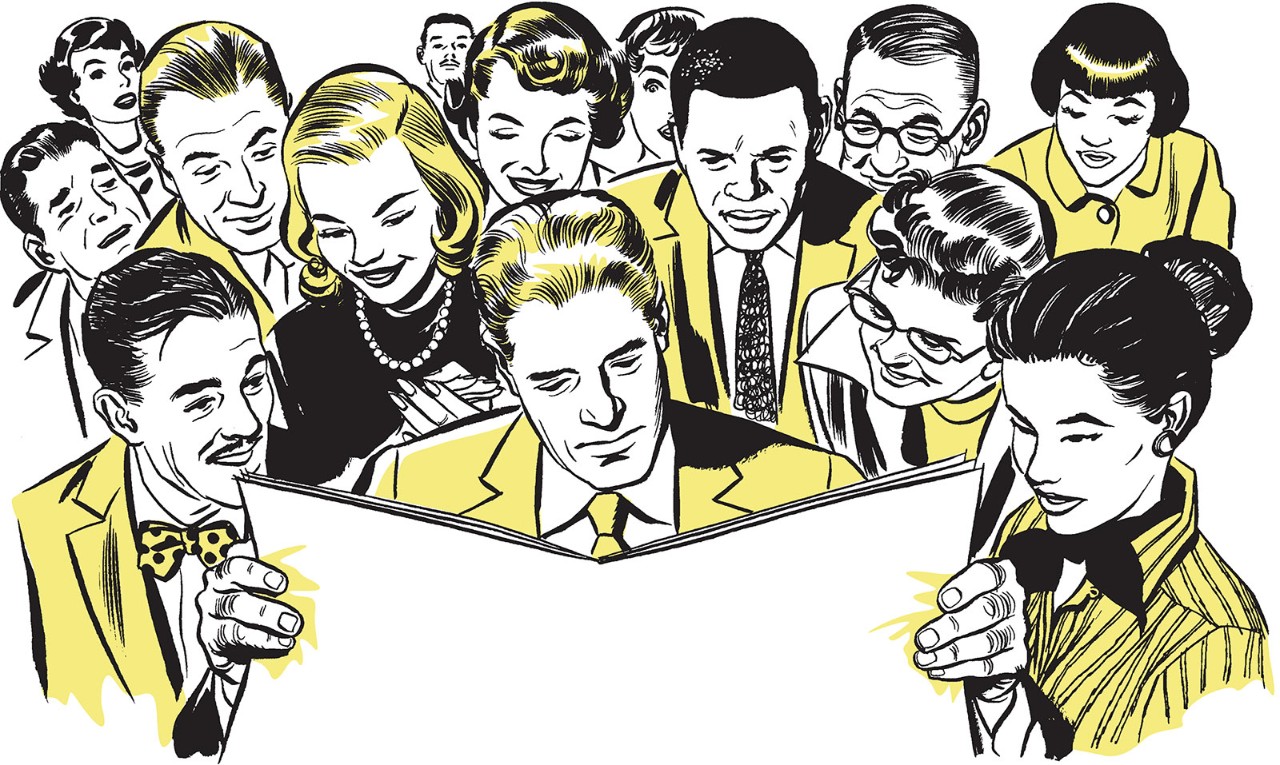 Some of the most successful newsletters in the world aren't especially original: in fact, many simply curate the best of other people's content.
There is normally a witty, thought-provoking opener, and a design scheme that becomes comfortingly familiar for its recipients. But the content is timely and relevant, and there's commentary related to articles readers have seen recently. Simply, they're a shorthand way for time-poor execs to keep up to date and develop their own thinking. So they click, read and digest.
Think about the newsletters you subscribe to (and actually read): what made you sign up? Mostly, the answer boils down to this simple desire: to be educated and entertained.
Yet apart from a few notable exceptions, newsletters from accountancy firms can put people to sleep. If they aren't heavily agenda-pushing and branded, then they're driving promotions that may be entirely irrelevant to recipients. Everything feels and looks distinctly advertorial.
And yet email newsletters are the most prolific B2B marketing content after social media posts and blogs/short articles, with 81% of B2B marketers using them according to Content Marketing Institute data in 2020.
Looking the wrong way
In the accountancy sector, newsletter content tends to focus heavily on a firm's own news: 'We are delighted to welcome [insert new partner's name here],' or, 'We are thrilled to announce that we have invested in a new technology platform.' Snore.
Those that are editorial typically colour between the lines. Some will helpfully round up the key points from the chancellor's latest Budget, for example, but then so do the BBC and the Financial Times (and their financial hacks do it much better).
Focus on producing content that's worthy of inclusion in a business magazine. Offer insight and opinion. Write about what's relevant
Really, firms ought to simply translate what the new measures mean for their clients in real terms – eg would a planned rise in corporation tax to 25% be the death knell for UK SMEs, and what can businesses do to remain healthy?
One big problem is that firms tend to believe their newsletters are read only by their oldest clients and a few other high-value stakeholders. So they write them for a handful of loyal recipients who may very well be interested in their new hires or their recent office move. But these clients are brand ambassadors who are already recommending your firm to others and generating new business. You have already won them over.
In fact, most newsletter recipients are in an earlier information-gathering mode. Some are not your clients at all; they have signed up because they're researching different firms. What they're most interested in is not your firm's operations at all, but other businesses and individuals just like theirs. They want to know what they got right and wrong. They won't expect a magic wand because that's not believable and will simply turn them off.
How to do it right
So next time you're creating a newsletter, focus on producing content that's worthy of inclusion in a business magazine. Offer insight and opinion. Write about what's relevant. Dissect and translate what's going on in the news, then link to really good articles so your readers can further educate themselves should they wish.
Do wide-ranging interviews with the people who represent your client base and cover multiple aspects of their businesses. Then write a piece that is at least 80% about them and, at most, 20% about you.
Get a professional copywriter to do this for you. It is glaringly obvious when businesses haven't invested in good writers that can transform their partners' wealth of knowledge into something actually readable.
While content is rarely agenda-free, the best and most effective newsletters inform rather than sell. The very best can draw attention from those who aren't yet leads, so focus on quality and relevance rather than your firm's services (however brilliant they may be).