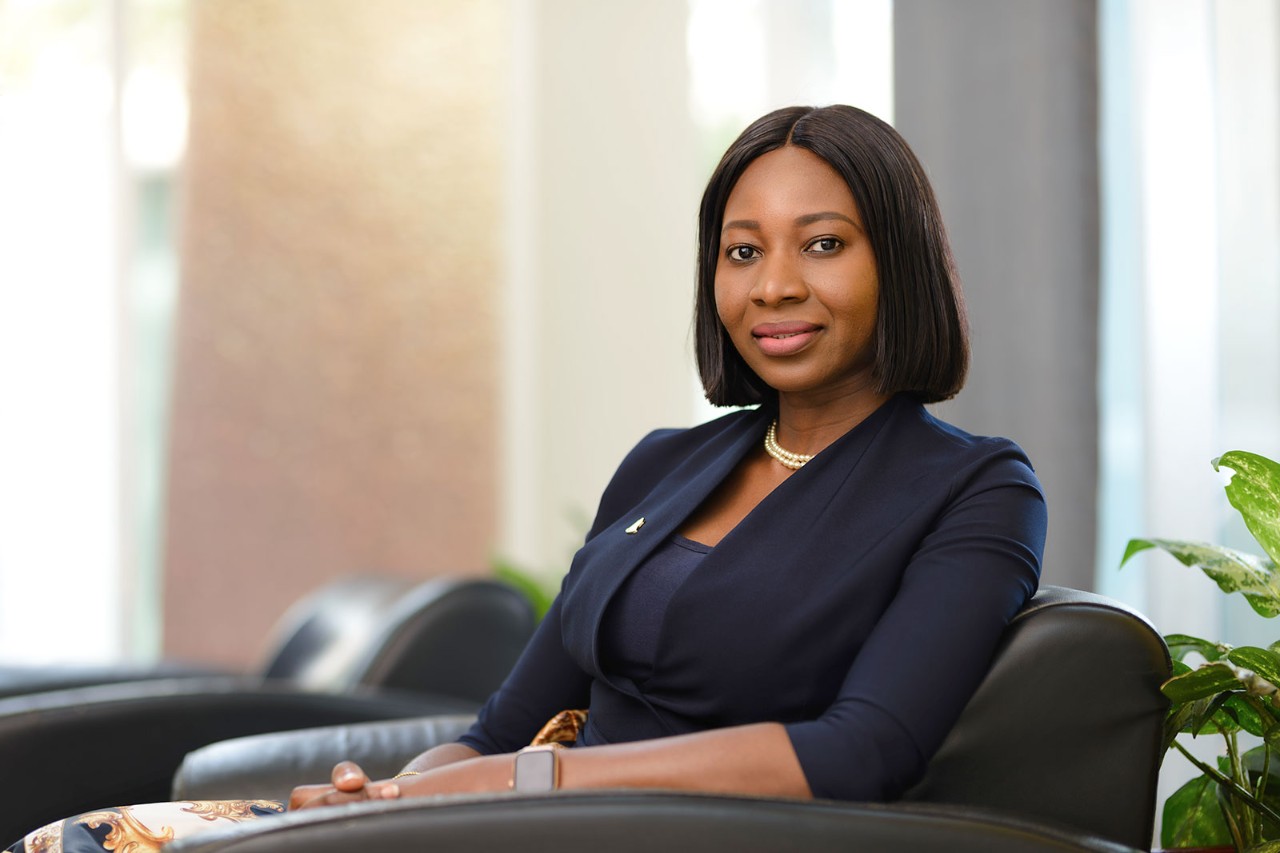 All around the world, hospitality businesses have taken a hefty hit from national lockdowns. In Uganda, where one of Africa's toughest containment regimes has been imposed (cars temporarily banned, shopping centres and schools closed, a night-time curfew enforced), bars have borne the brunt. They remain closed at the time of writing, although hotels and restaurants have reopened.
For Kampala-based Uganda Breweries, business looked accordingly bleak at the end of March, when bar sales fell off a cliff as the lockdown took hold. The brewery's admirable flexibility in diversifying its distribution model has been key to keeping operations going. And key to that flexibility has been Uganda Breweries' then FD, Nigerian national Busola Doregos FCCA.
In dealing with the setback Doregos demonstrated the qualities that won her the Uganda CFO of the Year award last year. Her will and innovation was key in moving the business out of its bar-focused comfort zone and into the brave new world of e-commerce and ride-hailing apps to secure its business.
What's more, she did it while gradually repositioning herself away from the Uganda Breweries FD role to become head of group finance and strategy at Uganda Breweries' parent company, Kenya-based brewing group East African Breweries (EABL) in Nairobi, which is itself part of global drinks conglomerate Diageo. From September she has been bringing her ample talents to bear full-time in guiding EABL's business units in Kenya, Uganda and Tanzania, leading group-wide projects, supporting value-adding initiatives for the business and coordinating company finances across East Africa.
We leverage the distribution management system to get real-time data to guide investment decisions and promotional activity
CV
September 2020
Group head of finance and strategy, East African Breweries
2018-20
Finance director, Uganda Breweries
2017-18
Head of business performance management, Guinness, Nigeria
2016-17
Financial controller and continuous improvement lead, Guinness, Nigeria
2014-16
Supply finance manager, Guinness, Nigeria
2010-14
Finance manager, Diageo brands, Nigeria
2007-10
Various roles in business performance and decision support, Diageo UK (Africa hub)
2006-07
Group financial analyst, HMV Group, UK
2004-06
Management accountant, P2P International, UK
2002-04
Audit associate, Deloitte, Nigeria
Perfect preparation
She says her ACCA Qualification has prepared her to handle these major tasks. Her move from Nigeria to Uganda, and now to neighbouring Kenya, was made easier by belonging to ACCA's prestigious network, she says, as well as the strong work ethic imparted by ACCA training. She describes the ACCA Qualification as a passport that has helped her work in different countries; it has also expanded her view of how to approach life, her career and leadership.
'It doesn't limit you,' she says. 'It moulds you in different ways. It gives you valuable knowledge in terms of what you need to become a strategic business partner for any organisation.'
Having a purpose in life and benefiting from good mentors are also prerequisites of success in any career, Doregos believes.
'I'm a strong advocate of mentoring and I think I am where I am today because I have been lucky to have good mentors. You need mentors in every domain of your life – personal, spiritual and professional. But to benefit from a mentor, you have to believe in yourself and be clear on your vision and purpose.'
Surrounded by science
Growing up in Nigeria, Doregos was surrounded by science as her father was a science professor. Perhaps as a result, she developed a love for mathematics, which paved the way for her to work in accounting and finance. As she progressed through school, Doregos became increasingly intrigued by the few women who had become professional accountants in Nigeria at the time.
'I was very good at mathematics, and at school they once asked us to write an essay on what we wanted to become in the future,' she recalls. 'I remember reading about Olutoyin Olakunri, the first female chartered accountant in Nigeria, and wondering why there were few females in the field at the time. The profession seemed to be male-dominated. When things seem difficult, that's when I'm always more interested.'
After graduating with a degree in accounting from the University of Lagos, she worked as an audit associate for Deloitte Nigeria, laying the foundation for her accounting career. She later gained an MBA from the University of Kent in the UK, and her ACCA Qualification in 2006. She spent the next four years working in London, first with HMV Group as a financial analyst, before moving to drinks major Diageo's Africa hub, where she became a business performance manager and decision support manager.
Panoramic vista
She returned to Nigeria to work for Diageo there. Then, in 2018, she was posted to Uganda as Uganda Breweries' finance and strategy director. In this role, she provided financial decision-making support and leadership in developing the business's operational agenda. 'I sit on the executive team, so I'm able to get a panoramic view of the organisation and understand the impact of every decision on both the top and bottom line of the income statement and am able to guide decisions and actions,' she says, speaking before the move to EABL.
Her influence has been felt in spending on advertising and promotions as well as capital outlay expenditure, but a particularly key initiative has been her automation of financial processes.
'In the last two years, we have been able to successfully move all our transactions – accounting and financial reporting services – to our shared service team offices in Budapest in Hungary and in India,' she explains. This has freed time for her financial team in Uganda to offer advice locally, support decision-making and help drive growth.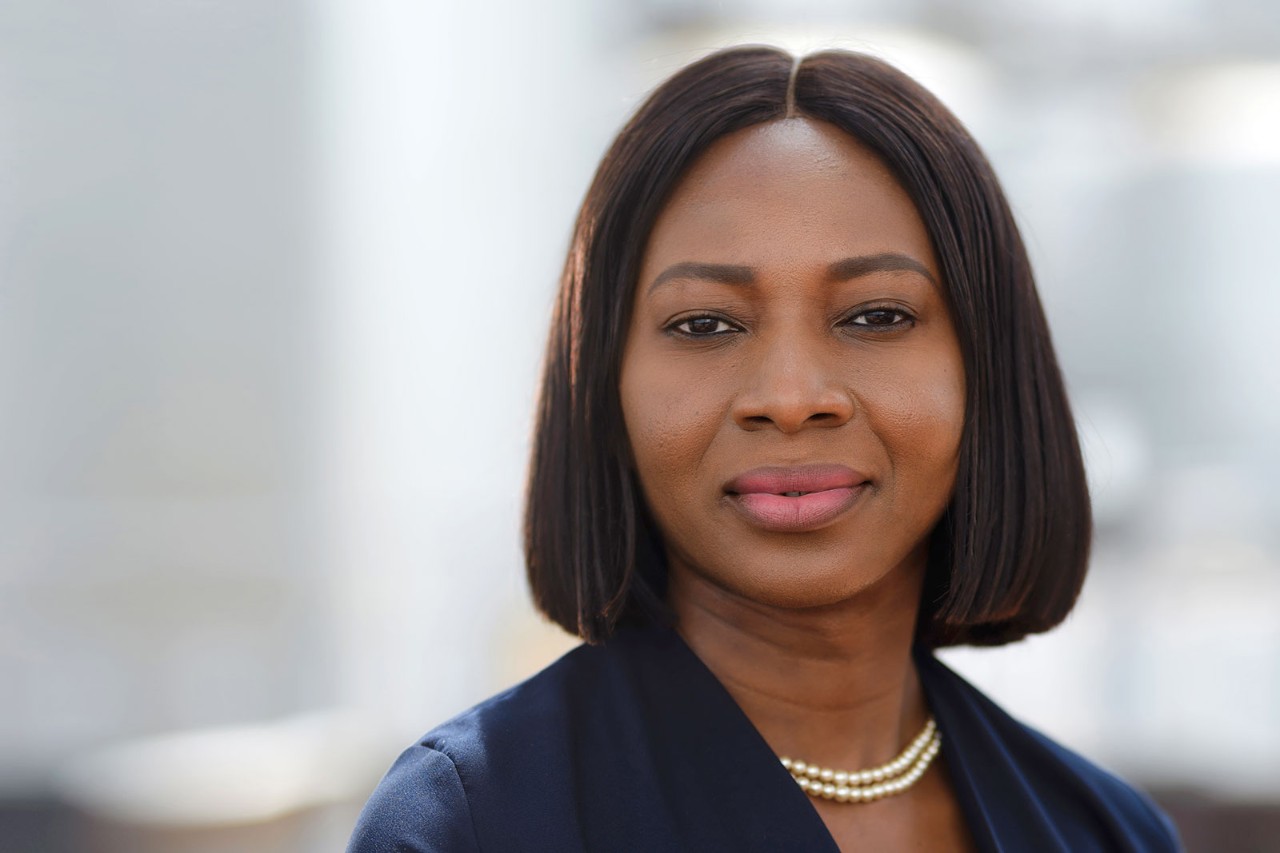 Uganda Breweries
1946
Company set up
1950
Beer production commences with the Bell Lager brand
1959
Acquired by East African Breweries
2012
Becomes an affiliate of Diageo (EABL's majority shareholder since 2000)
4
Ranking among Uganda's largest taxpayers 2019/20
300
Number of employees
17,000
Number of Ugandan farmers who supply the company with sorghum, barley and other raw materials
CFO of the Year
Her leadership and her ability to push Uganda Breweries in the right direction, to deliver strong top line growth and gross margin expansion in 2019, won her recognition as Uganda CFO of the Year. Her other achievements include leveraging a distributor management system to capture real-time sales volumes data, generating value-adding insights and identifying how different UBL brands are performing.
'With that information, we have visibility of our sales volumes – from our distributors to the different outlets where our brands are present,' she says. 'We are also able to understand how our brand is performing, and can use real-time data to guide investment decisions and promotional activity. It is a real-time tool that provides critical information the finance team can analyse and draw insight from.'
Of course, with Covid-19 still ravaging the world, and the government of Uganda imposing a lockdown that has kept bars closed since March (despite registering only 12 Covid-related deaths by 14 August), Doregos has led the business's response to the pandemic.
Beating Covid
'It all comes back to thinking out of the box and innovating,' she says. With a significant volume of Uganda Breweries' drinks typically consumed in bars, distribution innovation is hugely important. 'We have been very agile and devised new ways of getting our products to consumers,' Doregos says.
For example, the company has partnered with a local motorbike hailing company called SafeBoda. Customers order beer on the SafeBoda app and get it delivered to their doorsteps.
Uganda Breweries has also taken advantage of African e-commerce platforms such as Jumia, which has a strong presence in Uganda. The brewery lists its products on the Jumia site, making them accessible to customers nationwide.
Doregos has also ensured the company focuses on off-trade channels, such as supermarkets and small shops. 'This way, we have been able to mitigate the worst impact of Covid-19,' she adds.
But she is quick to admit that, despite all this good work, the recovery trajectory from the pandemic is uncertain, with volatility expected to continue into fiscal 2021. 'We are well positioned to invest effectively, as consumer demand returns,' she says. 'For now, we will prioritise protecting our employees, and the finance function is focused on insights generation to accelerate decision-making.'
Around the compass
By all standards, Doregos's career progression is a success. She has moved from Nigeria to the UK, back to Nigeria, on to Uganda, and has now arrived in Kenya to provide key financial and executive leadership to EABL.
'Life is a constant process of change,' she says. 'Every new day and every new experience is an opportunity to grow. Moving from Nigeria to Uganda was all about opportunities. I asked myself: will it add value to me and the organisation? And the answer was a yes! Since then, I have not looked back.'
Tips
'Believe in yourself and have a positive mindset'
'Create a vision and set interim goals you need to achieve to get there'
'Upscale your skills constantly and keep abreast of changes'
'Live a life of purpose: ask yourself what impact you want to make, what you are passionate about, what your strengths are, where you think you can make a difference, and what the opportunities available to you are'
'Have strong ethics and integrity and apply them in everything you do'