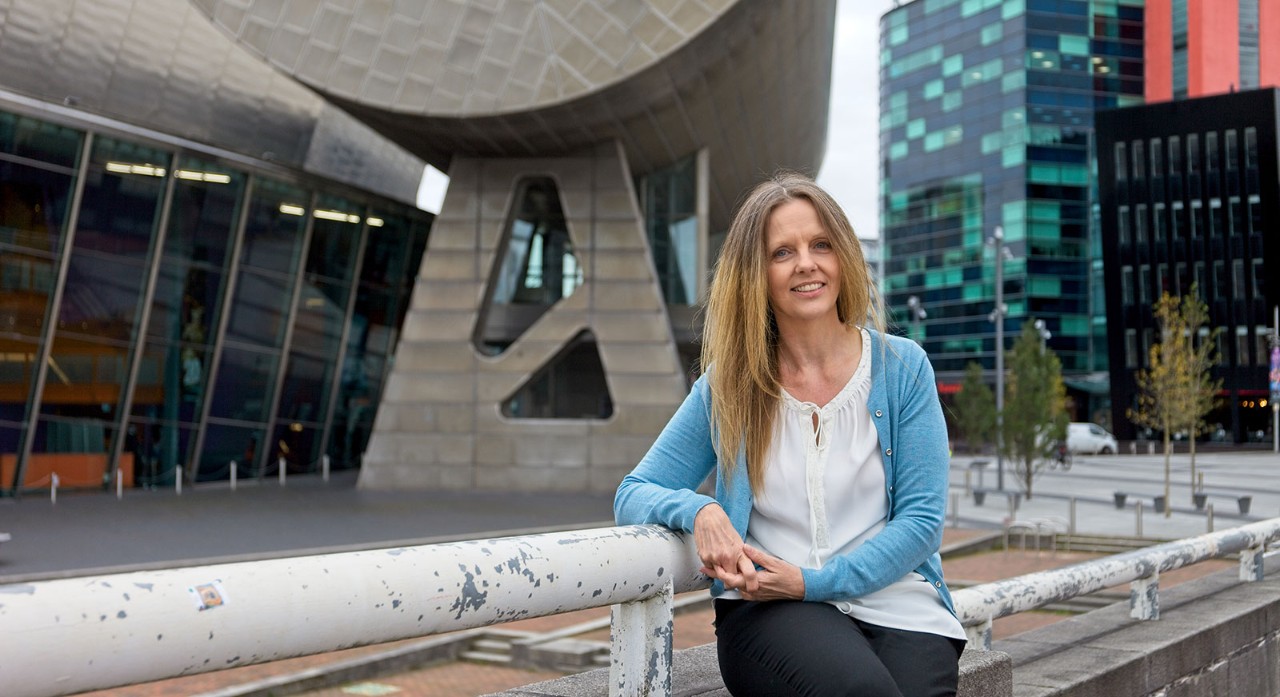 It is mid-October and a critical day for the UK's arts sector in what has been a terrible year. The prime minister has announced the new three-tier approach to Covid lockdown measures, and the Arts Council is making the first emergency grants from its culture recovery fund.
As one of the country's larger organisations, the Lowry centre in Salford Quays will have to wait until later in the month for news of its own grant application, but the future of the arts is very much in the mind of its head of finance, Michelle Pendergast FCCA.
'We're somewhat relieved to be in tier two,' she says. 'If there's a further lockdown….' The rest of the sentence goes unspoken.
The centre's main theatre, which seats 1,700, is due to reopen on 27 November with a touring production of the musical Six, with a Christmas family show, The Gruffalo, running alongside it from December. The centre's art gallery within the same building – and home to a permanent collection of works by the artist LS Lowry – reopens to the public on 1 November. A lockdown would force the venue into darkness.
Size helps
The Lowry is in some ways fortunate. Its physical size (the gallery covers 2,000 square metres, while the Lyric theatre is the largest stage in England outside London) means it is more able to accommodate social distancing than many other venues.
As a registered charity, it has received a grant under the Arts Council's emergency response package in March. And in September its theatre space and conference rooms were converted into one of 10 'Nightingale courts' (temporary courtrooms to tackle some of the backlog of court and tribunal work that has built up during the pandemic) for England and Wales.
'The Ministry of Justice contract in particular has been a lifeline for us,' Pendergast says. 'With that income we can pay our staff and deliver on our charitable objectives.'
'We are a lifeline for vulnerable people in the community. For some young people who come to our workshops it's the only hot meal they get that day.'
The next nine to 12 months, she says, will be critical. 'I'm optimistic in the long run but not in the short term.'
One of her biggest concerns is how the pandemic and lockdown has impacted audience confidence and the many people and organisations that contribute to productions, exhibitions and events.
'What if people don't come when we reopen? What if there are no shows for us to put on? The entire arts supply chain is at risk at the moment – the entire sector could crumble at its foundations. The more I think about it, the more scared I get. But it's important that we survive. People need something to look forward to.'
Community lifeline
The Lowry, part of a huge project to regenerate Manchester Docks, is 20 years old this year and in a short time has become a vital and vibrant part of the Greater Manchester community. As well as its two theatres, drama studio, gallery and exhibition spaces, as a registered charity it has an extensive collection of objectives. Its aims to cover everything from developing artists and nurturing talent in young people to providing free creative opportunities for families and children.
'We are a lifeline for vulnerable people in the community,' Pendergast says. 'They need an outlet and a creative environment. In some cases, when young people come to our workshops it's the only hot meal they get that day.'
The Lowry's learning and engagement team has continued to work throughout the summer, running online creative activities and arts experiences. Other contracted and casual staff – 90% of the usual workforce, including some of the finance team – were furloughed in March, with the organisation topping up their pay to 100%.
'Things would have been very different if it were not for the retention scheme,' Pendergast says. In June, the Lowry's CEO, Julia Fawcett, announced that the centre would continue with its own staff retention scheme from 31 October. With 222 full-time employees and no box office income, though, she stressed it could not match the scale of the government scheme.
Tough times
When the country's theatres closed on 17 March, no one at the Lowry expected to be in limbo for this long. The immediate challenge for Pendergast was to maintain working capital in a theatre with no ongoing ticket sales and millions of pounds in advance sales for future shows already in the bank.
Just 6% of the centre's funding comes from the Arts Council, with the rest coming from commercial activities (including weddings) and fundraising. Pendergast says: 'We ran scenarios for what would happen if we couldn't reopen until June, July, August, but when the guidelines were published and public gatherings were banned, we had to start cancelling shows.
'The last thing we wanted to do was to say that we would be closed for the foreseeable future and have to refund ticket sales. We were due to put on Les Misérables in May and had sold 87,000 tickets.'
CV
2014
Head of finance, the Lowry
2001
Financial accountant, Peel Group
1997
Parker Gradwell Chartered Accountant
Many shows have been rescheduled for 2021 and 2022. 'We offer refunds for those that want them, but the conversion rate – where people exchanged for a new date – was high for good shows. We also launched an emergency appeal so people could donate the value of their tickets to us if they wanted to.'
Balancing the Lowry's commercial activities with its charitable objectives has always been a priority. Pendergast says: 'Because of our charitable status, we know that some of the things we do will be a loss leader. From a purely finance perspective, a decision might not look like the right one.
'And we have obligations to the Arts Council to do certain things, like bring in international artists and dance companies. But we make sure that we have good commercial projects to balance our charitable objectives.'
Creative vs finance
The risk with arts organisations is of perpetual tension between creative and finance teams, with finance departments often seen as the fun police. At the Lowry, Pendergast says the relationship with finance is collaborative and supportive.
The decision whether to run a particular show is made on the basis of a model that Pendergast introduced a few years ago. 'Our head of theatre operations writes our indicative programme, which you populate with the name of the show, expected audience numbers, expected ticket yield, marketing and technical costs, promoter's fee and so on. That shows if there is a surplus or deficit for the show – the model effectively gives you the answer. We monitor that on an ongoing basis and feed the information into rolling forecasts.'
The relationship between the nine-strong finance team and the rest of the organisation has been carefully nurtured by Pendergast since she joined the Lowry in 2014 from the investment conglomerate Peel Group.
'The finance team needed a shake-up, in that it had just been static for a few years,' she says. 'The systems needed attention, but it also needed a reshaping of how people thought about finance in the organisation.
'They had just done a staff survey before I joined, and finance was seen as the naughty room, the headmaster's office'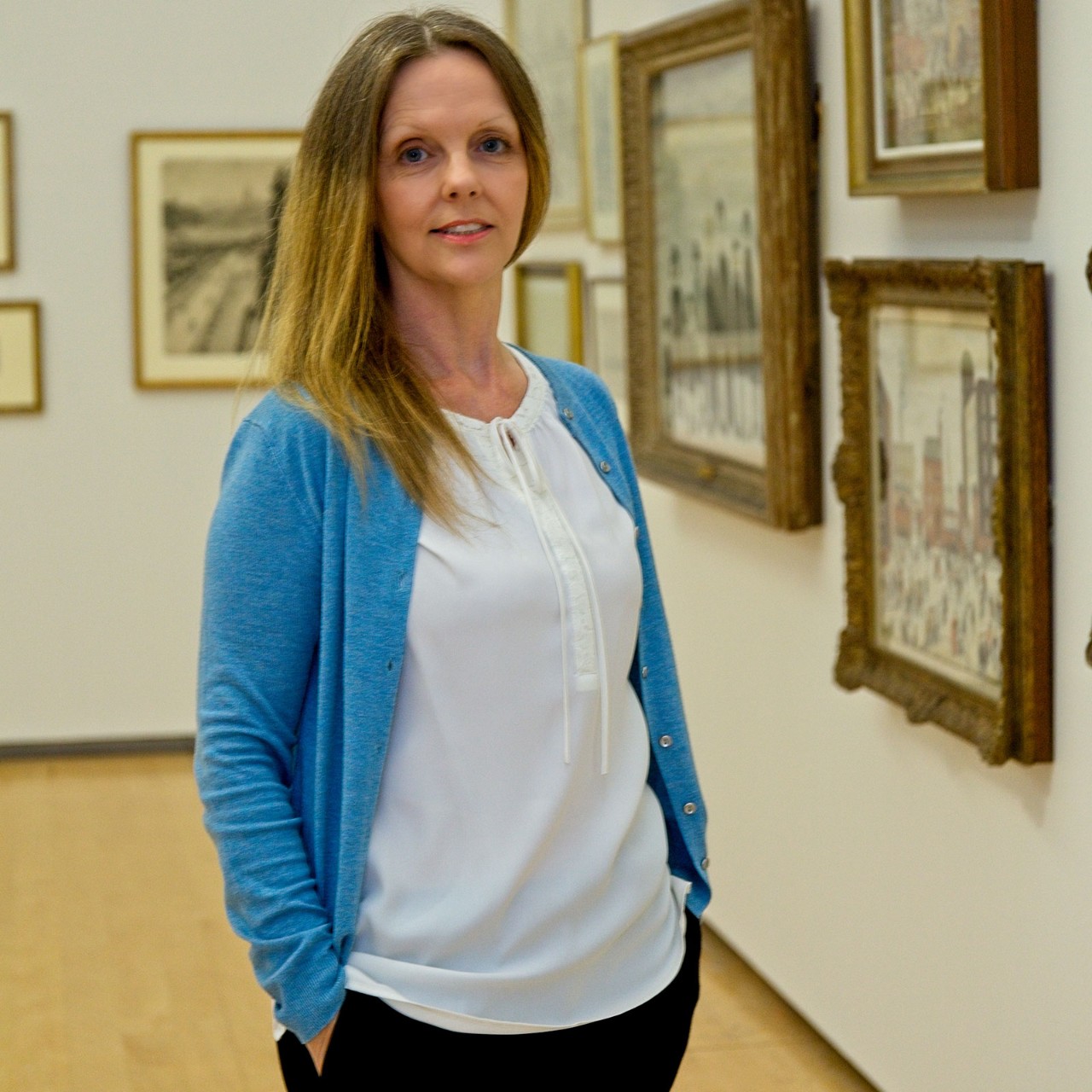 'They had just done a staff survey before I joined, and finance was seen as the naughty room, the headmaster's office. They are there to do payments, the survey said, and tell us what we've done wrong.'
A self-confessed people person, Pendergast introduced a conversational culture. 'I don't like to sit and wait to hear something, I go out and ask, because I want to understand what the business wants and what it does. We didn't have funds to invest in digital technology to bring about change, but we could use our skills to build models that helped us, and helped everyone else.
'We are much more collaborative with other departments now. We've become a business partner and are involved in decisions before they are made. It has completely realigned how people see finance here – they come to us for solutions, rather than with problems.' In 2019, her department was named the best mid-sized finance team in the Finance Awards North West.
Arts fan
A lifelong lover of the arts – she trained as a dancer before switching to accountancy – Pendergast had long aimed for a career in the sector before the role at the Lowry turned up.
'I wanted to work somewhere creative, where I could add value,' she says. 'The Lowry is my dream job. Everyone is so passionate here. It's just fantastic. You talk to people and you can see the passion emanating from them.'
Of course, working life in the arts is not quite as glamorous as it is sometimes assumed, although the annual arrival of the Britain's Got Talent show inevitably causes a stir. 'And our office is right above the stage door, so everyone rushes to the window if we've got someone famous in.'
Lowry staff are offered discounted tickets to shows, but paying punters always come first. 'When Matthew Bourne's company was here, I queued at the box office to buy front row seats – I wasn't going to sit in the back for that one.'
For now, along with the rest of the arts sector, and their audiences, the Lowry is anxiously hoping that the show will go on.
Income sources 2019/20 financial year