My mindset has always been that of a problem-solver and logic-driven. For me, accounting brought these two aspects together. After graduating from the National University of Singapore in 2004, I enrolled for ACCA part time, while beginning my first job as a brand manager with the Singapore Tourism Board.
It turned out to be one of the best decisions in my career. It gave me tremendous exposure to the creative elements of work. It made me appreciate the importance of marketing. And it taught me project management, audit principles and technical know-how.
Completing coursework for ACCA while managing my job meant a 60-hour working week. It helped me build up the key skills of prioritisation and multitasking, and I graduated among the 30 top ACCA newly qualifieds in Singapore in 2006.
I started my career in financial services. I joined Citi Private Bank's management associate programme before moving to Rabobank. In less than 10 years, I felt I had gained all the necessary tools to start my own business, so I set out to solve yet another big challenge: enhancing employee engagement and motivating people with an enticing rewards programme, all while building a culture of ongoing appreciation and giving companies real-time data about employee behaviour. I co-founded Rewardz in 2012 to take up this challenge.
The first few years of starting any business are very tough. After I fell pregnant in 2014 I relocated with my family to Dubai. It seemed like mission impossible, and Dubai felt starkly different from my hometown Singapore. However, we expanded and set up a subsidiary in 2015.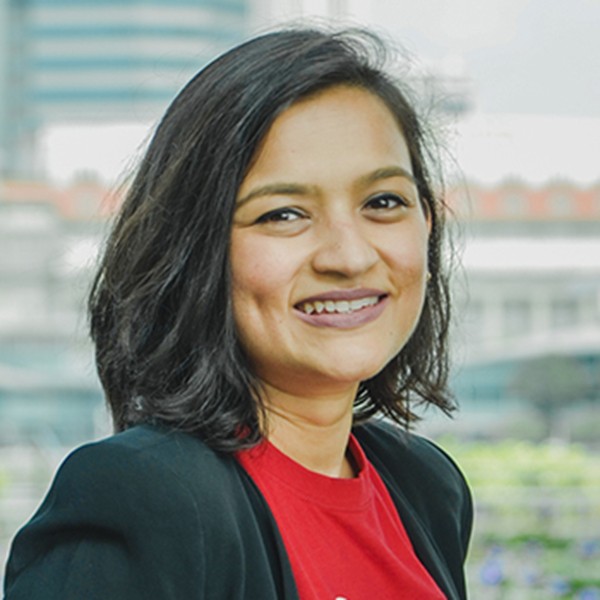 Thanks to technology our team has continued collaborating seamlessly across borders to keep embracing opportunities
In fact, Dubai and Singapore are pretty similar. Both are young cities with global aspirations and embrace technology wholeheartedly. The business grew rapidly and in 2018 we won the HR Tech Partner of the Year award at the Future Workplace Awards. I also grew the family and had my second baby in 2017.
I have stepped out of my comfort zone several times in my life. While challenges often seem unique, the discipline to break an issue down into smaller parts combined with a problem-solving mindset has helped me navigate through. It's the same discipline that you learn to ensure the balance sheet tallies!
Covid-19 threw a big challenge for our business. Some clients pulled out, some postponed, and it created a cashflow squeeze. However, thanks to technology our team has continued collaborating seamlessly across borders to keep embracing opportunities. Digital transformation is the prerequisite in this situation.
To relax, I have always enjoyed cooking, which is the best stress-buster. And, of course, I love playing with my two young boys.