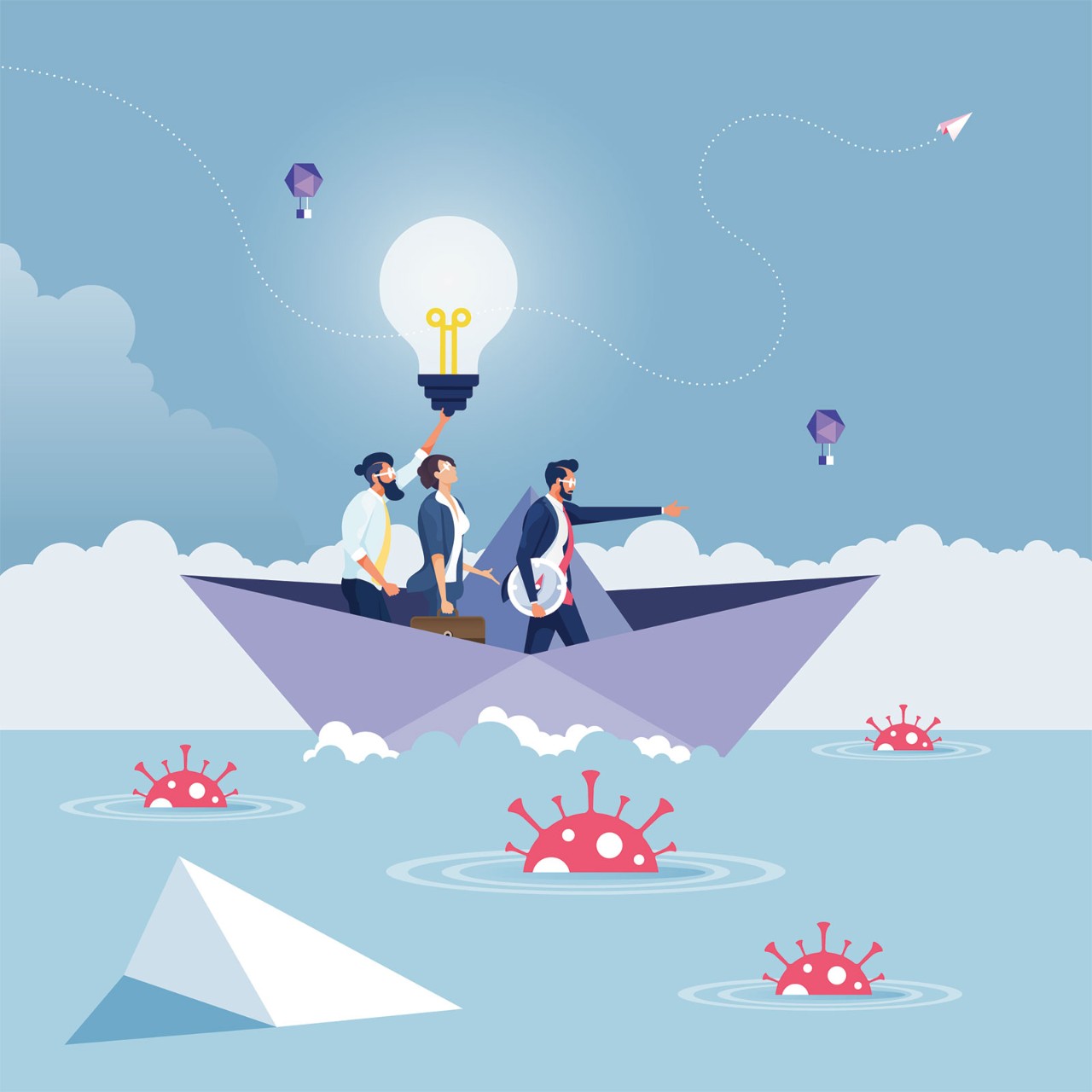 Almost a year on since the World Health Organization (WHO) learned about the coronavirus outbreak in Wuhan, China, it is clear that Covid-19 has not only fast-forwarded the digital transformation trend but also brought further attention to the key role that boards of directors play in building a sustainable economy.
In July, the Organisation for Economic Co-operation and Development (OECD) put its Improving Business Resilience through Corporate Governance white paper out for consultation. The draft paper, from the OECD's corporate governance committee, asks whether businesses were prepared for this pandemic from a corporate governance standpoint.
While cases will vary across countries and industries, the pandemic has proved how important boards are to building back better and leading the way to a greener, more prosperous economy for the future.
Accountability and purpose
The draft focuses on three main pillars of corporate governance post-Covid. The first calls for boards of directors to broaden their thinking on corporate accountability and purpose. It stresses that boards need to be more active and inclusive in meeting the increasing challenges of managing different stakeholders' interests.
A company's processes and activities can impact its reputation and long-term business objectives and should be assessed accordingly by the board. 'At some point in time, the board may well have to prove due consideration of the decisions it makes today,' the draft states.
Solvency
The draft's second pillar is going concern. When a company goes out of business, all its stakeholders – employees, capital providers, customers and suppliers – feel the pain. Boards need to ensure the company's business strategy is aligned with a clearly defined enterprise risk management framework to achieve operational resilience.
Even companies that entered 2020 with a business continuity plan in place were dismayed at the velocity of disruption in their supply and value chains. Crisis management is a round-the-clock activity, and boards need to ensure they are reporting on how the company is managing risk and communicating that effectively to stakeholders.
Sustainability
The last pillar of the OECD's consultation paper considers policy instruments that support governance and sustainability and stresses how important it is for investors, businesses and stakeholders to work together on sustainable outcomes. The OECD stresses that if global environmental emergencies such as climate change and biodiversity loss go unchecked, they could cause even greater social and economic damage.
It is important for boards to ensure they measure and manage geopolitical uncertainties and their effects on the company's ecosystem
Interconnected risk
Boards need to stay ahead of the fast-changing and far-ranging risk landscape. Risks stemming from the rapid adoption of digital technologies during lockdowns, for example, need to be addressed by all stakeholders. Digital transformation needs to become part of the company's risk culture, and it is the board's responsibility to drive that awareness.
While many companies were successful in shifting swiftly to home-working, online collaboration and virtual meetings, serious questions have been raised about data privacy and lack of appropriate skills and training, not to mention a growing vulnerability to cyber attacks. Likewise, it is also important for boards to ensure they measure and manage geopolitical uncertainties and their effects on the company's ecosystem.

ACCA has hosted a number of virtual roundtables with partner organisations in Europe, Africa and Asia to help members address these increasingly interconnected risks. A recent paper by ACCA's head of business insights, Narayanan Vaidyanatham, titled Meaningful Work for the Digital Professional: Roadmap beyond the Pandemic, provides an in-depth analysis of how digital transformation can help ACCA members build a sustainable future for their businesses.
Green and resilient
In a comprehensive list of policy recommendations in Building Back Better: A Sustainable, Resilient Recovery after Covid-19, the OECD's corporate governance committee also explains how governments need to trigger investment and behavioural changes that will minimise and mitigate future shocks. This is vital in developing countries, such as Vietnam, Bangladesh and the Philippines, which are particularly vulnerable to climate change impacts on agriculture, the economy, and working and living conditions.
Generation Investment Management (co-founded by former US vice president Al Gore in 2004) released its annual sustainability trends report in July 2020, calling for collaborate responsibility in limiting climate change risks. The report highlights the need for stimulus money to exert more influence on company directors, investors and consumers. It points out: 'While carbon emissions are set to fall in 2020 due to Covid-19, they still need to halve over this decade. Yet there are already signs that emissions are rebounding as the economy restarts, a pattern that has been seen after past recessions.'
Another relevant ACCA report worth reading in this context is one on social and environmental value creation written by ACCA's head of sustainability, Jimmy Greer.