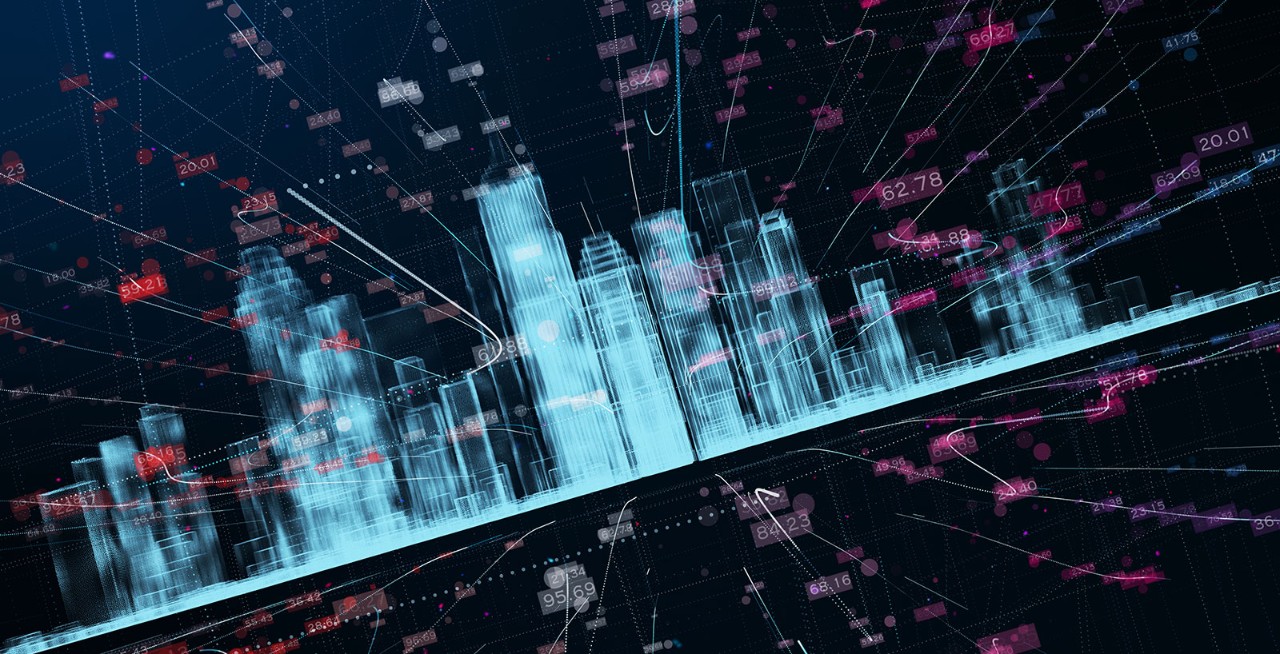 When tech futurists claimed a few years ago that every successful enterprise would one day be a digital enterprise, some might have thought it a bold assumption. 2020 has proven otherwise. In a recent survey of CEOs by Fortune magazine and Deloitte, 77% of respondents reported that the Covid-19 crisis has accelerated their digital transformation plans.
RPA spending up
Robotic process automation (RPA) has been a key component of digital transformation strategies. According to a report from Gartner, year-on-year spending on RPA software has gone up by more than half (see graphic).
In UAE and Saudi Arabia, use of RPA has been pioneered by the public sector, acting in response to the countries' respective national blueprints, UAE 2021 Vision and KSA 2030 Vision, which set priorities for government action.  A December 2019 survey report published by IDC, RPA: The Key to Delivering Automation and Achieving Greater Operational Efficiency, showed that the public sector has the highest rates of both current and planned RPA use, followed by the banking sector, especially in customer-centric functions.
In Saudi Arabia, automation through RPA and artificial intelligence (AI) is central to the country's US$500m Neom smart city project, which aims to improve the quality of life of its citizens by developing fast and efficient public services.
Measured implementation
Implementing RPA does not require a wholesale IT overhaul. It can be carried out on a smaller scale, identifying specific use cases to replace mundane, repetitive tasks with bots, and then deployed across other business functions.
The IDC survey noted that finance and customer service functions have the highest number of successful RPA use cases, followed by IT management, quality and process improvement, and sales and business development (see graphic).
RPA deployment in the public sector and retail banks in the UAE and Saudi Arabia resulted in improved customer service, so reducing the number of visits to physical branches. Among IDC survey respondents, 52% pointed to improved customer satisfaction as the top benefit of deploying RPA.
Among the challenges prohibiting mass deployment, top of the list are high upfront costs, with 40% of respondents citing these. However, as RPA software costs are set to decline by at least 10%–15% according to Gartner RPA market analysis, it will become more cost effective.
Expenditure on RPA software
The kinetic leader
Rapid deployment of RPA will result in changes to job structures. In a recent interview, Prince Kohli, CTO of US-based RPA specialist Automation Anywhere, stated: 'As RPA adoption snowballs in 2020, realising the benefits will require a people-first approach that is centred on the redistribution of work, shifting roles and responsibilities, as well as the creation of new roles, requiring new levels of collaboration between CIOs and CHROs'.
Employees are increasingly comfortable with the idea of a digital workforce. According to a report on the digital workforce by Blue Prism, 82% of UAE decision-makers surveyed believe their employees would trust working alongside a digital workforce and 78% would even trust them to manage employees.
However, securing this change requires purpose-driven leadership. Deloitte's recent report on technology leadership, The kinetic leader: Boldly reinventing the enterprise, underscores this idea, reporting that 69% of its CEO and CIO survey respondents believe future technology leaders need to be change-oriented, have a vision, and be agile and innovative.
RPA is moving rapidly towards intelligent automation (IA). In Blue Prism's survey, 80% of UAE decision-makers said RPA and IA are key for their businesses to remain competitive, and a compelling 98% already have plans in place to extend the use of automation in their business.
RPA use across business functions in Saudi Arabia
Collaboration is the key
When it comes to incorporating AI, machine learning and other cognitive technologies into business models, it's not about people versus machines, it's about collaboration.
To perform and compete, organisations need to use this combined power. This means well-structured data with design thinking with analytics with machines – and, most importantly – with people.
In a world where disruptive technologies are accelerating the pace of change, companies have to evolve. Human beings alone can't do it. Technology alone can't do it. It takes humans working together with machines in a designed system.
Where human achievement can be enhanced through collaboration with the machines we invent, there is an opportunity to excel.