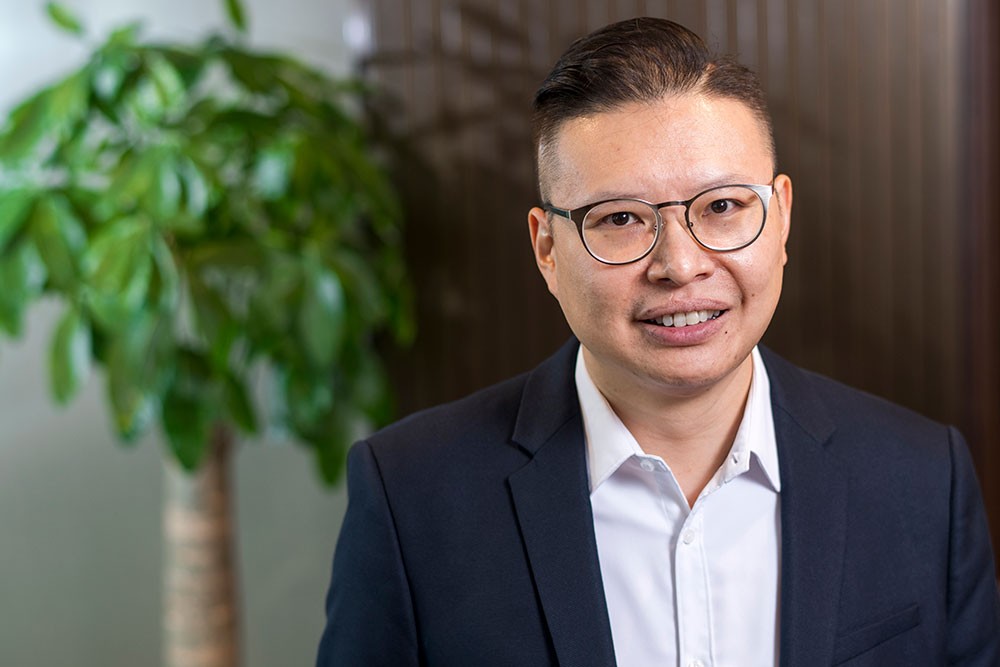 The ongoing Covid-19 pandemic has prompted many businesses to redefine their strategies to stay resilient. But for Simon Young, group head of financial crime risk management at Ping An, this period of disruption has actually provided opportunities.
The Hong Kong-based finance professional, who joined the retail financial services group as group chief compliance officer (overseas) in June 2019, says the pandemic has brought minimal disruption, helping the group move faster towards its goal of empowering financial services through technology.
'I've always enjoyed being a first mover to stay on top of the wave; I'm never satisfied with the status quo. I believe in lifelong learning and live for the betterment of myself'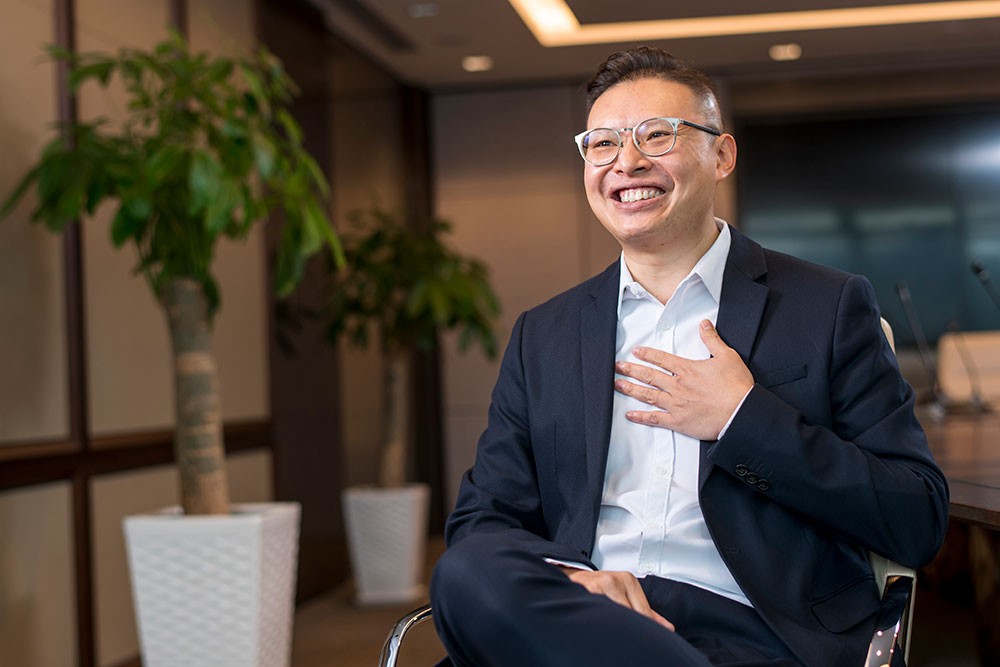 CV
2019
Group chief compliance officer, overseas, Ping An, additionally becoming group head of financial crime risk management in the same year. Alternate chief executive, WeChat Pay Hong Kong, Tencent
2018
Senior director, Hong Kong, Macau and cross-border financial affairs, Tencent
2017
Director of Hong Kong financial affairs, Tencent
2014
Risk management and compliance director, Octopus Holdings
2011
Senior vice president, head of private banking compliance, BOCI
2010
Vice president, compliance, CICC
2008
Senior compliance adviser, private banking, Standard Chartered Bank
Vice president and administrative manager, Merrill Lynch
2006
Head of compliance and money laundering control officer, AIG Private Bank
2004
Compliance and controls manager and MLRO, Zurich International Life
1996
Manager, assurance and business advisory service, PwC
'Ping An has been able to provide services without a delay by strengthening its product and service capabilities with technology,' Young says. For example, its Ping An Auto Owner app provides contact-free services to car owners as well as online self-service insurance claims and renewal functions. Since the outbreak in January, the app has provided services to more than 12.3 million users.
Forward-looking vision
Thanks to Young's wealth of experience across banking, financial services and fintech, Ping An identified him as a 'compound talent', possessing multiple skills equipping him for a variety of leadership roles. As a result, he quickly acquired an additional position as group head of financial crime risk management.
Young – who is a Certified Fraud Examiner and a board member of The Association of Certified Anti-Money Laundering Specialists' Hong Kong Chapter – oversees Ping An's businesses outside mainland China, including virtual banking, traditional banking, securities, asset management, insurance and fintech, as well as co-leading the digital transformation of the group's legal and compliance functions in Hong Kong and overseas.
He leads efforts to create and adopt artificial intelligence (AI) analytical tools to detect and monitor financial crime risk for the 35-plus lines of business. A team of 140 oversees around 210 million customers and was involved in more than 3.8 billion transactions in the first half of 2020 just for a single line of business.
'Our accomplishment is that we have retransformed our operations by using technology-enabled tools to facilitate our work and significantly reduce manpower,' he says.
Ping An's early commitment to invest heavily in technology has helped it turn crises into opportunities, Young says.
'Fintech will be the future from the financial services point of view as it brings convenience,' Young says. 'This will be the new normal after Covid-19, which will only accelerate fintech developments worldwide. Once you've tried new technologies, you cannot go back.'
First mover
Young began his career with training in accounting and served as a compliance expert at various banks in Hong Kong. He pursued continued education and earned masters' degrees in international corporate and financial law as well as information systems management.
In the late 1990s, while he was still with Big Four accounting firm PwC, he transformed himself from an accounting professional into a fintech expert, studying information systems management in order to ride the tech boom of the early 2000s.
'I've always enjoyed being a first mover to stay on top of the wave; I'm never satisfied with the status quo. I believe in lifelong learning and live for the betterment of myself,' Young says. 'I'm a forward-looking person watching out for future trends in order to plan ahead.'
After over a decade in banking and financial services, in 2014 Young decided to take a step forward to venture into fintech by joining Octopus Holdings, the Hong Kong payment operator known for its contactless stored value smartcard, where he served as risk management and compliance director.
'The Octopus card was the first-generation fintech product in Hong Kong,' Young recalls.' I was willing to get my hands dirty to work on a very successful homegrown fintech product and to learn everything, from the technology and business model to operation, risk management and compliance.'
In 2018, Young moved on to a bigger role at one of the world's most promising tech companies, Tencent, where he witnessed how fast the fintech revolution was sweeping across China. As senior director of Tencent Financial Technology and subsequently alternate chief executive of WeChat Pay Hong Kong, Young led fintech implementation strategy and policy research in the Guangdong-Hong Kong-Macau Greater Bay Area, with an aim of delivering innovative fintech products to the region.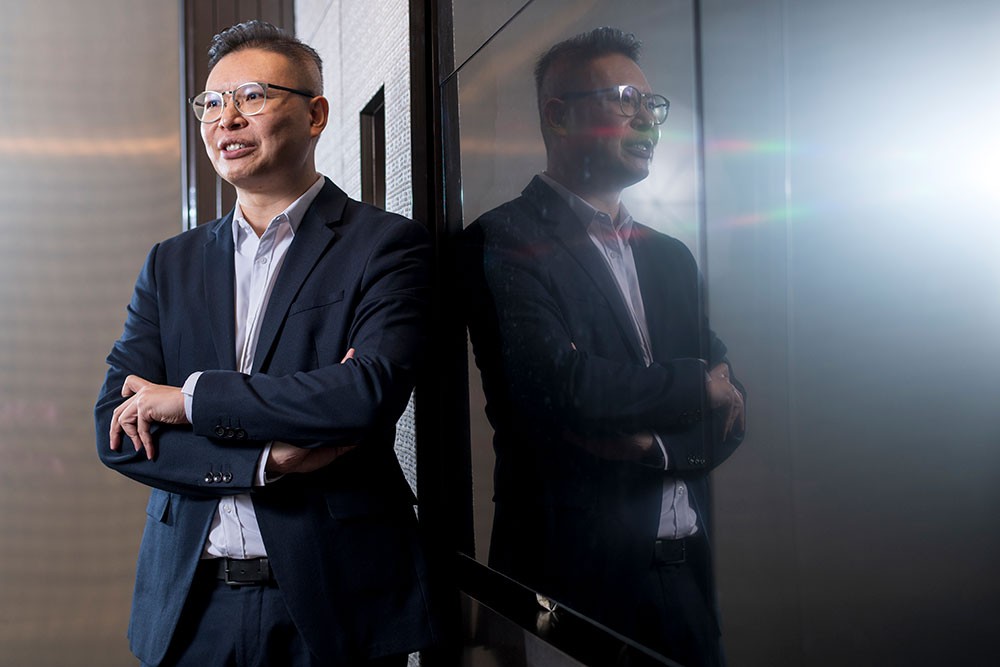 History maker
Young has played a part in two key milestones in Hong Kong's fintech development: the successful application of Octopus's stored value facilities (SVF) licence in August 2016 and of Tencent's virtual banking licence in May 2019.
In the case of Octopus, the move was significant because previously that company had been regulated by the Hong Kong Monetary Authority under the banking regulatory regime, despite not being a bank.
'The Hong Kong regulators later created a new regime so that all payment companies can apply for an SVF licence in the city,' Young explains. 'That's why WeChat Pay, AliPay and other payment operators can come to Hong Kong and get an appropriate licence to do business here.'
At Tencent, Young took part in a one-year project, in which he was the main regulatory contact point, to help the company obtain a virtual banking licence in Hong Kong.
'I spent most of the time talking and meeting with regulators to explain our products and how we mitigate the underlying risks. We gave ideas and solutions to the government and the regulators,' he says.
Ping An
Established in 1988, Ping An was mainland China's first joint-stock insurance company, and has since transformed itself into a technology-powered retail financial services organisation. In 2019, operating profit was RMB132,955m.
Last year, the group defined 'finance + technology' as its core and main businesses, while also investing heavily in technology to establish presence in more sectors.
During the Covid-19 pandemic, Ping An quickly deployed technology to enable remote working for its 400,000 employees with its proprietary mobile application, Happy Ping An, which integrates video conferences, instant messaging, emails and call functions.
The group has also launched various mobile apps to enable online services and learning to facilitate customers and insurance agents, as well as its smart city business, which provides a real-time dashboard to report updates on the pandemic and AI-based image reading services to identify suspected infections.
Stay curious, get involved
Working at the forefront of fintech innovation, Young understands how important convenience and top-notch customer service have become. His advice for companies is to adopt a customer-centric approach.
'Nowadays, we talk about individuality, customisation and consumer rights,' he says. 'Companies and finance professionals need to clearly define the value proposition of their products: what the product would be, what problems it would solve, and how it would help resolve the pain points of the targeted customer segment. Otherwise, it's difficult to develop a good and sustainable fintech product.'
The best way to do this, he says, is to experience the product for themselves.
'By trying the new products, you will gain first-hand user experience and know whether it is convenient or if there is any cybersecurity loophole,' Young says. 'That's the way to keep moving up and staying ahead of the game.'
Young is an active member of ACCA – he is currently a member of its Greater Bay Area Advisory Board. Moreover, ACCA's tagline  –  Think ahead – has guided him throughout his career.
'Think ahead and be curious as a finance professional,' Young advises his peers. 'Nowadays, one has to be curious about what's happening around you and think of how you can get involved. Think about how one can enable the business to make strategic decisions with all the risks in mind and achieve success with innovative risk controls in a way that is socially responsible and sustainable.'