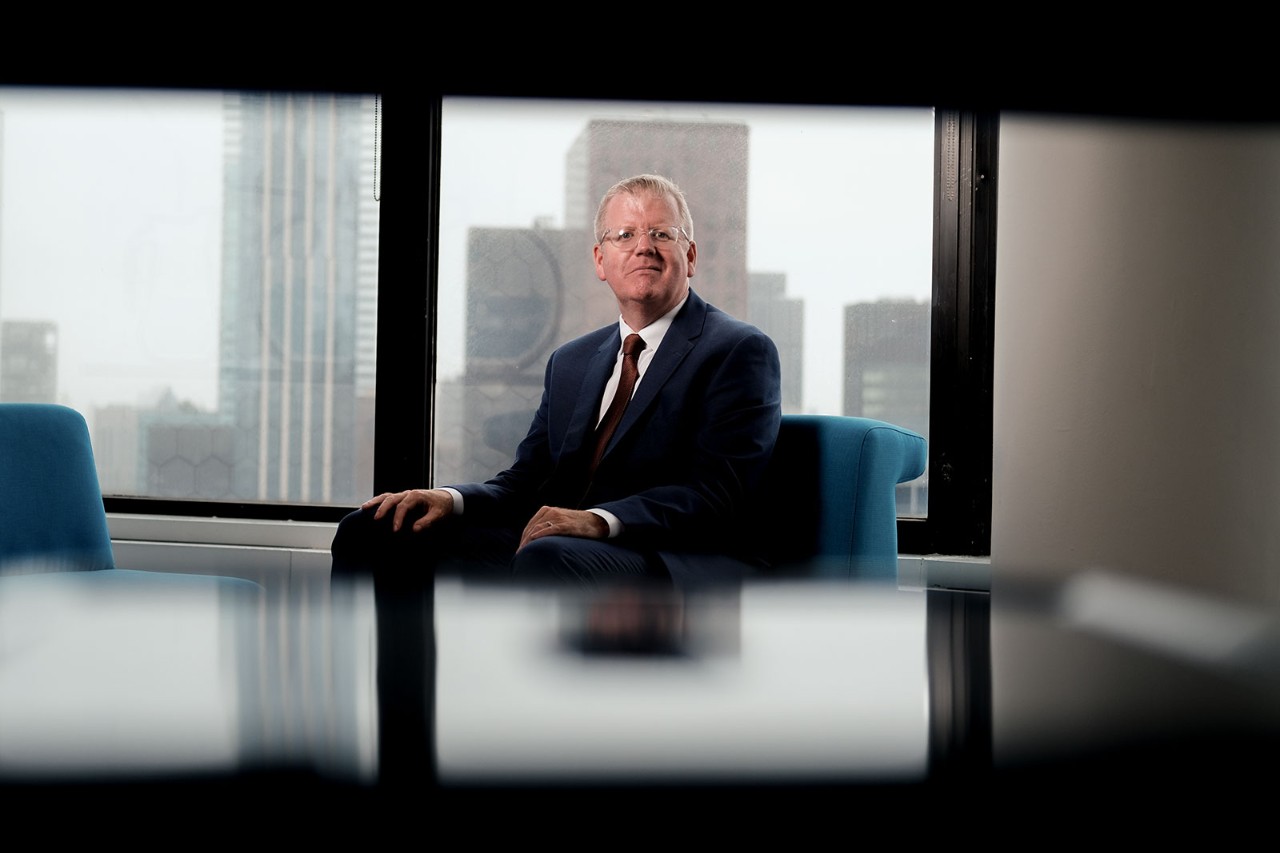 It was a conversation with an ACCA member that decided Athlone native Tony Dunne FCCA to enter the world of banking. He recalls: 'My older sister was working at an Irish bank at the time and encouraged me to talk to her boss. That conversation not only piqued my interest in the banking world, but convinced me that the ACCA certification would give me a really strong building block for the future, and rather than pigeonholing me into any one area offered so many options and flexibility.'
As one of the first people in Ireland to sit for the international ACCA exam, Dunne aimed to position himself with a qualification that would ready him for a career in global companies.
Twenty years later, and Dunne has held numerous senior finance positions with foreign banks operating in Ireland. He now finds himself in the top job across the pond as country manager, CFO and COO of Bank of Ireland in the US. This is the US branch of the leading Irish financial institution, which specialises in corporate banking and treasury services.
'For somebody who has worked in Ireland, Australia, the UK and now the US, the fact that the ACCA certification is internationally recognised has been hugely important to me,' Dunne says. 'At the same time, ACCA gives you both financial and management accounting skills, and that has helped me move between roles.'
'With the Covid-19 epidemic, there's no finish line in sight, and there might never be a finish line. It's unprecedented.'
CV
2011-present
Chief operating officer, subsequently taking on US country manager and then CFO roles Bank of Ireland US, Stamford, Connecticut
2008-11
Director of stakeholder reporting Bank of Scotland (Ireland), Dublin
2006-08
Financial controller Merrill Lynch International Bank, Dublin
1997-2006
Financial accountant, subsequently financial controller/executive committee member DZ Bank Ireland, Dublin
Interests and awards
On the board of trustees and executive committee, and chairman of the membership committee, of Institute of International Banks
Co-founder of US Friends of Munster Youth Rugby
On the US advisory board of children's charity Barretstown
Named in 2018 and again in 2019 as one of Irish America magazine's Business 100, which honours Irish-American and Irish-born leaders
Judge of Connecticut Innovations' VentureClash challenge for early-stage digital health and fintech startups
Risk response
Dunne has lived through some dramatic times in the banking sector and the global economy, all of which have had a significant impact on the nature of his job. 'The role of the senior finance executive is much more different now than it was two decades ago,' he says. 'We're much more focused on applying advanced analytical skills to understanding risk, particularly in times of extreme uncertainty.'
Early in his career Dunne was financial controller first at DZ Bank Ireland and then at Merrill Lynch International Bank. In addition to heading key initiatives including the conversion to IFRS Standards, he led finance teams in overseeing financial controls, regulatory reporting and returns, and annual reports. He joined Bank of Scotland (Ireland) in 2008 as director of stakeholder reporting, supervising a 40-strong team and leading reporting interaction with regulators, shareholders and investors.
'In my career I've seen some very significant events like the dotcom bubble bursting and the 2008 financial crash,' he says. 'Today, with Covid-19, which is so unprecedented and impacts so many different areas, I've had to rethink everything when it comes to risk.'
At the same time, he adds, communication is now more important than ever for a CFO. 'So much more detail is needed now, and if you're not transparent, if you don't provide that information in a timely fashion, you'll get hammered by the market or by investors.'
While the common theme emerging through these events has been an intensified focus on risk, the difference between managing risk then and now is the level of uncertainty. Dunne says: 'With the Covid-19 epidemic, the big difference is that right now there's no finish line in sight, and there might never be a finish line. It's unprecedented.'
Accelerating change
For the banking sector, the current global health crisis has intensified efforts to respond to disruption and paints a new picture of what the future will look like, says Dunne. 'Covid-19 has been a huge threat to the overall industry, but at the same time has presented an opportunity.'
The biggest challenge, he says, had been the rapid evolution of fintech. 'As a result of Covid-19, cash is being used less and less. People want to use their phones to pay rather than using their cards or other touch points. That is going to make the way we operate change very quickly.
'As a senior financial executive in the banking sector, you have to be able to respond to that. The question for companies is: are they agile or nimble enough to be able to move and to respond?'
Bank of Ireland's disruption strategy has been supercharged as a result. 'When it was needed, the bank showed it was able to move,' Dunne says. 'Rather than just giving up market share or losing customers to fintech, we pushed back and adapted at record speed. I've seen our organisation move so much during the pandemic from an IT point of view out of necessity, and the CFO has to provide the financial insight into what that means.'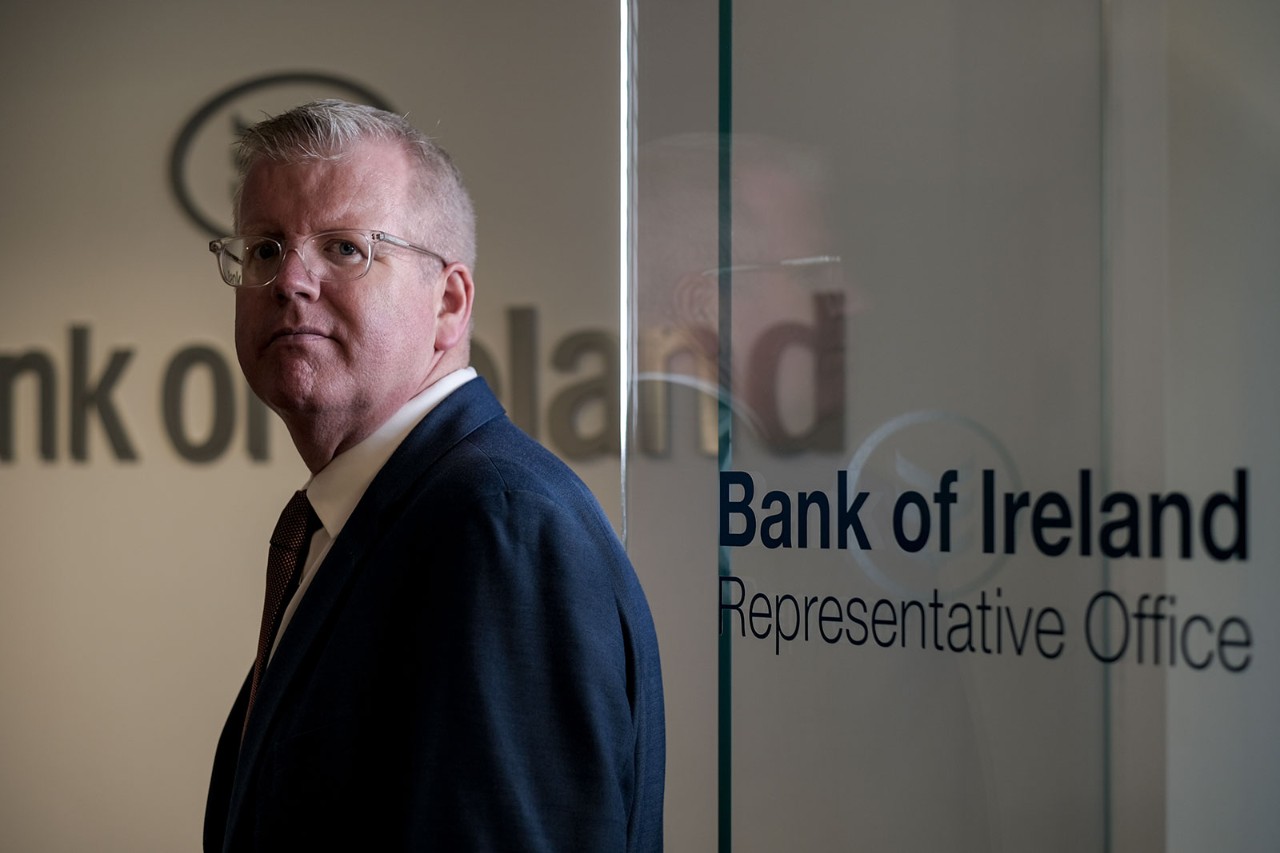 Tips
'The world changes very quickly — Covid-19 showed this — but also regulation, the accounting standards and the way things are done also change very quickly, so you need to make sure you're relevant. There's no point in doing your ACCA and then kind of washing your hands, resting on your laurels and thinking that's it, I've done it.'
'Look ahead. See what trends are happening in your industry and plan on disruption.'
'With advances in systems, getting the right number is not the hard part any more. You have to communicate the right message and inspire confidence in your message. Being able to articulate a problem, a solution, a result, is just so very important.'
'As the chief analyst in the company, a good CFO has to be a good storyteller. They have to work through a mountain of data, determine what information is relevant and how best to communicate it to each of their stakeholders, and know who those stakeholders are.'
Don't bank on tradition
You can't hang on to history or legacy, he adds. 'Sometimes it's easy to say, "We're a big organisation that's been here for 230 years – we don't do it that way." In times of extreme change, however, you need to be more aggressive, more nimble, and our staff have proved that in this environment it can be done.'
It's been a success right across the Bank of Ireland board, he adds – from the US offices, to customer contact and support centres in Ireland, to almost 7,000 staff working from home providing all the essential services against the backdrop of challenging times. 'It's been really outstanding,' Dunne says, 'and has made me very proud to work in this organisation.'
Currently, he wears many hats as the most senior executive for the bank's US operations, which includes overseeing US$3bn in assets, and all aspects of bank finance, operations and performance in America.
With his wide range of responsibilities, and a new world of risk and disruption, he stresses the importance of being internationally connected. 'One of the key ideas I've held throughout my entire career is the importance of networking and communication. In the US, while Bank of Ireland has a small footprint, it is still very important from the perspective of international diversification.
'We're operating in an environment that is extremely complex and has a huge regulatory burden. As a result, the ability to leverage the collective knowledge of the Institute of International Bankers, which represents the majority of the foreign banks in the US, as well as the connections and friendships made there, is invaluable.'