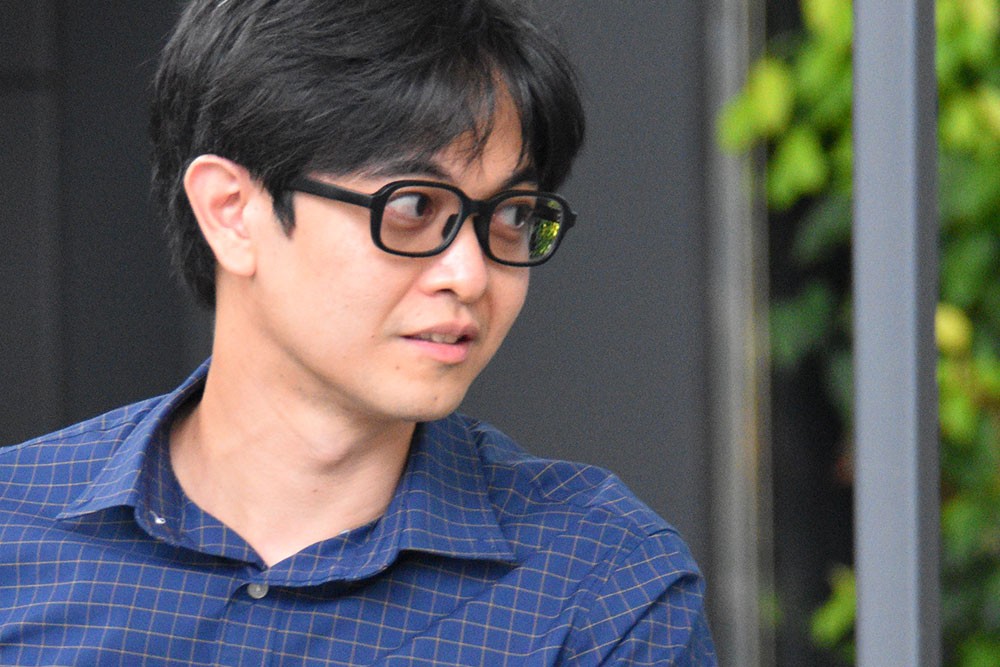 Growing up, Walter Escaño always expected he'd follow in his father's footsteps.
Fascinated by numbers, the young Filipino would beg his CPA dad to throw him a maths question, delighting in the challenge.
On his University of the Philippines application, accounting was Escaño's first choice but the quota for that stream was tight and he didn't make it. Instead, he chose applied physics, 'which has a lot of maths in it', switching in the third year to chemical engineering, reasoning that he 'didn't have the patience for research', preferring to apply theories in real life.
'My ACCA journey presented me with many new ideas, methodologies and processes, and even an understanding of the behaviours of leaders'
CV
2016
Asia Pacific IT portfolio and IT finance lead, Johnson & Johnson Group (Singapore)
2016
Senior process specialist (retail and property), Shell Business Operations (Philippines)
2014
Management information finance adviser and hydrocarbon lead, Pilipinas Shell Petroleum Corporation
2012
Senior management accountant, Shell Philippines Exploration
2010
Management accountant, Shell Philippines Exploration
Part-time lecturer, University of the Philippines
2009
Graduate process engineer, Shell Philippines Exploration
2006
Malampaya Asset Support, Shell Philippines Exploration
2004
Process engineer, Philippines Batteries
As luck – or fate – would have it, his early engineering jobs weren't so different to the career he had dreamed of. In his graduate position at Philippine Batteries, as part of a special team, he was given the task of measuring the standard cost of automotive batteries based on the direct materials, direct labour and factory overhead. 'That was really my first exposure to finance,' he says.

By 2006, Escaño had moved to Shell to fulfil two technical roles. When the second position was dissolved during a restructure, his priority was to stay with the company – so he applied for the vacant position of management accountant.
'Nine of us applied and all the others were CPAs, Escaño recalls. 'I wasn't qualified but I had long-term opex forecasting experience,' he says.
'The finance director was an industrial engineer, and he thought bringing a technical person into finance would probably help finance understand the business. I give him credit taking that brave step. This was my first official accountant's role, and I was really happy.'
Escaño soon discovered, though, that he had 'no idea how to do it'.
Give up or get training
His first day was the start of a new year – 1 January 2010 – and, with his team mates too busy to teach him year-end tasks, Escaño struggled to muddle through.
By the month's end, he was mortified to discover he had made 'a huge mistake'. 'Instead of posting the monthly accrual in US dollars, I posted it in Philippine pesos,' Escaño says. It was either give up or get training.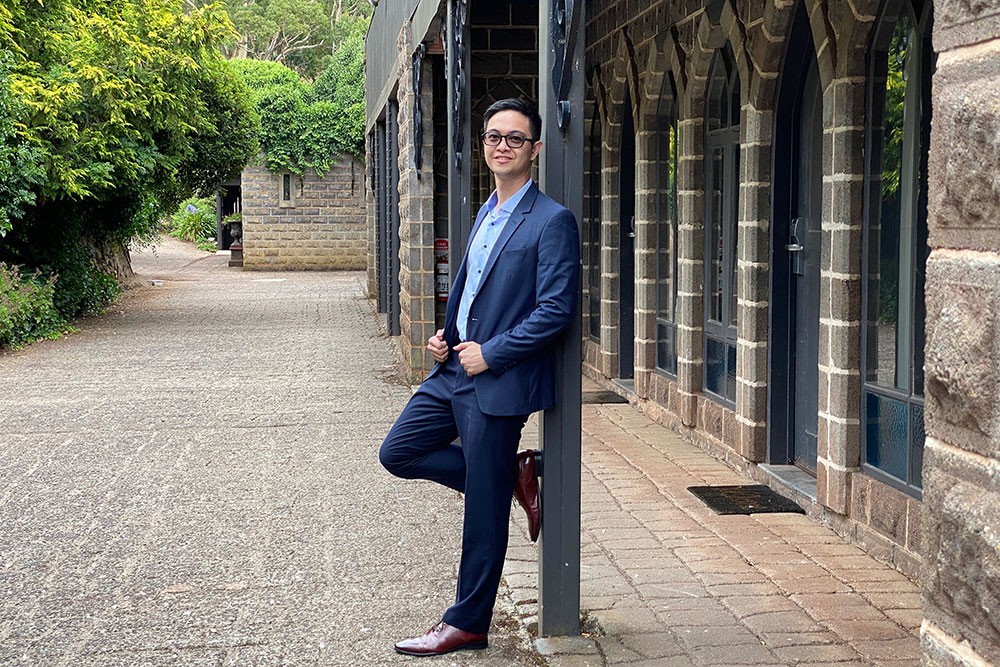 He began taking short courses, first in local schools and then others that were offered in partnership with international organisations. This way, he became a Registered Cost Accountant Level 2 (Australia) and Certified Financial Consultant (Canada).
To reinforce those learnings, Escaño even built his own personal accounting system in Excel, including balance sheet, income statement and cashflow. 'Little by little, I was able to join in the conversations of financial colleagues,' he says.
Then in 2012 came a promotion to senior management accountant, with an offer of sponsorship from Shell. 'I studied the options, discussed them with accounting friends and decided that ACCA would give me a lot more technical skills,' says Escaño.
Drummer sets the beat
At that time there were no ACCA exam centres in the Philippines, so he had to take the exams in Singapore. After five challenging years, completing 18 papers while working full time and teaching part time at the University of the Philippines, Escaño became an ACCA member in November 2018.
'I'd thought accounting would be simple, but I was so wrong,' he says. 'As the regional finance vice president of Shell told me, the vocalist may be the face of the band but it's the drummer who sets the beat.'
'I was fortunate to have friends and colleagues who were very supportive, and my father also helped me a lot with the early papers,' he adds.
During his studies, whenever Escaño learnt a new concept, he would think of how to apply that in the workplace. 'My ACCA journey presented me with many new ideas, methodologies and processes, and even an understanding of the behaviours of leaders,' he says. 'So, in a meeting, I was able to let people know this is what's happening, and these will be the consequences.
'I can quote these ACCA ideas as coming from a reputable institution, at the forefront of the field, which can be adopted in our company to drive improvements.'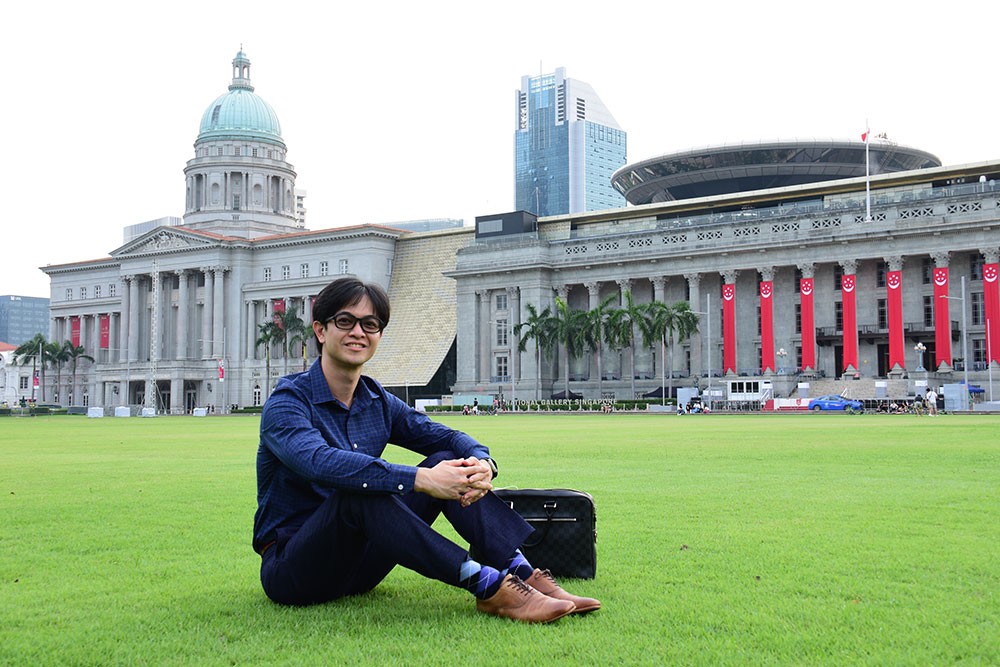 The next step
Knowing that Escaño aspired to a regional or international role, a friend suggested he apply for a position at Johnson & Johnson (J&J), based in Singapore. It would be a meaningful position: the multinational medical devices, pharmaceutical and consumer care products company has been addressing global health problems since 1886, and is known for its work developing treatments to prevent and eradicate TB, Ebola and HIV.
Today, J&J's global team of experts is working with scientific partners to develop a vaccine for Covid-19.
The invitation for the final interview came during a family holiday in Japan. While his parents and friends were out skiing, Escaño sat in the resort lobby, conducting a video interview with the vice president in Singapore.
Later, back at home, when the call came offering him the job, Escaño was in two minds about whether to take it, having recently embarked on a new and exciting role at Shell, but ultimately he decided that the step to J&J would be a good opportunity.
In 2016 he moved to Singapore to assume the role of Asia Pacific IT portfolio and IT finance lead. In addition to being responsible for the group's regional information technology operational and capital expenditures, Escaño supports all J&J's IT medical devices markets in the region, as well as liaising with all major internal stakeholders.
'I'm deployed in the IT function looking after the technology portfolio, but also doing finance work,' explains Escaño, adding that in a company whose activities incorporate technological innovations to continuously improve its products and customer experience, it is down to him to understand the technology, and how it can bring value to the business. That knowledge is transferred to the financial function when a proposed technical project requires funding or an injection of capital. He regards having a role that bridges two such different yet important aspects of the business – IT and finance – is a requirement for the modern-day management accountant.
Johnson & Johnson
Founded in 1887, Johnson & Johnson (J&J) is the largest and most diversified healthcare company in the world, and is organised into three business segments: consumer, pharmaceutical and medical devices.
The multinational has more than 132,200 employees worldwide who are engaged in the research and development, manufacture and sale of a broad range of products in the healthcare field. In 2019 sales were US$82.1bn.
Cocktails and serenades
Since much of his day-to-day work already involved video conferencing, conducted across various time zones, Escaño was easily able to transition to working from home when the Covid-19 pandemic struck. But his social life was scuppered.
Growing up in Antipolo, near Manila, Escaño's parents had encouraged their three sons to discover and hone all of their talents. 'They sent us to good schools, and also enrolled us in different activities, like piano lessons, singing, tennis and swimming,' he says. Rekindling these pursuits would help the 37-year-old survive the loneliness of the lockdown.
His cousin's home, where he rents a room, has a keyboard, so Escaño began making music again. As an active person who loves exercising, he followed an online yoga and daily fitness routine. He signed up to a healthy food delivery service to provide calorie-controlled weekday meals.
On weekends, he'd relax by cooking themed meals with his hosts, enjoy Zoom cocktail hours with friends and serenade his family back in the Philippines.
When lockdown restrictions eased, Escaño emerged to find he'd slimmed down and managed 4km on his first run, reaching the 21km half-marathon milestone within 45 days. Escaño credits positive thinking with helping him get through.
'Some things in life you cannot control,' he says. 'If you try a bit harder, it's possible to see the positives amid the all negatives.
'The lockdown was tough for everyone, but I lost weight, my cholesterol is lower, and I built meaningful relationships with friends and family.'
Advance with ACCA
Escaño believes ACCA has definitely advanced his career, and helped to improve processes and deliver results in the companies he has worked for.
As part of his commitment to give back, Escaño is now helping to expand the ACCA network in the Philippines, encouraging the younger generation to pursue the globally recognised qualification.
'Mind you, the papers are not easy,' he advises them. 'You'll work hard, but the insights gained will drive your career.
'In today's job market if ACCA is on your resumé, it's definitely the preferred qualification.'