When Beate Randulf FCCA first embarked on her accounting career three decades ago, there was little to suggest that she would one day become group chief control officer of the National Bank of Greece (NBG). For a start, she is not Greek; she was born and brought up in Norway, but fell in love with the country while holidaying on the island of Kalymnos. Later, she studied accounting and finance at The American College of Greece so that she could stay in the country.
As a woman, Randulf initially struggled to break into the male-dominated world of Greek finance and accounting. What's more, after she did finally secure a position as an audit junior with what is now Deloitte Greece, she spent the first 15 years of her career working with industry-based clients.
'You never do the same thing over and over; it's continuous learning'
CV
2019
Group chief control officer, National Bank of Greece
2017
Senior director, CFO Office, Piraeus Bank
2010
Equity partner, Deloitte Greece
2006
Salaried partner, Deloitte Greece
1997
Audit manager, Deloitte Greece
1991
Audit assistant, Deloitte Greece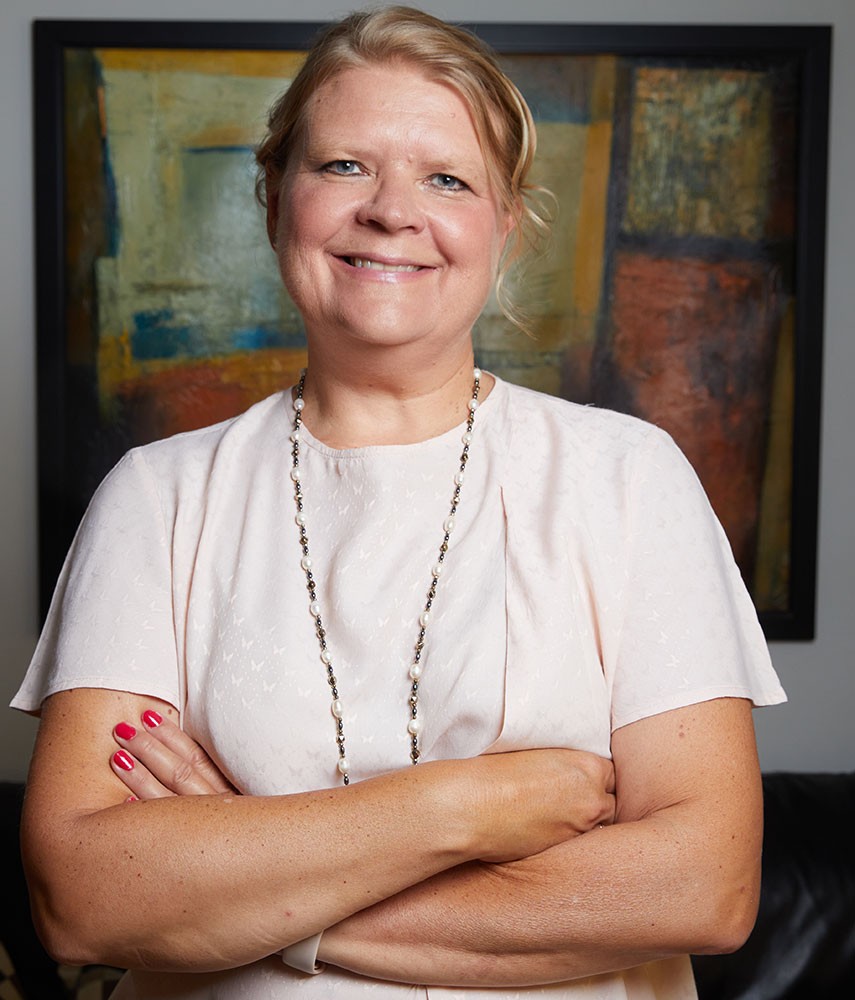 Today, however, most people would regard Randulf as a seasoned pro within the Greek financial services industry. In her current role, she's responsible for further enhancing the internal control system for one of Greece's largest banks, reporting directly to NBG chief executive Paul Mylonas. Her work is part of a broader transformation programme, launched in the second half of 2018, which has a major focus on digitalisation and aims to improve the general efficiency of the bank.
Accelerated transformation
The outbreak of Covid-19 – which has resulted in Greece enduring three lockdowns to date – has effectively served to accelerate the transformation process.
'At the beginning of Covid, when no one knew what would happen, we had to swiftly assess the emerging risks that evolved from working from home and the fact that our customers could not visit our bank as they used to,' Randulf explains.
'We established a new working group that went through all the processes and procedures that we needed to refine in order to identify the emerging risks and what kind of controls we needed to put in place to mitigate these risks as they came up.'
Navigating challenges
Heading up the group internal control functions of a major retail bank in the midst of a disruptive pandemic is a considerable career challenge. Yet it's only the latest in a series of challenges that Randulf has successfully navigated during the course of her career.
She was audit principal for the Greek operations of French cement group Lafarge, a Securities and Exchange Commission (SEC) registrant, when the Sarbanes-Oxley Act was passed in 2002. The act required the external auditors of US-listed companies to report on companies' internal controls in relation to financial reporting. Hence Randulf found herself responsible for assessing the readiness of the Greek subsidiary regarding the internal controls that needed to be in place on her engagement from an audit perspective.
Significantly, Randulf's newly acquired knowledge of internal controls was instrumental to her next career move. In 2006, one of Deloitte Greece's founding partners asked her to transfer to the firm's financial services practice and join the team auditing NBG. She was to oversee the audit of the bank's internal controls, with the first opinion due within a year.
Common sense
'That's how I ended up in the financial services industry, with no banking experience whatsoever,' Randulf recalls. 'I didn't know much about the banking balance sheet, having 15 years of experience in heavy industry. So, I had a really, really long and rough journey to catch up with what was happening.'
Fortunately, while Randulf was not yet familiar with the notoriously complex world of banking audits, she did at least have the 'common sense of knowing if a control was in place, and if it was effective or not effective'.
Basics
€2.01BN
Market capitalisation as at 23 July 2021
€1.38BN
Revenues in 2020
9,100
Approximate number of employees
878
Number of branches
1841
Year founded
To compound the challenge, the audit partner on NBG left Deloitte Greece, so Randulf also took over the running of the engagement on a day-to-day basis. At the time, NBG was a very large group with numerous subsidiaries and the Deloitte audit team on the engagement numbered around 50 people, meaning she had taken on a big management job.
'It was a really, really stressful experience, not having all the financial services knowledge that I needed,' she reflects.
Crisis management
Randulf was still finding her feet when she encountered her next big challenge, when the 2008 global financial crisis plunged the world into recession and triggered the Greek sovereign debt crisis.
In 2011, the Greek government negotiated a 70% 'haircut' on the debt it owed to private banks. At the time, NBG had a huge portfolio of Greek government bonds and ended up having to be recapitalised. The Hellenic Financial Stability Fund, a special-purpose vehicle created to help stabilise the Greek banking sector amid the crisis, became NBG's main shareholder.
Continuous learning
This level of stress - with long hours and tight deadlines - might have been enough to discourage a fainter-hearted auditor from financial services, but not Randulf, who found that she relished working in the sector.
'There is never any day like yesterday,' she says. 'You never do the same thing over and over; it's continuous learning. With all the laws and regulations, you continuously need to keep abreast of what is happening and look at new ways of doing auditing in such a fast-changing environment.'
'You need to believe in yourself, and trust you have the capability to do what you need to do'
Top tips for a career in finance
'Have very high standards of ethics and integrity – always do the right thing.'
'Don't study the ACCA Qualification just to get the qualification, but to benefit from all the knowledge you've learned.'
'Find a good mentor who will help you to excel.'
'Stay focused on your goals.'
'Believe in yourself.'
Nevertheless, by 2017, Randulf was ready for a change of scene. Having rotated off the NBG audit, she was engagement partner on the audit of Piraeus Bank, another of Greece's big banks, when its CFO offered her a senior director role. Tempted by the opportunity, she made the big decision to leave Deloitte after 26 years and switch to the client side.
Yet while she enjoyed the role at Piraeus, her stint there was relatively brief because, in 2019, she was approached to fill the role of NBG's group chief control officer. Unsurprisingly for a woman who likes a challenge, she took the job because it seemed 'much more challenging'.
Being client-side at a company she audited for many years is a decision that Randulf doesn't regret. 'NBG is a great place to work,' she says.
'It's very diverse. Lots of things are happening due to the transformation programme, it's a really inclusive place and has a great executive management team with an inspirational CEO.'
What's more, the bank has moved beyond its previous capitalisation woes and remained resilient throughout the Covid-19 crisis.
Something else that Randulf doesn't regret is studying for the ACCA Qualification back in the early 1990s. While she later qualified with the Institute of Certified Public Accountants of Greece in order to be able to sign off Greek statutory financial statements, she believes the 'ACCA Qualification is equally as demanding as any other' and it has stood her well.
It is also clear that Randulf owes much of her success to her own philosophical approach to her career. 'At the end of the day, everything can be learned,' she says. 'You need to believe in yourself, and trust you have the capability to do what you need to do.'