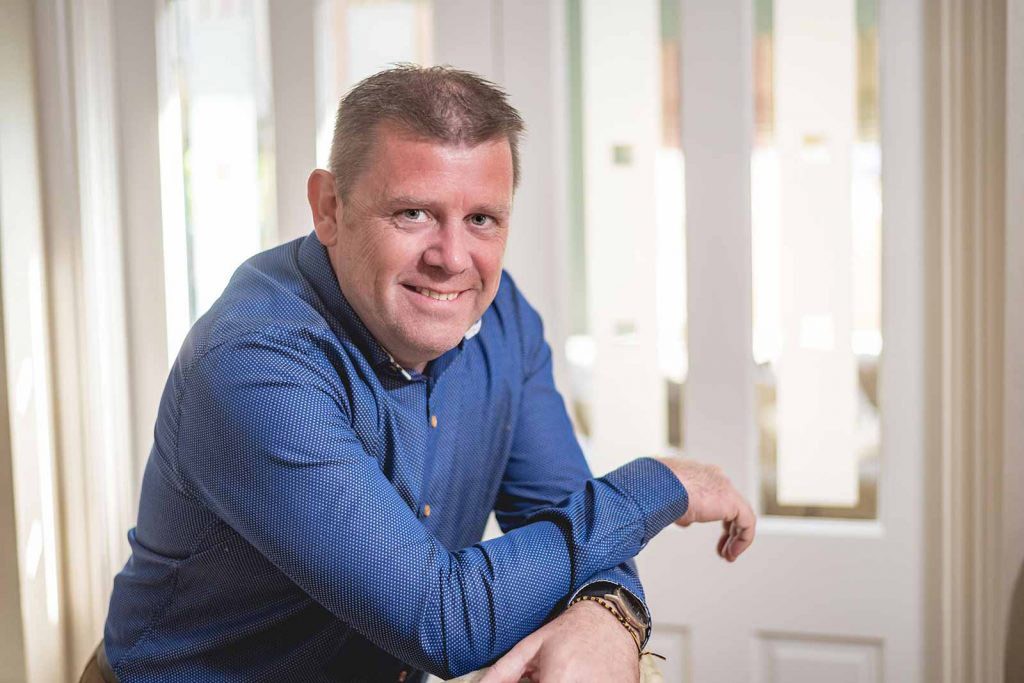 It is one of the most beloved TV and film series of all time, taking generations of viewers to bold new worlds since the 1960s. However, while Star Trek routinely crosses galaxies to entertain its fans, it also provides for their amusement from an outpost far closer to home.
Launched in late 2018, Star Trek Fleet Command is a mobile strategy game co-created  by Scopely and its Dublin-based studio Digit Game Studios (now known as Digit, a Scopely Studio). In it, players take on classic Star Trek activities – exploring space, undertaking missions and battling with other gamers – all in the company of such legendary characters as Kirk, Spock, McCoy and Scotty.
Star Trek Fleet Command players, on average, commit an extraordinary four hours or more a day to the game
The 'explore, expand, exploit and exterminate' game has proved a hit, winning coveted industry awards and generating revenue of more than US$50m in the first four months of launch, a figure that grew to well over US$250m by the end of 2020, according to media reports. Usage data shows an exceptionally dedicated fan base: Star Trek Fleet Command players, on average, commit an extraordinary four hours or more a day to the game.
For Digit, founded in 2012, such success has proved transformative. The game's roots lie in investment by US company Scopely (itself a startup dating to 2011) in 2015. In May 2019, Scopely acquired the Dublin company in full, keeping the management and structure in place while unifying the studio with its central teams and working closely together on the game's continued development and live operations.
Going boldly
As CFO of Digit, Sean Lawlor FCCA has played a central role in the journey. Joining the company in 2015, he recalls the first three years as a time of 'high energy and high growth. I was the first finance hire for the company, which had begun to recognise the value of having internal finance expertise.'
While outsourcing had served the company well in the startup phase, Lawlor quickly identified the value of bringing the entire finance function in-house. 'We were getting information too late, and that can be a problem when you have to make key decisions on the fly. By bringing everything in-house, finance was able to produce management reports that could inform and facilitate capital hiring and improve cashflow planning,' he says.
His approach was soon endorsed by the management team. 'A few months after joining, the CEO said to me, "I don't have to worry about finance any more," and that was a great endorsement of  what I saw my role as – a partner to the CEO and a trusted sounding board.'
Lawlor also praises the novel hiring approach taken by the company: a 'trial day' that allowed prospective candidates to experience the routine nine to five with the company in advance of joining. 'It was a great experience and I would recommend it to any company as a really good way to break down barriers. It gives both parties the chance to try each other out. For me, I could immediately see this energy and dynamism that set the company apart.'
As Lawlor shaped the finance function, the launch and success of Star Trek Fleet Command would set the stage for the next step in the company's development – acquisition by Scopely. 'Scopely saw us as a valued partner and understood what they were getting from that relationship. They were also very open to giving us the autonomy to continue to make decisions in Dublin.
'From my point of view, it was important to build a great relationship with them from the start, to make the acquisition as seamless as possible and to ensure there were no surprises in the transition. In the end, it was a very friendly process.'
Back to basics
While managing a post-acquisition relationship brings plenty of complexity, Lawlor remains committed to taking a hands-on approach to his finance role. 'As CFO, I certainly wouldn't be above getting involved in areas such as accounts payable. It's very familiar territory to me and I appreciate the importance of getting the fundamentals right in managing a business's growth.'
While a varied career has seen Lawlor work with globally recognised tech brands, some of his most important career lessons have been learnt in decidedly pre-internet work environments. 'I left school in 1987 and studied administration and marketing through Dublin Institute of Technology in Mountjoy Square. In the early 1990s, I got the green card and ended up in Boston for three and a half years.'
It was there he secured his first accounts role with a seafood company. 'It was an amazing learning experience. You were dealing with high-volume perishable goods and it was a great insight into the importance of knowing your numbers.'
Some years later, after a return to Ireland, a role with sanitaryware company Armitage Shanks proved equally insightful. 'I joined in 2000 as a raw recruit. I was fortunate to have a great mentor there and ended up taking a senior role pretty quickly.'
'I learned how finance touches every department. What I took from that was how to make finance approachable and not an ivory tower'
That position reinforced the value of an open communications style and the role of finance as a trusted partner. 'I saw how you could run reports that gave the salespeople really valuable information out in the field. I also learned how finance touches every department. You are connected to everyone, from the staff on the floor to upper management. What I took from that was how to make finance approachable and not an ivory tower. If you have a relationship with people, they will tell you what's really going on.'
It was around this time that ACCA came into the frame. Lawlor became a member in 2003, having  secured two third-place finishes in Ireland, and seventh and 12th globally in two exams. He continues to have high regard for the qualification. 'ACCA does the fundamentals very well. It also has a strong focus on CPD that allows you to continue to build your knowledge and your soft skills all the time.'
Tech debt
Before joining Digit, Lawlor held positions with companies such as Amdocs and Google, expanding his IT experience, as well as developing his skills in audit, compliance and reporting at Accenture. He also built an approach to people management that saw him successfully set up and lead two shared services centres. His time with the global search giant saw him play a pivotal role in the development of Google Street View – he was a key member of the team that financed and supported Google's camera van operations across the EMEA region.
The overall experience undoubtedly confirmed the sheer transferability of the ACCA Qualification, while also bringing into focus the particular challenges IT companies face.
He says: 'The core competencies that you bring to a finance role are fundamentally the same whatever the nature of the company. What is different in technology companies is the consideration you have to give to "tech debt". These are the short-term fixes that companies use to get products over the line but which have to be resolved at a later date. It's a concept that finance needs to have a good understanding of if it is to play its part in the success of a company.'
Talent for success
While the video games industry globally is enormous – effectively the size of the film and music industry combined – Ireland has not enjoyed the success in the sector it has had in other areas of IT. Lawlor points to research in 2017 that contrasted the country's performance with that of the UK, with the latter holding 35% of the European games market as opposed to 1% by Ireland, a situation linked to lucrative tax credits for games development in Britain.
'We are just shy of 2,000 people working in the gaming industry in Ireland. It would be great to see the tax credit situation improve but we should also be clear that we are not here for tax reasons and it shouldn't be the only thing we focus on. It's also about talent, and training has to be the other part of the development strategy for the sector. We would like to see that linked to more diversity and more women in particular in the industry.
'Our individual success is also down to the quality of the work done at Digit. People have very high expectations for game quality and in every aspect of the game. A millisecond lag in a game can mean the difference between success and failure. We have a superb team here that has worked really hard to get us where we are. That continuous dedication from our team has created a highly interactive, social game with one of the most engaged user communities in the entire industry. Digit is a flagship for what the industry can achieve in Ireland, and our focus is very much on the future here.'