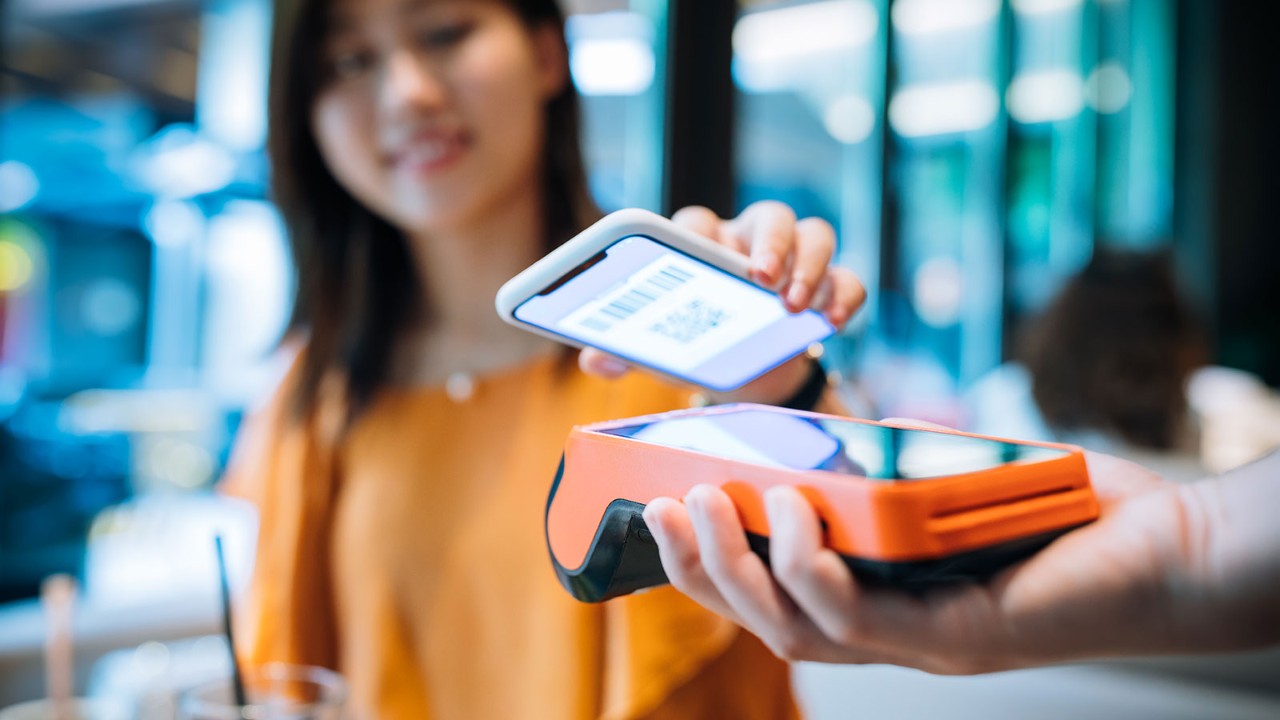 The increasing prevalence of digital payments, e-commerce, virtual banks, e-wallets and regulatory efforts to move cash onto electronic formats have been paving the way for cashless societies to emerge around the world.
In Asia, this cashless future is dawning even as some things, like the more popular cryptocurrencies, face setbacks.
Globally, the number of non-cash transactions grew 6% from 2019 to 2020, according to The 2020 McKinsey Global Payments Report.
'As Covid restrictions hamper mobility and disrupt businesses, consumers are forced to utilise various digital payment methods to make their purchases'
As in previous years, Asia Pacific led the way in terms of real-time cashless payments. Taking the lead, India recorded 25.6 billion transactions in 2020, an increase of more than 70% over 2019. China and South Korea followed.
Global analysis by MoneyTransfers.com found widespread support in India for going cashless, with 79% of those residing in India saying it would have a positive impact on the country.
Strong support in Asia
Eight of the top 10 countries most in favour of a cashless society are in Asia. South-East Asia had a strong showing with vast portions of the local population generally supporting the idea of going cashless, including Malaysia (65%), Indonesia (63%), Vietnam (60%), Singapore (56%), the Philippines (52%) and Thailand (51%).
Singapore, for example, registered a 58% growth in instant payments in 2020, according to McKinsey.
Regulatory reforms coupled with rising use of smartphones and improved access to the internet have been major drivers of the shift.
Opportunities for accountants
Cashless societies are an inevitable part of the future and the shift could be good for accounting and finance professionals, including in their work with company accounts.
'A cashless economy will bring in several benefits for accountants and finance professionals, as they will have huge data sets to scrutinise and come up with improved analysis,' says Vishal Sridhar, financial services analyst at The Economist Intelligence Unit.
'Governments will have a better grip on money supply and the shift towards a formal society will lead to reduced costs for consumers and merchants, and the democratisation of even sophisticated financial products, such as insurance and investments,' he says.
These data sets will also leave a trail that will be good for identifying any potentially suspicious activities.
'While measures like capping merchant discount rates and liberal licensing frameworks have created a conducive environment for the proliferation of fintech firms, the introduction of real-time payment systems and low-cost point-of-sale (POS) terminals, which largely use QR codes, have bolstered the digital infrastructure in many countries. This has helped both merchants and customers to adapt quickly to the digital ecosystem,' says Vishal Sridhar, a financial services analyst at The Economist Intelligence Unit (EIU).
Covid-19 has also helped speed up the push towards cashless lifestyles.
'Digital payments have accelerated sharply because people have been avoiding using cash in physical stores and have turned more to e-commerce,' says Diana Coroabă, financial services leader and partner at PwC Romania.
She's not the only one who has noted the impact of the pandemic. 'As Covid restrictions hamper mobility and disrupt businesses, consumers are forced to utilise various digital payment methods to make their purchases,' says Lloyd Chan, senior economist at Oxford Economics.
'Moreover, digital payments offer convenience and speed, which will continue to incentivise increasing adoption by households and businesses. Amid the pandemic, consumers are also likely to perceive – and demand – digital or contactless payments as a health measure that retailers can implement.'
'The launch of the digital yuan will further accelerate the shift towards a cashless society, especially in rural and smaller cities'
China's crypto crunch
Nevertheless, there are some broad philosophical differences in how various countries are moving towards cashless ecosystems, particularly in the approach to cryptocurrencies like Bitcoin.
China, one of the leaders in digital payments in the region, recently banned all digital cryptocurrencies except its homegrown digital currency known as the e-RMB or digital yuan.
'The ban on digital cryptocurrencies seemed to be on the cards in China, especially following the recent crackdown on big technology firms and the government's determined push towards the launch of its digital currency, the digital yuan,' says Sridhar.
China has been at the forefront of the payments revolution in Asia and the use of cash is already very low in some of its major cities like Shanghai and Beijing, thanks to the rapid proliferation of platforms like WeChat Pay and Alipay.
'The launch of the digital yuan will further accelerate the shift towards a cashless society, especially in rural and smaller cities,' says Sridhar.
The cashless future
Going forward, PwC estimates that the shift in Asia Pacific is likely be the fastest globally, with cashless transaction volume growing by 109% until 2025, and then by 76% from 2025 to 2030.
In PwC's survey of banking, fintech and payment organisations worldwide, 89% of respondents agreed that the shift towards e-commerce would pick up speed and require significant investment in payment solutions. Up to 97% of the respondents agreed that there will be a shift towards more real-time or instant payments.
'Still, a shift towards a cashless society could be relatively slower in economies with a rapidly ageing population, as senior households may be reluctant to adopt new payment methods,' notes Chan.
Sridhar agrees. He thinks completely cashless societies are a few decades away, but countries will definitely shift towards a 'less-cash' society in the coming decade.
'The interplay of technology, government policies and structural shifts in consumer habits will power the transition to a cashless society, which has incredible potential to solve the perennial problem of financial inclusion in several countries,' he says.
Chan is equally optimistic about what it means for the world. 'In general, shifting to a cashless society can help raise efficiency and productivity of businesses, particularly those in the labour-intensive service sectors. And at a time of ongoing Covid restrictions, it is even more crucial for businesses to provide contactless mode of payments," he says.
'Cashless payments could also help retailers capture foreign demand, particularly at a time when tourism is hard hit by Covid-related border restrictions. Wider use of cashless payments will also help contribute to the development of new business innovations, especially for those that take advantage of digital sales data.'