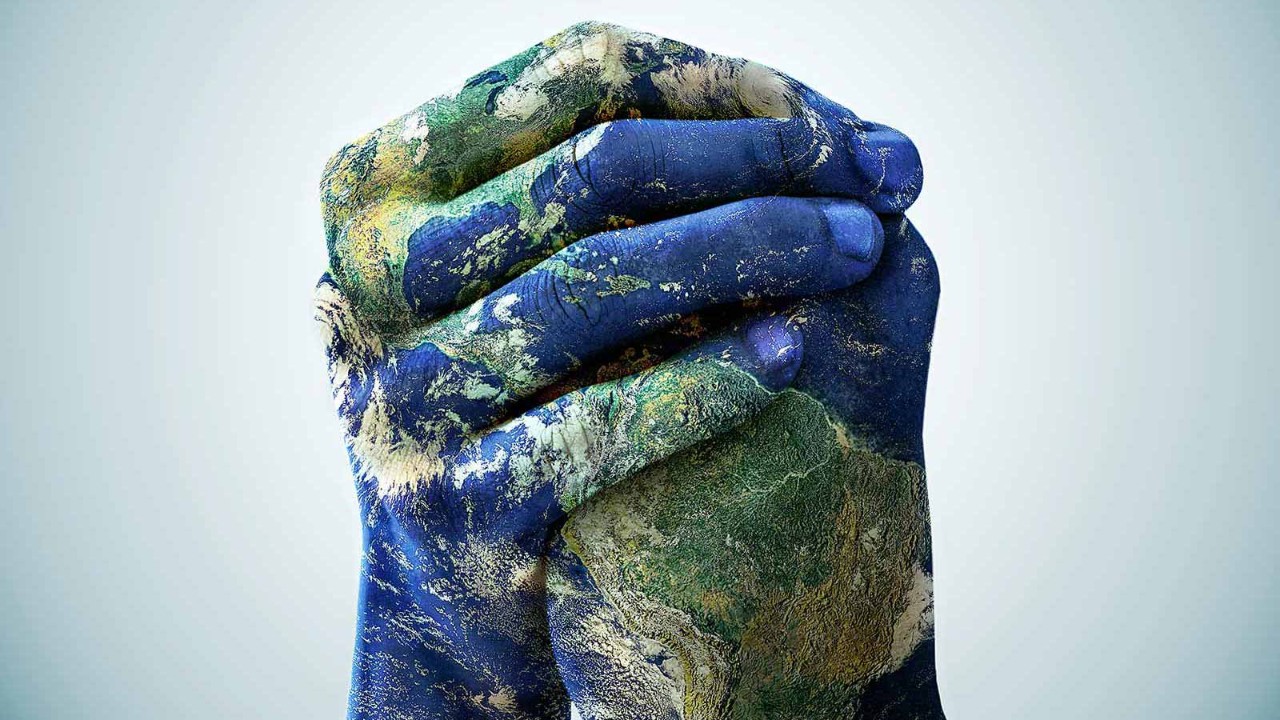 We often talk in ACCA about how we are a global organisation, and about accountancy as a global profession. I'm not sure we always realise just how true those statements are, or if we grasp their full power and importance.
It's certainly been made clearer than ever to me in my first month as president as I've attended a string of events all around the world – remotely, I should add, rather than in person, for reasons we all know about.
We do so much good in the world, and we should shout about it more
I spoke at the African Congress of Accountants in Mozambique; with new members in Malta; at another ceremony for newly qualified members across the Netherlands, Germany, Belgium and Luxembourg, and another in mainland China; and at an event celebrating the work of an ACCA learning partner in Nigeria.
What struck me about all of those occasions, wherever they were in the world, was just how much our people are united by the same qualities, attitudes and enthusiasm.
Ethical professionals
Across the length and breadth of these three continents, whatever the language, I had a clear sense that ACCA members are motivated by the same desire: to serve as ethical professionals and to promote the public good in all that they do.
I really don't think that there are many, if any, organisations in the world that unite people around the same set of values so consistently or constructively as ACCA. It's a real cause for pride.
Fly the flag
On that point, one of my wishes for the coming year is that every member makes an extra-special effort to bang the drum for our profession and for ACCA. We do so much good in the world, and we should shout about it more.
For instance, I would love it if every member used their initials more – on email signatures, LinkedIn profiles, letterheads – you name it. I might not go as far as to use them on my Christmas cards this year, but everywhere else, the 'ACCA' or 'FCCA' suffix should always be there after your name, plain as day.
After all, it's a tough enough job earning the right to use those four magic letters that we might as well make the most of them.
I would like to take this chance to wish all of you a very happy Christmas or holiday break – and let's all look forward together to a prosperous, happy and healthy New Year at work and at home.
Fond farewell
Just as I was sending my column for this month, the desperately sad news reached me about the passing of my dear Council colleague, Joyce Evans.
Joyce contributed so much to the accountancy profession in Canada and to ACCA, which she served faithfully for many years, including as an ACCA Council member, since 2017.
Joyce was born in Hartlepool in the north-east of England but emigrated to Canada, where she qualified with Certified General Accountants, and added the ACCA designation when the organisations formed a partnership. In time, Joyce would play a major part in strengthening the bonds between the professions in Canada and the UK.
But the most worthwhile thing she ever did, she said, was to join six missions to Sri Lanka to help with reconstruction after the 2004 tsunami. She used her accountancy skills to help restore local government networks, working alongside Sri Lankans to re-build record-keeping capability and computer operations, which were disrupted by the disaster.
Joyce is a huge loss, and my love and thoughts go to her family and to her many friends throughout ACCA.