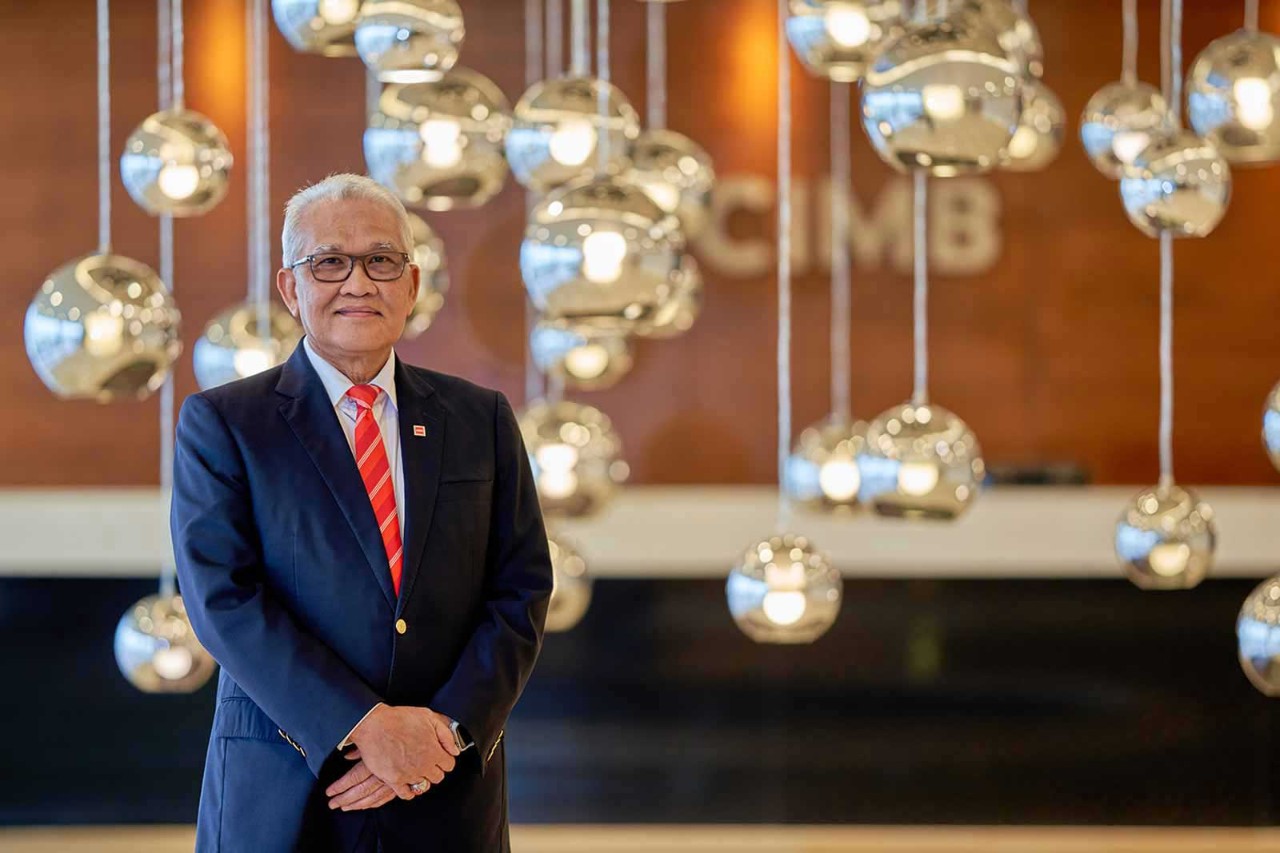 What does it take to play a purposeful part in the sustainability agenda? For CIMB, it requires nothing less than transforming into a regional sustainability leader within the next three years.
'It is our aspiration to become a visible shaper of sustainability practices in the ASEAN community, and we target to emerge in the top quartile of the Dow Jones Sustainability Index by 2024,' the banking group declares in its Sustainability Report 2020.
'Accountants have no excuse for saying they do not understand the basis of the sustainability agenda'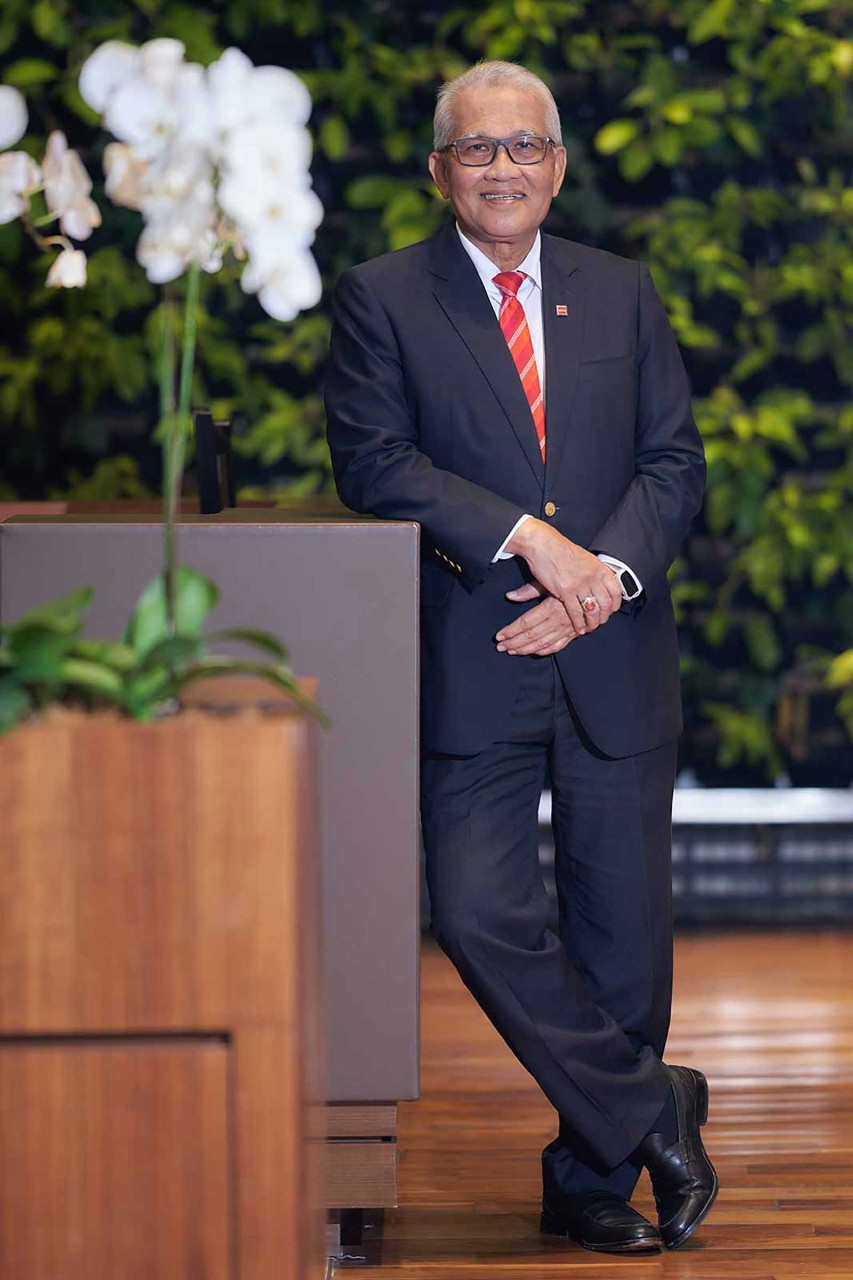 It is a journey that demands unwavering conviction, an open mind, a long-term view and an appetite for hard work.
Sensitive approach
As one of South-East Asia's biggest players in finance with more than 16 million customers, CIMB understands well that a one-size-fits-all answer rarely works for the region because of the economic, geographical, cultural and political differences.
'We are mindful of the diversity of the ASEAN countries,' says CIMB chairman Datuk Mohd Nasir Ahmad. 'Our overall sustainability framework is implemented consistently throughout the group but we will approach the peculiarities of every jurisdiction objectively and sensitively.'
Sustainable goals
This ambition to be an ASEAN sustainability leader is just one of several sustainability-linked goals that the banking group has set for itself.
In July 2019, CIMB introduced its group sustainable financing policy, paving the way for more specific measures and targets, including those relating to its products and services.
In December last year, the group announced its intention to phase out coal from its portfolio by 2040, making it the first banking group in South-East Asia to make such a commitment.
Increasing awareness
CIMB recently came up with a set of strengthened commitments in the areas of climate change, responsible banking and social impact. These were announced on 22 September, the eve of its three-day Cooler Earth sustainability summit.
'People who are passionate about sustainability and ESG issues are always eager to spread the message'
Leading as an Approved Employer
Strong emphasis on employee education and training is a big part of championing sustainability throughout an organisation. 'Having sustainability at the core of CIMB's DNA means it must be clear to all that we do what we say we will do,' says Datuk Mohd Nasir Ahmad, CIMB chairman.

This is why participation in the ACCA Approved Employer (AE) programme in Malaysia not only supplements the bank's ability to attract, retain and nurture accounting talent, but also complements its sustainability-linked initiatives.
Because the programme recognises employers' high standards of staff training and development, the AE status cements CIMB's reputation as an organisation that provides ample opportunities for professional growth.

Nasir says the involvement in the programme contributes to CIMB's human resource development. It also gives impetus for the group to continue investing in that area. 'ACCA students and graduates are more likely to be interested in joining AEs,' he says. 'The programme helps in getting the right people to join us.'
Held for the third time, the event exemplifies another facet of what the group is doing to advance the sustainability agenda – increasing awareness.
'The summit brings together industry experts, leaders, key stakeholders and global citizens to encourage greater discourse on sustainability and to promote a paradigm shift in the way we live and do business,' says Nasir.
The theme for Cooler Earth 2021 was Align, Act, Accelerate, and this was reflected in how the event was curated. The first day's programme was designed to align thought leadership and featured British environmentalist Jonathon Porritt as the keynote speaker.
The next day focused on accelerating sustainability capacity, with a line-up of masterclasses on topics such as sustainability readiness, energy use, supply chain management and the Science-Based Targets initiative, which guides the private sector on targets for cutting emissions.
Listen to youth
What was unique about this year's summit was that the final day had a sub-theme of its own – Youth Day: Voices of the Next Generation. This aimed to highlight the potential and capabilities of young people in driving the sustainability agenda.
Activities included panel discussions, masterclasses, a debate and a sharing session, and were put together by those in CIMB's two-year banking talent development programme for graduates.
'We know that young people are very concerned about sustainability and we decided to dedicate a day of the summit on matters especially relevant to them,' says Nasir.
Knowledge partners
Recognising that the sustainability agenda is broad and complex, and moves faster via collaboration, CIMB worked with several knowledge partners, including ACCA, to organise the Cooler Earth summit.
'Having knowledge partners not only promotes a more holistic perspective through the sharing of knowledge, skill and resources, but also allows for more inclusivity through the diverse network that each organisation is able to tap into,' Nasir explains.
'I've noticed that people who are passionate about sustainability and ESG [environmental, social and governance] issues are always eager to spread the message. We approach people like these who have a proven track record because they can add value to what we do.'
Expert voices
As well as the flagship summit, CIMB is implementing many other forms of stakeholder engagement and advocacy to raise awareness and mobilise support for meaningful action towards sustainable development. For example, it invites sustainability experts to highlight emerging risks for the financial services sector as well as other industries relevant to stakeholders such as clients and suppliers.
The group also participates in forums, conferences and webinars to share its sustainable finance journey and discuss related issues.
'Having knowledge partners not only promotes a more holistic perspective but also allows for more inclusivity'
Accountants' role

In order for a business to effectively drive the sustainability agenda, Nasir believes that its leadership must first understand the importance of sustainability so they can then motivate the team to make that a priority in achieving business objectives.
The CIMB chairman, who is an ACCA Council member and a former president of the Malaysian Institute of Accountants, says accountants are well placed to contribute to the pursuit of sustainability. They know that resources are limited, if not depleting, which therefore influences how funds can be used to generate business that will last.
Importantly, he believes that a big part of an accountant's training revolves around ethics. This ties in with the fundamental sustainability principle of doing no harm and doing good. 'Accountants have no excuse for saying they do not understand the basis of the sustainability agenda,' he says.