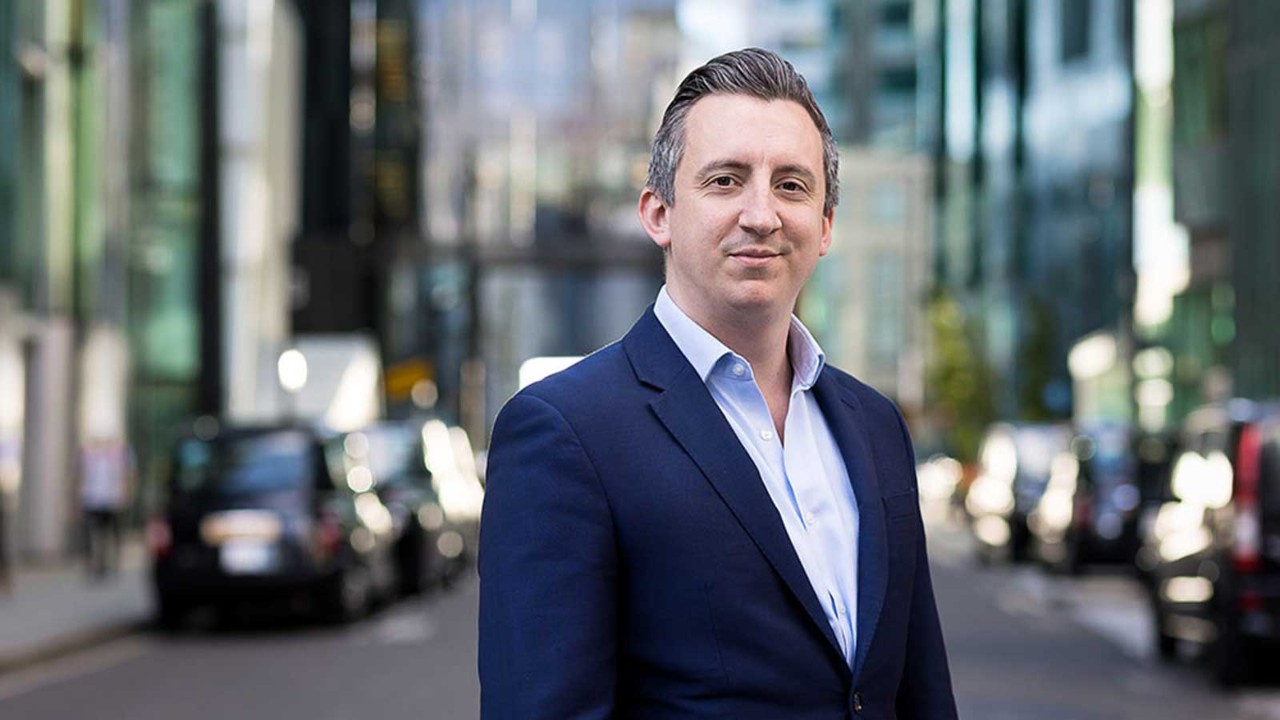 Given his love of maths (he has a degree in the subject), Alexander Ashby FCCA once considered becoming an actuary. He was also interviewed by MI5, although he never got any further than that towards a role with the UK's counter-intelligence experts. But having settled into the treasury arena, his career is proving more fulfilling than he could have imagined.
'Treasury fits me perfectly,' he says. 'I love that I can do things that are intensely strategic. I am leading on hundreds of millions of pounds of decade-plus commitments. Then in treasury we also work on the minutiae of day-to-day payments and cashflow forecasting. We really understand the business.
'I also spend a lot of my time on stakeholder management – talking to the big energy companies and developers in the UK and the 14 banks – trying to innovate. For me, the variety is fantastic.'
Even before COP26 set out net zero targets for business, Tesco had set a 2050 scope 3 net zero target
Business partner
It was a restructuring of Tesco's treasury team that led in November 2019 to Ashby taking on his current position as head of markets in group treasury.
'This involves being a business partner for all the regional CFOs around Tesco,' he explains. The supermarket is active in many locations, including Ireland and across continental Europe. Ashby also supports some of Tesco's group businesses such as Tesco Mobile and its data business Dunnhumby. His work includes representing treasury at board level.
'It's almost being the treasurer for all the different business units around Tesco – being their first point of contact, helping with their cash forecasting and cash liquidity, understanding what drives them and what needs they could have,' he explains. Ashby is supported by three UK treasury managers, a shared service centre in India, and local team members in Tesco's business units.
'Suppliers can get a 20% lower cost of funding [than the headline rate] if they can demonstrate a truly leading climate role'
CV
2019
Head of markets, group treasury, Tesco
2014
Head of risk, group treasury, Tesco
2009
Senior treasury analyst, Gazprom Marketing & Trading
Sustainable approach
Alongside his core role, Ashby has been leading a Tesco project that went live in October 2021 – the first UK sustainability-linked supply chain finance offering. The supermarket was already giving its suppliers the opportunity to use Tesco-approved invoices to gain preferential finance rates from banks with which it has relationships, but Ashby added a sustainability angle.
Under the new optional scheme, suppliers are assessed on their environmental performance annually through a questionnaire. 'We grade them and there is a pricing table based on how they are graded – gold, silver or bronze,' Ashby says. 'They can get a 20% lower cost of funding [than the headline rate] if they can demonstrate a truly leading climate role – and a number of suppliers have, which is fantastic.
'I am now looking at the next phase, which is to roll this out into Europe and Asia. And we want to broaden it, so it's not just environment based.'
Ashby also wants to introduce social and governance angles, and to work with banks to promote this type of sustainability-linked finance more widely.
Looking ahead, environmental issues will continue to feature on Ashby's agenda. Even before the COP26 climate conference set out net zero targets for business, Tesco had set a 2050 scope 3 net zero target – which covers emissions across its supply chain – and Ashby will be involved in aspects (details to be finalised) of achieving this goal.
'It is looking at how we really help our supply chain achieve net zero, which is no mean feat,' he says. 'We are talking anything from farmers to food start-ups to factories.'
Protecting partners
Last year, Ashby was busy working with colleagues to help Tesco's suppliers through the Covid-19 crisis.
'I was managing the liquidity part along with finance,' Ashby says. 'We did all manner of initiatives to help keep our supply chain afloat, including agreeing exceptional support for our supply base.'
Working with the procurement team, Ashby also helped to set up a new invoice-based supplier finance facility focused on suppliers of the goods and services Tesco doesn't sell but needs for its own operations, ranging from cleaning products to security staff.
'We set up the new supplier finance facility in about two to three months, which must be some kind of record,' he says. 'Some of these companies were hit quite hard, so the facility was well received.'
'Our 2020 target was to have 17% of Tesco's energy generated through renewable and we smashed that – ending up with about 22%'
Tesco in numbers
£53.4bn
Group sales for the 52 weeks to 21 February 2021
£3.64bn
Retail operating cashflow
1%
Percentage of UK energy demand attributable to Tesco
1.54m global tonnes of C02
Total net emissions for 2020/21
>90%
Percentage of Tesco's total emissions generated from its products and supply chain
Energetic entry
Ashby thrives on the breadth of work that his treasury career enables – a lucky outcome resulting from his interest in energy markets. This led him to apply for a post-graduation, post-travel job with Gazprom Marketing & Trading, an arm of the giant energy company. The business's treasurer wanted someone with maths ability and recruited Ashby in 2009 as a treasury analyst.
'I lucked my way into treasury and I loved it,' Ashby says. He undertook varied roles from payments to trading and investing, before focusing more on cash management, liquidity and cash forecasting, to ensure that the business's funding needs were met.
'I also branched off into liquidity risk management,' Ashby says. 'I set up a small risk team and we implemented a cashflow-at-risk model. This enabled the completion of "rainy-day calculations" to establish how much committed finance needed to be arranged to cover exposed trading positions in the event, for example, of another 2008 financial crash.
While at Gazprom, Ashby's boss encouraged him to consider studying for the ACCA Qualification because of its broad content and strategic elements.
'It was a great foundation,' Ashby says. 'It's helped me in working with boards and understanding other people's perspectives.'
Treasury transformation
In 2014, Ashby's combination of treasury and risk experience attracted the attention of Tesco, and he was initially recruited by the supermarket chain to become its head of risk in group treasury. He was tasked with reorganising and consolidating the existing disparate treasury risk activities, and bringing them up to best practice.
He also led Tesco's treasury transformation programme, which included implementing a new operating model and treasury management system. The transformation improved treasury's ability to understand and manage the 'hidden' foreign exchange and commodity risks in its supply chain.
'A wine supplier in the UK will invoice in sterling but be buying wine from almost everywhere but the UK,' Ashby explains. 'So you end up with this hidden risk. One of our aspirations was to get a better understanding of the underlying risks and bring them to Tesco – to try to centralise the decision process around how to manage those risks in partnership with our suppliers.'
Hedging profiles for managing foreign exchange risks, for example, could then be agreed with suppliers. 'We want to defend our competitive value proposition for customers,' he says.
Leading on renewables
While the head of risk, Ashby led a number of disposals of international businesses for the treasury team. He also joined a Tesco working group on setting climate targets, which led to him becoming involved in renewable energy sourcing.
'I took accountability for off-site power purchase agreements – contracting with third parties to build wind or solar farms,' he says. 'In 2018, we did the UK's largest RFP [request for proposal] for renewable energy from a corporate perspective.'
This has led to the building of five new wind farms and four new solar farms, with some already completed. 'Our 2020 target was to have 17% of Tesco's energy generated through renewable and we smashed that – ending up with about 22%,' Ashby says. 'We now have the largest unsubsidised renewable portfolio in the UK.'