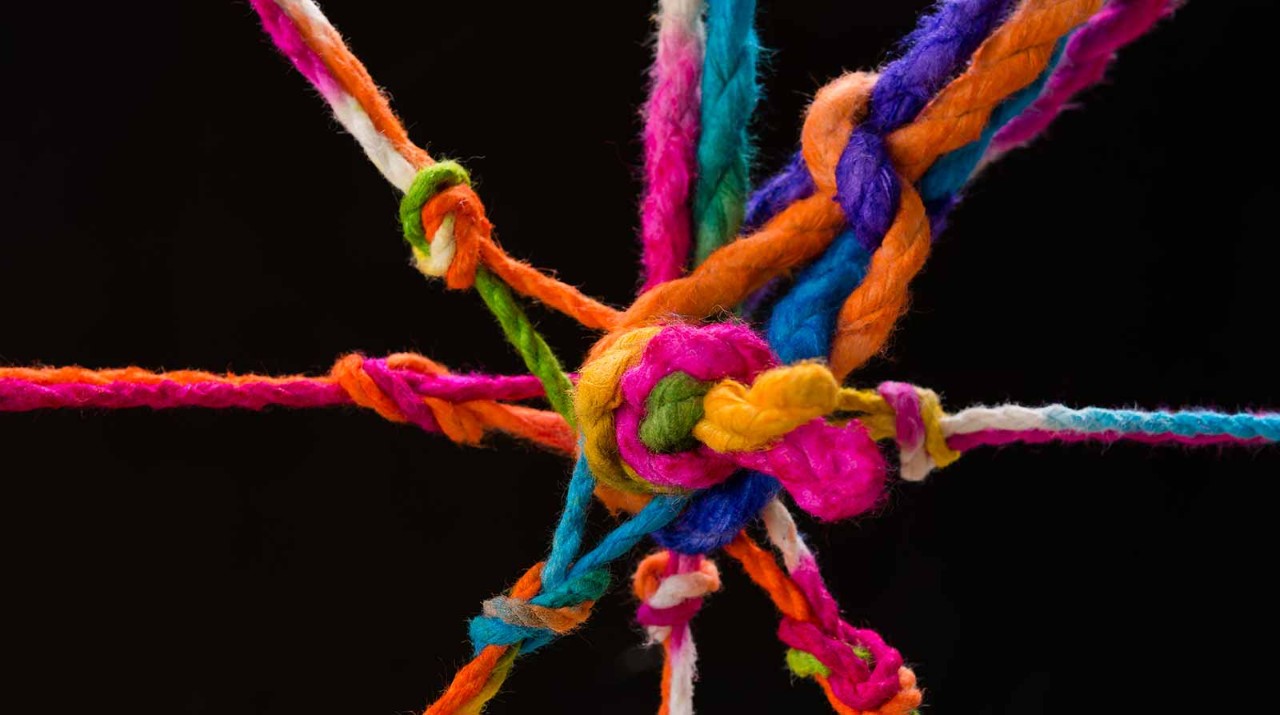 The Covid-19 pandemic has resulted in turmoil and uncertainty around the world. Organisational leaders struggle to adjust to this 'new abnormal' – with severely disrupted operations, changes to how and where work gets done, and an ever-increasing duty of care to ensure the health and safety of employees and customers.
You can be forgiven for thinking that, given the intensity of pressure that businesses and society at large are under, the growing focus on the social and strategic importance of diversity and inclusion (D&I) would now be shifted well down or even off the agenda entirely.
In fact, there are growing calls for a continued focus on the need to embrace diversity in all its forms and the benefits of supporting an inclusive culture.
Doing business in today's world is tough. Firms still face the same challenge in attracting, retaining and developing talent. Research published last October from Hays Ireland noted that 53% of Irish employees would like to see their employer have a voice on prominent D&I issues, with 71% stating that an organisation's D&I policies were important to them when considering a role.
Gabriel Makhlouf, the governor of the Central Bank of Ireland, also remains a significant supporter of D&I and believes 'that advancing diversity and fostering inclusion matters now more than ever'.
Changing practices
Nonetheless, Covid-19 has created dramatic shifts in how we live and work. Out of necessity, new ways of working very quickly emerged for the vast majority of employees in Ireland, heralded by many as a positive development for those who had previously struggled to be included, valued and accommodated appropriately.
This included the greater flexibility afforded to working parents and/or those with disabilities by being able to work from home, and the full-armed embrace of technology which connected and supported everyone in a new virtual team spirit.
The shift to remote working may not have been the radical push towards progressive inclusion that some so optimistically thought
The rapid rise of remote working was championed as a particular benefit to several groups including working mothers, often saddled with the lion's share of caring and domestic responsibilities; home workers who had been previously undervalued as not a 'proper' team member; people with disabilities, no longer hindered by inaccessible transport or poor office modifications; and those who struggled in the office environment due to their own personality traits, personal beliefs or customs.
Challenges amplified
But the honeymoon period is long over. The shift to remote working, elimination of the work commute and permanence of your home as your workplace may not have been the radical push towards progressive inclusion and equal representation that some so optimistically thought.
Recent US research by McKinsey supports the need for urgency around D&I, highlighting that pre-existing inequalities have been amplified by the presence of Covid-19. It points out that diverse groups – women, LGBTQ+ employees and people of colour within the scope of their review – have had to face the toughest challenges.
Despite the explicit need for employers to reach out to all their employees in these challenging times, only one in six felt more supported now than in pre-Covid-19 times.
That experience has been replicated elsewhere around the world, with these groups (and others) greatly impacted by mental health challenges and with employee wellbeing concerns now at the fore because of isolation, loneliness, increased screen time and the strain of constant 'e-presence'.
Meanwhile, anecdotal evidence suggests that our society may have taken steps back with reports of women doing most of the home-schooling and domestic chores, all whilst attempting to succeed in a busy corporate role based at the new co-working space previously known as the kitchen table.
And those who struggled in the office environment continue to face battles in the new virtual space. Our initial energy to 'Zoom in' with each other has now left us all 'Zoomed out'. Many employers still do not offer the accessible technology required and non-urban located employees in particular continue to face inadequate levels of broadband to handle mass video conferencing platforms. The pressure of online home schooling exacerbates the situation.
Better future
Countries are starting to respond to the issues raised. In Ireland, for example, the government's new remote working strategy offers infrastructure and policy support (including the right to both request home working and to disconnect) that will go a long way to solving some of the practical and technological barriers.
In future, we need to look beyond the traditional two-dimensional focus on where and when you work and expand to consider how work is defined, performed, measured and evaluated. The concept of work/life balance seems outdated and we should all consider how our work and personal lives interact, integrate and support each other into a more human approach.
We need to recognise the challenge that Covid-19 has placed on all of us and to give each other a break whenever and however we can. Be inclusive, be kind, be understanding and be supportive. This is key to our current survival and future success. D&I is set to remain on the agenda for some time to come.