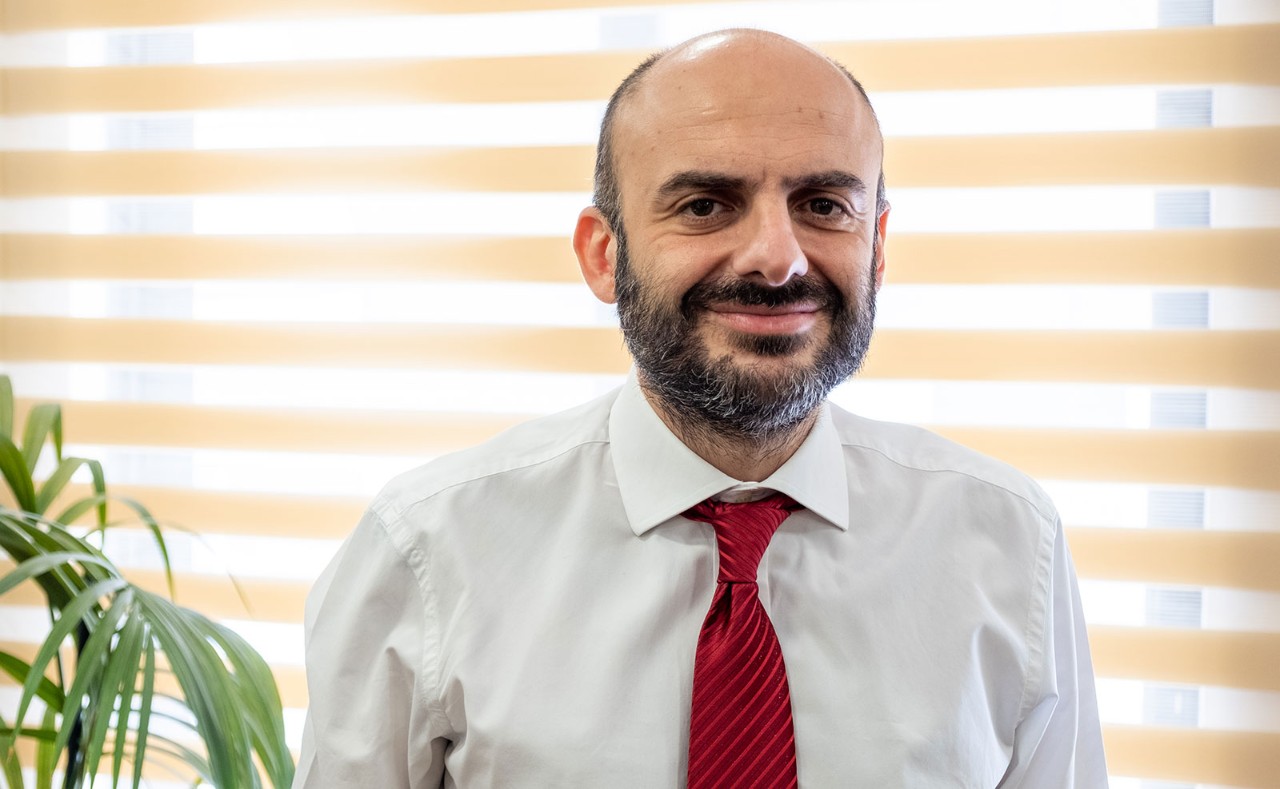 When Panagiotis Alamanos FCCA, managing partner of Crowe Greece, decided to embark on a career in auditing, the profession's attraction was clear. 'I liked the idea of the lifestyle in the sense of not being in one office all the time,' he says.
'Going to different clients, getting to know different industries and getting to know different people: those aspects of the profession appealed to me.'
More than a decade-and-a-half later, Alamanos still very much enjoys his chosen profession where he gets to 'learn new things every day'. He is also focused on helping his firm's clients to withstand Covid-19.
Second economic shock
The pandemic has been a devastating blow to Greece's tourism industry, which accounts for 18% of the country's GDP. It is also the second big economic shock to hit Greece in little over a decade, coming relatively soon after a government debt crisis that was triggered by the global financial crisis of 2008-09.
'The whole hotel, travel and leisure industry is impacted by Covid,' Alamanos explains. 'And because of the influence of tourism on the Greek economy, it ends up affecting more clients than you might think.'
'Whatever the difficulties, we will try to deal with them as an organisation and not let anyone feel they're alone in this'
Empowering auditors
While supporting the firm's clients, Alamanos also has responsibility for steering his own business through the crisis. This involves keeping a watchful eye on cashflow and empowering the firm's auditors by giving them the essential tools they need to perform their daily work.
Currently, Crowe Greece's auditors work from home for most of the time, only visiting client sites for short periods when it's deemed absolutely necessary. Alamanos acknowledges that 'morale is tested when people have to spend months at home, and you have the uncertainty of what's going on with the country and the economy'.
He maintains engagement by reminding the workforce that 'we're all in this together and whatever the difficulties, we will try to deal with them as an organisation and not let anyone feel they're alone in this'.
International outlook
Today Alamanos is based in Athens, but he is international in his professional outlook. Aged 18, he moved to London to study for a BSc in management science at the London School of Economics, staying in the city to study for an MSc in shipping, trade and finance at Cass Business School.
Later, after qualifying with the Institute of Certified Public Accountants of Greece (SOEL), he sat the ACCA Qualification as well, because of its international recognition.
'ACCA is very prestigious and people realise the effort you need to become a member,' he says. 'Also, the Greek qualification was very audit-oriented whereas the ACCA Qualification is stronger from a financial perspective. So, I thought it would complement what I had done with SOEL.'
Basics
650
Approximate number of Crowe Greece employees
8
Offices
4,000+
Clients across the public and private sectors
€33m
Turnover in 2019
1993
Year founded
The firm is helping its clients to deal with issues as they arise, as well as supporting them in navigating government assistance programmes. Sometimes its role is simply to provide a sympathetic listening ear.
'It's important for the client to know that they have someone to call and discuss their problems with, even if there's no obvious way to help them,' says Alamanos. 'Sometimes it's just good to talk in these very difficult times.'
Through his association with SOEL and ACCA, Alamanos has encouraged cooperation between the two professional bodies – to the benefit of both. This has enabled SOEL to learn from ACCA, particularly with regard to its curriculum and exams. At the same time, ACCA is delivering on its goal of cooperating with national institutes around the world and now offers a joint examination scheme with SOEL.
Alamanos is currently president of the Federation of Mediterranean Accountants (FCM) – his second major pro bono role. He previously served as the secretary general of the Economic Chamber of Greece, a body for professionals with an economics-related university education.
FCM brings together accountants and auditors from across the major Mediterranean countries. This is important, because while these countries may be close geographically, they have very different historical and national traditions, which has led their audit and accounting professions to evolve in different ways.
'It's a forum in which we can discuss ways to help each other in developing the profession,' he explains.
Digital future
Looking ahead, Alamanos expects some important developments to shape the profession. Firstly, he believes that automation will replace much of the manual work that auditors currently do.
'I see us moving up the value chain and doing more judgmental work –  looking at the numbers and then drawing conclusions,' he notes. 'That will be complemented with AI software and tools.'
He also believes that there will be greater demand for real-time auditing and for auditors to provide an opinion on whether companies' operations are sustainable.
'We're a big firm, but we manage to operate with the flexibility that a small to medium-sized enterprise needs'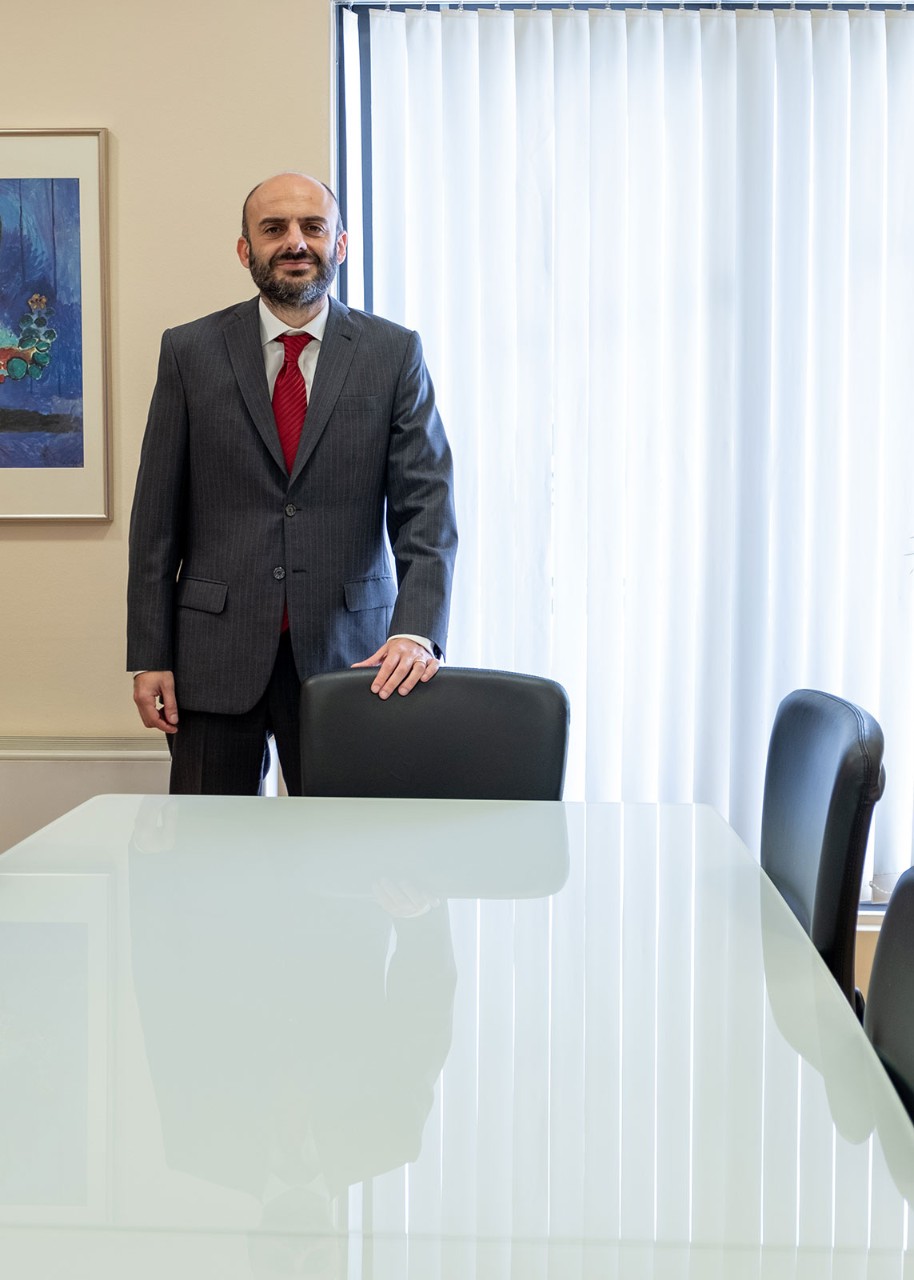 In his own role, his future priorities include the recruitment and retention of high-calibre staff. He says: 'We were fortunate in that during the financial crisis, our industry was an appealing destination for young recruits,' he says. 'But I think that over the next few years, as the economy grows, we are going to compete with other sectors for those young and bright individuals we would want to become part of our firm.'
Major player
Crowe Greece is part of the Crowe Global network of independent accounting and consulting firms, which has more than 750 offices in 130 countries across the world. It also happens to be the second-largest audit and accountancy firm in Greece after PwC. Its clients are mostly SMEs across a range of industries, including tourism, with revenues of between €5m and €50m.
So how has it managed to bag second place in the Greek market, above the likes of Deloitte, EY and KPMG?
'It has to do with the fact that we've managed to remain dominant in the SME part of the economy, which is very important in Greece,' Alamanos explains. 'And we've managed to convince our clients and prospective clients in this segment of the economy that we're good value for their money and we can give them personalised attention and service, which is not necessarily the case in more hierarchical organisations.
'We're a big firm, but we manage to operate with the flexibility that a small to medium-sized enterprise needs.'
Undoubtedly the Greek economy – like economies throughout the world – faces some major challenges. But Alamanos believes that the Greek businesses that survived the global financial crisis have developed an 'extraordinary resilience' that will also enable them to survive Covid: 'That battering in the past has created a resilience that makes me hopeful about the future.'
CV
2020
President, Federation of Mediterranean Accountants
2017
Managing partner, Crowe Greece
2014
Secretary general, Economic Chamber of Greece
2011
Member, International Affairs Committee, Institute of Certified Public Accountants of Greece
2004
Auditor, Crowe Greece; made partner in 2010 and became a board member in 2014
2002
Military service, Greece
2001
MSc, shipping, trade and finance, Cass Business School, London
1998
BSc, management science, London School of Economics