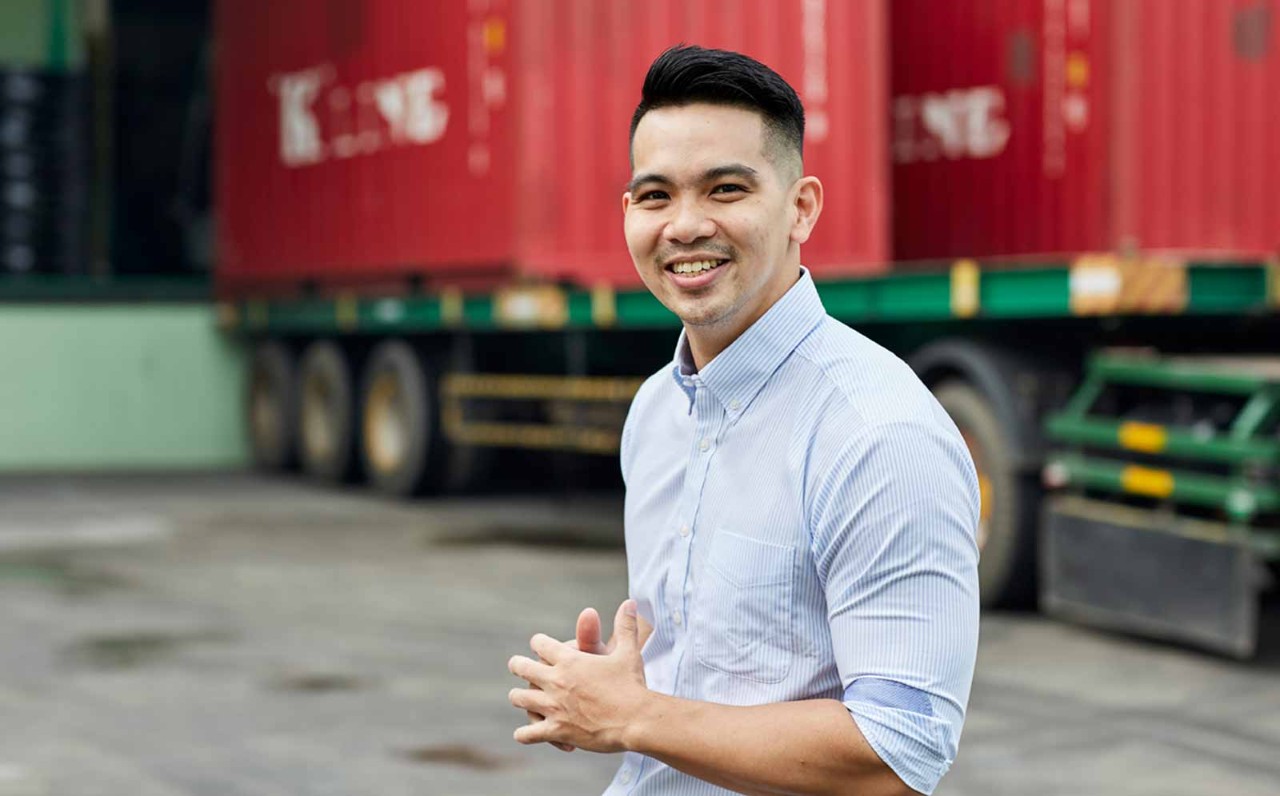 Growing up in a family of entrepreneurs, it was perhaps a given that Marcellino Indrawan would start a business of his own. Today, with two start-ups under his belt, his path to entrepreneurship began with a strong foundation in accounting and finance.
'Both my parents have their own businesses, and even my extended family have this entrepreneurial drive,' says Marcellino, who is the managing director at DRB Food Solutions (DRB) in Jakarta, Indonesia.
'From very early on I saw how essential it was to know how to do a little bit of everything, but I also recognised that a deep expertise in numbers could determine the health and future of a business,' he says.
Full-circle moment
Having spent more than a decade in the corporate sector – he spent the first eight years of his corporate career in Shanghai, working for organisations including Accenture, chemical company Dow and Hewlett-Packard – a full-circle moment for Marcellino arrived when he joined the Jakarta-based company in September 2019.  His aunt had founded DRB back in 1998 with his mother, although the latter had already divested her stake in the company prior to Marcellino's entry.
Describing the circumstances that led to his joining the family business, Marcellino says that he was interviewed by a few companies and start-ups in Jakarta. 'It just so happened that I also went for an interview at DRB; they knew who I was, and we kept it very professional,' he says.
'It had been years since I visited the company, and I saw the opportunity of introducing new systems and approaches to grow the business. If I could bring in what I learnt from my corporate experience, then we could expand to something even bigger.'
As managing director, Marcellino's role is focused on operational efficiency, effective costing and improving the value chain.  He works alongside his aunt who serves as founder and chairwoman, along with several other family members who also hold key positions.
'If I could bring in what I learnt from my corporate experience, then we could expand to something even bigger'
CV
2019
Managing director at DRB Food Solutions, Jakarta, Indonesia
2017
Founder, Saharii, Jakarta, Indonesia
2013
Founder and business strategist, BHUMI Hostel, Yogyakarta
2013
Strategic resource utilisation lead, Hewlett Packard Enterprise, Shanghai, China
2009
Time-tracking champion, moving to business operation – enterprise serving management, HP, Shanghai
2008
Procurement specialist, Dow, Shanghai
2006
Business analyst, Accenture, Shanghai
'When I joined DRB, the business process was in need of optimisation in terms of cost control and continuous improvement reviews. My goal was to bring in what was good in corporate such as the structure and value chain optimisation.'
Working with each team, Marcellino began by evaluating what was most important for the business to succeed.
'We reviewed everything, from purchasing and supplier relationship to import and logistics,' he says. 'We looked at how to manage costs effectively, reduce demurrage at the port, the number of people in operations and their value contribution to customers. In marketing, we set up a customer database so that we knew how to engage with every customer and ensure good relationships.'
Prove your theory
Marcellino, who is an accounting and finance graduate from the University of Hertfordshire in the UK, concedes that the process has been challenging, with some resistance initially. 'Trying to implement change in a family business takes time; there's a lot of back and forth and compromises, he says. 'You have to prove your theory before being able to implement it.
'You have to prove the success of each initiative or project because once everyone believes in you, then you can go on full speed together.'
Ready for the pandemic
The changes that Marcellino had introduced began to bear fruit in 2020 – just as businesses globally were reeling from the impact of the Covid-19 global pandemic.
'We had started doing a complete review of costs months before, with an aim to reduce where we could. When the pandemic hit and everyone started slashing costs, we too had to go into survival mode and follow suit,' he says, adding that the company was able to reduce prices without getting into the red because of cost analysis efforts already under way.
'We knew how low we could go,' he recalls. 'We also knew how to make stock rotation healthy while still covering costs and operation expenses because we had put in the work for forecasting.
'In the food industry there aren't seasonal variances that we could predict so we implemented a standard warning system; should anything happen we'd always have enough buffer stock but also not too much that we'd have to slash prices to sell products.
The company's strength in cost analysis and forecasting were essential in surviving the pandemic. Nonetheless, Marcellino acknowledges that the food industry is more resilient than most. Supported by a better understanding of their prices, DRB's sales have been on the uptrend, having risen 20% compared to pre-pandemic levels.
When he joined DRB, he also brought his understanding of the benefits of technology and digitalisation, specifically cloud computing. Just before the pandemic, the company had finished implementing a digital emergency response strategy.
'Our people are able to work remotely because we've created a space that's digital, and that's really worked for business continuity,' he says, describing the initial preparation as a blessing in disguise.
Entrepreneurial spirit
On top of his day job, Marcellino also juggles two start-ups, which he founded soon after his return to Indonesia: Bhumi Hostel and Saharii.
Established in 2013, Bhumi Hostel is one of the first to introduce eco-sustainable living through its human-centred interior design and activities offered to adventurers. Consistently one of the top three rated hostels in Yogyakarta, during the pandemic the hostel is currently undergoing a renovation and reinvention of both its physical environment as well as its overall hospitality experience.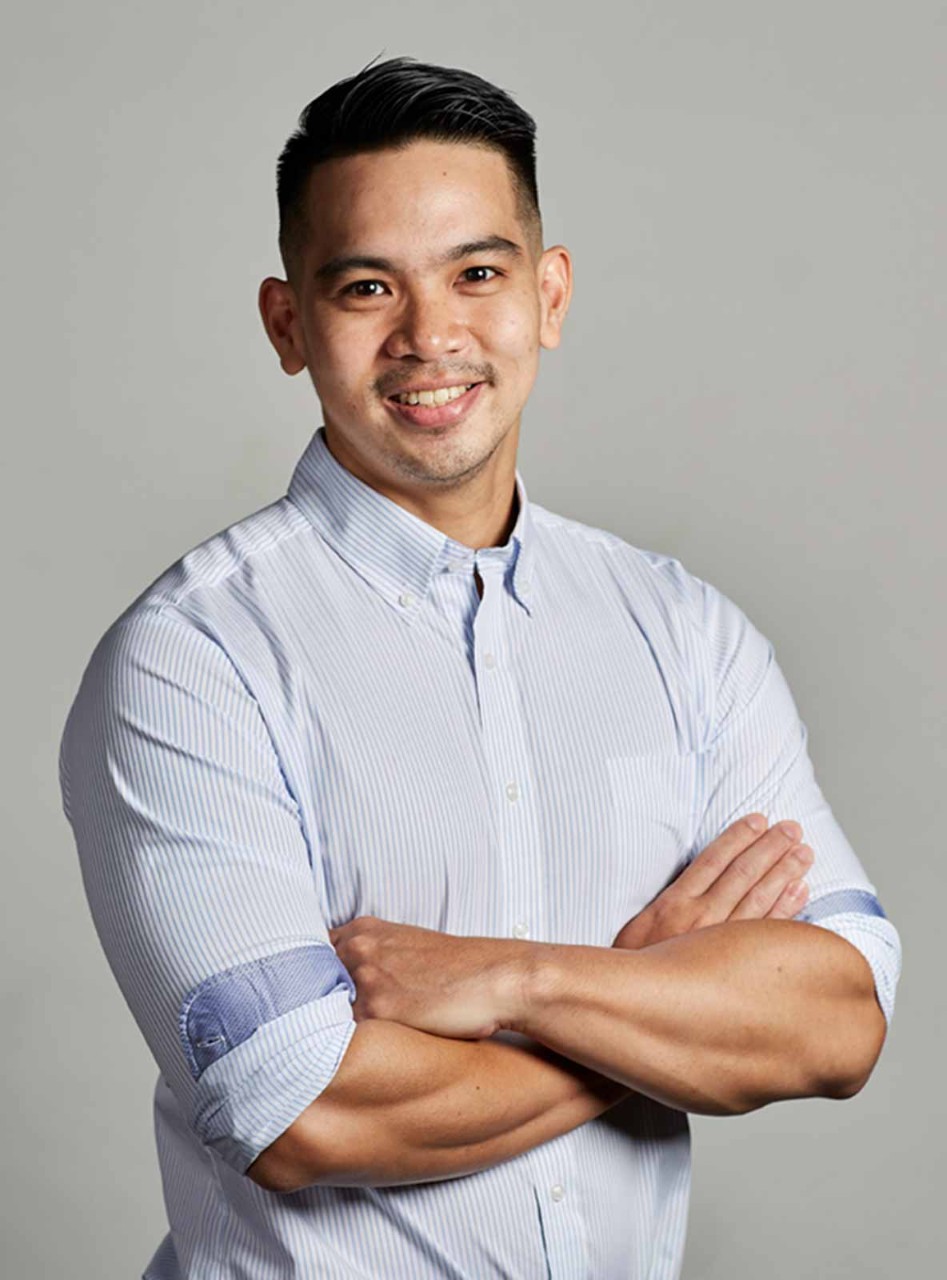 DRB Food Solutions
Founded in 1998, Damai Rukun Bersama (DRB) distributes ingredients such as creamers and biscuit powders across Indonesia's largest food companies. Over the past two decades it has established itself as a leading supplier for egg powder to the Indonesian biscuit industry. The business has expanded from three employees to more than 60 and two warehouse facilities.

Saharii, meanwhile, was created in 2017 and was born out of Marcellino's passion for preserving Indonesia's rich textile heritage. From handwoven cloth to natural dyeing techniques, the entire process is meticulously overseen to ensure the authenticity of the final product.
'I collect handwoven fabrics from all over the world. Living in Yogyakarta, which is the centre of hand-drawn batik using wax and dye, we wanted to make fashion that's sustainable, limited and handcrafted,' he says, adding that the brand empowers local artisans to continue their craftsmanship.
His corporate experience has, he says, been valuable in his entrepreneurial journey. 'To set up a business you really need a strong plan, a good budget and the right structure,' he says, adding that infusing these into a new business gives one the agility to respond to changes. 'You have that foundation, and at the same time the flexibility to adapt quickly to meet business needs.'
As an ACCA member, Marcellino says the globally recognised certification has been a plus to his career. 'It's given me the confidence to advise the business and work through solutions with my team,' he says. 'Completing the qualification also helped to boost my confidence knowing that I belong to a great network and community.'
The next step
Marcellino firmly believes that, as an entrepreneur, one always tries to predict what's going to happen in the next five to 10 years. 'You're always on the lookout for opportunities, and we're doing the same at DRB,' he says.
'We're always looking at what's new in the food business, what's new in the R&D world and staying up to date with the latest innovations to see where the industry is headed.'
Several strategic investments are on the cards for DRB in 2021 and beyond. 'We see that the market will be bouncing back in 2022 or 2023 so we have to prepare for that,' he says.
'There are many uncertainties at the moment but when it's grey there are also a lot of opportunities.'
On the drawing board are plans for DRB to partner with smaller businesses. 'Our business now is very much B2B but following the pandemic we're seeing investments in start-ups and smaller food manufacturers entering the scene, so we want to accommodate these changes,' he says.
'The government is investing in many new cities, so that's also been an interesting aspect to explore for us moving forward.
An avid surfer, Marcellino is quick to compare his hobby to his business strategy. 'It's going to be exciting entering new territories and business opportunities, but we see this as a great time to invest and prepare for the future. And if we plan well, then we can ride the wave when it goes up.'