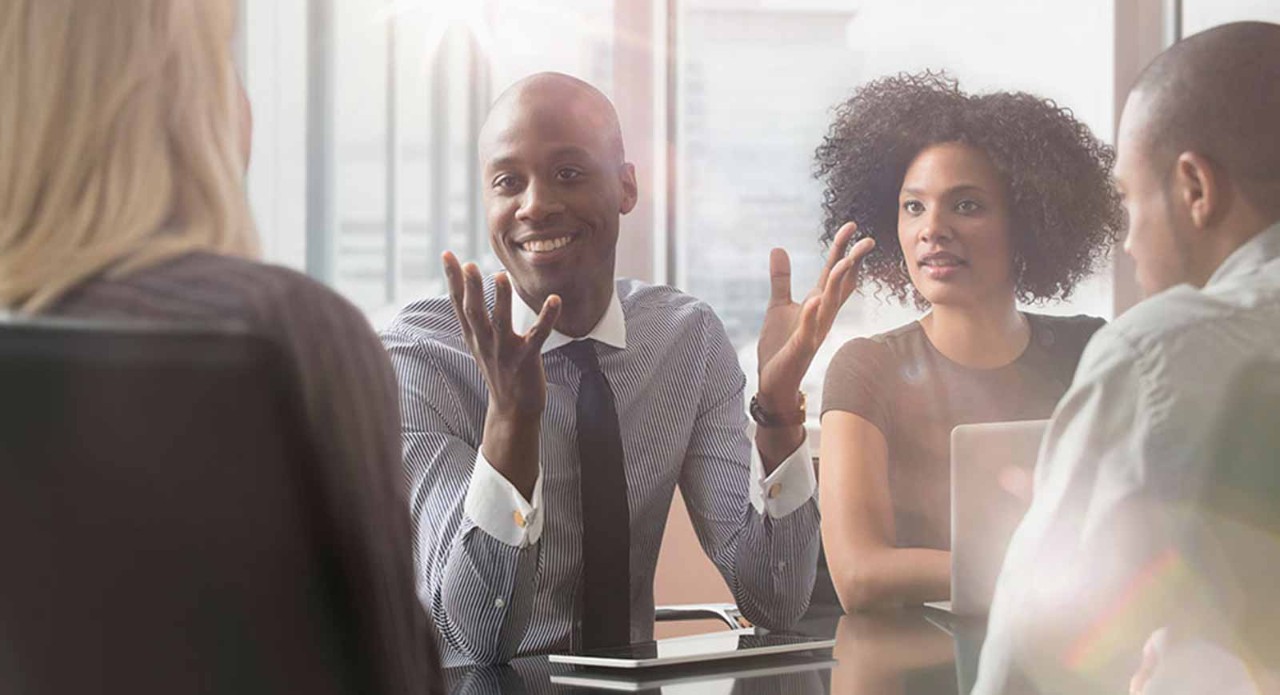 The Black Lives Matter movement may have been sparked by the distinct social and political realities of the US, but it has catapulted the topic of racial inequality to the fore in many other countries.
For those demanding change, a key message has been that lip service to progress is no longer enough, with hard and urgent questions being asked about institutional discrimination across the entire spectrum of society, including the business community.
Finance may be an industry where diversity and inclusion (D&I) initiatives have been mainstream for years, but research suggest that while progress has been notable in areas such as gender balance and inclusion for the LGBTQ+ community, the hard data around ethnic diversity can only give cause for concern.
Michael Barrington-Hibbert, founder of the executive search and advisory firm Barrington Hibbert Associates, points to a 2018 survey that found, out of an estimated 3,000 fund managers in the UK, that only 12 were black. The study, by the thinktank New Financial, also made clear that perceptions of an industry dominated by 'white, middle-class, straight men' were far from an outdated trope.
Such levels of underrepresentation would appear to be endemic across the corporate world. A 2019 study in the Harvard Business Review stated bluntly that black people 'are less likely than their white peers to be hired, developed, and promoted', while Business in the Community found that black people in the UK held just 1.5% of the 3.7 million leadership positions in the country's public and private sectors in 2019, virtually unchanged from 1.4% in 2014.
Enduring inertia
Barrington-Hibbert highlights the UK example – but one that has resonance in other parts of the world – of the enduring issue of inertia even when the state takes action. 'The UK government-backed Parker Review into boardroom ethnic diversity in 2016 set a target of having at least one member from an ethnic minority background on every FTSE 100 board by the end of 2021,' he notes.
'Little progress has been made since then. At the beginning of 2020, 37% of FTSE 100 companies surveyed still did not have any ethnic minority representation on their boards.'
'At the beginning of 2020, 37% of FTSE 100 companies surveyed still did not have any ethnic minority representation on their boards'
In response, last August , Barrington-Hibbert, along with Jonathan Sorrell, president of Capstone Investment Advisors, Dawid Konotey-Ahulu, co-founder of Redington and Mallowstreet, and Wol Kolade, managing partner of Livingbridge, came together to launch an initiative targeted at creating opportunities in the City for young black graduates.
Reflecting on his desire to get involved, Konotey-Ahulu said that 'in my career spanning more than two decades working in the City, I have rarely come across anyone who looks like me'.
Sorrell noted his intention was to 'encourage leading players in the investment management industry to come together to address the chronic underrepresentation of black talent in that sector'.
The response quickly surpassed expectations, with more than 200 investment management companies offering internships. As news of the initiative spread, it 'led to more sectors showing a desire to be involved and to attract a more diverse range of talent to their industries,' Sorrell says.
Break the circle
In October 2020, the concept took a major step forward with the launch of an ambitious five-year, UK-wide programme designed to encourage the broadest possible cross section of industry, including accountancy firms, to offer internships to young black graduates. It's an approach, Konotey-Ahulu says, that will help tackle the vicious circle that underrepresentation creates.
'A lack of black role models discourages young black people from considering some career options,' he says. 'The 10,000 Black Interns initiative aims to give people, who would not have otherwise thought about these industries or considered them to be accessible, an entry point.'
As of January 2021, some 500 firms across banking, tech, recruitment, construction, real estate and insurance in the UK have signed up, with the first intern placements expected in the summer of 2022.
Nationwide approach
In the accountancy world, participants include the Big Four, BDO UK, Grant Thornton, Mazars and ZEDRA, and while London and the City will be a natural focus for placements, a nationwide approach is being stressed. Sorrell explains that around a third of the positions will be in locations outside the UK capital and points, as an example, to 'four participating firms offering internships in Belfast, including Founders Keepers, EY, NatWest Group and Citibank'.
Deeper debate
Beyond participating companies, it will also be hoped that the programme will spark a deeper debate about recruitment policies generally. A study from the US Society for Human Resource Management  found that 49% of black HR professionals think race or ethnicity-based discrimination exists at their workplace, compared with just 13% of their white counterparts.
Industry support for 10,000 Black Interns has been matched by high-level political patronage. Former prime minister David Cameron is among its backers, describing the initiative as helping to 'build a more inclusive economy that works for everyone'.
While a strong beginning provides laudable reasons for optimism, Kolade voices a note of caution, too, observing that 'the programme does not pretend to address all the many issues underlying the underrepresentation of black talent.'
That said, he adds, the value of a 'life-changing experience in the workplace by broadening horizons and ambition' cannot be underestimated. 'By feeding the system from the bottom, we think we can make a really important contribution over time.'