Top tips
'Realise every unpleasant situation will eventually pass.'
'Have an inner peace and do not let external factors, such as people and circumstances, touch it.'
'Watch your circle; negativity is infectious, but positivity is more infectious.'
As the founder of Black Professionals Scotland (BPS), Enoch Adeyemi FCCA is aiming to empower Scotland-based black ethnic minority professionals to be the best they can within their chosen careers.
Initially focusing on Edinburgh, the network now extends across Scotland, and Adeyemi is hoping to grow the membership from its current 300 to more than 1,000 by the end of this year.
'I always wanted to do something so that others do not have to go through what I went through,' Adeyemi says about the decision to set up BPS in 2016. It was a move born out of a desire not to walk a career path alone. 'You need people like you to show you how to do things.'
He recalls how, when the Black Lives Matter movement was gathering momentum in 2020, BPS hosted an event on Zoom to allow people to talk openly about their feelings and how the debate could be moved forward.
'We had more than 200 people on that call, and it was interesting that around 40% were white,' he says. 'These were senior people who wanted to know how they could help.'
From Nigeria to the UK
Originally from Nigeria, Adeyemi came to the UK in 2003 to study accountancy at Liverpool University. He had planned to study accounting and computer science but later focused on accounting due to the toll the coding assignments were taking on him.
After graduating, he studied for an MSc in finance at Stirling University before moving to Edinburgh, where he joined Heineken UK as a financial analyst.
'Previous generations have stood up so that we can succeed, and now we have to do what we can for our own children'
CV
2020
Regulatory reporting consultant, Aldermore Bank
2018
Regulatory reporting consultant, Aberdeen Standard Investments
2017
Assistant vice president, IFRS 9 project, Barclays
2016
Regulatory reporting accountant, Sainsbury's Bank
2014
Statutory finance manager, Royal Bank of Scotland
2013
Assistant manager, financial reporting, Lloyds Banking Group
2010
Finance business partner, Kames Capital
2008
Financial accountant, Kames Capital
2007
Financial analyst, Heineken UK
From Heineken, Adeyemi moved to Kames Capital, an investment manager that is now part of Aegon Asset Management. But his journey to get there was not an easy one.
'I had no network; I was driving solo,' he recalls. 'It was the middle of the financial crisis and people were raising issues over my working visa. But I remained positive and applied for hundreds of positions; I just needed that one job and was so grateful to have been told about the graduate trainee position.'
While at Kames Capital, Adeyemi began studying for the ACCA Qualification, qualifying in 2011. He chose ACCA because of its global recognition, not least in Nigeria. He has maintained his connection and is currently a member of ACCA's Edinburgh panel.
After five years at Kames Capital, he moved to Lloyds Banking Group to work in the bank's financial reporting team. From there, he went on to RBS and then Sainsbury's Bank as a regulatory reporting accountant.
Pushing for change
Adeyemi moved into consultancy work, which offered more flexibility and the chance to broaden his experience. But it was also a reflection of how hard he found it to make progress within an organisation – a common story among other black professionals.
This is what drove him to create BPS. 'There can be little meritocracy where people are competing against others who are less qualified. I want to help create structures that ensure fairness and good career progression,' he explains.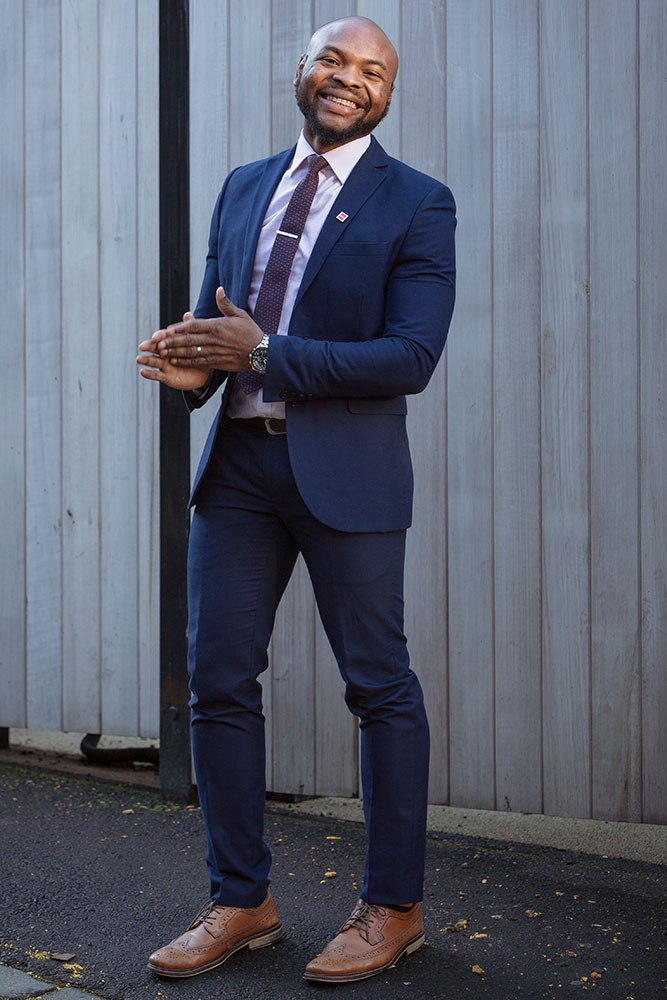 Adeyemi says that while growing up in a black-majority country meant that he had had little experience of racism, moving to the UK highlighted the very different experiences of Black British professionals and how these have shaped their mindset.
'Some people have always been in a minority, such as black people who were born and have grown up in the UK,' he says. 'People can have a different view if they have always faced discrimination, and understandably it can act as a mental block.
'But either way, it is not right. Previous generations have stood up so that we can succeed, and now we have to do what we can for our own children.'
Adeyemi's attitude towards dealing with racism has also changed. While he initially tried to laugh off racist behaviour, now he is committed to calling it out.
'It is not okay just to not be racist; we must be anti-racist,' he says. 'Don't ask: why is no one doing this? Rather, ask: why am I not doing this?'
Get on board
This month, Adeyemi will team up with Changing the Chemistry, also based in Scotland, to host an event looking at how company boards can make their membership more ethnically diverse.
'We have seen some movement and some changes, such as organisations reporting on ethnic pay gaps, which helps the conversation,' Adeyemi says, 'but the community needs to keep talking about it or the subject will just die away.'
'It is not okay just to not be racist; we must be anti-racist. Don't ask: why is no one doing this? Ask: why am I not doing this?'
The event will help attendees understand more about being on a board, what they can get from it and what they might be expected to contribute. It will also be of interest to current board members who would like to learn more about the importance of ethnic diversity.
Business organisations, Adeyemi believes, can make a real difference, and matters will improve, but the black community still needs to keep pushing for progress.
'We need active dialogue with senior management,' he says. 'Women refused to stop talking about gender equality, so we must do the same.'
Black Professionals Scotland
Black Professionals Scotland (BPS) aims to empower Scotland-based black ethnic minority professionals with skills and information to be the best they can within their chosen careers. The organisation also offers a support structure for school-leavers and university graduates looking to take their first step into the workplace, as well as supporting organisations in meeting their inclusion and diversity ambitions.
BPS currently has around 300 members who are mostly based in Edinburgh; this year the network is reaching out to other Scottish cities and aims to increase membership to at least 1,000 by the end of 2021. Partners include Standard Life Aberdeen and Accenture, and there are plans to build up the number of BPS partners to at least 10 by the end of the year.
The organisation has a leadership team of five professionals, including Joshua Adeyemi, a manager at Lloyds Banking Group; Tosin Ogunlesi, a 'scrum master' at Natwest Group; and Taofeek Giwa, an enterprise data analyst at Barclays. The three also set up VisitNigeriaNow with BPS co-founder Enoch Adeyemi.