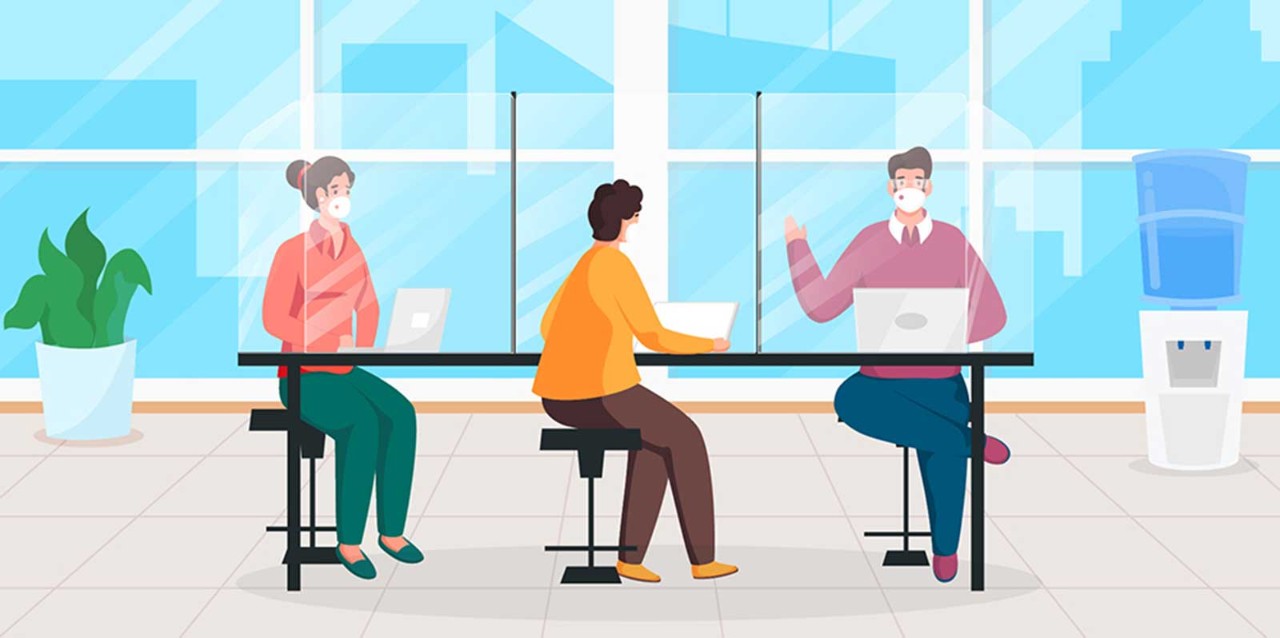 As a provider of services to both individuals and businesses, accountancy practitioners have been at the centre of the pandemic's fallout. They have sought to adapt to tough circumstances and in many cases found new ways of working. Inevitably, their employees have been heavily impacted.
The pandemic has brought to a head numerous people-focused issues that have not been addressed in the practice market for years. How should you structure your 'people resource?' Do your employees have the skills to work in an increasingly automated world? Does your firm operate practices fit for this new reality, such as flexible working, training and task management?
Working out priorities
Whether you are moving everyone to working from home, getting all staff back in the office or adopting a hybrid model, the decision will have ramifications on your practice's operations.
Extremely careful management will be required in terms of capturing and analysing practice performance information and monitoring staff wellbeing.
An excellent place to start is to review your appraisal metrics and adapt your key performance indicators (KPIs), possibly adding to them to reflect new working scenarios and practice goals. Some practices have realised that they have no means to gather or evaluate productivity data in this way, and so have had to start from scratch.
New lines of team communication will be needed to replace 'water-cooler time', which is historically a team- and relationship-building opportunity
KPIs are fundamental to the smooth running and reporting of how a practice is doing. Many practices have had to tighten up their measurement metrics and inevitably gone back to the drawing board on strategy for 2021. It is really important that all these practice management measures are now documented.
Some practices have now adopted new (post-Covid) support systems and are looking at alternative methods of training and mentoring. These include customised and sometimes extensive soft-skill training to ensure employees are fully capable when in online client meetings, such as slick communication skills, honed to get them what they need from the client and to offer clients as much as they can.
New lines of team communication will also be needed to replace 'water-cooler time', which is historically a team- and relationship-building opportunity. In some cases, these team building exercises have been passed to a specific non-operations function.
Supporting and managing people
Performance needs to be targeted at pre-Covid levels and preferably above, which means careful consideration of how you allocate and track work while also making sure your staff can cope and thrive.
If staff are happy and coping, work will be completed and to an excellent standard. Many practices have been rolling out targeted employee satisfaction surveys, primarily to understand if staff are coping with the work but also if they are generally okay within themselves.
Often the questions asked are personal and dip into home life, too. This gives a rounded picture, which when coupled with performance at work can be very powerful (and helpful) at appraisal time. Frequency of satisfaction surveys is also important.
Surveys and appraisals are no longer annual, and in some cases are held monthly – shorter and quicker, but more helpful and insightful. The practice becomes closer to the individual – which also gives more comfort – and inevitably employees' work concerns are aired more frequently.
Many practices have rolled out employee satisfaction surveys to understand if staff are coping with the work and if they are generally okay within themselves
HR issues within a practice have become a key concern. For firms of all sizes, learning and development, recruitment/retention and management of working practices are of critical strategic importance. HR is more essential to practice planning than ever, and should always be reviewed regularly and appear on the agenda of the firm's board or owners.
A resourceful and flexible regime
Innovation and automation have given practices the opportunity to reconsider what tasks their people should be undertaking. In addition, Covid-19 has brought firms closer to their clients, while clients' demands and expectations have increased.
The rise in automation means that pure data entry is replaced by administrative and analytical tasks such as checking that data is complete and timely, is of good quality for either statutory or advisory/planning purposes, and can be manipulated appropriately.
At the same time, the increase in data flowing from client to adviser and the increased automation of tasks means team members can devote more time to analysing the data and providing value-added advice.
Team members will inevitably have a closer relationship with clients and might need to build on their interpersonal skills.
All of this means that practices need to understand current skill levels and work out if the skills that are lacking should be developed in-house through training or brought in from outside through a targeted recruitment programme.
Managing partners need to lead and adapt both the management structure and individual roles if their practice is to be successful in the long term.