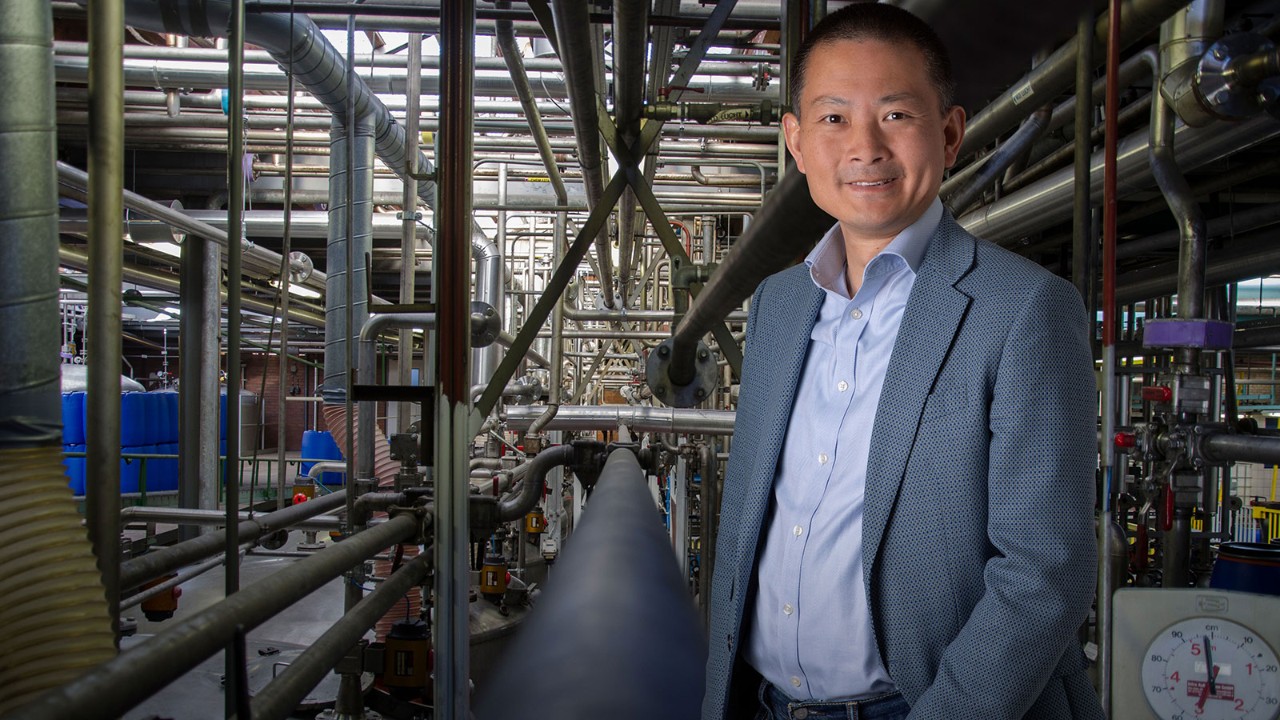 Shanghai-native Calvin Qiu FCCA was a perfect fit when Chinese-owned, Dutch-headquartered company Tanatex Chemicals was looking for a new CFO in 2019.
A specialist textile chemical processing company founded in 1959 and based in the eastern Netherlands, Tanatex services a diverse range of industries, including the fashion and automotive sectors.
'ACCA is my driver's licence to be a finance professional'
CV
2019
CFO/COO, Tanatex Chemicals
2016
Head of planning, performance coatings, AkzoNobel
2013
Joint venture planning and performance manager, Royal Dutch Shell
2012   
Group strategy and planning senior adviser, Royal Dutch Shell
2011
Interim business planning manager, Middle East and North Africa, Royal Dutch Shell
2006
Group governance, risk and controls adviser, Royal Dutch Shell
2004   
Finance systems and processes lead (Northern Europe), Cisco
2000
Financial accounting and management information analyst, Cisco
1996
New business development, China Eastern Airlines
As Qiu puts it: 'If you've ever wondered why your towel is soft after 25 washes, how your ski jacket is waterproof and windproof but still manages to stay breathable, or how seatbelts stay smooth, strong and safe at the same time, it has something to do with Tanatex.' In his words, textile chemical companies like Tanatex are 'the unsung heroes of the fashion industry'.
Qiu brings a versatile and global outlook to his work and says that his professional career felt like it was preparation for this position. However, he harboured no illusions about the cultural challenges facing both parties when he joined the company. 'When a Chinese company buys a Dutch company, they have to surpass many cultural barriers,' he says.
'The Chinese decision-making process is completely different. It is all about command-and-control, with people working 12 hours a day, six days a week, compared to the Netherlands where people go on holiday for 30 days a year,' he adds. 'They have so many different holidays that I cannot even name them all, even after living here for 20 years.'
East to west
The path to being the Chinese-born CFO of a Dutch company is not an obvious one. Qiu completed a degree in environmental science, and started his career working for China Eastern Airlines in operations and business development. In 1999, he left China to pursue a joint Dutch-British MBA abroad when he first began to realise his interest and passion for finance and accounting.
However, it was never his intention to build a career in the Netherlands. Upon graduating, Qiu looked for opportunities in the UK, France and elsewhere. But it was a job fair in France that netted Qiu his first post-MBA job on the finance team at technology giant Cisco's new European office.
Qiu later went on to join two of the Netherlands' highest-profile international companies, energy conglomerate Royal Dutch Shell and paint-maker AkzoNobel, in progressively senior finance roles.
Career licence
Reflecting on his career trajectory today, Qiu is adamant that his ACCA Qualification was essential in 'supporting my career advancement every step of the way'.
ACCA's global credibility meant that it didn't matter whether he was working with Chinese, Dutch, American or British colleagues, because they all instantly understood the rigour and discipline the qualification required, smoothing over any cultural friction that may otherwise have existed. 'ACCA is my driver's licence to be a finance professional,' he says.
The irony is that, initially, Qiu didn't actually set out to achieve his ACCA Qualification. 'In the beginning, I didn't plan on obtaining the whole spectrum of knowledge. I thought I could just pick some critical parts of the curriculum to enrich my knowledge – just enough to do my job.'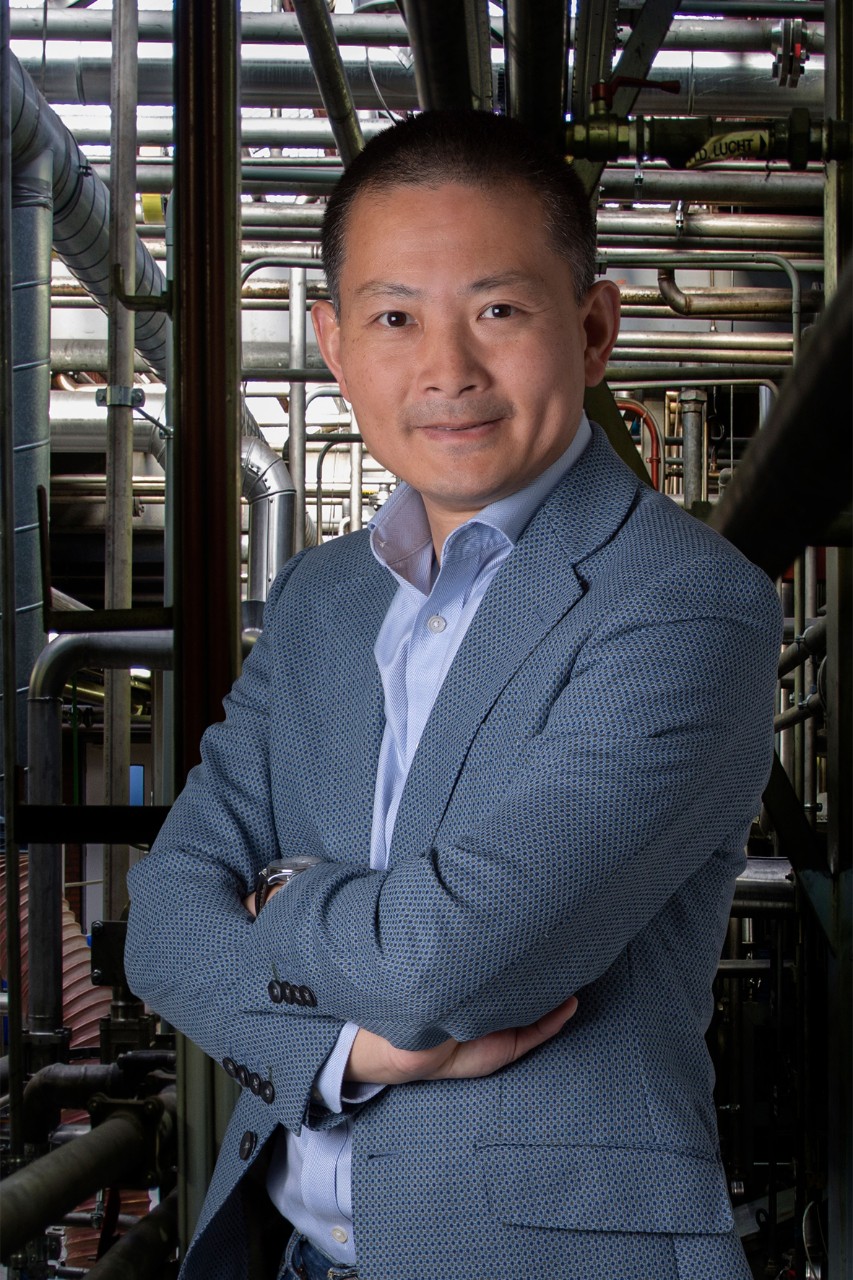 But one thing quickly led to another. 'Over time the learning became addictive, because I was able to apply it in my day job. I was able to use the jargon fluently and was even able to challenge decisions made by others, drawing upon the lessons learned,' he says. ACCA became a confidence booster, enabling Qiu to punch above his weight by combining his background in operations with his new advanced financial analysis skills.
Qiu concedes that it took him a little longer than he wanted to complete his qualification journey, having to balance it against a full-time job and family commitments. His wife is also an ACCA member and they have three daughters.
Navigating the Netherlands
However, gaining his ACCA Qualification does not mean Qiu is immune to the cross-cultural challenges of working in a country so very unlike the one in which he grew up. After his stints at a Chinese airline, American tech company and two of the Netherlands' global giants, Tanatex is the first majority-Dutch workplace for Qiu, and still presents occasional hiccups. 'It was 100% Dutch before I arrived; now it is 99.9% Dutch and me,' he says.
'Dutch culture is unique,' he adds. 'Consensus building is a core part of it. They will have meetings to decide the agenda of the next meeting,' he laughs. But there is a serious point to be made. 'If you're in a meeting with Dutch-speaking people and you're the only English speaker, you feel an inner pressure on yourself. I feel bad about it because everyone else must speak their second language to accommodate me. They don't blame you, but you can sometimes blame yourself.'
Despite these occasional hang-ups, Qiu's enthusiasm for the Netherlands is palpable. He is enormously appreciative of the career he has been able to build in the country and doesn't take anything for granted. 'I'm extremely grateful to my adopted country. I've been here for nearly half of my life and I'm having a successful career.'
Leadership tips
'As a young accountant, be a trusted partner of your commercial and operations team. Your job is to support decision-making with insights from the finance side, through qualitative and quantitative analysis.'
'As an accountant, you've got to be the rational voice in the room, to drive the quality of decision-making and to enable people to make important decisions. Make yourself an indispensable part of the decision-making circle of any business.'
'You have to be professional. But don't show off your accounting terminology in every business meeting. That is counterproductive and a turnoff for non-accountants.'
'Get your qualification as quickly as possible. It's a matter of time management. You need to keep the momentum up.'
Tanatex in numbers
1,340
Offerings in the product portfolio, sold to customers in 65 countries in 2020
2
Tanatex production sites – in the Netherlands and Thailand
300
Tanatex employees worldwide
8
Sales offices worldwide – in China, Germany, India, Japan, the Netherlands, Spain, Thailand and the US
1959
Tanatex founded in Laren, Netherlands