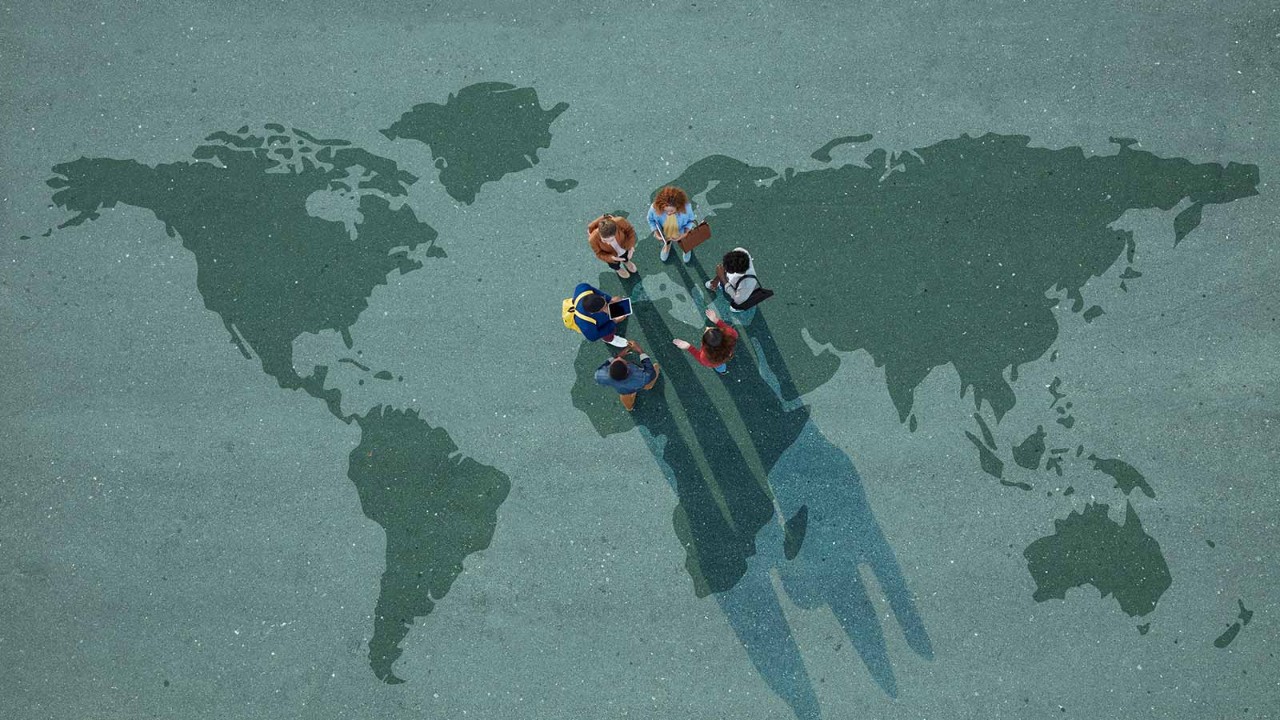 Africa and the European Union (EU) must continue to work together in support of the Paris Agreement on climate change and pursuit of the UN's Sustainable Development Goals (SDGs). But experts argue there needs to be a step change in the way partnerships and international bodies operate if real progress is to be made.
Climate change, together with the ongoing Covid-19 pandemic, has underlined the need for cooperation and partnership between Africa and the EU as they both seek to achieve a sustainable and inclusive recovery. And in the run up to the UN's COP26 climate change meeting in Glasgow, Scotland, in November, experts from both Africa and Europe predict that there is an opportunity for professional accountants to position themselves as 'chief value officers', taking an integrated view of value by not just focusing on financial capital but also on natural, human, social, intellectual and manufactured capitals.
Financial systems cannot exist without putting nature at the centre of the conversation
'Fit for 55'
This month, the European Commission adopted a package of proposals to make the EU's climate, energy, land use, transport and taxation policies fit for reducing net greenhouse gas emissions by at least 55% by 2030, compared with 1990 levels, known as the 'Fit for 55 package'.

Achieving these emission reductions in the next decade is seen as crucial to Europe becoming the world's first climate-neutral continent by 2050 and making the European Green Deal a reality.

Collaborate differently
As Musonda Mumba, director at the the United Nations Development Programme's Rome Centre for Sustainable Development, noted: 'We need to collaborate differently, co-designing and co-creating the solutions. Financial systems cannot exist without putting nature at the centre of the conversation – financial risks are emerging as a result of climate change.'
Mumba was speaking at a recent online event hosted by ACCA, the Pan African Federation of Accountants (PAFA) and the Green Finance Platform that focused on how to accelerate progress around the Paris Agreement and the SDGs. Mumba was picking up on the concept highlighted by Professor Mervyn King, former South African supreme court judge and corporate governance academic, who told delegates that today's accountants need to become 'true change-makers' who should not operate in 'silos'.
Alta Prinsloo, PAFA CEO, agreed with King, saying: 'The accountancy profession in Africa has a public interest responsibility to contribute to efforts to mitigate climate change. But it is also a matter of survival.
'While accountants have been evolving from doing the same things to doing the same things differently, it is time to do different things. And doing different things will be defined by the actions we take today.'
At a crossroads
The concept of revolution was highlighted by Domenico Rosa, the EU's head of strategic partnerships with Africa, who said that Africa is at a crossroads: 'Africa is going through an industrial revolution, a green revolution and a digital revolution, but it needs to go through these at the same time so that it does not make the same "error" that we made in Europe, when we went through a fossil fuel-based economy.'
According to Rosa, the EU is investing €29bn into economic development in Africa, but he acknowledges that development cooperation alone will not lead to the changes needed to create sustainable growth. Rosa suggested that the EU's grants could act as a catalyst for private sector investment, intervening in areas where the market faces difficult social, economic and security conditions. Such 'de-risking' action would support the private sector, 'boosting production, trade, economic development and growth within the aspiration of climate neutrality', he said.
'While accountants have been evolving from doing the same things to doing the same things differently, it is time to do different things'
Sustainable Development Goals
The United Nations' Sustainable Development Goals (SDGs) were agreed by the UN's General Assembly in 2015. They cover 17 goals aimed at challenges ranging from the elimination of poverty to tackling climate change.

A resolution was passed in 2017 that identifies specific targets for each goal, along with indicators that measure progress towards each target. The SDGs provide 'a blueprint to achieve a better and more sustainable future for all people and the world by 2030'.

However, for this investment to succeed, the financial services sector will need to play a role, a point made by Mofifoluwa Ayokunnumi Olawumi, head of sustainability partnerships at Access Bank in Nigeria.
'We are pushing the approach of blended finance where we work with governments, social organisations and other private sector organisations to collaborate in financing development projects that otherwise may not get funded,' she said.
'Africa has large deposits of natural resources, such as agriculture and extractive sectors, which are linchpins of national, regional and global value chains.'
Nicole Martens, the Africa and Middle East acting head of the UN-supported Principles for Responsible Investment, agreed with the call for greater cooperation.
'One of the significant opportunities that is presented in this global and African specific transition to low-carbon economies is the opportunity for large-scale transborder projects, specifically around areas such as infrastructure for energy provision,' she said.
Common agenda
Martens, who moderated the webinar, added that projects would rely heavily on collaboration, 'of working together and of focusing on a common agenda rather than on differences in different markets'.
But it is the transforming role of the professional accountant that could be one of the keys to successful collaboration in the move towards achieving the SDGs. As Ndidi Nnoli Edozien, co-chair, private sector advisory group on SDGs and chair of Circular Economy Innovation Partnership Africa, said: 'Getting CFOs to see themselves as chief value officers and making sure that sustainability and natural capital is seen from a risk and an opportunity perspective takes away the nice fluffiness and prettiness of what sustainability is.
'You begin to see it from the risk paradigm, which is how you must see sustainability from companies, and which is how the investment sector is beginning to see things.'