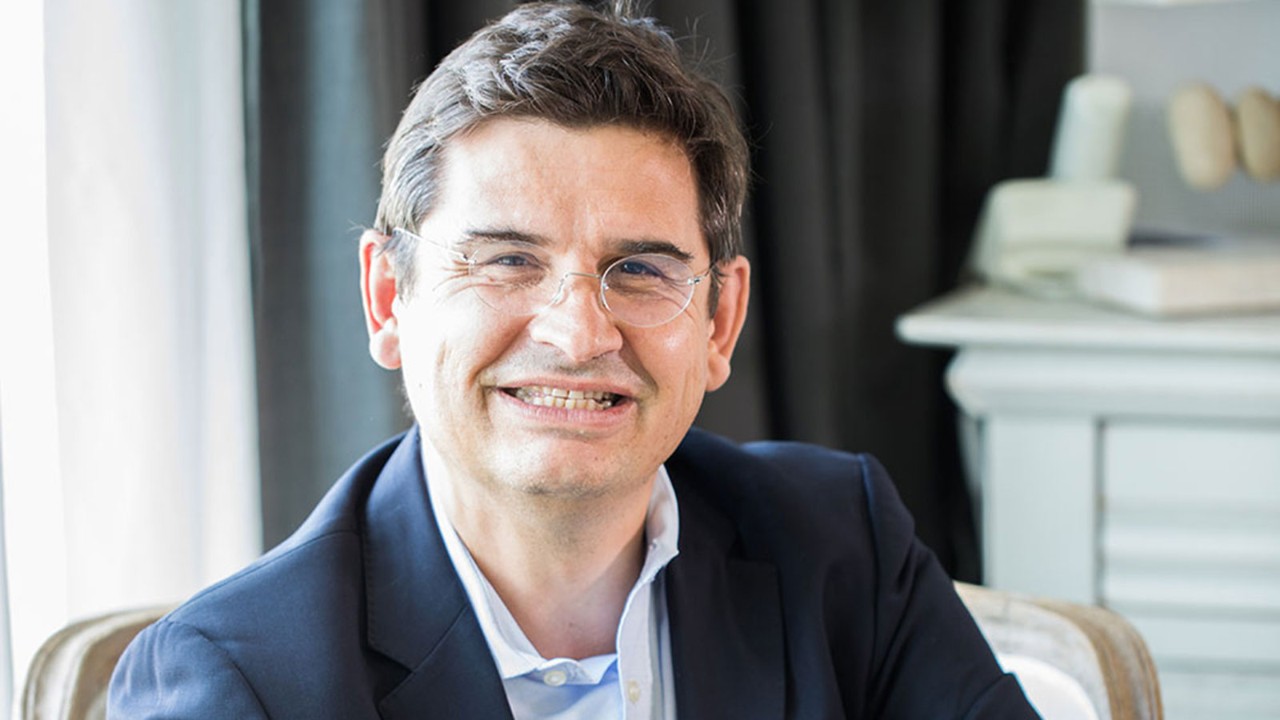 It's past lunch time in Zurich and Jérôme Vial, accounting expert, former regulator, business leader and tech adept, has been up working since 5am and shows no signs of flagging. Even though we are speaking via Zoom his energy fizzes from the screen. He speaks fervently and emphatically about his work, the world of accounting and what he does now – managing the Swiss CCH Tagetik team for information company Wolters Kluwer.
But every time the subject moves on, Vial comes back to the same bedrock issue: the value he places on his team. This reflects a core belief expressed with absolute conviction: happy and high-functioning team members are a route to success.
'I love people and I love to hire people. The thing I am most proud of is the fact that in six years the team has grown significantly and everyone is still onboard,' he says. 'I treat them like a family. I take a lot of time to recruit people and I involve myself a lot to make sure that people are: one, passionate; two, very strong in the field we're in; and third, team players.'
'I'm most proud of the fact that in six years the team has grown significantly and everyone is still onboard'
CV
2016   
CCH Tagetik Switzerland, country manager
2014   
CPM Advisory, managing director
2012   
SolvAxis Talentia CPM, head of sales
2005  
EY, senior manager
2004   
Lombard Odier Darier Hentsch, senior analyst
2001  
SIX Swiss Exchange, head of financial reporting, admission department
1996  
PwC, IFRS manager
Teamwork and skills
Teams and supporting the development of professionals are themes Vial returns to frequently when talking about his career since qualifying with ACCA and his time now as country manager of CCH Tagetik in Switzerland, part of the Wolters Kluwer group. They are also a central part of the motivation for him teaching corporate finance to master's students at the University of Northwestern Switzerland and a decade as an ambassador for ACCA in Switzerland.
These roles rest on a CV that reads like a tour through financial services and business advisory. In 1996, after acquiring an MBA from Kedge Business School in Bordeaux, Vial joined PwC, working for the firm in Basel, Geneva and London. He qualified with ACCA as he went along, and became one of a select coterie of experts in the then relatively novel area of international accounting standards (IAS was adopted formally in the European Union in 2002). From PwC he joined the Swiss Stock Exchange, becoming head of financial reporting of the admission department and a regulator.
Three years later he moved to Swiss bank Lombard Odier to become an equity analyst, and two years later moved to EY to advise on IPOs and M&A transactions. Six years later, he moved again, this time to spend two years in the software industry representing the budgeting, consolidation and management reporting tools made by software developer Talentia CPM. There then followed a switch to CPM Advisory, helping companies apply Talentia's products.
Performance management
Five years later he moved again to land his current position heading the CCH Tagetik team in Switzerland, and working with partners to sell and install corporate performance management software. Customers in Switzerland include jewellery and crystal decoration maker Swarovski, luxury watchmaker Breitling, and Zurich-based reinsurance company Swiss Re.
Along with his accounting and master's degrees, Vial has picked up a qualification as a certified international investment analyst. He is always looking for the next challenge. 'It doesn't have to be big, but it has to be a growth area and it has to be where I can have an impact… and make sure that if people trust me that I deserve their trust.'
His ACCA Qualification is a good fit for such a varied work life. Vial chose ACCA because it was strong in IFRS Standards and he wanted to audit large international companies. 'I loved it, loved preparing for it.' But there are other qualities in the qualification. 'What I liked is that it is broad. It covers management and IT. It's much broader than just accounting. Basically, it covers the big picture of how a company works.
'That's why I have been an ambassador for ACCA in Switzerland for more than 10 years, organising more than 10 large events per year on hot topics in Zurich and Geneva when we were meeting in person. Because I believe in it.'
Reputation
'Switzerland is a relatively small country. If your team does not deliver, you're out. Reputation is important.' He adds: 'Growth comes from customers who speak to the next client. It's word of mouth. And we get big clients like that, because of our reputation in the market.'
CCH Tagetik may have emerged from the pandemic in good shape, but there were adjustments. Working purely from home, Vial convened daily virtual meetings so all team members knew exactly what was going on across all areas of the business. 'Without that, it would have been more difficult to perform during the pandemic,' he says. In short, to get through the crisis he got closer to the team, something he appears to have relished.
'The CFO has to be the right hand of the CEO, which means they have to be involved all aspects of the business'
There were business lessons from the crisis, too. CCH Tagetik in Switzerland had to dig in to help show clients how its software could help them manage the effects of crisis on business. 'We have to really understand the economy and take into account how it impacts our clients and where they need support from us – in cashflow planning, for example, or helping them understand cost allocations. We had to focus on topics like that and adjust to their needs.'
Vial embraces this particular topic and comes alive when talking about CCH Tagetik's customers. Software, he says, became his home because he could see companies becoming increasingly complex and needing greater insight. 'I could see it was more and more important to have tools to advise companies and I wanted to develop in this area so I had the right to support them.'
CFO of the future
It's unlikely many businesses could function without software these days and any thoughts of the future can be formulated only once technology has been factored in, especially for senior finance people. For Vial, technology and the role of the CFO are closely linked. CCH Tagetik's software combines consolidation, management accounting and financial planning on a unified platform.
'We can support the CFO to look into the past, produce the annual report, produce management reporting at a very granular level and look into the future with one tool, including predictive analytics capabilities.
'Where are we going? More and more automation, reducing the number of processes to achieve more control, to make planning more efficient, more accurate and more frequent.'
And the role? 'The CFO has to be the right hand of the CEO, which means they have to be involved in all aspects of the business, to support the CEO in their task. And not just be there to check if the bank balance is fine. If you want to grow in an organisation you need to be a real adviser to the company.'
And if that is so, Vial is clearly working hard to ensure software is the enabler of finance chiefs. His enthusiasm leaves you in no doubt that he would not want it any other way.
Top tips
On automation and accountancy jobs: 'I love to speak about this with all our members, they are always asking me this question. Yes, there will clearly be a need for accountants – less to prepare figures, more to analyse and support management in taking decisions. It will be higher-value work.'
'It used to be that 80% of the time you would prepare accounts for managing or closing. Now, it's about helping management to take the right decision. It's a level above: more focus on analysis and decision-making, and helping the heads of business units have the right information.'
On advice for young accountants: 'They really have to be aware of the industry they are selecting and understand its drivers. Be aware of the impact of all the new technology – AI and machine learning, for example.'
On a multifaceted career: 'You have to have a lot of energy to do what I do. The more you know, the less you are replaceable. Nobody is unique, but you have to make yourself as unique as possible. Whatever you do, do it well.'
On the ACCA Qualification: 'ACCA is a fantastic fundamental for finance. When you qualify with ACCA, it is not the end of the road; it is the start of the road.'