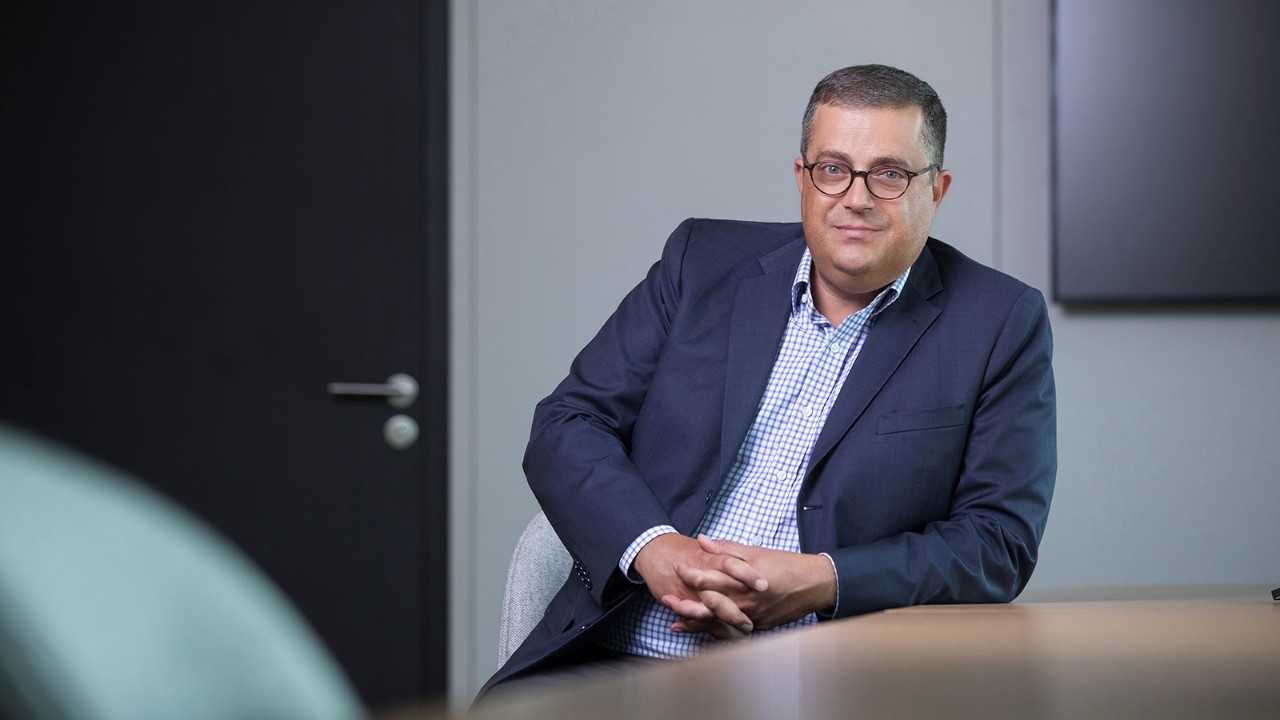 As the son of an ACCA audit professional, John Psaila followed in his father's footsteps, but has also forged his own path outside his birth nation of Malta while helping to drive his firm's success.
Attracted by Deloitte's reputation, brand and people, Psaila joined the Big Four outfit in Malta as an audit trainee in 1995. However, a secondment to Luxembourg in 1999 gave him his first taste of working overseas and opened his eyes to the power of the ACCA Qualification as a 'passport to be able to move across borders'. Two subsequent six-month secondments to Budapest confirmed his desire to work internationally.
'The geographical location, at the crossroads of Europe, means we are a maximum of three hours from any European capital'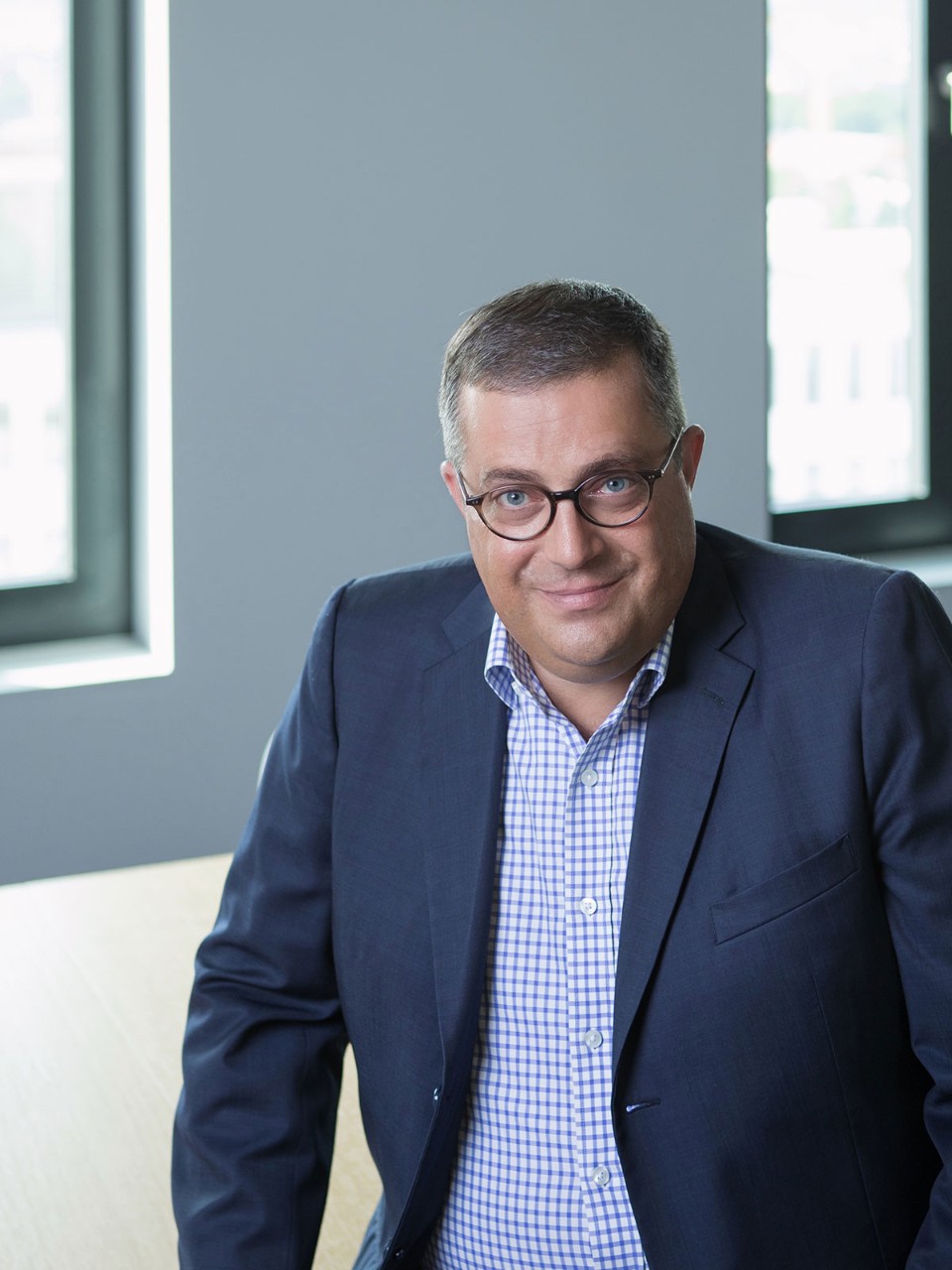 Back home in Malta, Psaila did some soul-searching when 'sitting on the beach, watching the waves lash against the rocks'. Although he loved the sea, he also saw it as a barrier – Malta is a small island. 'So I made a decision that I wanted to expand my horizons and settle overseas on a more permanent basis,' he explains. Luxembourg was an obvious choice, given the diverse marketplace and the opportunities that existed to build a successful professional career there.
Perfect fit
Having made the move as an audit senior in 2001, he found that life in Luxembourg suited him personally and professionally. 'The quality of life is extremely high,' he says. 'The geographical location, at the crossroads of Europe, means we are a maximum of three hours from any European capital. It gives one the opportunity to travel and experience other cultures. It's a great place to settle down and raise a family.
'From the business perspective, our portfolio of clients at Deloitte is extremely varied. Luxembourg is strongly focused on the financial services industry, investment management and to some extent insurance. All the key global players are here. Luxembourg is also a domicile for a number of large multinational companies, which have their head office here. As an auditor, that's a very appealing palette of clients to serve.'
Psaila thrived in the environment, becoming a partner in 2008. After 26 years at Deloitte, the attractions of the firm and professional life remain strong. He derives a 'sense of purpose' from the auditor's role in relation to public trust. He also appreciates the diversity of his colleagues who 'come from all over the place', partners he can bounce ideas off, the young atmosphere, constant new experiences and the diversity of clients.
Top-level
Not that Psaila has his own audit clients now, although he maintains his licences. Having become managing partner of Deloitte Luxembourg in 2018, he spends his days dealing with fellow partners, the firm's key clients, stakeholders, regulators and the wider Deloitte network.
'The challenges are to remain in tune with the marketplace,' he says. 'We have had a decade of growth and been successful in seizing opportunities.' Deloitte Luxembourg is a 'balanced firm', Psaila explains, in that its audit, tax and advisory businesses each constitute around a third of the whole. 'This means we have been able to capture growth in nascent and niche areas such as digitisation, transformation and the regulatory agenda.'
CV
2018  
Managing partner of Deloitte Luxembourg
2012   
Risk leader for audit and assurance; then quality and risk leader (2015); and quality, reputation and risk leader (2016)
2008   
Partner, Deloitte Luxembourg
2001  
Moves permanently to Deloitte Luxembourg as audit and assurance senior
2000  
Becomes ACCA member
1999   
Seconded to Deloitte Luxembourg, and starts first of two six-month assignments in Budapest, Hungary
1995  
Joins Deloitte Malta
'For our English-speaking talents, ACCA is the route they most often take as a first qualification'
Basics
2,300+
Employees in Deloitte Luxembourg
Top 15
employer in Luxembourg
136
Partners
80+
Nationalities
46%
Female representation
The Covid-19 pandemic has opened clients' eyes to the urgency with which some existing topics, such as digital transformation and sustainability, need to be addressed, Psaila believes. 'I see a lot of promise in the marketplace in these areas. Non-financial reporting will also become a key topic. Our audit and assurance business will be heavily called on in the coming years to provide public trust and assurance on numbers which are of a non-financial nature.'
Brexit
Further opportunities have come from Brexit. 'Most financial institutions based in the UK need some form of foothold within the EU,' Psaila says. 'Many other players in financial services have relocated to Luxembourg and chosen it as their foothold in Europe. So that has created opportunities for us.'
There are Brexit-related challenges too, such as the mutual recognition of professional qualifications. 'From a talent perspective, that's fundamental to us as a firm,' Psaila says. 'For our English-speaking talents, ACCA is the route they most often take as a first qualification. A number of my partners have UK audit licences which are being converted to a Luxembourg audit licence using the mutual recognition of professional qualifications.' He hopes that EU-UK negotiations will allow the process to be retained.
Some issues requiring attention are far from new, such as the regulatory focus on auditor independence. 'Independence is fundamental for us to be able to be credible,' Psaila says. 'I understand the direction regulators are taking to preserve the independence of the audit profession – it's fundamental for there to be public trust. At the same time, I do believe there is still value to be had in a model where there are multiple disciplines.' Skills can be usefully called on from across the business, while individuals can gain additional expertise by working in different streams.
Attractive profession
Fortunately, talented people are still attracted to the audit profession and playing 'a fundamental role in giving stakeholders confidence in financial statements', Psaila says. 'We really push that audit is more than numbers – and that gives a sense of purpose.' He notes with pride that Deloitte Luxembourg's audit partner promotions are 'primarily home-grown – people who have stayed in the profession, grown with the firm and make it all the way to partner'.
Having made it to the top himself, Psaila wants all talented people to thrive. 'Diversity and inclusion is a topic very dear to me,' he says. 'I am proud of what we have achieved locally but we have room for improvement at the partnership level. Therefore, we work hard to do whatever is necessary to push further diversity at the higher echelons of the firm.' This includes raising awareness of unconscious bias and giving early mentoring to high potential staff.
Psaila sees it as 'a privilege' to have led the firm during the pandemic. 'It is in these moments that you feel the strength of the team around you,' he says. 'It's not a one-man show. I am lucky to have my partners sitting on my executive, as well as my partners as a whole. Finally, our people have been remarkable in their ability to adapt, to take care of each other and ensure that our services to our clients never got disrupted. As a body, we navigated the firm through those turbulent times.'
Tips
'Moving forward takes hard work, but hard work always results in benefits.'
'Embrace the diversity that the profession offers. Working in a professional services firm is a unique way to learn something new every day, meet great people and be exposed to a vast variety of cultures, ways of working and companies.'
'International experience is valuable. It opens your eyes to other cultures and expands your ways of thinking.'