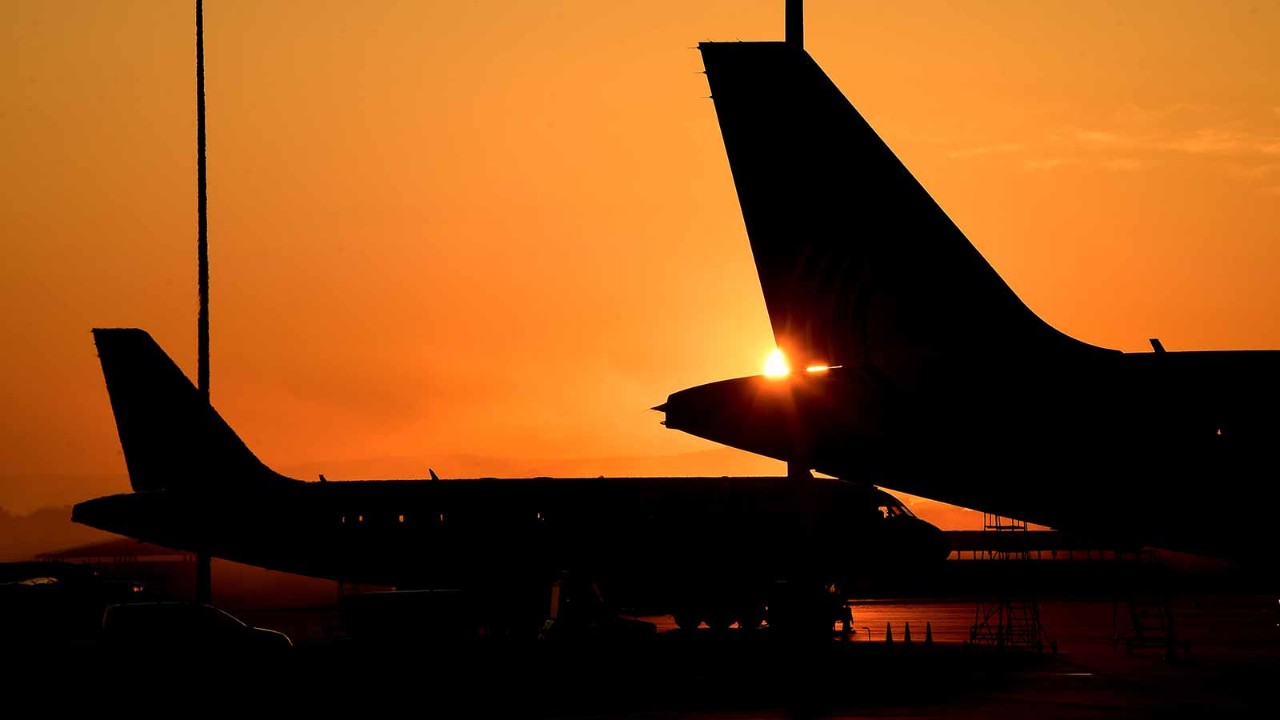 Covid-19 has left global aviation in such turmoil that flight connectivity between Ireland and the rest of the world could take years to recover. Yet, after one the most challenging 12 months in the sector's history, a recent ACCA Ireland webinar on the country's aviation industry found a prevailing mood of confidence in the sector right now.
A virtual audience of 315 ACCA members attended the event, which was organised by ACCA Ireland's financial services network panel and ACCA Munster members network. Financial services panel chair Maura O'Neill FCCA hosted the webinar.
'Global aviation leasing is a maturing industry, and the market opportunity has never been bigger'
Global leader
Ireland's credentials in the aircraft leasing sector are impressive, according to Declan Kelly, chair of Aircraft Leasing Ireland, one of the expert speakers at the event. He said the country accounts for around 60% of the global leasing fleet, and more than 50 leasing companies are based here, employing 5,000 people and holding €150bn in aircraft assets.
Maintaining this leadership position in this highly competitive space will, Kelly said, require greater investment in skills and education, an expansion of Ireland's double tax treaty network, and greater connectivity with emerging aviation markets. While Covid-19 is viewed as the key issue of the moment, Kelly said that 'the major long-term challenges will be around sustainability and digitisation'.
Kelly noted that there was a growing appreciation in the leasing sector that sustainability has a key role to play, but that the challenges were hugely complex. 'It's not clear what the next sustainability asset will look like and what will power it,' he said, adding that electricity, biofuel or hydrogen were not viable energy sources for commercial aviation. He believes that technological advances will offer incremental improvements in the years ahead, but warned: 'The idea that carbon emission in the sector can be brought down to zero in the next 30 years is simply not going to happen.'
Substance
The importance of resilience and opportunity in the sector were stressed by all the expert speakers. John McInerney, managing director of PAFS Ireland, said that the global financial community, which currently holds an abundance of capital, sees aviation as an interesting market to invest in. 'We are seeing a strong, positive outlook and the appetite for more transactions,' he said.
Brian Brennan, aviation partner at KPMG, pointed to a new wave of investors, including hedge and pension funds, who now view the sector as a secure, long-term investment.
But for Ireland to remain central to the industry, Brennan emphasised the importance of 'substance' among leasing companies that have a presence here. Revenue authorities around the world are taking firmer action where they perceive tax treaty abuse. Companies need to be prepared for countries unilaterally introducing guidance 'on whether a party is entitled to tax treaty benefits'.
Consolidation across the sector is another inevitability in the post-pandemic world. Shane O'Neill, CEO of Atlantic Aviation Group, regards this as a positive, noting that for his own company it 'will support our plans to grow'. He also highlighted the importance of investing in and developing careers in aircraft maintenance in Ireland. He said future engineers would also, in some instances, be future entrepreneurs who will spin out new companies and create employment in the sector.
Strengths
Ireland's retention of its leadership position in aircraft leasing will ultimately depend on its ability to play to its strengths and remain competitive, the speakers agreed. 'Tax is one of the strongest drivers but it's not the only one,' Kelly said, adding: 'There is an entire ecosystem to be considered.'
The second cornerstone of competitiveness is Ireland's double-tax treaty network, which Brennan described as one of the best in the world. 'While other countries have attempted to develop a global aircraft leasing hub, they haven't been able to replicate our success in this regard,' he said.
O'Neill reiterated the importance of talent development. 'Our customers love coming to Shannon,' he said. 'There's a can-do attitude here and Ireland Inc collectively has to continue to foster that. In terms of human development, we need to make sure we are developing leaders for future.'
For accountants, McInerney pointed to growing opportunities as leasing companies set up back-offices here. 'Aviation is a really interesting space for accountants, and the roles go well beyond the standard ones. The ceiling is as high as you want it to be,' he said.
While it is tempting to see the pandemic as a watershed moment for aviation, Kelly stressed that in many ways the sector is still developing. 'Global aviation leasing is a maturing industry, and the market opportunity has never been bigger,' he said. 'For us to take advantage of that opportunity we need talent, and the talent has to be cross-functional.'