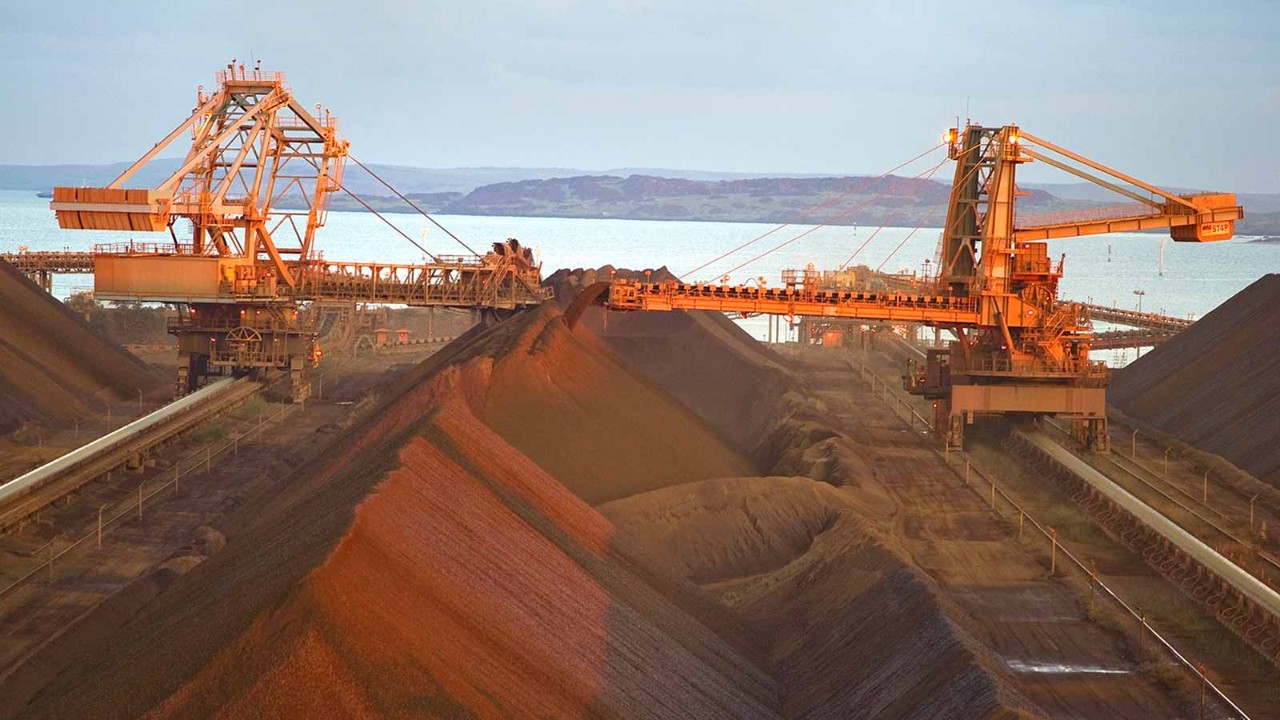 In 2020, mining company Rio Tinto destroyed Western Australia's Juuka Gorge Shelters, a network of Aboriginal caves, leading to a parliamentary inquiry and the resignation of its CEO
What looked on the face of it like an international mining company's cracking mineral find ended up bringing devastation to traditional Aboriginal landowners, and serious repercussions for the company responsible, including the firing of its CEO.
Rio Tinto's destruction of the Juukan Gorge shelters – in pursuit of eight million tonnes of iron ore – wreaked untold, irreversible damage on sacred Australian Aboriginal sites. While the Australian minister for indigenous affairs, Ken Wyatt, said that the failure of state laws had been at fault and the cave blasts in 2020 had been a 'genuine mistake', questions remain about whether Rio Tinto's governance and executive culture were really to blame for what Australian senator Pat Dodson called a catastrophe that 'did not happen out of the blue' and was 'symptomatic of the "don't care" culture that infected Tinto from the top down'.
'Being mindful of exclusion forces us to acknowledge that there is a universe of options'
A new report from the Chartered Governance Institute UK and Ireland (CGI) and the Centre for Synchronous Leadership (CSL) suggests that such catastrophes will continue if business leaders fail to address blind spots and challenge their traditional viewpoints on emerging trends and issues.
Beyond the bubble
The report focuses on how decisions made at the board level can go awry if directors and executive committees do not think about factors outside their bubble. In other words, there are topics that leaders do not think about at all, or do not think about carefully enough, because their field of vision is hampered by practical issues such as lack of diversity in people, experience and outlook.
For Rio Tinto, it seems that leaders were stuck in a money bubble. Potential profit from the iron ore underneath the sacred caves was more important than taking the requisite steps to ensure the local communities' concerns had been heard and understood.
But the fact that their mistake led not only to the destruction of important heritage sites but also to international fury, a parliamentary inquiry, lost jobs, lost revenue and an investor community now bound to keep a weather eye on 1,700 future mining projects on Aboriginal lands suggests that Rio Tinto should have thought longer, harder and more broadly about what it viewed as a reasonable business trade-off.
Cultural value
Peter Swabey, policy and research director at the CGI, says that the report 'provokes us to get out of our bubbles, notice how we are instinctively excluding issues, and reconsider whether the criteria that we use to make decisions are fit for purpose'. If the conclusions of the CGI and CSL's report had been applied, Rio Tinto might properly have understood and discussed the cultural value at stake, and avoided viewing the sites purely in terms of financial returns.
The report suggests that it is natural to think inside a bubble of our own experience, including our expertise and culture, but cautions that this risks making decisions based on a very narrow set of criteria.
Limited vision
By reviewing board agendas and wide-ranging conversations with company secretaries and others, the report found that many boards and executive committees fail to 'engage with the unfamiliar'. Troublingly, 18% did not look ahead to the medium or long term – a recipe for failure – and 58% did not look out for blind spots.
According to the report, as momentum gathers to include a broader set of stakeholders in decision-making (beyond investors and other providers of capital), boards and executives with a narrow field of vision are cruising for trouble.
'In the context of running an organisation, it can be easy to overlook what issues are not getting prioritised, what messages are not being conveyed, and which people are not being invited to contribute,' says Justine Lutterodt, managing director at CSL and the report's author. 'Being mindful of exclusion forces us to acknowledge that there is a universe of options that we are not selecting, and in some cases do not even see.'
'Organisations which adopt a more mindful approach have a clear strategic advantage'
But it is hard to consider these issues if we constantly make 'cognitive shortcuts' and operate within our little bubble of social norms. In order to head off the damage from being narrow-minded, the report says, we must accept that 'our bubbles are by default invisible to us' and take action to address this.
Such action includes making sure that the board is more diverse, being mindful about what we are excluding from agendas and executive conversations, and understanding that society – including our own employees – is now more likely to hold us to account for failures. 'In this age of dynamic interdependency, how we exclude matters more than ever before,' Lutterodt says. 'Organisations which adopt a more mindful approach have a clear strategic advantage.'
Legal push
In the UK, more than 550 organisations have signalled their support for the Better Business Act (BBA) campaign, which wants to see section 172 of the Companies Act 2006 amended so that businesses are legally obligated to operate in a manner that benefits their stakeholders, including workers, customers, communities and the environment, while seeking to deliver profits for shareholders.
The change would mean that in situations where a director has to choose between the company's intention to create positive social or environmental impacts and the interests of shareholders, the directors would no longer be compelled to default to prioritising shareholders. So-called 'benefit corporation' legislation, which takes a similar approach, has now been successfully introduced in more than 40 US states, as well as Italy, Colombia, Equador, Puerto Rico and Canada.