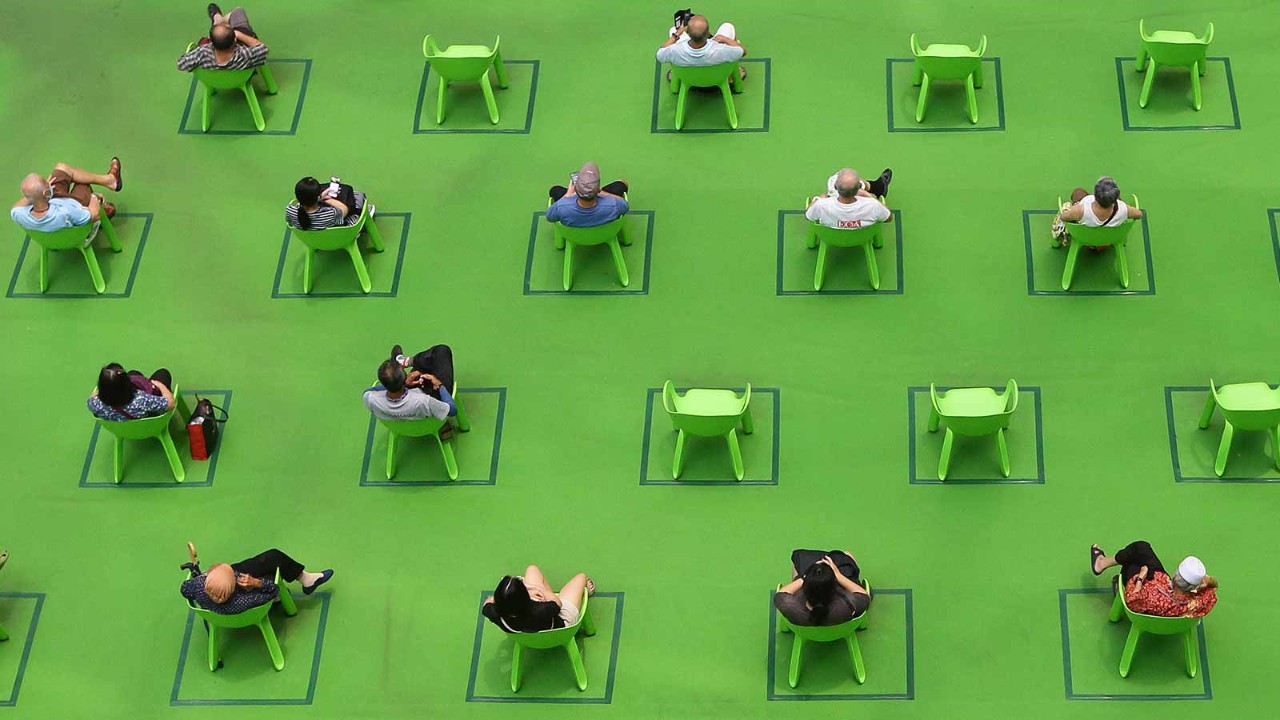 Like any small, highly open economy that is heavily engaged in trade, finance and tourism, Singapore has had its share of challenges in dealing with the global health crisis. Nevertheless, it has come through the pandemic reasonably well overall. In fact, having managed one of the greatest shocks the world economy has experienced in recent times with relative aplomb, Singapore could even be said to have emerged stronger than it went into the pandemic.
One thing that has come across clearly is that Singapore may be highly vulnerable economically, given its small size and exposure to a volatile world economy, but it is also extraordinarily resilient. When a shock comes, its economy may reel initially but within a few months absorbs the blow and bounces back robustly.
Investor confidence
One important reason for Singapore's resilience is the quality of its policy response. Financial markets have confidence in its policymakers. So when the central bank eased monetary policy to deal with the crisis, investors were comfortable with that decision and did not speculate against the currency or withdraw capital abruptly. Nor was there any consternation when the authorities mounted one of the largest fiscal responses in the world to the crisis, amounting to some 20% of GDP.
Investor confidence is also a consequence of Singapore having ensured the absence of financial excesses that typically amplify a shock into a crisis
Singapore could do that because it has massive fiscal reserves carefully built up through budgetary surpluses in good times. The actual value is not disclosed but it is likely to be in the region of at least US$1 trillion, more than double the size of the Singapore economy. Very few countries outside of the oil exporting nations can command reserves on this scale.
Investor confidence is also a consequence of Singapore's regulators having ensured the absence of forces that typically amplify a shock into a crisis – financial excesses such as real estate bubbles or loose lending standards.
Spectrum of sectors
A second reason for Singapore's resilience is economic diversification. Although the city-state is very much a services-dominated economy, manufacturing still accounts for a sizeable 20% of total economic output. Within manufacturing, Singapore is especially proficient in electronics and biomedical products – the very sectors that benefited from the crisis – as demand for work-from-home equipment and medical devices has boomed.
Singapore's services sector is also spread across many segments, each with different dynamics, such as financial services, business services, transportation and tourism. Continued expansion in the financial and business services segments helped to offset declines in the air transportation and tourism segments.
Finally, an efficient healthcare system was a vital reason for the benign outcome in the city-state. The Covid fatality rate in Singapore has been unusually low, with just 34 deaths out of 62,315 reported cases. The big investment in healthcare facilities and highly trained medical professionals has paid off during this crisis.
Safe haven
In a world marked by financial turbulence and, now, the fear of natural disasters such as pandemics or climate change, individuals and companies are seeking safe places to locate themselves, their business operations and their wealth. Singapore's selling point as a highly secure, well-managed and resilient place is now even more appealing.
Large new investments over the past 18 months have been announced in high-value manufacturing – in the electronics sector as well as in pharmaceuticals. Many large companies, including some of the US and Chinese tech giants, have located large business operations in Singapore. There has been a flow of ultra-high-net-worth individuals and their family offices into the city. And Singapore has succeeded in attracting some of Southeast Asia's unicorns – the region's premier ride-hailing company Grab is one of them – to relocate their headquarters to the city.
Downsides too
Singapore has not got everything right. There is, for example, some merit in the argument made by some analysts that the government needs to further loosen its hold on the economy. And more needs to be done to address weaknesses such as the underperformance of large indigenously owned companies, the still unsatisfactory level of innovation and entrepreneurialism, and the excessive dependence on low-skilled foreign labour.
But Singapore has got the big things right. Its economy is built on sound foundations and well managed. The economy has substantial reserves and is diverse enough to absorb the shocks that are likely in future. That puts it in an enviable position in the post-Covid world.