Striking out on your own is a big step for any professional. For Ammara Sheikh FCCA, who last year founded her young consultancy Consultivo, it meant calling a halt on a corporate career that had seen her work on several of Pakistan's most significant infrastructure projects while working for not just one but two of China's largest transport infrastructure groups.
Sheikh had harboured a desire to establish her own business for some time, having registered the company name in 2019. When Covid-19 struck, she took the opportunity to launch. Her aim was to create a firm focused not just on profits but also social impact.
'Being the only woman just makes you work a little bit harder so nobody questions your capabilities'
CV
2020
Founder, Consultivo
2016
Manager, finance and taxation, China Communications Construction Company
2014
Assistant manager, finance, China Road and Bridge Corporation, Islamabad
2010
Career break, including a master's degree in development studies and associated research roles
2007
Financial trainee, ICI (subsequently acquired by AkzoNobel), Karachi and Lahore
Starting out
Sheikh began her career as a financial trainee with the Pakistan arm of British chemicals company ICI, staying on after its acquisition by AkzoNobel in 2008. 'I spent a year in Karachi in the life sciences business,' she says. 'Then they rotated me to Lahore, where I worked in polyester and then for the power generation business. It was very good experience.'
While working she continued self-studying for her ACCA exams by night, until fate intervened. In 2010 her mother developed a terminal illness and Sheikh returned home to Islamabad to care for her. 'She was a rock for me,' Sheikh says. 'After she passed away, I was lost. I didn't know what to do next.'
The process of personal rediscovery began with a master's degree in development studies. 'I studied development economics, poverty alleviation and the social impact of development,' she says. Then in 2014, having also gained her ACCA Qualification, Sheikh embraced her finance career once more, joining the China Road and Bridge Corporation (CRBC) as an assistant manager in finance.
Landslide
'I joined at a challenging time,' she says. 'A major section of the Karakoram Highway, the only overland route between Pakistan and China, had been swept away by a massive landslide.' Sheikh was the finance manager responsible for the rebuilding project, handling all local compliance requirements. 'It was an opportunity to go deep-diving into all the Pakistani regulatory compliances and taxation requirements,' she says. 'I learned a lot about how things work.'
As part of her role, she handled the registration in Pakistan of CRBC's parent group, China Communications Construction Company (CCCC). She obviously impressed as in 2016 CCCC offered her a job as manager of finance and taxation. 'So I continued my journey with Chinese companies,' Sheikh says.
In that role she was involved with development projects right across the country, including the special economic zones and Gwadar Port, the US$50bn flagship project of the China Pakistan Economic Corridor, the Pakistan component of China's Belt and Road Initiative.

Sheikh enjoyed working for the Chinese companies. 'My job was not restricted to one specified job description, it was multifaceted,' she says. 'I was setting up a finance department, and at the same time looking after international trade and foreign investors coming into Pakistan. I facilitated the acquisition of business licences, setting up their offices and taking advantage of opportunities in the special economic zones.'
China insights
The experience offered insights into the reasons for China's economic success. 'The Chinese are disciplined,' she says. 'When it's time to work, they work. There is no gossip or socialising.' The strict working routine did allow for an afternoon nap, although Sheikh herself never developed the habit, preferring to use the company sports facilities instead.
The only woman in the finance department – the norm during her early career – Sheikh never felt any discrimination compared to her male peers. 'Being the only woman just makes you work a little bit harder so nobody questions your capabilities,' she says. The biggest challenge was not being able to speak Mandarin, but Sheikh and her Chinese colleagues overcame the problem by communicating in English.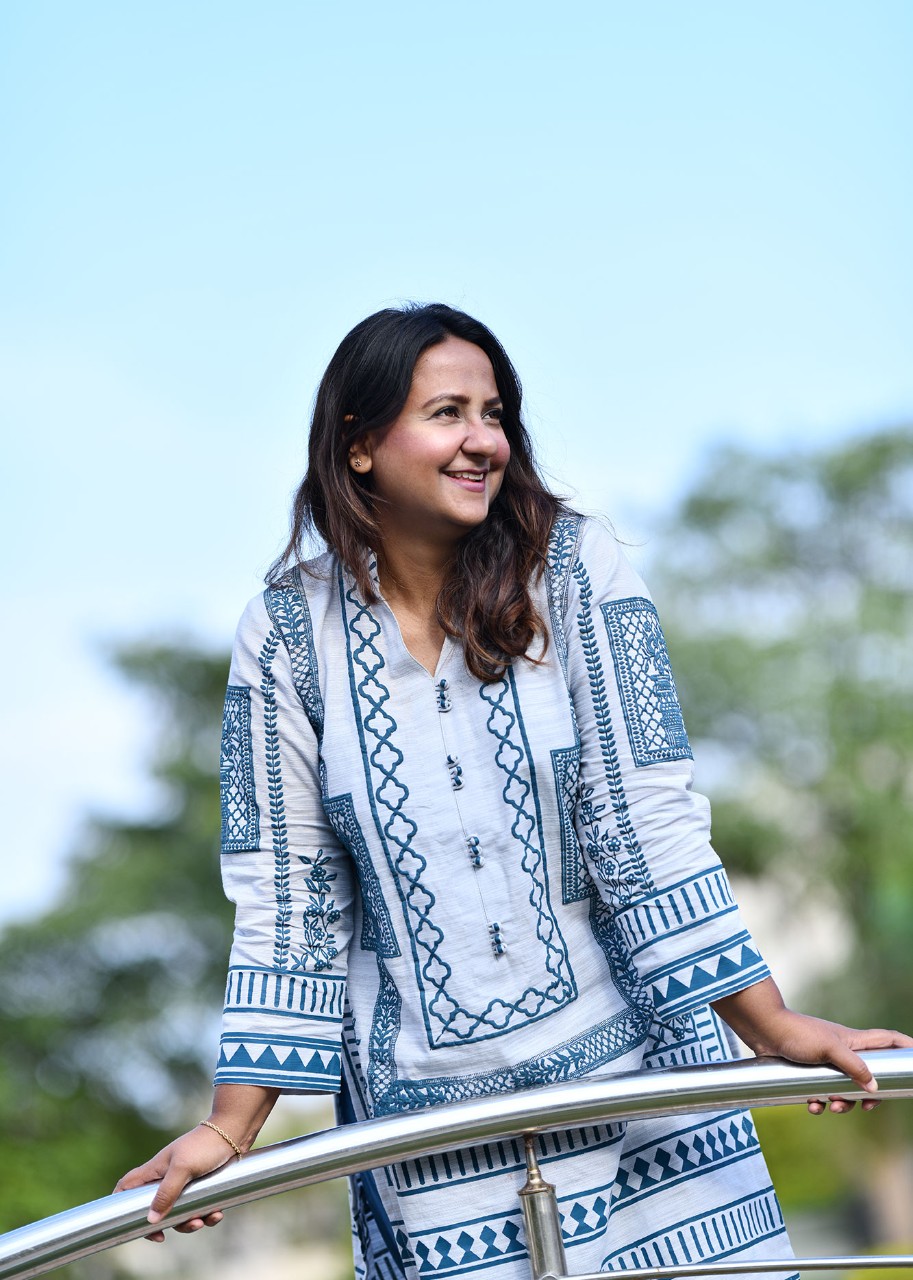 Tips
'Whether you want to start a business or excel at your job, be ambitious about it.'
'Set career goals for yourself and reassess them on an annual basis.'
'Have a meaningful, purposeful life. As you mature, think about the bigger things.'
The offer
Founded in 2020, Consultivo offers business management services, including business and tax registration and office setup, tax management and advice, accounts and payroll management, HR solutions and project management. The firm also offers digital solutions such as information systems development, and digital branding and marketing.
All change
In 2020, when the pandemic struck, Sheikh left CCCC to look after her young daughter at home. However, she had for some time had a desire to set up her own business. So she used the pandemic as an opportunity to launch her consultancy, Consultivo.
'We consider ourselves a hybrid organisation – we are both for-profit and not-for-profit – because we want everybody to have access to services and not be discouraged because of the price tag,' she says. 'We want to be the McKinsey for small enterprises – to have that quality of service available and accessible for everyone, especially women.'
It's still early days for Consultivo, which has a small operations team and commissions additional experts in service areas as required. As the workload increases, Sheikh will recruit more staff and plans to move into a formal office space when circumstances allow.
The pandemic has played in her favour by creating an acceptance of remote business support. 'I could just set up a small office in my home and start working,' she says. Companies were also looking to downsize teams and cut costs, so Consultivo's remote working solution was attractive.
One client moved over from a Big Four firm, seeing the opportunity to get quality service at a lower price – Consultivo now manages its payroll and tax compliance.
Value-driven clients
Consultivo's client portfolio includes a mixture of primarily foreign companies – Australian, American and Chinese, including Sheikh's former Chinese employers. She describes such corporate clients as 'value-driven' in the sense that they believe in businesses that promote sustainability and that are led by women.
Alongside the foreign companies, Sheikh has developed a niche focus on women entrepreneurs, although this is less of a profit-making opportunity currently. 'Many women are tempted to come to us when they see me as the face of the organisation,' she says. 'They don't pay much, but they require a big investment in time.' Many don't understand about bookkeeping or tax and regulatory requirements. She views the effort spent in explaining such details as part of the firm's positive social impact.
Sheikh also sees opportunities to help clients understand the need for digital transformation in their businesses. 'Many do business in traditional ways,' she says. 'So we are trying to change that mindset. We want people to see there are other ways of doing business.'
Consultivo itself is leading by example, using a mix of digital platforms for its communications. It updates clients about tax and regulatory changes and government incentives via Facebook, and has Instagram content designed to attract women as well as a WhatsApp number for them to reach out for consultation without leaving home.
'We have a vision of disrupting the conventional, dry consultancy practices that won't use social media,' says Sheikh.
In a fast-changing digital world, it's an ambition that will no doubt prove attractive to many.