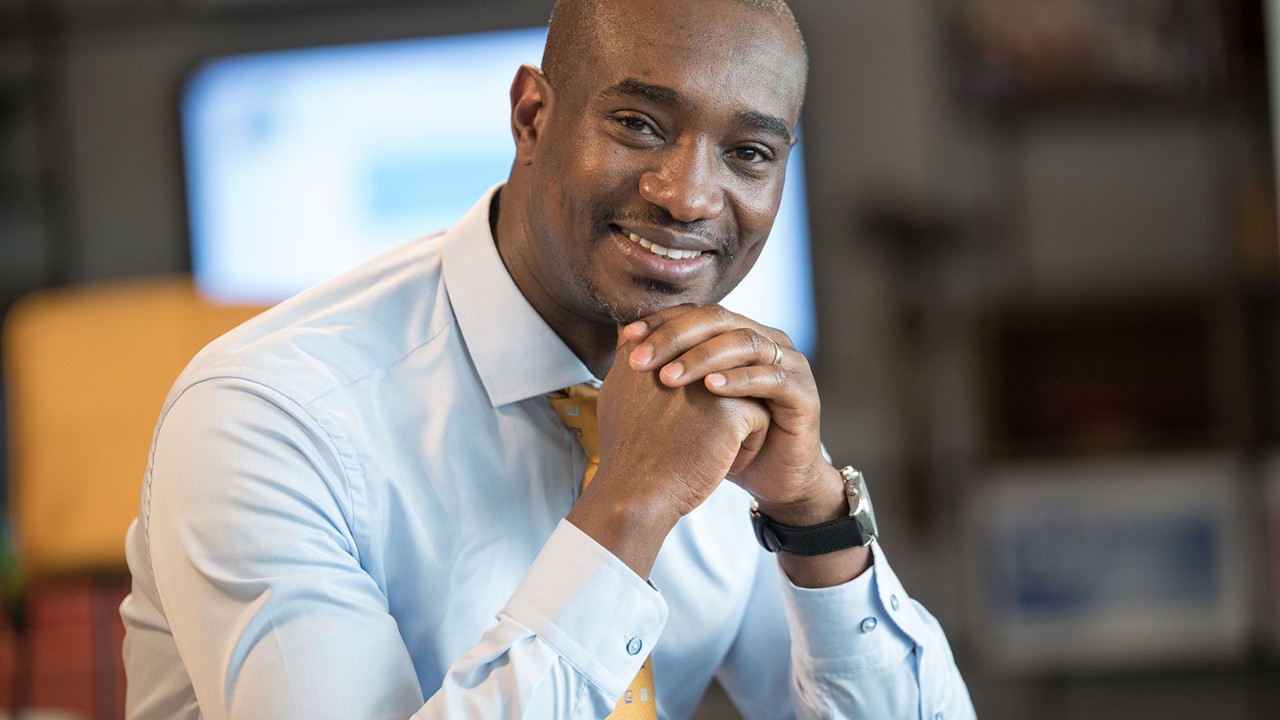 With British American Tobacco (BAT) looking to reduce the health impact of its tobacco business, its Kenya-based FD for East African markets, Philemon Kipkemoi FCCA, has been busy with the financial underpinning of a fast-changing business. Offering reduced-risk products that do not contain tobacco or involve combustion is now seen as the way forward, but building the factories to make them and creating a market for them requires extensive investment.
It does, though, leave Kipkemoi, who has been with the company since 2007, exactly where he has always wanted to be since he finished his initial training with PwC in Kenya – 'at the centre of the action' – enjoying the opportunities and challenges that come with working for a multinational business.
When moving on from PwC, he had clear ideas of the career environment he was seeking. 'I was looking for an international company with a global presence, listed on the local securities exchange and with a good reputation for talent management and growth opportunities,' he recalls. And that was why 14 years ago he joined BAT, where his expectations have been 'well met'.
'It is a global company with a very inclusive culture,' he says. 'On average I have had a new role every two years. I have also had opportunities to work outside Kenya, so have had a rich career.'
'Illicit trade is a challenge not only to our industry, but to governments in Africa'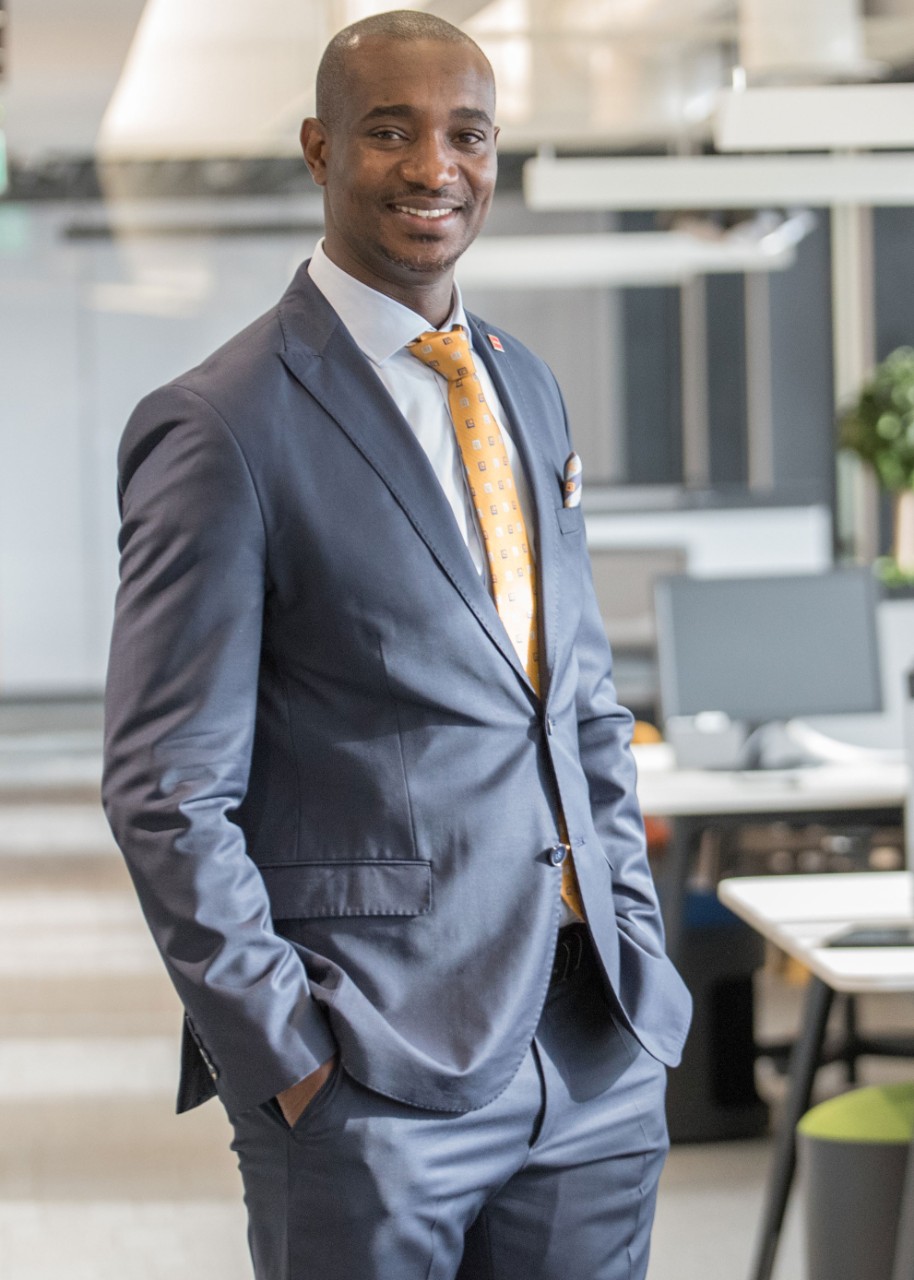 CV
2020
FD, East African Markets, BAT; executive finance director, BAT Kenya; and chairman of the board of trustees, BAT Kenya Staff Provident Fund
2017
Non-executive director, BAT Uganda and member of the board of trustees, BAT Kenya Staff Provident Fund
2009
Finance manager (manufacturing), BAT; subsequently promoted to finance controller, Uganda & Big Ben Tobacco (DRC) (2012), finance  controller, East & Central Africa (2013), head of operations finance, East & Central Africa (2016), and finance director, Horn of Africa & Indian Ocean Islands (2017)
2007
Internal audit manager, sub-Saharan Africa, BAT
2004
Audit trainee, PwC Kenya
As well as his regional role, Kipkemoi is executive finance director of BAT Kenya, one of the multinational's major operational centres, and a non-executive director for BAT Uganda.
Becoming an accountant might seem an odd choice for someone who studied textile engineering at university, but Kipkemoi saw it as a passport to a good career. 'In every business, be it engineering, medical or farming, you will always need a finance professional,' he explains. 'The diversity that accountancy offers is broad. It gives you a lot of choices.'
The ACCA Qualification, which he gained in 2008, was an easy choice to make. 'I felt it would be a key enabler for an international career,' Kipkemoi says. 'It hasn't disappointed.' A career highlight was a secondment in Uganda, where he helped farmers transition to cashless payments. This had a positive social impact, he says, by 'introducing them into the banking system and encouraging a saving culture'.
Kenya hub
BAT's operations have had a significant impact on many African economies, but Kenya is a particularly important part of its East African profile. 'We began operations in Kenya in 1907 and have been listed on the securities exchange here since 1969,' he says. Now BAT Kenya is 60% owned by BAT Group, and has more than 4,800 local shareholders.
Local economic impact is increased by the structure of the company's business. 'We run an end-to-end process where we do tobacco farming and processing, and cigarette manufacturing, both for export and for local consumption,' Kipkemoi explains.
'BAT Kenya has one of the hub factories in Africa. We make goods for export to the whole of East Africa, and parts of Central, South and North Africa. So our contribution to the economy is quite significant. We have about 80,000 trade and business partners in Kenya alone, and approximately 4,000 farmers who grow tobacco [leaf in the jargon] for us.'
Looking to the future
The Kenyan business is evolving. 'We have just completed the first phase of a US$25m investment in a modern oral nicotine pouch factory in Nairobi,' Kipkemoi says. 'It's the first of its kind in Africa and we anticipate that this will create skilled jobs, generate export opportunities and also support the government's agenda for increasing manufacturing output.' The new Kenyan factory will again be a manufacturing hub, supplying most markets across the continent.
'The investment is in line with BAT's new global purpose, unveiled in 2020, to build a better tomorrow by reducing the health impact of its business,' Kipkemoi comments.
The company aims to achieve this by offering reduced-risk alternatives that do not contain tobacco or involve combustion. Examples are tobacco-free modern oral nicotine pouches or vaping products.
'Globally we spend about US$3.5bn on research and investment in these new categories,' Kipkemoi says. For consumers in East Africa, oral nicotine is seen as particularly appropriate. 'In this part of the world there's a strong legacy of oral nicotine products such as chewing tobacco,' he adds. 'So we think there is potential for that business [modern oral nicotine pouches] and we want to provide innovative solutions.'
Building the market for such products requires consumer education, as well as coordination with governments to establish appropriate regulations. 'We continue to engage with the relevant national authorities to contribute to the development of a sustainable regulatory framework for the new nicotine products we are bringing to market,' Kipkemoi explains.
Conservation
Kipkemoi also identifies other ways in which BAT is developing a sustainable business with high governance standards. 'We contribute to the development and protection of communities through our environment, social and governance agenda,' he says, referring to BAT's cultural and environmental conservation practices. 'For example, we have farmers we have contracted to grow leaf,' he says. 'We want to make sure their agricultural practices are sustainable and will conserve the environment.' In line with this goal, BAT has planted around 54 million trees in Kenya since 1978 – roughly one tree for every Kenyan citizen.
'The pandemic has taught us that we have to change the way we work'
Tips
'Remember that finance is not an end in itself, but a means for organisations to achieve their aspirations.'
'Know your value – that means making a difference to the organisation and being an influencer.'
'Never compromise on ethics – as your career progresses, people become less concerned about your technical competence and more about whether they can trust you with their business.'
As well as focusing on Kenya, Kipkemoi has his East African responsibilities to address. During the pandemic, his priorities have been keeping BAT's people safe while also maintaining business continuity in each market.
Alongside these, a key preoccupation remains ensuring the business is prepared to thrive in a post-pandemic era. 'This is more forward-looking, focusing on what we can do now to put us in good stead when this is over,' he says.
Digital investment is a key part of this preparation, influenced by BAT's response to Covid-19. Kipkemoi used to spend half his time travelling, but hasn't made any trips for over a year. In fact, most of his team are still working from home.
'The pandemic has taught us that we have to change the way we work,' he says. 'We are focusing on investment in technology so that we can communicate digitally with our trade partners and build a cohesive team internally, despite the fact we don't meet physically.'
Tackling tax evasion
Another key challenge is tackling the illicit trade in tax-evaded cigarettes, which has grown during the pandemic. 'This illicit trade is a challenge not only to our industry, but to governments in Africa,' Kipkemoi says, noting that lost taxes could be paying for vaccines. BAT is addressing the problem by ensuring outputs from factories can be traced. It is also supporting education among trade partners so they can distinguish between legitimate and illegitimate products.
This is not a battle BAT can win alone, however. 'It needs a lot of partnership between us and the revenue authorities,' Kipkemoi says. 'I am happy to note we have a very good collaborative relationship. When we win this fight, both of us ultimately benefit.'
BAT Kenya
KSh38.8bn (US$ 400m)
Gross revenue 2020
KSh7.4bn
Profit before tax
34%
Growth in pre-tax profit between 2019 and 2020
390
Number of direct employees