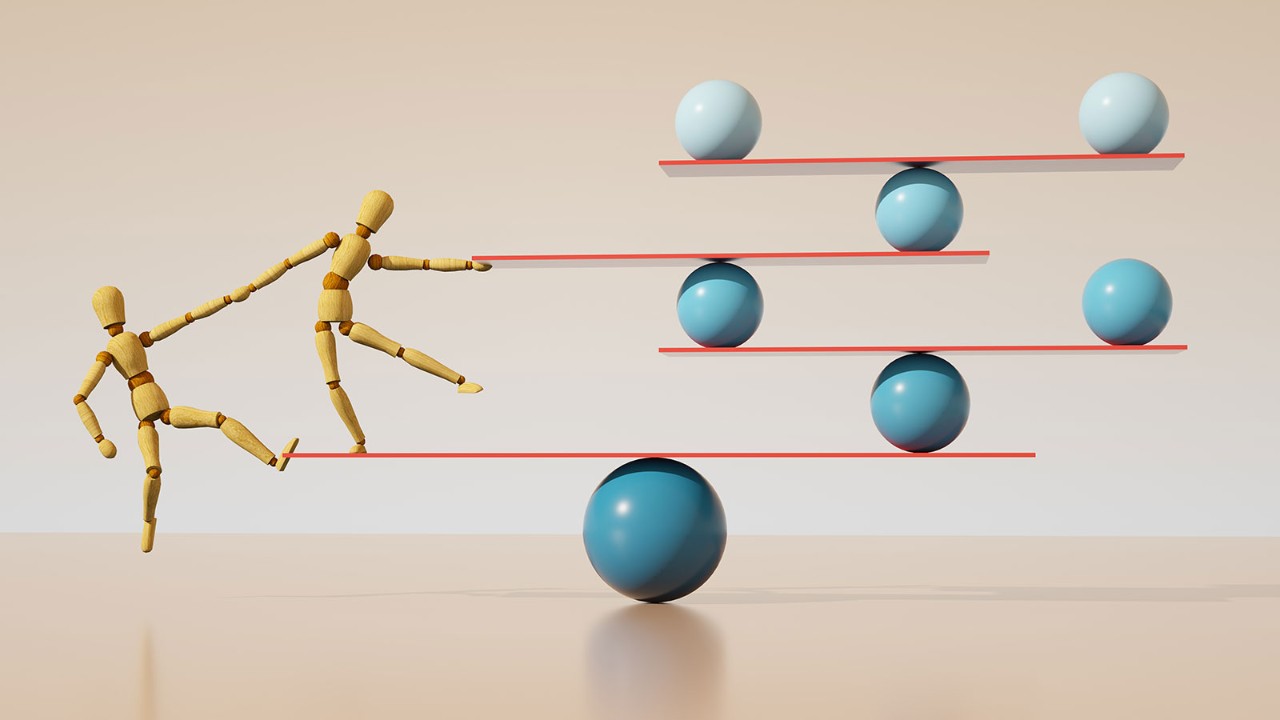 In uprooting the world of work, Covid-19 has highlighted many new possibilities, including the agility of the gig economy.
This was not news to those who had already defied convention, renting out their skills and expertise on an individual project basis.
Emma Hinchey FCCA, founder and CEO of The CEO Centre – established in Adelaide, Australia, in December 2019 – explains the unique niche that part-time or temporary professionals can fill in the C-suite.
'Over the past few years I'd become aware of the difficulties experienced by boards when it comes to replacing their CEO or CFO,' she explains.
'I realised that the solution to the requirement for a short-term experienced executive was right in front of me.'
'The badge of honour that used to come with working 16-hour days is fading fast; people don't want their lives to be completely consumed by their work'
The CEO Centre has a team of around 15 senior executives available to immediately meet the requirements of clients, while Hinchey also has access to a network of professionals who are willing to commit to projects such as mentoring programmes.
In its first year, The CEO Centre supported a large number of not-for-profit entities in the disability sector predominantly, as well as in local government.
Executive services
During 2020, more businesses faced with recalibrating during the pandemic reached out to The CEO Centre to help them solve a problem.
'We delivered a broad range of services,' Hinchey says. Apart from interim placements, engagements included strategic reviews, executive leadership workshops and coaching, business segment analysis and review, financial sustainability reviews, internal process audits, risk management and action planning.
While this model works extremely well for organisations that need expertise but don't have the budget for a full-time position, it also reflects the way the world of work is changing, Hinchey believes.
'The badge of honour that used to come with working 16-hour days is fading fast; people don't want their lives to be completely consumed by their work,' she says.
'This opens the door to more flexible working arrangements for senior executives who want to take a different approach. Having been successful in their careers, and having heavily committed to organisations for many years, they were looking for shorter engagements where they could tackle interesting problems and projects and add value with their vast experience.'
A question of purpose
John Paterson FCCA, is one. With a wealth of international business experience on his CV, Paterson looked in the mirror one day and questioned his purpose.
'I'd been extremely fortunate to hold senior roles in world-class organisations in fascinating emerging markets,' he says. 'These experiences were deeply impactful. But as my career progressed I was finding myself more removed from the coal face of businesses, and contributing less to the real decision-making impacting SMEs.'
Attracted to the idea of the impact a part-time CFO could have on the success of a SME that would not ordinarily be able to afford or secure the services of an industry-experienced, high-calibre CFO, Paterson joined UK-based The CFO Centre as regional director in Sydney.
'Being able to bring great strategic and financial experience and expertise to businesses, which they can implement quickly, is very rewarding,' he says.  'And the flexibility is wonderful.'
Now, as a part-time CFO, Paterson can structure his workload around the things that are really important in life and establish a balance that is very positive.

'Senior executive roles come with significant work pressure and numerous personal sacrifices, such as missed school sports or cultural events, which you can never get back,' he says.
Finally, there's the ethical satisfaction of being able 'to make decisions about the types of organisations I'm willing to work with, along with those I choose not to', he adds.
Positive balance
After relocating from the UK to set up the Australian arm of Richard Branson's Virgin Group (now Virgin Australia) and later restructuring an Adelaide law firm's business, Russell Colbourne FCCA was tired of the state-to-state commuting his full-time roles required.
Good gigs
Providing freelance CFO services since 2007, Heather Smith FCCA, a digital practice owner, outlines the benefits of the gig economy:
For the professional
Freedom to choose your own hours
Variety of interesting work
You don't have all your eggs in one basket
Satisfaction of supporting a client who could not afford full-time support.
For the client
Expert, affordable qualified support on call
Access to experts who have exposure to multiple businesses
Bringing a broader perspective and experiences to SMEs
Avoids additional employee costs.
'The benefits are that I choose how and where I spend my time for the most effective results'
In 2019, with his wife now also travelling interstate for work, Colbourne was looking for a more flexible opportunity.
At The CFO Centre he's part-time CFO for three clients, working with each up to a day per week. 'This gives me time for my personal and professional commitments, which include voluntary work with ACCA as the elected panel representative for South Australia, and as manager for my son's soccer team,' says Colbourne, who in addition to holding directorships and board positions also hosts Your Money Machine, a weekly global radio show.
'The benefits are that I choose how and where I spend my time for the most effective results,' he says.  'I get to work in a variety of industries – generally working with SMEs – and am able to get quick results by implementing the rigour that a CFO brings to a business, especially ones that have never experienced financial structure before.'
Colbourne finds it incredibly rewarding to see his clients' businesses stabilise and grow. 'I can also spend more time on my own projects – I am just starting the process of launching a venture capitalist fund – and with my family.'
That flexibility is a key reason why Heather Smith FCCA, founder of Anise Consulting, set up her own freelance business in 2007. It was the early days of cloud technology and Smith, who was raising a young family at the time, could see the possibilities. 'This offered me flexibility and interesting work, from one-off projects to longer-term gigs,' she explains. Leveraging digital tools, Brisbane-based Smith is able to work from anywhere and her clients can be anywhere too. 'Small businesses benefit from connecting to expert CFO advice, without bearing the cost of engaging someone in-house full-time.'