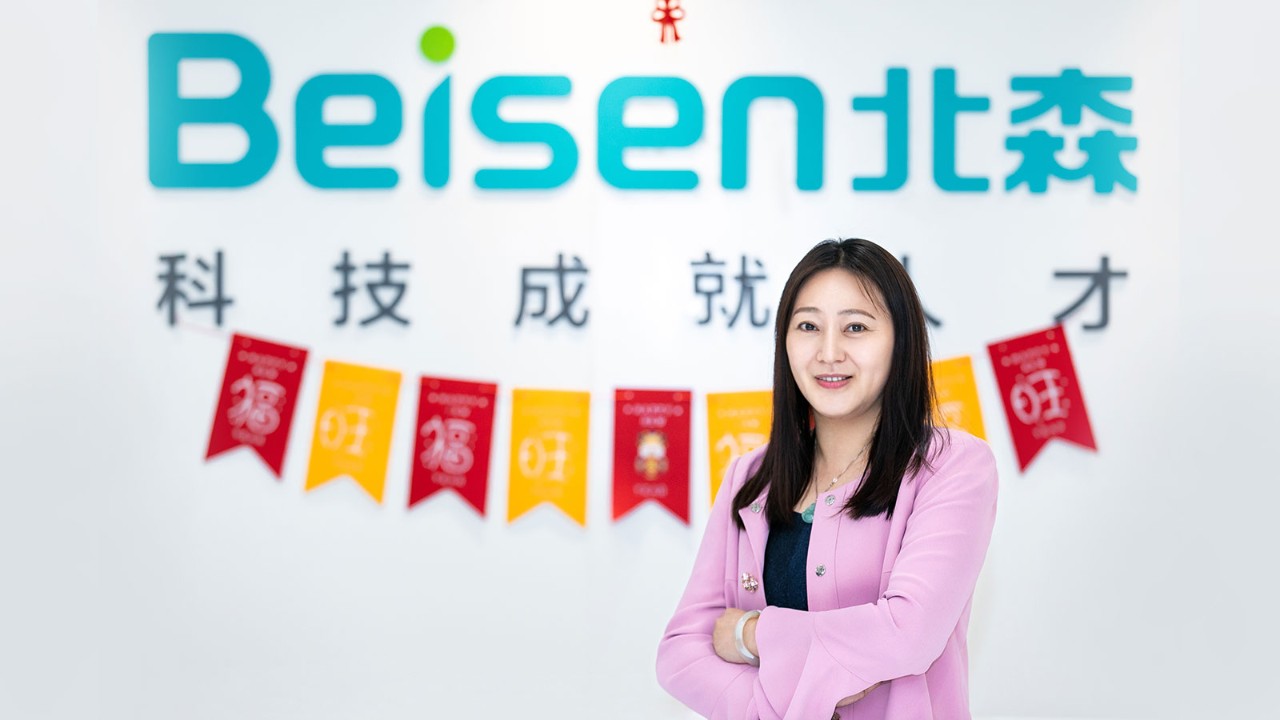 Juggling a variety of roles is no easy task, particularly for women who, in addition to professional undertakings, have the responsibilities of being a daughter, mother, wife – or a combination of these – to manage.
'At work, women perform under equal intensity and pressure alongside men to build up trust and win recognition, while at home – especially in Asian cultures – women shoulder more responsibilities to look after parents and children,' says Anni Liu Xianna, vice president of Beisen Cloud Computing in mainland China. 'How to strike a balance is a challenge faced by every female professional.'
'One needs to win others' respect through future performance; an opportunity is given, but success can only be earned'
Beisen Cloud Computing
Established in 2002, Beisen Cloud Computing is China's largest integrated HR software as a service (SaaS) and human capital management platform, providing end-to-end solutions for talent management technology, software and consulting. The company has ranked first by market share in the country's HR SaaS market since 2016, according to IDC.
With dual headquarters in Beijing and Chengdu, the company has 18 branches in the country, serving more than 6,000 corporate clients in industries ranging from internet and automobile to property, retail and manufacturing.
Inner strength and determination have helped Liu to pursue a successful financial career over the past two decades at a string of Fortune Global 500 companies, including as finance manager at Emerson, finance controller at Cabot Greater China and finance director at Amazon China.
Female financial executives have their own professional advantages, argues Liu. 'Compared to men's propensity for ambition and fast action, women are natural communicators, with gentleness and resilience,' she says, adding that this approach can gain respect during moments of conflict.
Broad perspective
During her formative years, Liu says that her parents encouraged her to study accounting at college because of the stability that the profession offers.
However, she admits she wasn't quite sure at first if it was a 'natural fit'; defying the usual stereotype of being meticulous, detail-oriented, authoritative and favouring certainty, she prefers to take a broader perspective, think outside the box, embrace change and take on new opportunities.
This attitude attracted Liu to study with ACCA, although she jokes that there were easier qualifications she could have pursued. 'My life motto is to start with the hardest route and crack it,' she says. 'Like climbing a mountain, once you reach the peak, there will be no other trails that can stop you.'
After graduating from Tianjin University of Commerce in 1997 with a bachelor's degree in accounting, she began her career as a finance analyst at Henkel, immediately fulfilling her graduation goal of working for Fortune Global 500 companies and to learn from a variety of industries.
'Some financial executives add certain preconditions to their career development – for example, to stick with the internet or manufacturing – but I value diversified experience and the freedom of choosing,' she says. 'The pay cheque was never my priority.'
Multitasker
Setting no limits has enabled her to take on other roles as a consultant, independent director and part-time university professor, as well as chairing industry forums and even anchoring CFO events. Not only that, in 2002, she earned an MBA from the University of California. Each role, Liu says, requires dedication and a mentality to lean in.
One of the biggest promotions in her career came in 2012, when Liu was appointed as Cabot's finance controller for the Greater China region, having previously joined the company as a finance manager of one of its subsidiaries in Tianjin.
The recognition was a nod to her business acumen and ability to push for change. Previously, she had led a project to improve inventory management, enhanced internal control effectiveness and ensured the financial credibility of a million-dollar deal.
'Cabot's CFO for Asia Pacific came to me and asked what I would do if given a bigger role,' she says. 'A professional accountant himself, he trusted my professional expertise as an ACCA member and appreciated my leadership potential.'
'I value diversified experience and the freedom of choosing; the pay cheque was never my priority'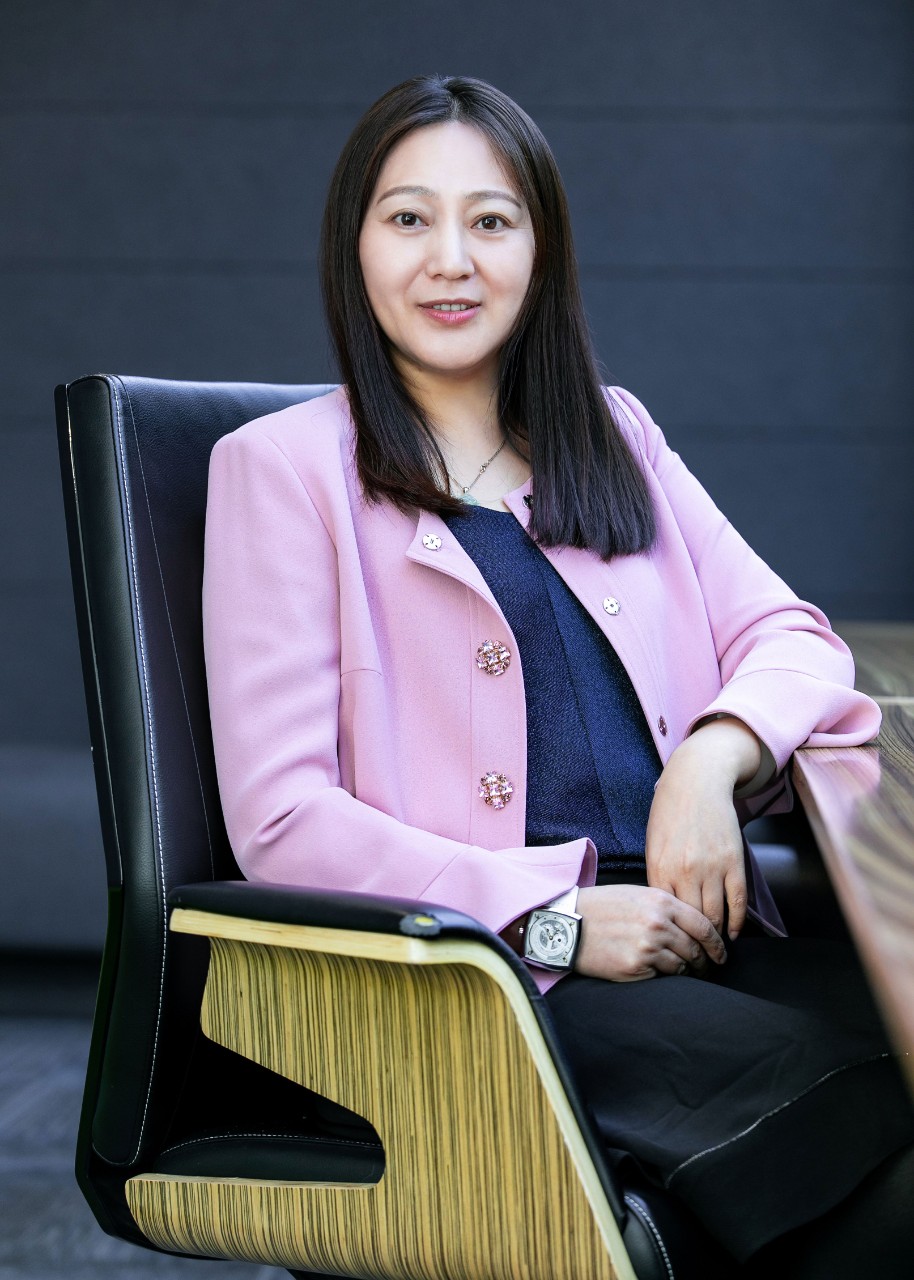 CV
2018
Vice president, Beisen Cloud Computing
2015
Finance director, Amazon China
2012
Finance controller, Cabot Greater China
2009
Finance manager, Cabot
2004
Finance manager, Emerson
Liu can still recall what impressed her most in the conversation. 'He told me that one needs to win others' respect through future performance,' she says. 'An opportunity is given, but success can only be earned.'
However, the promotion put some obstacles in her way: for one, it required her to relocate to Shanghai, thousands of miles away from her family. Second, the responsibility for leading six subsidiaries in the region and being director at two invested companies presented a drastic increase of workload and pressure.
'I had to make many decisions on a daily basis, leading a much bigger team formed of people with different educational backgrounds and cultures,' she says. 'It was like my previous capacity was stretched by nine times. The pressure was tremendous, as people looked at me with curiosity and reserved trust, unsure if I could lead the company in the right direction.'
Balancing act
While it took Liu six months to adapt to her new role in Shanghai, the family front proved to be more demanding. Initially she would return home once a month but her son – still in primary school – found the long separation difficult. On top of that, there were also periods when she needed to take care of her parents.
As a solution, for the next three years she returned every weekend and scheduled online meetings during her travel time.
There is no easy answer when it comes to balancing work and caring for the family, Liu says. 'You can only squeeze your own time, double down on efforts and accept any inadequacies,' she points out.
New direction
After spending over two decades working for China-based foreign companies, Liu was ready for a new direction when she received an offer to join Beisen, a private-owned company.
'There's always some doubt in China about whether staff from big Western companies can benefit private companies,' she says. 'But I was curious, so I figured it was about time to bring what I had learned so far to help home-grown firms.'
As vice president at Beisen, Liu has branched out beyond corporate finance, overseeing business strategy, investment and financing, commerce, purchase and legal affairs, with some teams being built from scratch.

As the company eyes an initial public offering in the near future, there will be even more new opportunities and challenges ahead, she adds.
Stay curious
Liu is passionate about passing on what she has learnt to future generations – a commitment that was recognised in 2018, when she won the ACCA Northern China Advocate Award, which honours members who promote ACCA's values.
She also finds time to serve as a visiting professor at Tianjin University of Finance and Economics, as well as mentoring postgraduate students at Beijing's University of International Business and Economics.
An ACCA member since 2010, Liu says she is deeply proud of helping new members and those still on their way to earning the qualification. 'I am happy to guide those who follow the path and achieve their own success,' she says.
Liu's advice to young professionals is that nothing should be more important than an open-mindedness to learn and try new things.
'Attitude is everything,' she says. 'Staying put is not enough. One has to remain curious and keep on innovating and improving.'