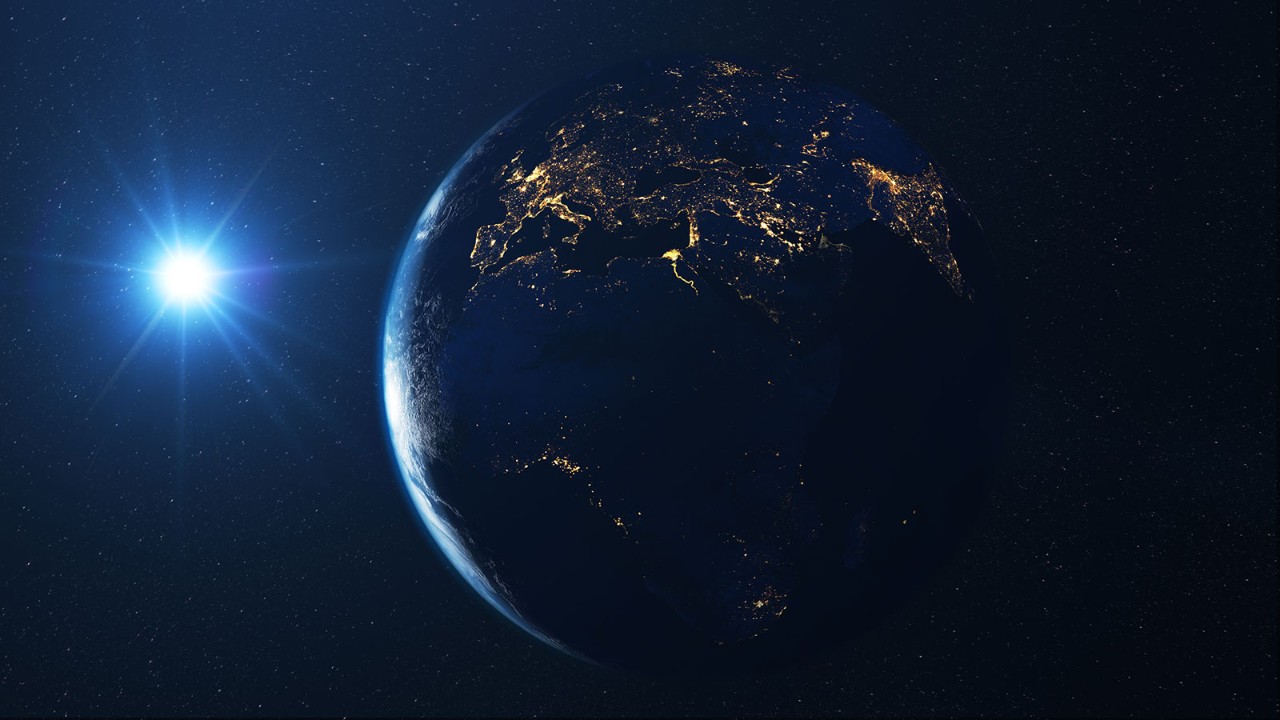 A difficult truth is emerging: reducing our negative environmental and social impact is not enough. Systems scientists have recently presented compelling evidence to show that four of the nine planetary boundaries that define a safe operating space for humanity have been transgressed and must be reinstated if the Earth is to avoid disaster. According to these scientists, regeneration of these four boundaries (climate change, biosphere integrity, land-system change, and biogeochemical flows) will be impossible unless businesses commit to the cause.
But companies, struggling with reducing, let alone reversing, their impact, lack the regulatory boundaries, measurement tools, reporting frameworks and even defining credo to begin putting back into the environment. Until, perhaps, now.
A finite world
Two practical systems science frameworks have emerged, based on one stunningly simple idea: institutions should report using planetary boundaries. The theory behind planetary boundaries is that the planet is finite, and that our current economic assumption – that infinite growth is both possible and desirable – can only end in catastrophe.
Linking planetary boundaries to business, a paper from the Cambridge Institute for Sustainability Leadership, in partnership with French luxury goods company Kering, puts it plainly: 'The science is clear: if the planet is destabilised there is a significant probability that our complex society will unravel.'
The two frameworks that have emerged hail from quite different areas of the reporting world – the UN and a UK startup foundation. They aim to integrate planetary boundary measurement into government-level and corporate management reporting.
'I've had CEOs tell me they are using the framework internally, but don't want to mention it externally because their results are terrible'
The first, the UN's System of Environmental Economic Accounting (SEEA), in development since the 1990s, guides governments to develop natural capital accounts that demonstrate the relationship between the environment and the economy at a country level. This information is then fed into government policy-making and, theoretically, can help create the kind of commercial regulation that sets up effective boundaries within which business can operate without eroding environmental goods.
Planetary decision-making?
The second framework comes from UK startup the Future-Fit Foundation. It has launched the Future-Fit Business Benchmark, which, according to its co-founder and CEO, Geoff Kendal, 'helps business to understand what the destination is and how to measure progress towards it'.
Kendal argues that 'most companies are only interested in ratings and rankings, and who is leading, when their focus should at least be on zero'. But he adds that, until now, systems science and planetary boundary conditions have been too abstract for businesses to implement. He hopes Future-Fit will change all that.
'The benchmark provides actionable guidance on what is required to become sustainable, and not just less bad
'In the past, the emphasis has all been on reporting, and ESG [environmental, social, governance] isn't baked into core business decisions,' he says. Though the foundation's benchmarking framework ultimately supports accurate reporting, it is more of a management tool that allows continuous business tracking based on a set of common, clear and mathematically underpinned indicators that ideally drive management decision-making.
Pharmaceutical company Novo Nordisk is the first global company to complete a Future-Fit assessment. Its global lead for integrated reporting, Cora Olsen, says: 'The Future-Fit Business Benchmark provides companies with clear, actionable guidance on what is required to become sustainable, and not just less bad. This must be part of the frameworks and standards if meaningful progress is to be made, and if the Sustainable Development Goals are to be met.'
Selective
But problems dog both these approaches. Criticisms of the UN's SEEA include its approach being voluntary, and that even advanced adopters seem to pick and choose where it drives government policymaking.
'The contemporary conceptual basis of accounting as legally defined is too narrow'
Though the Future-Fit benchmark is aimed at businesses and its calculations operate with a high degree of specificity, its wider adoption suffers from two key roadblocks. The first, says Kendal, is that businesses that use the benchmarking framework as intended are often horrified by the results.
'I've had CEOs speak to me at conferences and say they are using the framework internally, but don't want to mention it externally because their results are terrible,' he says.
Kendal mentions that pressure from investors could help with a (perhaps unlikely) reporting amnesty where a substantial number of companies air their dirty laundry all at once.
Defining problems
The second key issue that limits the value of the Future-Fit benchmark is more existential: the very definition of what constitutes a public company. In their article, Planetary boundaries and corporate reporting, Jeroen Veldman and Andreas Jansson argue that 'dominant assumptions of the status and architecture of corporations' stand at the centre of an 'unanswered call' to integrate planetary boundaries and life-cycle based reporting into accounting theory and reporting standards.
They write that the definition, object and audience for corporate reports are 'restricted to a very specific set of actors, interests and time horizons'. This 'unduly restricts notions of accountability and is connected to a specific notion of political economy'.
In other words, there are two conversations happening at the same time. Business is having a conversation about reporting and hitting targets, while the planet-conscious are having a conversation about what the Earth can tolerate. And the first conversation is only loosely based on the second.
If the audience and object of corporate reporting remain constrained by the legal definition and purpose of a corporation, then transparency, accountability and materiality will also be constrained. According to the authors, the 'contemporary conceptual basis of accounting [as legally defined] is too narrow'.
Parsing independent research, the academic and non-executive director Carol Adams writes that we know that 'traditional corporate reporting, through what it counts and what it leaves as invisible, has led to significant environmental and human rights abuses'.
For planetary boundary reporting efforts to gain critical momentum and succeed, the legal status and definition of an organisation may need to be changed. Otherwise the perverse incentives for continuing with limited reporting will remain, and substantial social and environmental damage will roll onwards.