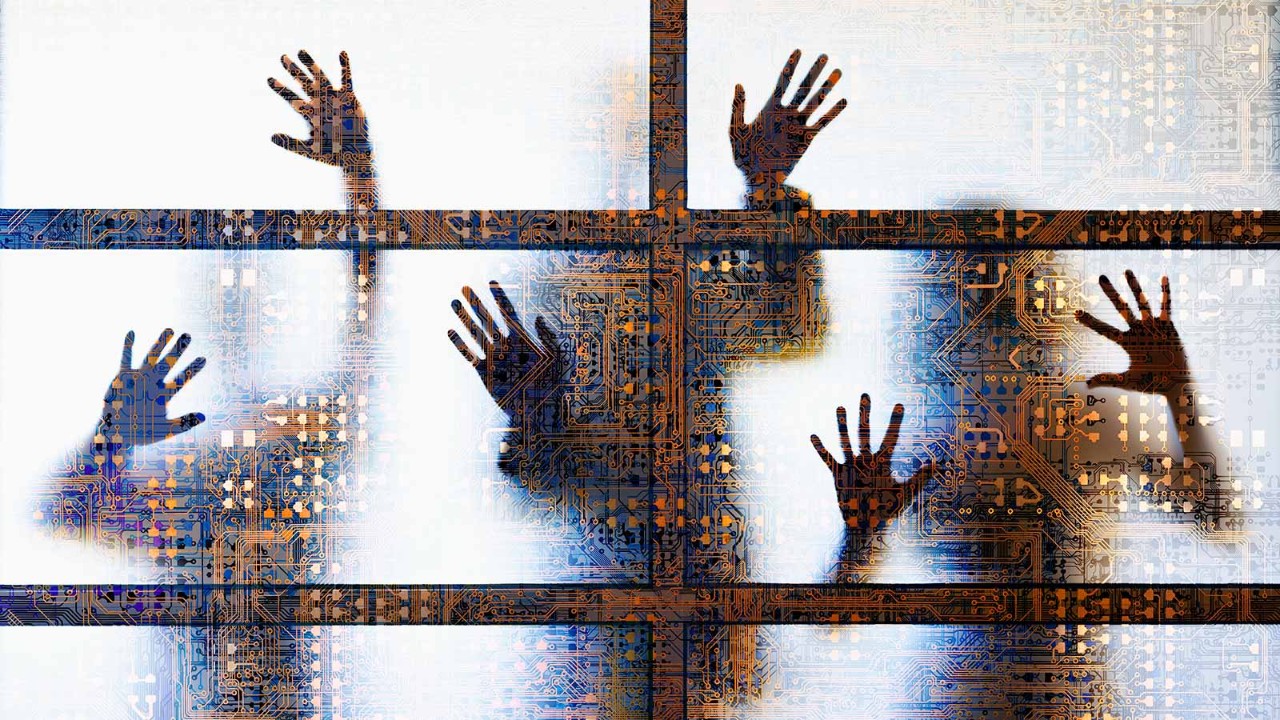 Companies and management encourage initiative and cross functional support within their teams, but sometimes this can backfire.
Consider modern finance departments. There are many routine processes with room for optimisation and automation. Established processes can rely on manual work with basic software like MS Excel.
In such an environment, someone with moderate to advanced IT skills, such as writing Visual Basic for Applications (VBA) scripts, using Power Query or even establishing an ad hoc SQL server, can drastically improve performance by automating routine tasks that otherwise eat up days of manual number crunching.
However, such automation needs to be carefully controlled and understood by management and the company's IT function or you might get a ticking bomb of 'black market IT' inside your company.
'Good Samaritans', working in finance who have such skills, or are just learning them for themselves, have their own jobs to do. But they are aware of general processes going around them. They see some inefficiencies, such as people manually reconciling figures, laboriously processing big data sets or calculating accounting adjustments.
Being good-natured, motivated people, they offer to help. A few hours of work and a small process is automated saving hours of work daily for a colleague. The immediate boss doesn't mind; it has only been a couple hours, and everyone seems to be happy with the results.
If you need something automated you know you should go to IT, who will book you into their schedule. And six months to a year later you'll get what you need…
Or you can ask the Samaritan and get results by Friday.
But then one day it turns out the Good Samaritan has automated several routine processes of other employees in a way that only they understand. Furthermore, their own day job is suffering as more time is spent on this hobby-level automation.
Failure to stop this will leave you with problems:
You suddenly have a major exposure to a single person. If they leave, the processes may break as there can be little or no formal documentation
The person might realise this and use it as leverage, asking for a substantial pay rise
The ad-hoc automations are likely to be unreliable and accrue technical debt that requires constant updates as the company's business evolves
Handling the situation poorly might result in bad morale and even a loss of the Samaritan, who has potential to be an asset to the company
Such situations are more frequent than one thinks. All you need is one or more of the following factors:
Existence of manual processes, that might benefit from ad-hoc automation
Corporate culture encouraging initiative, extra effort and helping others
Ambitious potential Samaritans, especially working on positions that do not 100% challenge their abilities
Middle management not excessively micro-managing their employees so long as they do their main job
Ability for Good Samaritans to effectively work after hours
The last two points have been amplified by Covid-related remote work, as companies have given employees a 24/7 workplace without having to get off the sofa. And an inability of middle management to check what their employees are doing all the time, especially after regular hours.
So, how can you avoid such situations and even turn them to your advantage?
Be aware that such situations may develop. As little as 18 months may pass for such occurrences to fully mature from 'first contact' to a full blown 'black market IT'. Regularly review routine processes and be on a lookout for any tell-tale signs.
Cherish your IT and the benefits of due process and do not fall into a temptation of a quick fix. Official automation projects take time specifically because the teams prepare proper documentation and system architecture as well as support processes that make features future-proof. They also benefit from the back up capacity available within the IT department.
Ad-hoc automation is ok as a quick fix, but only as a temporary solution or as a "proof of concept" preceding the official automation project.
If such a situation is discovered, take charge.
Implement a 'feature freeze': no new 'helpful tasks' are to be processed without express approval of immediate management.
Form a steering committee with the proper level of management, main stakeholders and IT.
Make a dependency matrix of all existing and upcoming projects and processes that are supported by the Good Samaritan. Assign priority and prepare a timeline. Some activities may have to be cut which would cause a fallout from the relevant stakeholders.
Take special care of the Good Samaritan. All things notwithstanding, this person showed initiative, potential and good will, which is commendable and should be rewarded. Be open to explaining the 'big picture' so that the steps above are not seen as a lack of appreciation for his/her work. Involving HR at an early stage might also be a good idea.
Ultimately, the goal of the committee is to come up with proper ways to integrate all the ad-hoc automations into the primary IT architecture of the company as well as to review the role of the Good Samaritan, finding a place where their abilities are fit for purpose and properly challenged.
If these steps are followed, a potentially dire situation may be turned to the company's advantage as it is able to fully leverage the ingenuity and potential of its people.