My role is split between monthly business-as-usual reporting and working on strategic projects. The projects include digital transformation, the development of new services, and identifying and implementing continuous improvement. It is a very exciting time at the trust just now, as we are working towards launching new services. I interact with all areas of the trust at one time or another.
Working from home last year started as a challenge and meant we had to speed up our plans to move to more digital-based strategies more quickly than we had originally intended. But it has been rewarding, as we are seeing the benefits of this hard work. It has also provided us with opportunities to identify additional areas where digital strategies can be used to make further improvements, such as improving accuracy of data, increasing the speed at which data can be gathered and automating processes. My role hasn't really changed with the pandemic, other than we are now looking for more opportunities where we can use digital solutions to improve current processes and procedures. However, continuous improvement was, and always is, an important part of my role.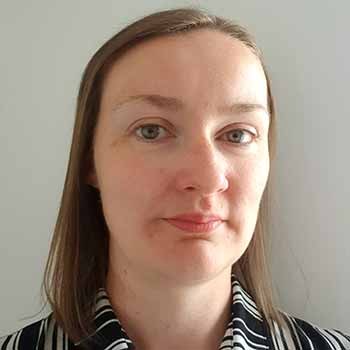 The opportunity to go into a newly created role and get hands-on with identifying continuous improvement was exciting
I joined the Donaldson Trust at the beginning of last year. This was a newly created role and attracted me because the trust was at the start of a 10-year journey, looking to build on its existing base and develop new services to meet the needs of more children and young people with neurodiversities. Its vision is to be the most respected organisation in Scotland for services offered to people with neurodiversities.
I enjoy the challenge of identifying if there is a better way to do something. So the opportunity to go into the trust into a newly created role and get hands-on with identifying and implementing continuous improvement was exciting. Being involved in strategic projects, in particular helping deliver new product and service areas, has been something I have enjoyed over the years in other roles.
My advice to a young accountant starting out is to seek out a mentor. It helped me focus and identify who I was as an accountant and where I wanted to go. I have had many mentors over the years, each bringing with them unique support. Mentoring trainees and providing training to team members is something I have found very rewarding, watching individuals grow and develop in themselves and their roles, and look for new challenges.
The ACCA Qualification has helped me in many ways, opening many doors and opportunities. ACCA's webinars and events continue to help to this day. I have made a number of contacts through networking events, sharing best practices and ideas.
Away from work, I enjoy getting out and exploring the world with my family. That might be for a cycle ride, a walk through the woods or down to the beach. I enjoy exercising the creative side of myself, working on dressmaking and quilting patterns, and offering teaching and support to individuals who are learning these skills.