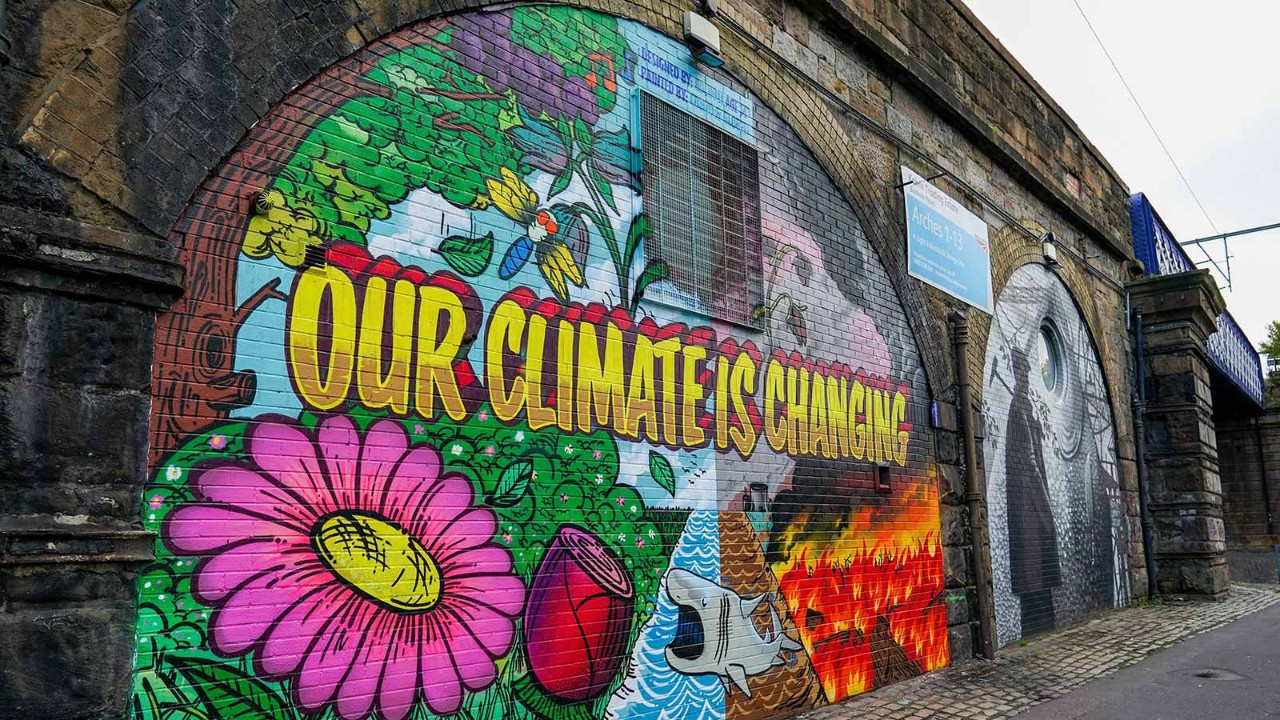 The announcement of the formation of the new International Sustainability Standards Board (ISSB) at the COP26 summit proved to be timely, as investor bodies at the event lined up to call for more consistent and robust reporting around climate change and environmental issues.
Speaking at an IFAC/CDSB event that discussed the recommendations of the Task Force for Climate-related Disclosures (TFCD), IFAC chief executive Kevin Dancey said that the demand for relevant, reliable, consistent and comparable information has never been higher.
'While the first ISSB standards are not expected until late 2022, investors needed more detailed information now – and accountants and auditors are in the thick of the action' he said. 'Accountants have a critical role in delivering information and the insights needed. The TCFD guidance provides a solid framework. This is an area we must get right – it's an important opportunity and responsibility for the profession.'
Rodney Irwin, chief operating officer of World Business Council for Sustainable Development, said it was the job of accountants to act in the public interest 'and there is nothing more pressing in the public interest than the climate emergency.'
Accountants need to think how to extract value from the decline of an asset, rather than just write it off through impairment
He likened the profession to standing on the decks of the Titanic: 'This is not the time to run around counting the fixtures and fittings. We need to be looking over the bow of the ship, and make sure we change course.'
Areas for change
Irwin said that a number of things need to change for progress to be made:
Risk management. It need to be more honest – less about predicting the likelihood of an event happening, and more about assessing the company's vulnerability
Accounting. Accountants need to think in terms of how to extract value from the managed decline of an asset, rather than just write it off through impairment, and to think about the impact of climate-change risks on the value and life of property, plant and equipment, inventory and other assets
Disclosures. Sustainability should be about quantification, rather than storytelling, but Irwin said he was 'optimistic' that the new ISSB would make a difference
Finance. Investors need to demand better information and then 'walk the talk' by investing in transforming companies.
It is clear that many companies have a long way to go to improve their climate-related disclosures. At the event, Barbara Davidson, senior analyst with the Carbon Tracker Initiative, discussed the findings of its Flying Blind report, which uncovered a 'glaring absence of climate risks in financial reporting'.
The study examined the reporting of 107 companies in emissions-heavy sectors, and found that 70% provided no indication of how climate risks could affect them financially. 'This means that investors can't allocate capital properly, or engage effectively, or have the information they need to make voting decisions,' she said.
Need for acceleration
Viola Lutz, head of climate solutions at ISS ESG, said that assigning responsibility for climate reporting to the right places in a company was a solid start. Their own research found that among companies that did not have governance structures in place around climate risks, 80% did not report on emissions.
'Progress is being made but a large part of the corporate population is not disclosing in line with TCFD recommendations,' she said. 'If clear standards are combined with active ownership, hopefully we will see an acceleration in the provision of information.'
We need to ensure business stakeholders, are engaged in preserving the value of their investments
Richard Manley, MD of the global investment management company CPP Investment said that corporate commitments to net zero had to be realistic and transparent. 'A blanket commitment to net zero just won't get you there,' he said. 'It's like committing to run a marathon in 1 hour 45 minutes. It's theoretically possible that it could happen one day, but no one has done it yet.'
He called for much wider use of abatement capacity assessments so companies could prove their commitment to reduce greenhouse gases – companies could create a transparent, objective and auditable objective for what it could achieve in terms of emissions reductions, and then tie that to an emissions reduction pathway. Accountants, he added, could play a very important role in supporting companies to reduce their emissions.
'If we are to alleviate climate change successfully,' said Emmeline Skelton, head of sustainability at ACCA, 'we must effectively configure the way we do things. Business is at the heart of this, so one of the key things we can do to address climate change is to ensure shareholders, business stakeholders, are engaged in preserving the value of their investments. This is where climate disclosures become very important.'
Further information
See also the AB article on Carbon Tracker's Flying Blind report