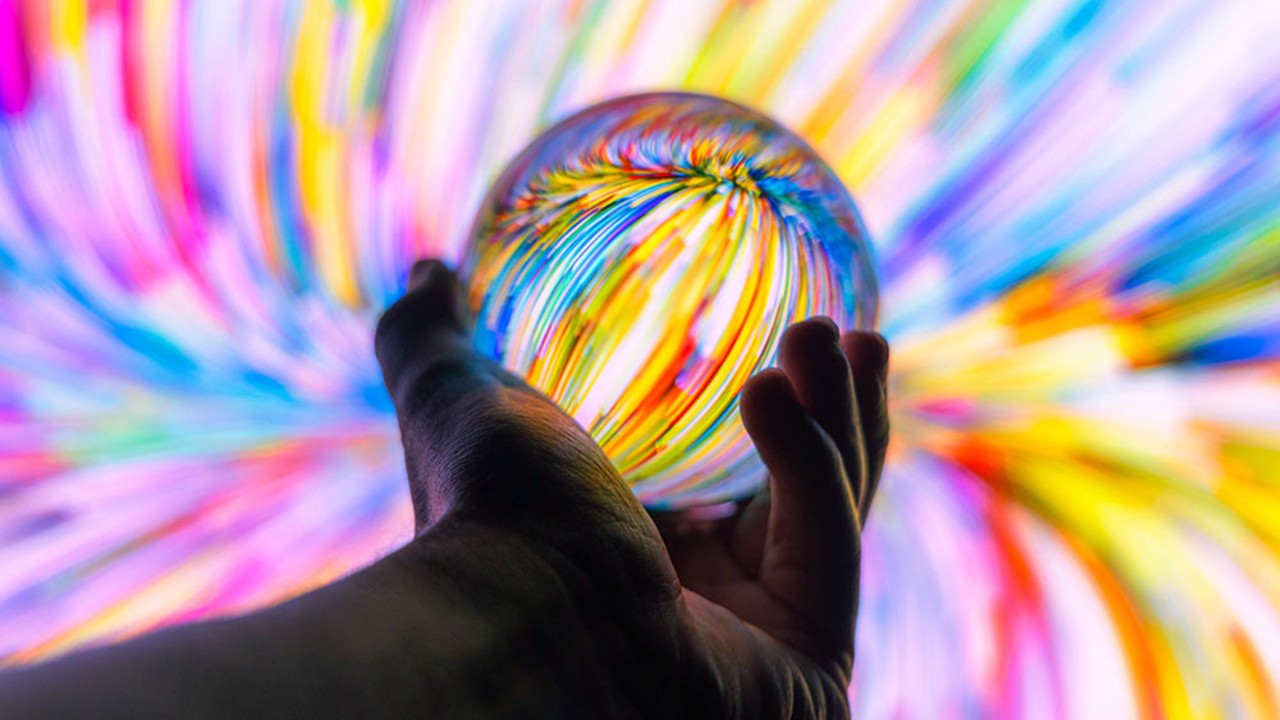 Starting a practice requires more than technical skills – it demands grit, the ability to take risks and self-belief. But to consistently drive fee earnings higher, owners need another skill that they may not consider core: creativity.
You may have already made a significant investment in the right accountancy tools and software, training staff and improving time management. But there may come a time when you find you are busy but not generating any real momentum.
A creative, agile approach tends to be particularly helpful in times of economic disruption
To get out of this rut, practitioners used to following the train tracks and doing things in a logical and sequential way would do well to make use of that underutilised tool, creativity. A creative, agile approach tends to be particularly helpful in times of economic disruption, when old business models may prove less effective.
In the business world, 'creativity' covers a spectrum of initiatives. They typically involve experimenting, exploring, questioning assumptions, using imagination and synthesising information. Creativity is about practising business disruption internally, taking a long hard look at whether the same old thing should be continued to be done in the same old way – or even at all.
How to do it
Unlocking creativity involves investment in ideas and people alike. On the talent front, you need first to recruit the right people to your firm and then provide a safe psychological environment where they can brainstorm, test ideas and 'fail forward' (learn from what goes wrong).
When employees know they won't be penalised for seeking to solve problems by exploring their intuition, they will be more willing to take on the difficult challenges, as they have a greater sense of belonging, support and responsibility. The investment in creativity here extends beyond the commitment of financial resources. It involves giving a vote of confidence to someone or their ideas, allowing them to find business solutions by challenging the status quo.
This sort of creative permission gives rise to the pursuit of more efficient and effective methods of problem-solving. The resulting productivity improvement is what gives creativity its return on investment (ROI). And in the accountancy sector, greater productivity is the great goal, sometimes obsessively pursued. All practices – from solopreneurs to mid-sized firms – are driven by the quest to get more done, faster and more frugally.
On message
One way in which practitioners can demonstrate creativity is in their marketing. The usual preliminary to any sale – the extra business that grows the firm – is the marketing of services to a potential client. It's here where enhanced creative permission can have the most obvious effect. The 'working the algorithm' marketing approach tends not to enthuse clients. Encouraged to pursue creative approaches, you should be revisiting your marketing message, content and delivery. Is your message getting to the right audience? Is it communicating your true values?
The client connection can be optimised by establishing an emotional connection
The client connection can be optimised by establishing an emotional connection. Finding the most appropriate way to tell the story of your services to the right client requires both a collaborative and creative approach. Doing this will drive a shift towards differentiation as the identity of the practice becomes more noticeable and positioned in the market. The result: ideal client attraction in a more efficient and profitable manner.
If your current staff don't yet have the level of creativity needed here, it makes sense to collaborate with and hire experts and freelancers who can help you develop, execute and solve your business problems creatively. You need to tell your story – but without using Powerpoints that put people to sleep. Today's consumers relate more to stories with infographics, video, pictures and a true conversation.
True ROI
Investing in marketing and creativity cannot be properly assessed using only short-term ROI metrics (such as sales). Take time to understand the potential return horizon of your investment.
For instance, enhancing the creativity of your team will also boost their emotional intelligence, resilience to ambiguity, self-awareness and self-regulation, allowing them to navigate periods of uncertainty, and pivot quickly in the face of failure or adversity. Dividends like these are not easily measured as they bring different types of return and fulfilment, but they certainly contribute to better energy and productivity.
When that eureka moment in creativity crystallises, it brings with it a burst of energy in the brain's reward system, resulting in clarity of thought and optimisation of execution that together help foster a growth mindset. And that's surely what you want in your practice.