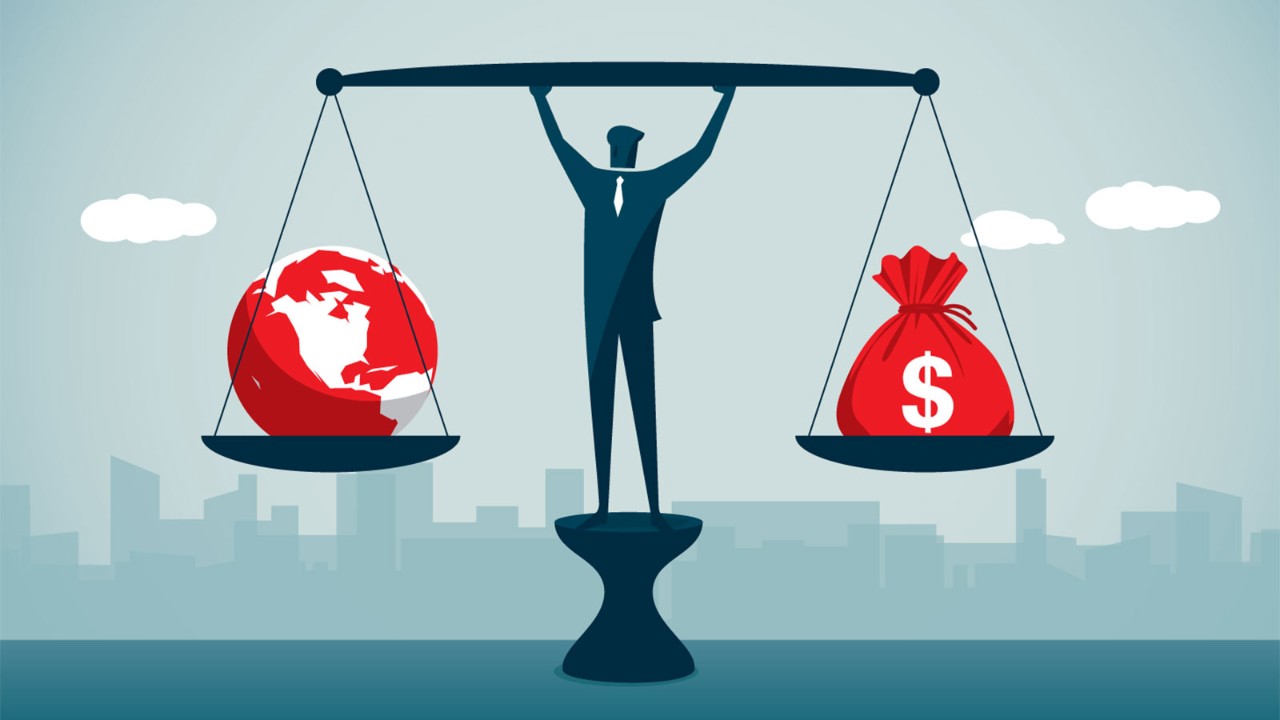 The intense pace of public procurement in response to Covid-19 has placed an increased focus on ethics in the public sector, with accountants set to play an important role in maintaining trust in public institutions.
That was the message delivered in a recent ACCA webinar in the Caribbean exploring anti-corruption and professional ethics in the public sector.
The event saw Diane Jules, deputy director of the International Ethics Standards Board for Accountants (IESBA), outline measures to strengthen the accountants' code of ethics to stress the centrality of 'mindset' for finance professionals. Alex Metcalfe, ACCA's global head of public sector, also addressed the conference on the importance of ethics in public procurement and sustainability.
'Accountants are well positioned to serve as leaders on trust and ethics because they've had to comply with a code of ethics for decades'
Central role
According to Jules, accountants occupy a position that enables them to move front and centre in ethics and public trust.
'Professional accountants are well positioned to contribute to these discussions and to serve as leaders because they've been advantaged by having to comply with an international code of ethics for decades,' she said. 'They also have significant experience adjusting to public expectations, particularly in adverse times.'
However, Jules also warned that accountants experience 'pressures and opportunities, incentives or inducements, that get in the way of consistently doing the right thing'.
IESBA's code of ethics for accountants has itself been amended to beef up key provisions on how to deal with non-compliance with laws and regulations, inducements, pressure (including those due to Covid-19), and the role and mindset of professional accountants.
According to Jules, organisational culture is a top priority, too. 'The code now emphasises the importance of having the right organisational culture and making sure that the culture supports, and is rooted in, the fundamental principles of ethics,' she said.
The strengthened code should act as a guide to accountants in deciding how to behave in the public interest should they suspect or become aware of wrongdoing.
'They can't simply turn a blind eye or pretend that they don't know,' Jules said. 'Professional accountants have a responsibility to act when they suspect or become aware of a situation where there is non-compliance with the law or regulation. Pressure is not an excuse not to act. Financial challenges, health risks – none of these are an excuse not to act in the public interest.'
Ethics high priority
Metcalfe offered the conference insight from two pieces of recent ACCA research. One, Professional accountants at the heart of sustainable organisations, concludes that although the workplace is changing it will remain essentially 'human', placing renewed importance on the place of ethics in the work of public sector accountants. The other, New models of public procurement: a tool for sustainable recovery, reveals that ethical issues rank far higher than 'minimised cost' as a priority for ACCA members.
Metcalf said the sustainable organisations report reveals the importance of expertise to ensure organisations are sustainable and create value, but that ethics are also part of the story.
'Very much paired to that, we'll see the need for professional ethics at the core of how accountants are going to be operating in the years ahead and how they're supporting trust in institutions,' he said. In turn, this means that ethics could help 'govern' the evolution of the ACCA Qualification and play an 'instrumental' role in CPD offered by the association, he added.
The public procurement report contains a survey of 1,100 ACCA members across 94 countries on a range of issues, including ethics, with ethics already emerging as a high priority among members. When asked what public procurement should be trying to achieve, the most popular answer, with more than 70%, was 'transparency to the public'. That was closely followed by 'fair dealing' with bidders and suppliers and 'promoting ethical practices'. Just 2% of respondents said 'minimising contract cost' was their top
Feel-right test
For some, codes, though essential, should be married to common sense and personal judgment. Mark Millar, ACCA president and a veteran of the NHS in the UK, joined the conference discussion to say: 'Ethics and behaviour is important for everybody, but particularly so in the public sector.
'Codes are great and they are necessary, but the test for me is, does it feel right? How would I feel if it was in my national newspaper? Could I defend what my colleagues are doing?'
The big issue for some accountants may be politicians pressuring public officers to select favoured suppliers over others. In response to a delegate question, Metcalfe advised accountants to use the governance, institutions and procedures already established for procurement in their jurisdictions to help challenge a politician. Institutions such as ACCA and other professional bodies would also have frameworks that could help.
However, Metcalfe conceded that dealing with such a situation could be uncomfortable. 'There aren't easy step-by-step guides to give you a way through and navigate what can be a complex challenge.'
There was agreement on that from Jules, but she returned to the ethics code to stress a key message about accountants in the public sector, wherever they serve. They will need, she said, 'the right mindset' when dealing with pressure from politicians, as well as 'integrity, courage and strength of character'.