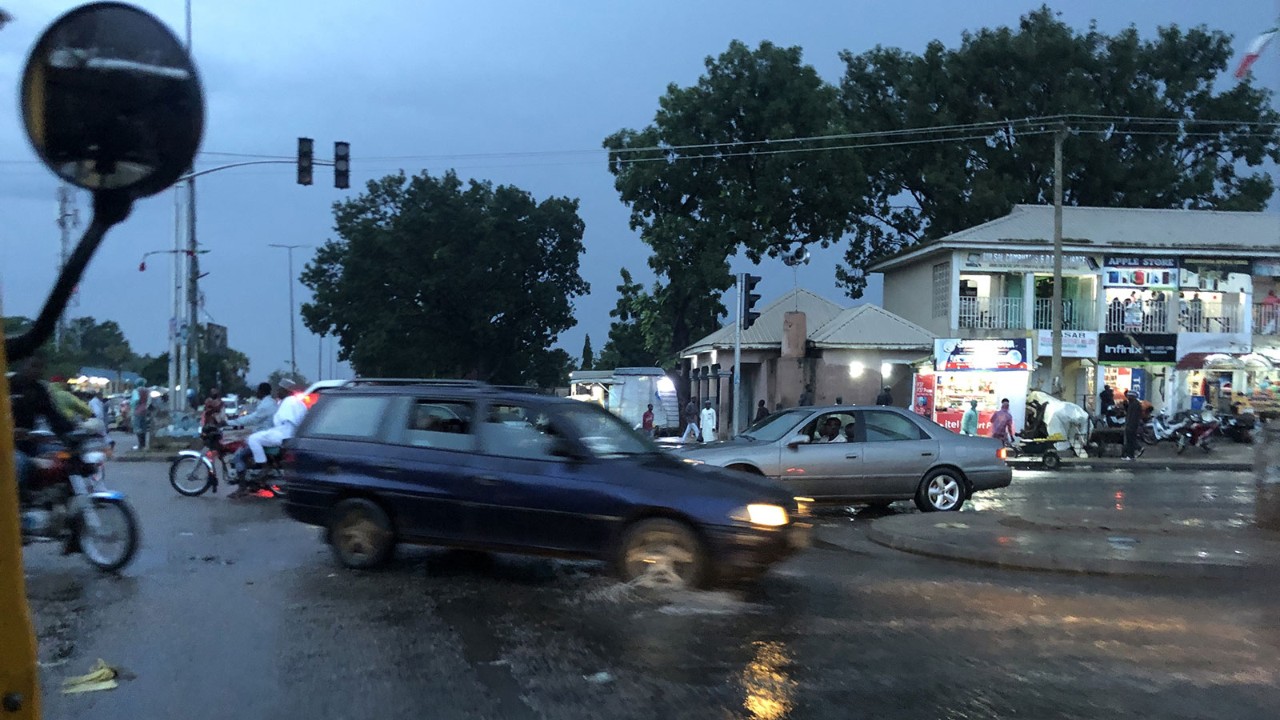 Heavy rain caused flooding in Abuja, Nigeria, this month
Risk management is top of mind for businesses all over the world in the wake of the pandemic, and organisations in Africa are no exception. A recent virtual event brought together risk specialists from across the continent for a discussion on how to rethink risk for sustainable business and embed it into all decision-making.
Jointly organised by the ACCA teams in Nigeria and South Africa and the Institute of Risk Management South Africa (IRMSA), the webinar attracted more than 1,000 participants from seven countries.
'To prevent the fish from rotting from the head, financial experts must step into risk leadership positions'
Following opening remarks by IRMSA's chief executive Pat Semenya, Rachael Johnson, ACCA's head of risk management, gave an Africa perspective on ACCA's recent report Rethinking risk for the future. A lively panel discussion on how accountancy professionals can help organisations understand today's risks better followed.
From the top
Taking the expression 'a fish rots from the head down' to make his point, IRMSA chief risk adviser Christopher Palm stressed the role of leadership in developing an effective risk culture. 'Risk culture is driven from the top,' he said. 'It is about good governance and sticking to the rules. It is about having competent people representing the organisation as non-executives on the board and as part of the executive structure that we put together.
'To prevent the fish from rotting from the head, financial experts must step into risk leadership positions. The leadership is having those difficult conversations such as cybersecurity, climate change, pandemics, wars, discussions that may feel irrelevant but are not. This is what risk management is all about. It is also important to have a culture in the organisation that supports and rewards speaking up.'
Joachim Adebayo Adenusi, founder and CEO of enterprise risk management consultancy Conrad Clark Nigeria, stressed that a coherent concept of risk is essential. 'Strategy starts with clarity of purpose and goals. Without conceptualising the vision of the future society or kind of business we want to have, we cannot talk about risk and sustainability.'
Other panellists included Rashidat Adebisi FCCA, chief client officer at Axa Mansard, and Lwazi Mbele, enterprise risk management adviser at University of the Witwatersrand.