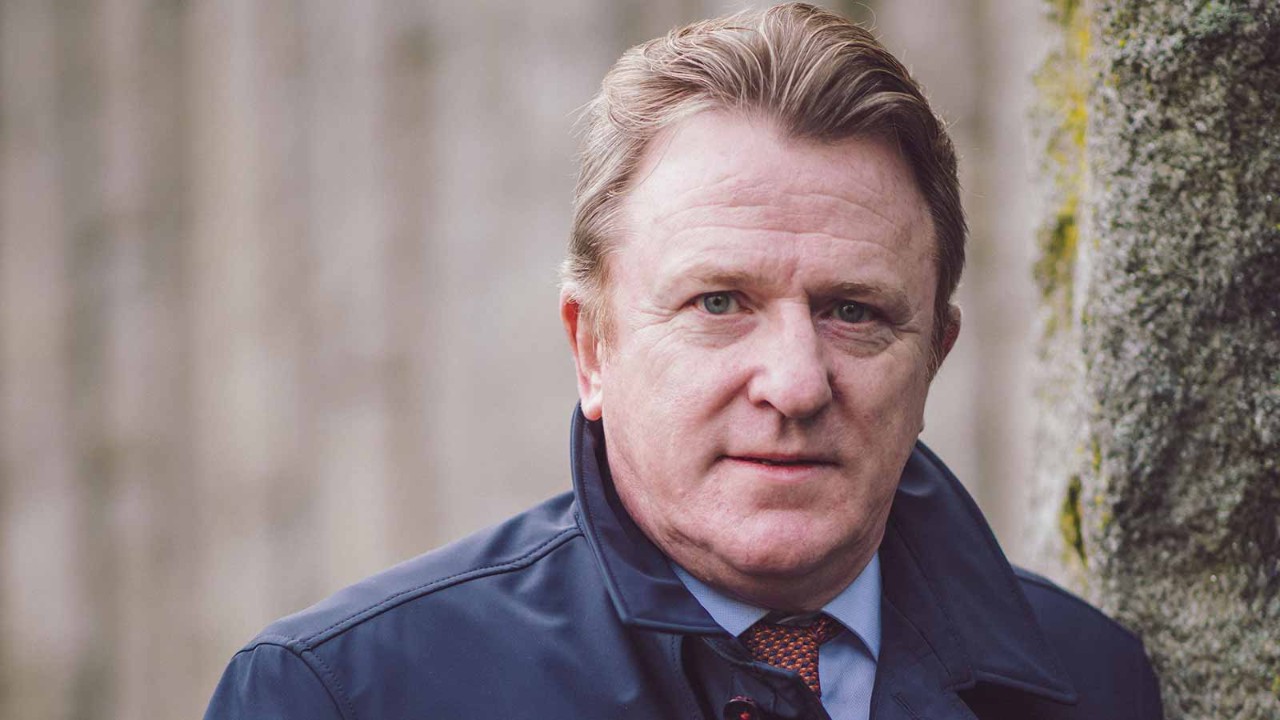 A large part of Ireland's voluntary sector has deep roots in the religious past, but today the country's charity organisations have evolved to reflect the sprawling diversity of the 21st century. Few have had a better vantage point on these changes than Shane Cowley FCCA, managing director of L&P, one of the leading advisers to the Irish charity sector.
While charitable organisations exist to make a difference rather than a profit, their growing professionalisation has been a feature of the last decade. A 2021 survey found 61% of charities now use a company structure (which makes them subject to company law), while a vibrant 'startup' culture is also in evidence. The number of registered charities in Ireland passed the 10,000 mark in 2019 and now stands at 11,426, and almost two-thirds of all registered charities have been set up in the past 25 years.
Tighter controls
Regulation has been key to this modern transformation: the Charities Act 2009 makes clear that public benefit must be at the heart of a charitable organisation, and the Charities Regulator, set up in 2014, possesses governance powers.
Cowley likens the regulatory changes to 'a family business becoming a public company. Previously, business decisions might have been taken over the kitchen table, with little or no formal procedures. Now, proper process must be in place. Overall, this is a good thing for the sector and gives comfort to the public that monies are being spent appropriately.'
The growing professionalisation of charities has been a feature of the past decade
CV
2006
Appointed managing director of L&P Group
1990
Joins L&P Group as financial controller
1990
Becomes a member of ACCA
1986
Joins Smurfit Kappa as accounting trainee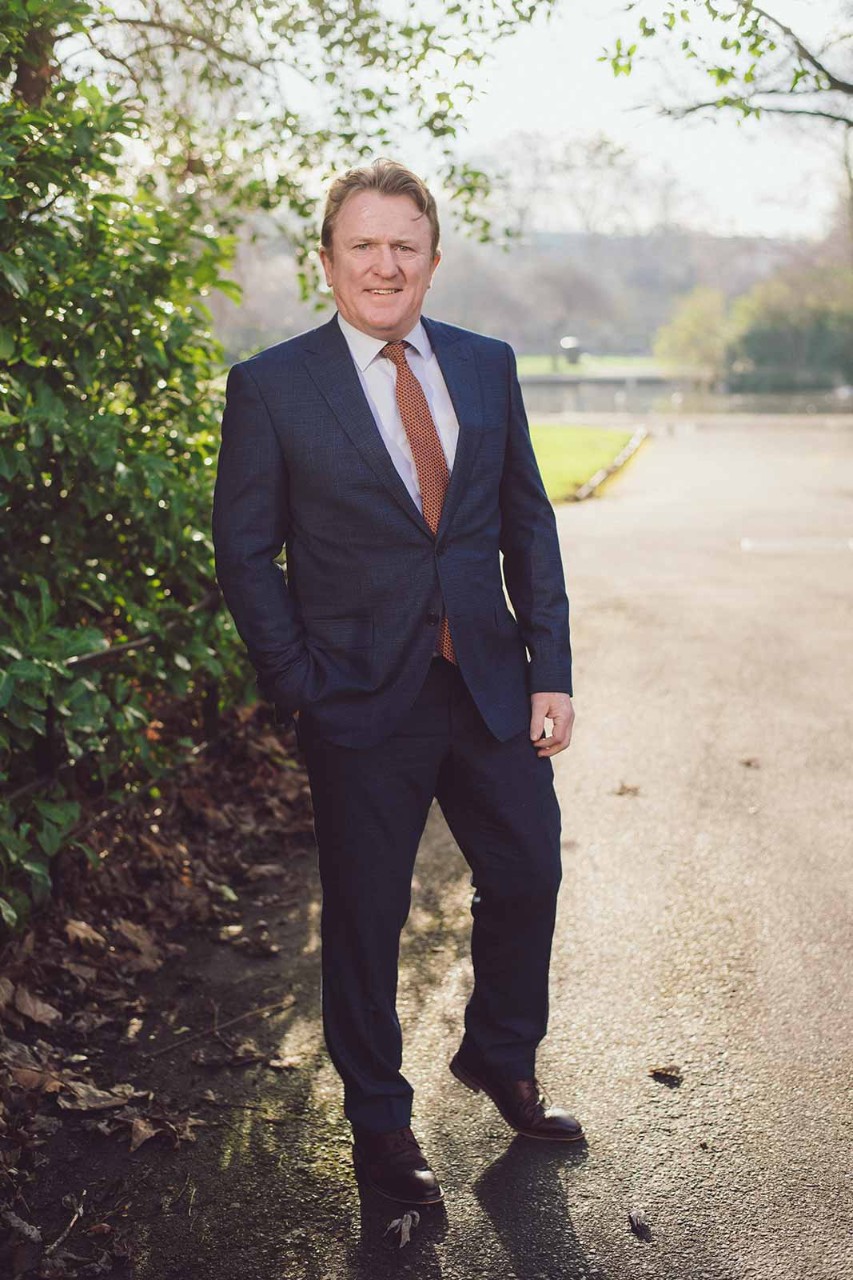 However, a more formal environment requires greater administrative resources, and Cowley concedes that 'among smaller charitable organisations, this has been a bit of a bugbear. The reporting ask for smaller charities can be disproportionate.
'As it stands, however, it represents something of a risk. Some smaller charities rely entirely on donations from the public, and people aren't giving money to meet the administrative costs of running the charity. Like all new legislation and regulatory change, I believe this will find its level over time, but there is a need to keep this issue in focus as it could become a disincentive.'
Transforming services
For Cowley, societal change has been a driver of transformation. 'We increasingly see employees in senior roles that previously were held by members of a religious community,' he says. 'Time has moved on and services are still needed,  but are now being provided in a different form.'
While homelessness has come to particular prominence in recent years, Cowley says the charity sector in Ireland continues to cover a broad spectrum.
'It is still focused on the mainstream activities of healthcare, education and social services, and has evolved into addressing a range of needs, from housing to addiction issues, to welfare, to alternative offerings in education, as well as many others. Despite having worked in the sector since the 1990s, I'm still in awe of some of the work and services provided by voluntary bodies across the country and beyond,' he says.
Every so often, of course, public goodwill gets a setback when a story of malfeasance or misappropriation surfaces. 'My first response is always one of disappointment,' Cowley says.
'Most occur because of poor controls in place or too much power given to an individual or a small group of people. That reinforces the value of regulation and proper standards of governance, but fraud is fraud and it can happen anywhere. You also have to set these stories against the thousands of charities that are very well run. There are a lot of good eggs out there.'
Changing roles
Originally from County Louth, Cowley went to school in Drogheda and 'naturally gravitated toward accounting'. He was among the first wave of graduates from the then National Institute for Higher Education Dublin (now Dublin City University), emerging with an accounting and finance degree in the early 1980s.
Joining Smurfit Kappa as a trainee accountant, he became a member of ACCA while working in his first accounting roles. It was a move to financial services firm L&P Group that would decisively shape his career. 'I came on board as financial controller in 1990. The idea was to put manners on the sales guys,' he recalls with a laugh.
He would rise to finance director and company secretary in the mid 1990s and, ultimately, managing director, and along the way influence a major pivot in the firm's activities. 'L&P Group's primary focus when I joined was on pensions. I saw an opportunity in the charity sector, which was poorly served by the financial services industry at the time. We built the business from zero and within two or three years it was our entire focus of a new and growing division, to the extent that L&P Group exited the pensions business in the mid 2000s.'
'I'm still in awe of some of the work and services provided by voluntary bodies'
Basics
34,331
Number of community, voluntary and charitable organisations in Ireland's non-profit sector in 2021
€14bn
Estimated collective turnover of Irish non-profits (equal to 5% of GDP)
165,000
Number of people directly employed in Irish non-profits
95,000
Number of volunteer directors/trustees within Irish non-profits
1790
The Sick and Indigent Roomkeepers' Society is formed, reputed to be Ireland's oldest extant charity
Asset management with investment advice, with a particular focus on ethical investment, was the initial area of opportunity, but the firm soon developed beyond this into providing financial, stewardship and business advisory and governance services.
'We were initially considered outliers by other firms in the financial services sector,' he says. 'Why were we asking questions? Why were we rocking the boat? Why were we challenging the system? Today, the charity sector is must better served by financial advisers and the introduction of the Charities Regulator has helped. Ultimately, the key has been to provide services that support the work the sector does.'
L&P Group was part of the working groups that informed the Charities Act, and has been a strong advocate of the need for this regulation for some time. It is very proud that many of its long-standing clients didn't feel any significant burden when the act came into force, as many of the prescribed practices had been in place for some time.
Simultaneously there was a significant change in the financial services regulatory environment, which while welcomed did become a burden on L&P. Proportionality wasn't very evident in the early stages of the enhanced regulatory space, and Cowley had a decision to make. 'We had to be part of something bigger which could justify the investment required to meet our compliance obligations. Essentially it meant we had to acquire or be acquired,' he says.
The solution came when L&P Group was acquired by Cantor Fitzgerald in 2017. 'We effectively became its charities division,' he says. 'We are supported by various in-house functions but the front of house retained the L&P brand and feel. From Cantor's point of view, the approach was "you built the business, now keep it going". Cantor is helping us broaden our offering to clients, but essentially we are the same people providing the same services to our clients.'
Expertise on board
With the charity sector still very much adapting to the new requirements, Cowley says governance is the key to the future success of the sector. Charities need directors and trustees of high quality and integrity. 'It is vitally important to have people who understand the regulations and the standards expected, and who have an ability to question and challenge in a positive way.'
'We built the business from zero and within two or three years it was our entire focus'
It will be no surprise then that Cowley believes ACCA members are particularly well suited to this. 'The professional discipline that an ACCA member acquires shouldn't be thought of as simply appropriate for the finance or audit committee,' he says. 'The ACCA Qualification has a much broader dimension to it. I have no doubt there are many ACCA members who would be a perfect fit as guardians and custodians of a charity.'
His advice is not just to get involved at the right level, but to 'get involved in something you have a personal interest in'. He also stresses that this isn't just an opportunity for those who see retirement on the horizon.
'We aren't seeing enough of the next generation coming through. There's a challenge in getting younger people into the voluntary sector,' he says. 'Many younger people have done some charitable work like fundraising but perhaps now is the time to consider giving in a different way.'
As Ireland leaves the pandemic era behind, a new emphasis on community will be one of the big positives. However, this will also see increasing demands made on the voluntary and charity sector.
'We are on a journey of development for the sector,' Cowley says. 'The requirements of the Charities Act can only strengthen it in the long term and having professionals such as ACCA members to help ensure ongoing good governance will be an important part of this.'