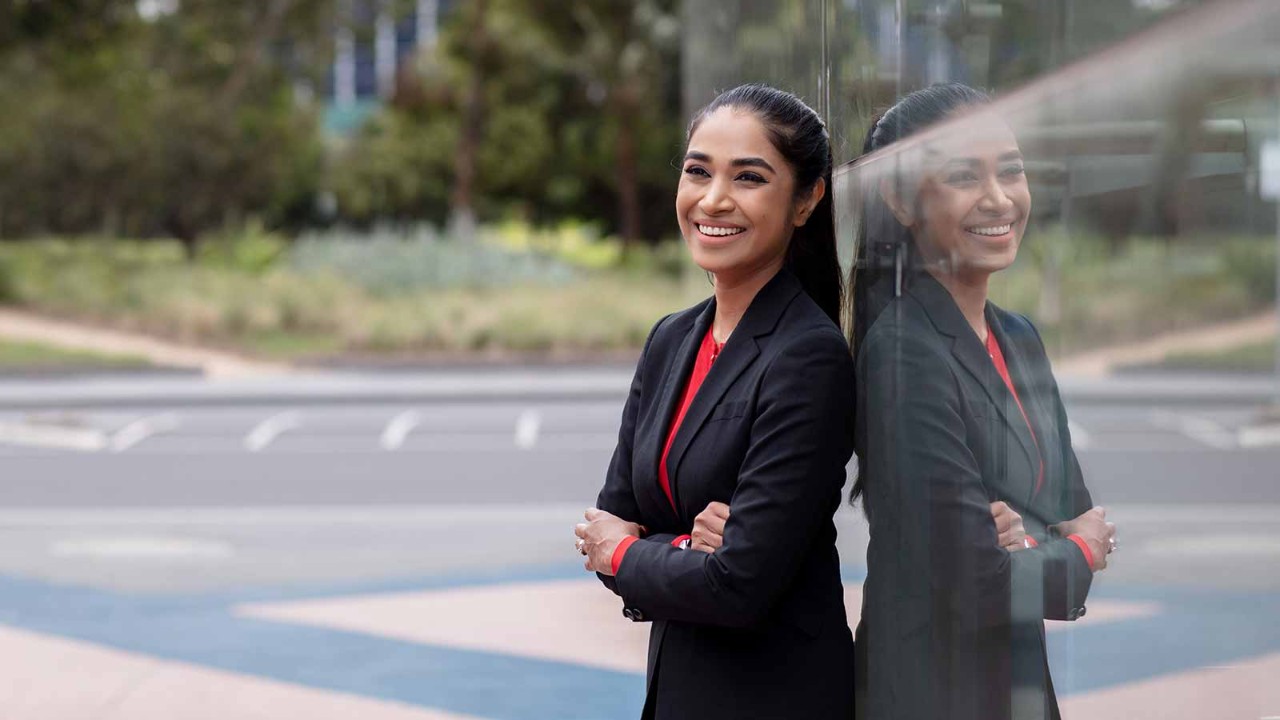 Lizzy C Photography
For Mariam Riza, CEO of human capital strategy consultancy and training organisation, Wattleshire, the secret of organisational success lies in embracing the diverse range of age groups in today's workforce.
'Intergenerational inclusion is a useful catalyst for organisations to change their business practices to actively support employees throughout their journey with them,' she says. Wattleshire's focus is on optimising intergenerational engagement and cohesion, tackling age-related biases and assumptions, and helping businesses keep pace with a shifting corporate social environment.
'Intergenerational inclusion is a useful catalyst for organisations to change their business practices'
Wattleshire
Australia-based Wattleshire is a human capital strategy consultancy and training organisation that aims to promote the recruitment of multigenerational employees. It provides executive strategy consulting, training and advice, and focuses on understanding generational mindsets, behaviours and desires across the age spectrum in order to enhance talent leadership and development pipeline programmes. Clients include universities, the public sector, accountancy firms and professional bodies.
Clear business case
The business case for diversity and inclusion is clear, with outcomes including better decision-making and financial outperformance. While the focus has tended to centre on gender and ethnicity, intergenerational inclusivity is, says Riza, just as pertinent. The current so-called 'silver tsunami' – the mass retirement of Baby Boomers – is effectively removing significant organisational memory, with Millennials and Gen Z poised to dominate a four-generation-strong workforce by 2030.
'What that means is skewed leadership,' says Riza. 'In decision-making, you need a balance of experience and knowledge, combining senior individuals' institutional memory and youthful insights about emerging trends.'
People first
Originally from Sri Lanka, Riza spent her childhood in the Middle East, before moving to Singapore to finish high school and go on to university.
Her interest in enabling and engaging different generations stems from a broader interest in workplace psychology, which she developed while working as an internal auditor with Emirati telecoms giant Etisalat in Sri Lanka. The company was going through a challenging period and this awakened Riza to the importance of putting people at the heart of the organisation.
Seven years ago she relocated to Melbourne, Australia, where she has carved a niche in optimising work-life transitions and delivering intergenerational strategies. She currently divides her time between Wattleshire and her role as senior stakeholder manager in Victoria state's department of jobs, precincts and regions.
'Accountants have much potential in connecting the dots across a person's life'
Changing expectations

'My role revolves around the economic recovery and revitalisation of Victoria, and preparing the state for future changes and disruption,' she says. 'The work I do at Wattleshire assists greatly, as it also concerns the changing expectations of emerging generations of students, workers, residents and contributors.'
Riza's previous employer, The Brotherhood of St Laurence, also supports individuals through various life stages, aiming to reduce poverty in Australia through programmes and advocacy. 'Accountants have much potential in connecting the dots across a person's life,' she reflects.
Taking the plunge
After studying for a master's degree in business psychology in 2013, the catalyst for establishing Wattleshire came when she was invited to consult with accounting firms dealing with high staff attrition, particularly among younger colleagues.
'Firms take a very top-down approach to solving what they consider a generational issue' she says. 'What I learnt early on is that it isn't really about generation-this or generation-that, but assisting organisations to understand that business itself is changing.'
Positive feedback convinced Riza of the need for a dedicated consultancy focused on intergenerational inclusivity. The business has grown quickly to become a respected resource in the burgeoning field of intergenerational support, with clients ranging from universities and the Australian Prime Minister's office to PwC and technology research and consulting company Gartner. 'I love working with all organisations,' says Riza. 'Seeing good people helping each other brightens your whole day.'
'Seeing good people helping each other brightens your whole day'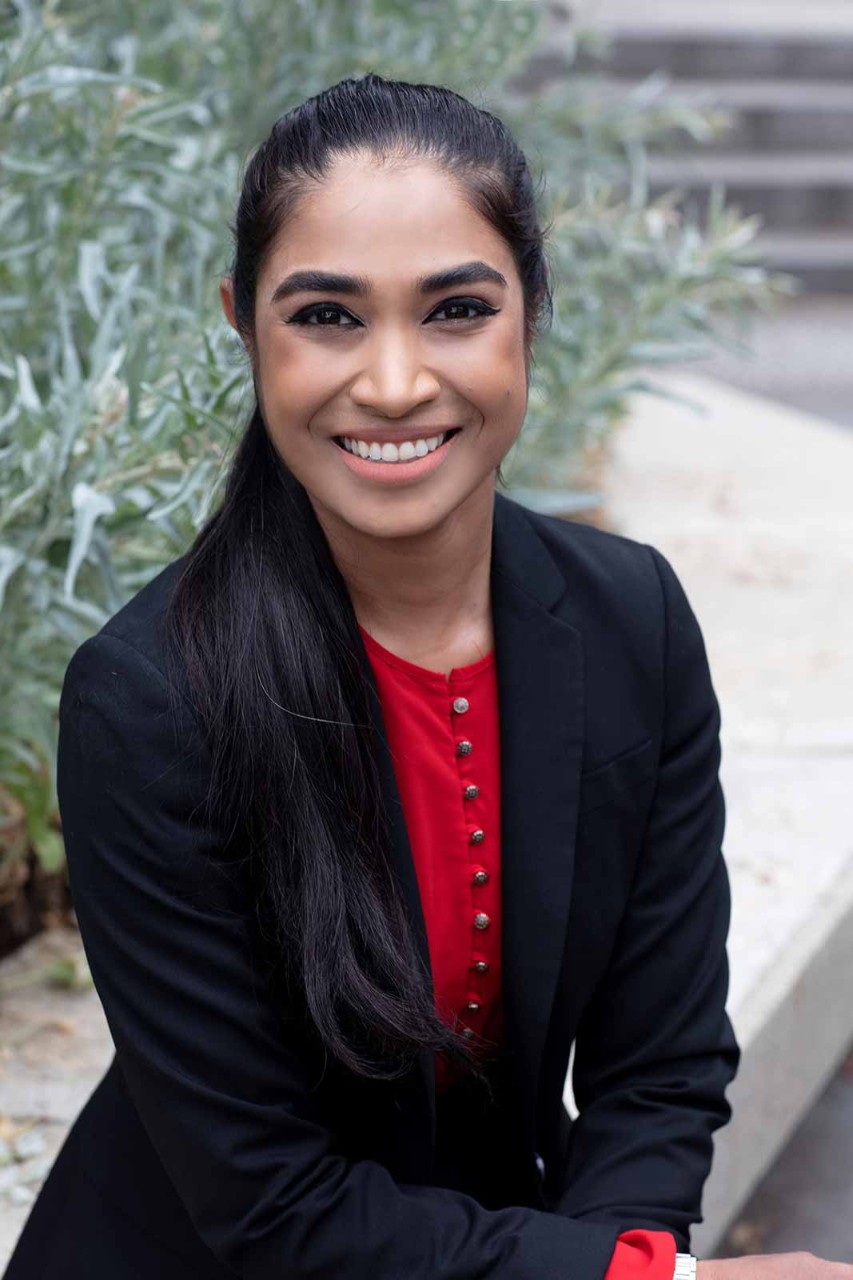 Lizzy C Photography
CV
2021
Senior stakeholder manager, department of jobs, precincts and regions, Victoria state government, Australia
2020
Senior manager, Brotherhood of St Laurence, Melbourne, Australia
2020
Unit coordinator, business ethics and sustainability, Victoria University, Melbourne
2015
CEO, Wattleshire, Melbourne
2010
Internal Auditor, Etisalat, Sri Lanka
2008
Accountant, Runeware, Sri Lanka
Alongside, Riza has worked in educational roles including positions at the Asia Pacific Institute of Digital Marketing and tech skills network General Assembly. In addition, she is a regular speaker at ACCA conferences, noting that the professional body has played a crucial role in her development.
'ACCA has helped me throughout my career; early on, the qualification provided a backbone and structure,' she says. 'I've connected with likeminded peers globally, and the Professional Insights hub keeps me up to date.'
Change advocate
In Riza's experience, most of the workplace hurdles identified as intergenerational are rarely as they seem. Rather, they highlight an urgent need for businesses to adapt to today's corporate and social environment.
'It's always easy to label young people wanting to leave soon after joining as being not happy, disengaged or frivolous, and dismiss them as just "moving around",' she says.
'We're hyperconnected and the world is working at a different pace, but many organisations still try to force an old model of business onto their staff. It gets labelled as a generational problem but frankly it's because businesses themselves need to change for the future.'
Adapt and attract
Riza's background offers particular insights into the accounting sector. 'The work that accountants do is game-changing but, at the same time, it can be boring and monotonous. The new generation see the importance of work-life balance and they want fulfilment in every aspect,' she says, adding that firms must be prepared to adapt in order to both attract new employees and prepare for succession.
'In accountancy firms, a lot of investment is made in training and development at the baseline and middle management,' Riza says. 'To then have staff drop off significantly has always been a problem, but it's enhanced with the new generation.'
Career hopscotch
From a hiring managers' perspective, it's easy to see why engaging a Gen Z employee might feel fraught with liability: after all, whatever happened to a job for life? 'It doesn't exist anymore!' says Riza, 'Technology came in and took a layer here, a layer there and suddenly you're doing a kind of hopscotch in your career.'
In order to measure up to an increasingly global talent pool of peers, as well as deliver the kind of adaptability a constantly changing business environment demands, a resumé grounded in variety and range isn't just advantageous, says Riza: it's expected.
'Organisations are best served by supporting individuals through the time they're with them, mapping a learning and development plan that keeps them with you for as long as possible – and being happy and supportive when that colleague moves on,' she says.
Check-in
Riza also recommends reverse or cross-mentorship between junior and senior colleagues. 'I recently observed a Gen Z introduce his Baby Boomer colleague to X-Box,' she recalls. 'They played a strategy game, and the more senior person realised it was just like a factory floor, with bottlenecks and the need to collect resources, manage budgets and so on. He learned that playing video games wasn't a waste of time.'
Other interventions include regular informal check-ins, as well as offering monthly performance evaluations. 'A reality of the accounting firm system is feeling like you're unable to progress, so it's about reassuring staff members of their ability, and how they can move forward,' Riza says. 'Fundamentally, it comes down to creating a grassroots level founded on impact, care and cohesion.'