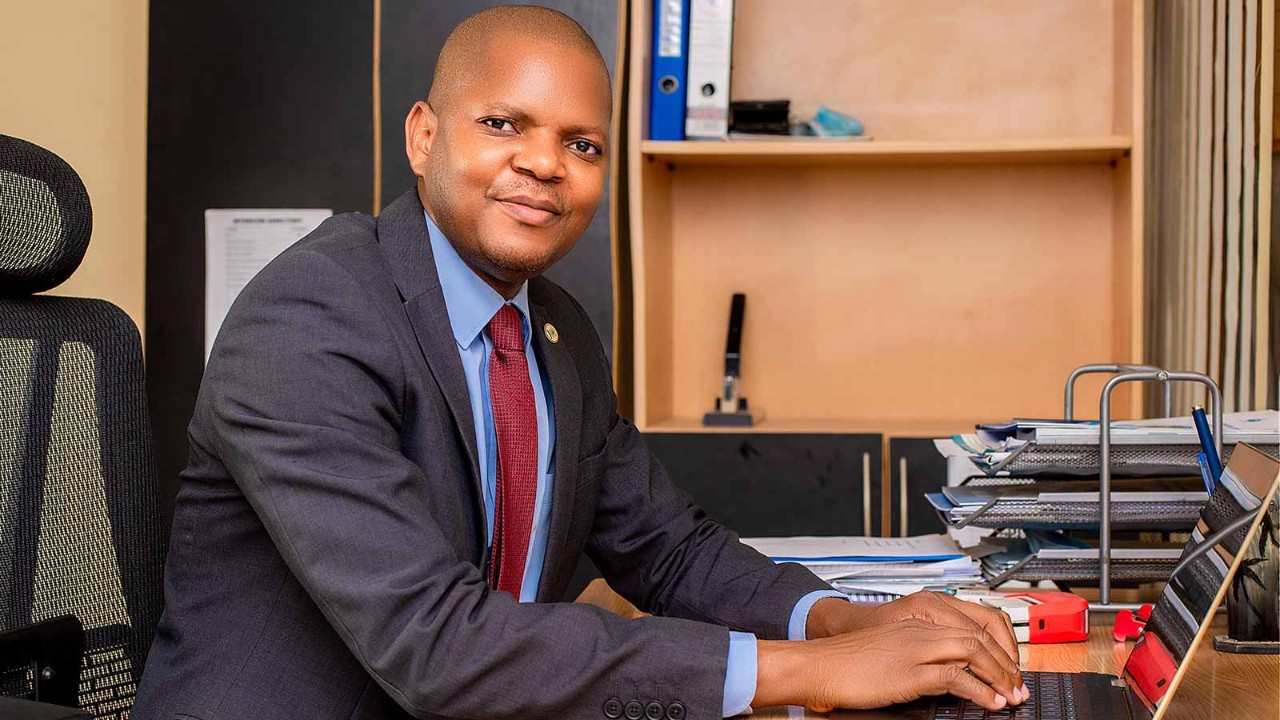 The United Nations' Sustainable Development Goal 6 (SDG 6) – to ensure availability and sustainable management of water and sanitation for all – is one of the most daunting of the 17 targets set for the world to meet by 2030. The UN estimates that 844 million people worldwide lack even basic drinking water services, and 2.3 billion have no access to basic sanitation.
In Africa, water is crucial to development. While the continent has abundant natural water resources in the form of lakes, rivers and groundwater, these resources are unevenly distributed, span national boundaries and are under threat from climate change.
The Africa Water Vision for 2025, which mirrors SDG 6, sets out the threats that need to be addressed and the level of inter-African cooperation required to avert disaster.
SDG 6 is one of the most daunting of the UN's 17 sustainable development targets
CV
2018
Director of finance and administration, African Ministers' Council on Water, Abuja, Nigeria
2015
Consortium finance manager, Malawi Improved Seed Systems and Technologies project, ICRISAT, Lilongwe
2010
Senior financial controller, African Parks Network, Malawi
2007
Senior finance officer, WaterAid Malawi
2006
Financial analyst, Save the Children US
2004
Programme accountant, Concern Universal
2003
Management accountant, Malawi Distilleries
Leadership and management
It is a massive and complex challenge, and at the forefront of the operation is Thomas Banda FCCA, director of finance and administration at the African Ministers' Council on Water (AMCOW). This African Union specialist committee on water and sanitation was set up in 2002 to provide 'political leadership, policy direction and advocacy in the provision, use and management of water resources for sustainable social and economic development and maintenance of African ecosystems'.
In practice, it acts as a secretariat, coordinating the work and decisions of relevant ministers in 55 nations across Africa to meet SDG 6.
'There's a lot to do,' says Banda with admirable understatement from his office in Abuja, Nigeria. 'We have a huge mandate, managed by only a few hands.' There are just 21 people in the organisation, including a finance team of three, and Banda is responsible for HR, procurement and IT as well as finance.
'We have created the enabling environment for the organisation, acting as a think-tank and providing secretariat services,' he says. 'It's not just about the domestic use of water; it's about manufacturing, agriculture, management of groundwater and so on. Water is connected to all of the other SDGs – that's how important it is.'
Professionalisation
When Banda joined AMCOW in 2018 he was its first director of finance and administration. 'The aim was to professionalise the organisation and improve its capacity, so more projects and programmes could be managed by us,' he says.
Its achievements to date include a pan-African groundwater programme and the development and launch of a data collection platform. This easy-to-use online platform allows member states to document and monitor their national water reporting processes. Accurate and timely monitoring and reporting of water and sanitation sector progress is essential to inform decision-making.
For Banda, securing financing for AMCOW is an ongoing headache. Each member state is expected to contribute US$10,000 annually, but the reality, he says, 'is that we are sitting on huge arrears. We appreciate the position many of the member states are in, and they appreciate what we are trying to do, but it's a massive challenge.' Membership fees represent 10% of AMCOW's funding, with the rest coming from aid grants.
Early challenges
It is clear that Banda is very much where he wants to be as an accountant. After graduating with an accounting degree from the University of Malawi in 2003, he was thrown into the deep end of finance at Malawi Distilleries.
'The first day on the job was scary,' he says. 'I was young and in charge of the whole finance and accounting department, as well as procurement and logistics. But I learned a lot very quickly.'
'Water is connected to all of the other SDGs – that's how important it is'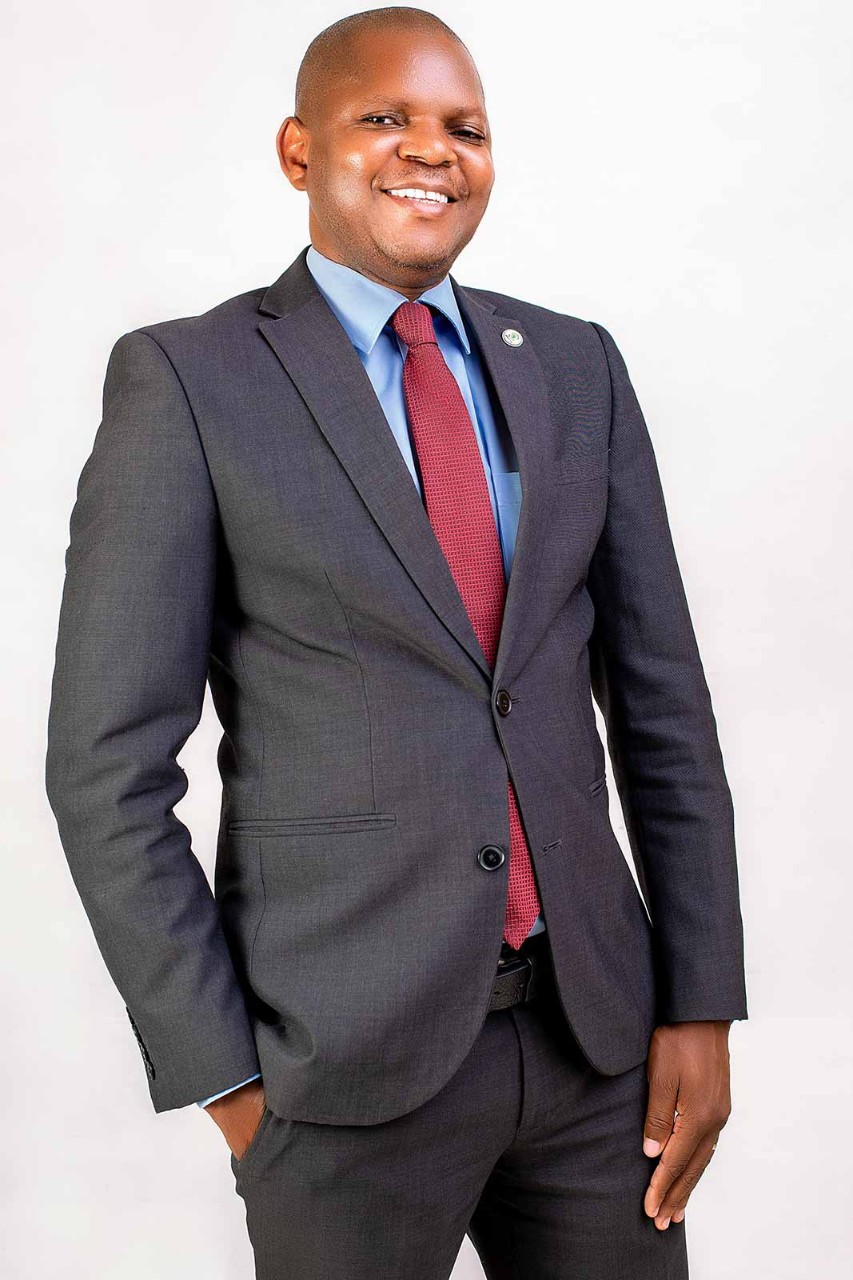 A year later, he took his first position with an NGO, as a programme accountant with Concern Universal (now known as United Purpose), an international relief organisation that helps to find local, sustainable solutions to poverty and inequality. He worked on a programme to improve global access to safe water and adequate sanitation.
'It was my first job in the humanitarian sector and I found it very fulfilling, helping those who are less privileged,' he recalls. 'I thought, this is where I need to be, and I decided to stay in the sector for the rest of my career.'
When that project ended, Banda joined Save the Children US where as a financial analyst he closed the books on an eight-year project to improve the wellbeing of people with HIV and Aids. Then it was on to WaterAid Malawi as a senior finance officer responsible for managing funds received from local partners.
Career commitment
Banda's commitment to his home country of Malawi is clear, and his next role – with the African Parks Network – was one of the most fulfilling of his career. Wildlife reserves in Malawi were hit hard by poaching in the latter part of the 20th century. By 2000, the country's Majete reserve, for example, was almost deserted, with only a few antelope remaining and trees under threat from illegal charcoal production. Then, in 2003, African Parks started restoring and restocking Majete.
'It was a huge project,' recalls Banda. 'We put in place 300km of solar-powered fencing, and hired the staff needed to monitor the perimeter and the park. Then we began the work of translocating wildlife to the reserve from other parts of Malawi and from other countries.'
'The government was so impressed that it gave us the green light to take over two more reserves'
Black rhino were brought in from South Africa, followed by elephant and lion. 'That was a massive and very expensive relocation programme – we needed specialised vehicles, vets and so on.'
Today the reserve is home to more than 12,000 animals and employs 140 people. 'There was a huge increase in tourism income as a result of the regeneration,' says Banda. 'Revenue has increased from less than US$100 a year at the turn of the century to more than US$500,000. The government was so impressed that it gave us the green light to take over two more reserves.'
Regeneration vs development
But the African Parks role meant living in the bush, and by then Banda had small children approaching school age. So he reluctantly moved on, accepting the role of finance manager for the US$20m Malawi Improved Seed Systems and Technologies project (MISST), based in the capital Lilongwe.
Like his current role, it was an opportunity to play a small part in delivering an SDG, specifically SDG 2: zero hunger. MISST aims to ensure that the latest scientific developments in seed engineering – modifications that create high-yield crops that are more resistant to disease – reach the smallholder farmers that can make use of them.
'The project essentially made sure that the science was taken downstream and these new hardy varieties of millet, maize, potatoes and other crops were made available to farmers,' says Banda.
'The project made high-yield, disease-resistant crops available to farmers'
Living and working in Malawi, he says, was something he was 'very happy about'. However, when the opportunity arose to join AMCOW, he took the decision to move over 6,000km to Abuja and his current role.
'Up until then, my career had been dedicated to serving humanity in my own country. AMCOW offered me a platform to scale up my efforts and serve at a pan-African level,' he says. 'I was also keen to get involved at a policy level.'
From public health to sustainable economic regeneration and now water, Banda is an admirable illustration of how the profession can play a part in SDG delivery and push forward positive change.