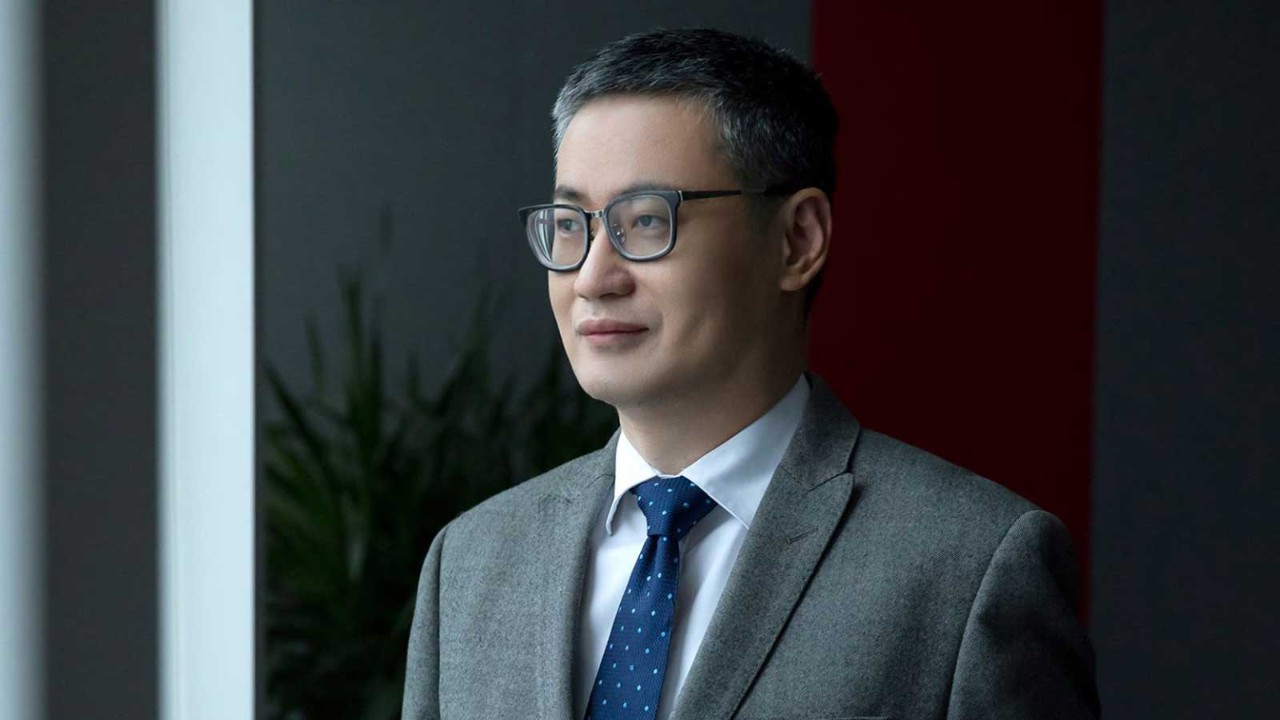 'In China, we like to wish friends and family members "may you live to a ripe old age",' says Liang Pingwei, CFO and CIO of Ergo China Life Insurance, 'but longevity also means the need for a more comprehensive financial plan. Imagine one retires at the age of 60 and lives another 40 years: how to provide for oneself without any employment income for that long is a critical issue.'
A long-term view becomes increasingly important for individuals and society, particularly one with an ageing population – and by the middle of this century the over-60s are forecast to make up around 38% of the population of China. Life insurance forms part of the financial solution, Liang says, as it is a unique way to offer long-term financial protection to individuals and is able to support ultra-long-duration infrastructure construction projects.
'We aim to match pension demand with investment that can generate steady returns in the long run'
'Deposit savings in China usually bear a term of one to five years, while stock investments may be much shorter, spanning days or even seconds,' he says. 'However, life insurance premiums can be invested in projects with a long return cycle, such as highway and railway construction. At life insurance companies, we are not chasing after overnight returns, but aiming to match pension demand with investment that can generate steady returns in the long run.'
Human-centric
While every industry has its own uniqueness, Liang says he was drawn to life insurance by its human-centric nature and all the sensitivities it entails. 'Capital and risk management are at the heart of all finance sectors,' he explains. 'However, for life insurance, our risk management relates to all aspects of human beings, from their physical wellbeing to evolving financial demands throughout their lifetime, and arrangements for unfavourable situations.'
Two decades on from entering the sector, he believes that long-term accumulation is not only key to the industry itself but also to career development generally. 'The insurance industry likes to take the long view for business planning and financial asset allocation,' he says. 'As I have been told by my superiors since my earliest years, the accumulation of knowledge, skills and experience is crucial to building up a successful career.'
'Nowadays, there are barely any consumers in China who haven't been reached out to by insurance agents'
Having graduated from Shenzhen University in the 1990s as China's economic reforms and opening up took off in the city, which was the first special economic zone in the country, Liang says he has been blessed with a passion for business and tremendous opportunities. He was born, grew up and studied in Guangdong, the coastal province where Shenzhen lies, and on graduating, joined AIA, the first overseas insurance company to open an office in mainland China.
International market
Fast forward to today and China has grown into the world's second largest primary insurance market; the life insurance industry is expected to surge from US$459bn (CNY3.2trillion) of direct written premiums in 2020 to US$665.7bn (CNY4.5trillion) in 2025. The compound annual growth rate of China's life insurance market from its beginnings in 1992 to 2020 is 22%, reflecting the immense growth in the sector. As a front-seat spectator at the opening up, Liang is very aware of the great changes that China's insurance sector has gone through.
'Before, the market was like a primitive wilderness, with few consumers knowing what insurance was and few professionals knowing how to run the business. The industry played a very limited role in the economy,' he says. 'Nowadays, there are barely any consumers in China who haven't been reached out to by insurance agents, who have a great deal of knowledge about insurance products. Consumers' options also come from various providers, both home-grown and overseas.'
'With markets, remaining cool-headed or even ruthless is crucial; but it's totally different when it comes to people'
CV
2015
CFO and chief investment officer, Ergo China Life Insurance
2012
CEO, Capiteria Investment Advisory
2008
Vice president and chief strategic officer, Huakang Financial Service
2004
FD, Citic-Prudential Life Insurance
2003
Head of finance, Sino-US MetLife Insurance
1995
Accounting manager, internal audit manager and compliance manager, AIA China
China's insurance market has become very internationalised and diversified. There are over 70 life insurers alone in the country. 'With an open mindset from the beginning, the Chinese market accepts players from more developed markets, each of whom brings in their most competitive offerings and management system,' Liang says. 'It's like all flowers blooming together, which requires professionals to develop a comprehensive knowledge about international markets through exchange and understanding.'
Managerial challenge
Liang explains his decision to join Ergo China Life Insurance, which is a joint venture of Ergo Group and Shandong State-owned Assets Investment Holding (SSAIH), as being the result of a match between the company's expectations and his own. With experience in strategic planning, accounting, finance, investment, and mergers and acquisition, he took on the CFO and CIO role at the company in 2015.
For professionals wishing to work their way up through ranks, maintaining learning ability is crucial, according to Liang, especially keeping up with the latest developments in the industry. 'A deep understanding about the company's products and services is a precondition for all strategic planning and execution,' he says.
Another challenge is likely to come from the managerial side. 'It may be easier to decipher market movements than run a team that consists of real people,' he points out. 'With markets, remaining cool-headed or even ruthless is crucial; but it's totally different when it comes to people.'
Team builder
Liang has his own philosophy of talent empowerment. 'A human being is not a machine where you can replace the CPU, hard drive or software,' he says. 'There's no such thing as a perfect team where everybody is perfectly suited to the work, with the exact capabilities and shared passion. In order to have the requisite team support, it's important to help all members to grow so that they can be ready for any future challenge.'
'I believe the value of information can grow to infinity as it is passed on to a larger and larger audience'
Ergo China Life Insurance
1.93bn yuan
Gross written premium for year to September 2021
103
Number of branch offices and service centres
Motivation comes first. 'Most people  – especially adults – prefer the status quo rather than change,' Liang says. 'That's why managers must find the right ways to inspire people, driving their inner desire to learn, to adapt and accept new challenges.'
The next step is to create an environment of long-term learning and regular exchanges, he says, adding that at Ergo, employees are encouraged to take professional qualification exams such as ACCA and put what has been learned into practice.
Value of sharing
Liang notes that the broad range of topics undertaken while studying for his professional qualification helped to build his career. 'While I studied for ACCA, some of my intuitive perception on business projects would turn into logic and analysis. It helps me with a more comprehensive and systematic way of thinking.'
Liang also appreciates the global professional network that ACCA cultivates. Currently, he is a member of the ACCA China Professional Expert Forum, and he also acted as vice chairman of the ACCA Southern China steering team before relocating to Shandong. 'I've made many friends through ACCA events, where we can learn a lot from each other through exchanges,' he says.
He recalls being touched when a friend revealed he'd been inspired by a speech of Liang's several years earlier 'The strength of one man is limited, but it will become powerful if we all pull together,' he says. 'I believe the value of information can grow to infinity as it is passed on to a larger and larger audience.'