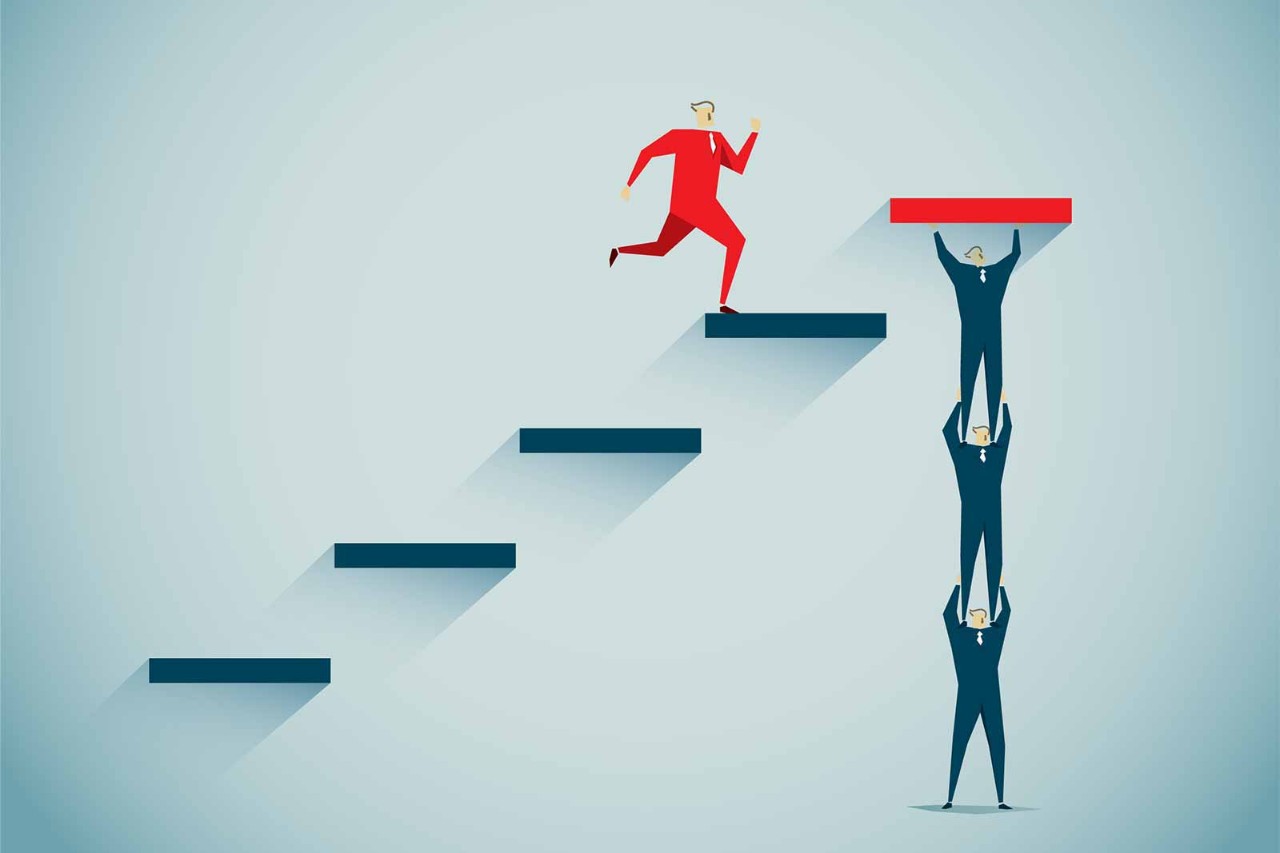 The importance of ensuring auditors and accountants have good self-esteem is perhaps higher today than ever before, with Covid-19 loading on stress in a tough profession, as highlighted by new research from Nyenrode Business University in the Netherlands.
The research conducted by Prof Herman van Brenk and co-authors assesses more than 100 audit partners and managers. They found that auditors working for large practices with high self-esteem plan more effective follow-ups of their audits. It is the same for auditors with enough self-awareness to understand the perspective of regulators.
'If you deliver high-quality work and act independently you will earn stakeholders' trust'
Prof van Brenk says: 'With respect to the practical implications of perspective-taking, audit firms can consider including training on 'perspective-taking' in their curricula.'
The research comes as Kevin Ellis, UK chair and senior partner of Big Four accountancy firm PwC, told the Financial Times in December that there were concerns about self-esteem in the audit profession. He said that criticism from politicians and regulators risked making it harder to recruit into the profession.
Reputational damage
Auditors have been under pressure in Germany too, with the Wirecard accounting scandal harming the reputation of auditors, and, in turn, their self-esteem. The Munich-based payment processor and financial services provider filed for insolvency in June 2020 after a €1.9bn black hole was revealed in the accounts. German accounting firms have since told local media that the scandal has hit recruitment.
'The Wirecard case has caused serious damage, and the reputation of auditors has suffered because of the key responsible role that auditors play in the management control system,' says Professor Dr Klaus-Peter Naumann, speaker for the board of the Institute of Public Auditors in Germany (IWD).
He says the German audit profession is actively working to restore its reputation with the public, business partners and politicians. It is focusing on the need for quality work that delivers trust, then appreciation, which boosts self-esteem, which itself then encourages better work.
Speaking to AB, he adds that 'the biggest trust leverage remains the performance of each single auditor as, after all, every year thousands of year-end audits are successfully carried out. If you deliver high-quality work and act independently and with integrity, and keep up your scrutiny, you will earn stakeholders' trust.'
'Highlighting and recognising the hard work that has been put in by accountants has gone a long way to support their self-esteem'
Unsurprisingly, the pandemic has not helped morale. 'The onset of Covid-19 has brought with it a need for accounting professionals to provide accurate information incredibly quickly to make business-critical decisions,' says Ben Wheeler, director of people2people, a leading employment agency in accounting and finance recruitment across Australia.
Health and wellbeing
However, better employers have reacted by demonstrating genuine care, and taking the health and wellbeing of staff into consideration. 'Highlighting and recognising the hard work that has been put in by accountants has gone a long way to support their self-esteem, as they would often go unrecognised for the value that has been added,' he says.
Increased communication from executives, managers and teams are among the HR initiatives that have supported employees' wellbeing. 'Bringing people together regularly has given them the opportunity to voice concerns and challenges,' he says.
He concedes that, despite these changes, hiring accountants in Australia is 'very challenging' at the current time due to a 'significant lack of candidates'.
It is a similar picture in the US, where accounting recruitment has been intensifying. According to recruiter Accounting Principal, 7,600 new jobs in accounting and bookkeeping were added in November 2021 alone, leaving vacancies 8.8% higher than they were year on year.
Digital fatigue
KPMG US is aware that it needs to maintain morale in this tight job market, and is taking steps to reduce 'digital fatigue' experienced during the pandemic, which has promoted staff turnover across the industry, says Becky Sproul, audit talent and culture leader with the firm.
Those steps include setting aside 'a block of time where non-critical meetings are discouraged so employees have an uninterrupted period to focus on tasks or deliverables, and "camera-free Fridays"', she says, underlining the need to manage the stress caused by video-conferencing.
'If you deliver high-quality work and act independently and with integrity, and keep up your scrutiny, you will earn stakeholders' trust'
To improve and increase its candidate pool, KPMG has expanded its diversity, equity and inclusion programme, Accelerate 2025. The firm is also expanding its Master of Accounting with Data and Analytics programme to include more 'historically black colleges and universities', those that served the African-American community before the Civil Rights Act reforms of the 1960s.
In the UK, KPMG stresses that it offers professional development programmes and employment options to attract and retain auditors, and equip them to deal with its clients' most complex challenges.
'We have over 5,000 colleagues working in our UK audit practice, each benefiting from ongoing training and development,' a KPMG spokesperson says. 'Our Intelligent Working initiative supports part-time working and job sharing. Our GROW programme supports diverse talent. And our IT's Her Future programme seeks to tackle gender diversity.'
IT training
Dilek Çilingir Kostem, global assurance talent leader at EY, adds that a focus on IT training can help promote self-esteem at a time when audit technology is evolving rapidly. 'The knowledge resources of a broader firm, from highly technical hedge accounting to valuation, cyber-security, fraud, sustainability, tax and corporate finance expertise, are an enormous asset in providing high-quality audit services,' she adds.
Such initiatives can only serve to boost accountant and auditor wellbeing and self-esteem during these challenging times.