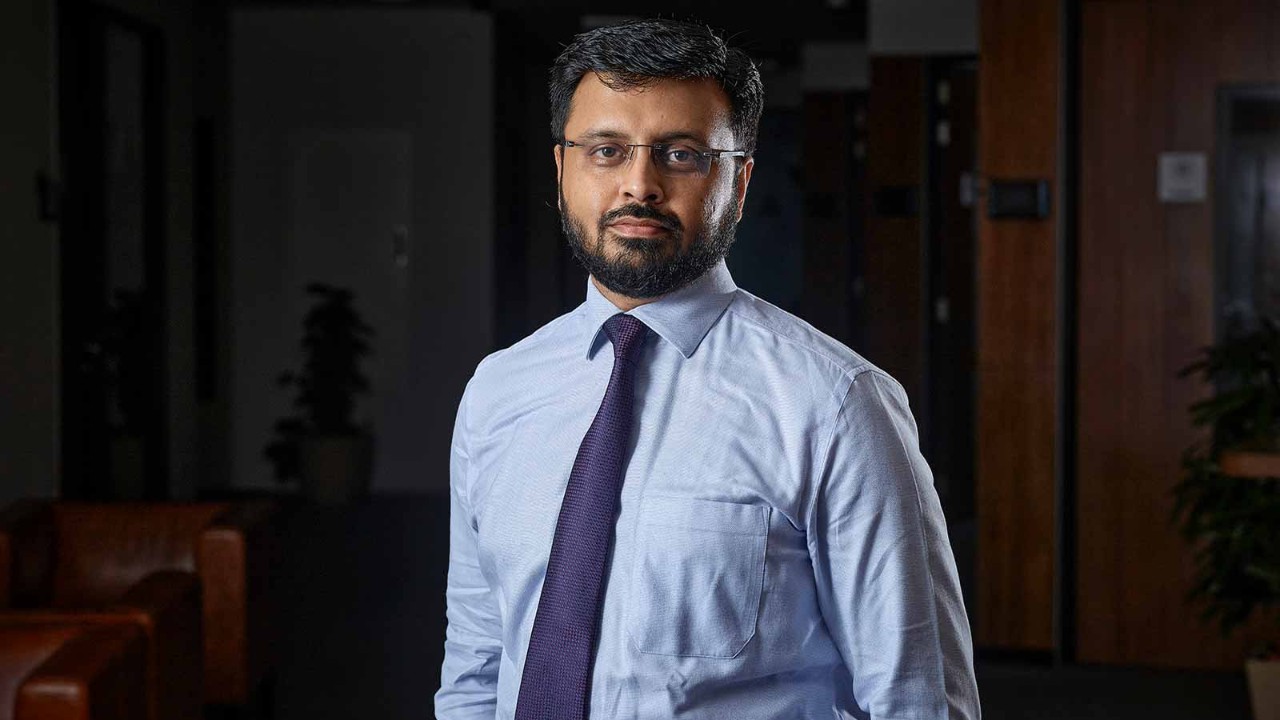 Arindom Chowdhury Photography
Emerging from the impact of the pandemic, India is seeing its economy rebounding, thanks to increased consumer spending and a healthy service industry, which makes up around half of India's GDP.
'The services sector has bounced back better and has emerged stronger. Across the board, most service sectors have done well,' observes Vijay, who specialises in risk advisory.
Key to a robust post-pandemic recovery has been rapid digitalisation in the country. Many organisations across South Asia are, Vijay points out, benefiting from a tech-savvy workforce, enabling them to adapt to new technologies and digital tools faster.
'MSMEs can stand out by focusing on untapped opportunities and niche areas'
CV
2017
Partner, risk advisory, in a Big Four firm in India
2008
Executive director, risk advisory, PwC
2006
Lead auditor, internal audit, Oracle Corporation
2005
Auditor, Deloitte
2001
Assistant manager, PwC
New era
He notes that businesses are transforming the working environment in response to the needs of a workforce that wants more flexibility in the post-pandemic era. Many firms in India have embraced the hybrid working model, giving employees more freedom and autonomy over how and where they work.
He admits that he had little experience of remote working practices until office closures meant he had to adapt. 'Before the pandemic, I didn't know Microsoft Teams or Zoom calls existed,' he quips. 'With people working from remote locations, it became the need of the hour.'
Like many who found themselves away from the office, he started exploring other interests to allow some downtime. He returned to his passion for music during lockdowns. 'I took up learning the guitar; it helps me relax and unwind,' he says. 'At home, my son plays the guitar and I play with him. I like classics a lot and enjoy playing both Hindi and English songs early in the morning before I start work.'
Tech-savvy workforce
The digital transformation and a shift in attitudes in what people want out of a career has led to 'a huge wave of startups in India', says Vijay.
Entrepreneurialism in India is currently an area of focus for ACCA India, which has gathered together a number of experts and accounting professionals, including Vijay, to work on a research paper on fledgling businesses. Vijay was a contributor to a recently published roadmap on the growth of micro, small and medium-sized enterprises (MSMEs) in the country. The ACCA India report focused on aspects including cashflow, working capital, internal control, ethics and regulatory taxation.
'Working with large, international clients helps polish your skills and boost your confidence'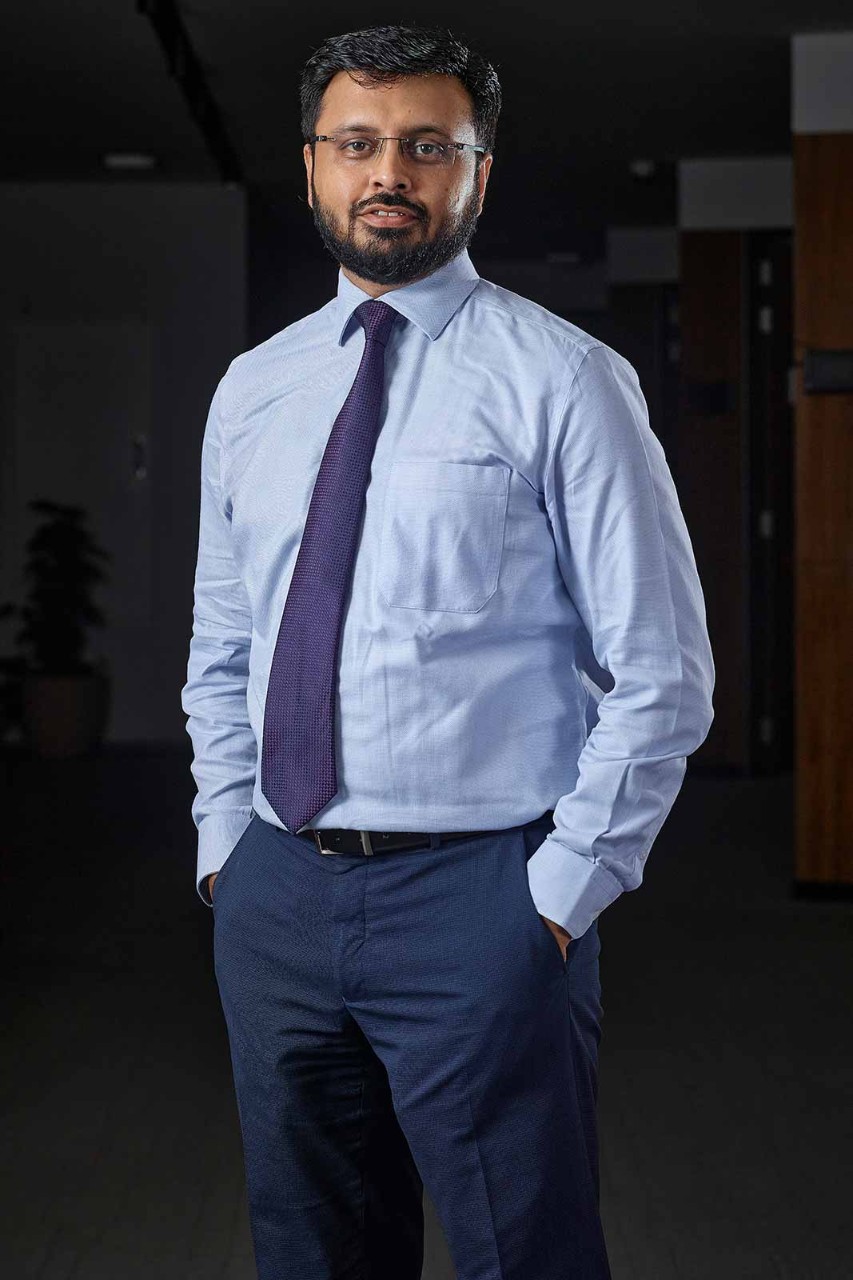 Arindom Chowdhury Photography
Vijay says that the findings were an 'eye-opener' as MSMEs make up around 30% of India's economy, and generate significant employment.
A healthy MSME sector is vital to India's economic growth and contributes to large-scale employment so it's important to nurture the country's entrepreneurial spirit. Vijay cites increased regulation, cashflow stresses, and cyber threats as particular pressure points for young businesses.
The MSME sector was particularly vulnerable during the pandemic, he adds, as it faced challenges in accessing credit and talent.
Trusted advisers
While MSMEs may not benefit from impressive marketing budgets, they can grow further by offering niche, unique products and services, Vijay explains. 'Instead of competing with large companies, MSMEs can stand out by focusing on untapped opportunities and niche areas rather than mainstream areas of the market. Despite stiff competition, they can succeed with product or service differentiation.'
And although they may miss out on economies of scale, they can still use their size to their advantage.
'Successful MSMEs know that their size gives them the advantage of being nimble, agile and an ability to adapt to a changing landscape. They can respond faster to customer needs,' he adds.
Accountants, Vijay says, have a key role to play as trusted advisers to MSMEs by guiding them through the challenges, and keeping an eye on their long-term profitability and growth. Since MSMEs are mostly focused on growth and operations of their businesses, they may unintentionally overlook important aspects such as ethics and governance. Accountants can help by advising, as well as building systems to help improve internal control, and alerting entrepreneurs to various government schemes that are available.
'As you grow older, you want to transfer what you have learnt and experienced to the next generation'
Global perspective
Vijay has worked in multiple roles across his 20-year career. He admits that he loves solving problems, a passion that stems from a childhood fascination with mathematics. This made accountancy the ideal profession for him to pursue.
In addition to working across India in Chennai, Hyderabad, Delhi and Bangalore, Vijay also gained international experience working in Singapore.
'When you have acquired an international qualification, you also want to get international experience,' he says. 'My experience of working in a cosmopolitan global city was enriching and boosted my confidence, which was important for my professional development.'
Vijay believes that beginning his career in a Big Four firm gave him a 'good head start', as it offers many different specialist streams, including audit, risk, direct and indirect taxation, forensic, and transfer pricing. He encourages aspiring financial professionals to pursue a similar path.
'You get to interact with a lot of young blood, and rub shoulders with experienced and passionate professionals,' he says. 'Working with large, international clients helps polish your skills and boost your confidence, and it also trains you to interact with top professionals.'
While in Singapore, in addition to gaining practical knowledge of international financial reporting standards, Vijay was also introduced to a global workplace. 'It helped me see and learn what diversity in the workplace really meant', he says.
Love of learning
Since embarking on his ACCA studies over two decades ago, Vijay has remained heavily involved in the ACCA community. In addition to serving as president of its local student council, he also formed a self-help group to assist students at a time when ACCA did not have a representative in India. 'We came together and wrote exams at the British Council in Chennai, and started from there,' he says, explaining that ACCA was instrumental in landing his first job.
The love of learning instilled in him by ACCA remains with him today. He thrives on collaborating with others to support the future of younger members and uses his vast experience to contribute to the success of clients' business. 'I enjoy teaching and sharing knowledge,' he says. 'As you grow older, you want to transfer what you have learnt and experienced to the next generation.'