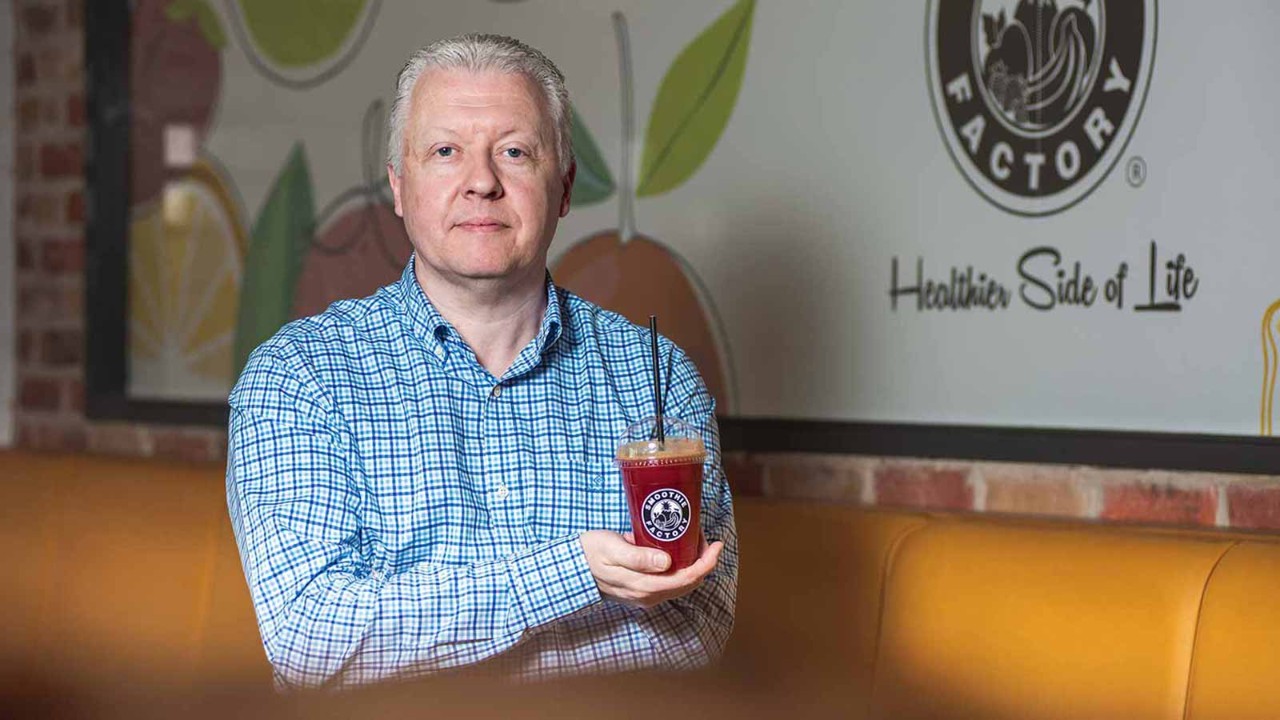 The pandemic years were a time of reflection and new beginnings for many in their career choices. With restaurants and cafes shuttered along our high streets, the hospitality sector was one where 'exit' seemed to flash more brightly than 'entrance'.
There are exceptions, of course, and among them can be counted Andrew McQueen FCCA. Entering the lockdown era with a senior role and strong track record in the payments industry, McQueen is today franchise lead for a concept he believes has huge commercial potential in Ireland and the UK.
New beginnings
Now based in Belfast, McQueen reflects that, prior to 2020, he had been 'travelling back and forth between Edinburgh and London a great deal over the previous 10 years. We have four children and, like many people in lockdown, I realised there was a life at home that I wanted to be a part of.'
As he weighed up the options, his search focused on something that was 'scalable, flexible and ultimately profitable. I felt food and beverages was still a strong sector that would bounce back after Covid-19 and I could use the time to build something that was ready to go once restrictions lifted.'
'Like many people in lockdown, I realised there was a life at home that I wanted to be a part of'
Basics
2022
First Smoothie Factory in Ireland and UK opens in Belfast
2021
Europe's first Smoothie Factory outlet opens in Cyprus
2014
Dallas-based franchising company Brix Holdings acquires Smoothie Factory
1996
Smoothie Factory is founded in Texas by taekwondo athlete James Villasana
1930s
Smoothies emerge in the US, following the invention of the electric blender in 1922
Fast forward to July 2022 and McQueen is managing director for Ireland and the UK, and owner of the region's first Smoothie Factory outlet. The juice bar franchise offers smoothies, cold pressed juices, salads, sandwiches, superfood bowls, coffee and gelato.
Established in 1996 by US Olympic athlete James Villasana, Smoothie Factory has more than 120 stores in 20 countries, the newest among them being McQueen's in Belfast's Titanic Quarter.
Growth areas
'I had no previous experience in the industry, so the franchise model held greater appeal over building a business from scratch,' McQueen says. The choice of Smoothie Factory reflects what he identified as 'a very definite trend towards more healthy, nutritious options among younger people in particular, who are far better educated in this area than previous generations'.
The location was equally considered. 'Businesses within the locality include big names like Citibank and Microsoft, there are film studios nearby, up to 10,000 students in the vicinity, some 800 residents directly above us and, of course, the constant flow of tourists. It was a natural choice as an area that's vibrant and growing.'
On the menu
Smoothie Factory's cool black look and muted interior is something of a surprise compared to previous smoothie storefronts. It represents 'the real evolution that's taken place over the last few years', McQueen says. 'Smoothies are no longer a fun sugary drink. They have moved on in terms of their appeal and their ingredients. They are in a healthy, nutritional space and part of a menu offering that includes really good food and high-quality coffee.'
While McQueen says he correctly anticipated the post-lockdown rebound in consumer demand, the emergence of war in Ukraine, spiralling inflation and ongoing pressure on supply chains have been a troika of issues beyond anyone's guesswork. Add to that Northern Ireland's unique trading position as a result of Brexit, and it's hardly a surprise there have been some headaches in the set-up phase.
McQueen uses acai berries as a simple example. The berries are a smoothie staple that, he says, 'would usually come to us from England, but there are very few suppliers there who want the hassle of the paperwork that's resulted from the Northern Ireland Protocol. We are now looking at alternative suppliers in Ireland or the Netherlands.'
Delays in the supply of equipment have also been routine, although more often to do with Covid than red tape, he stresses.
'Smoothies are no longer a fun sugary drink. They are now in a healthy, nutritional space'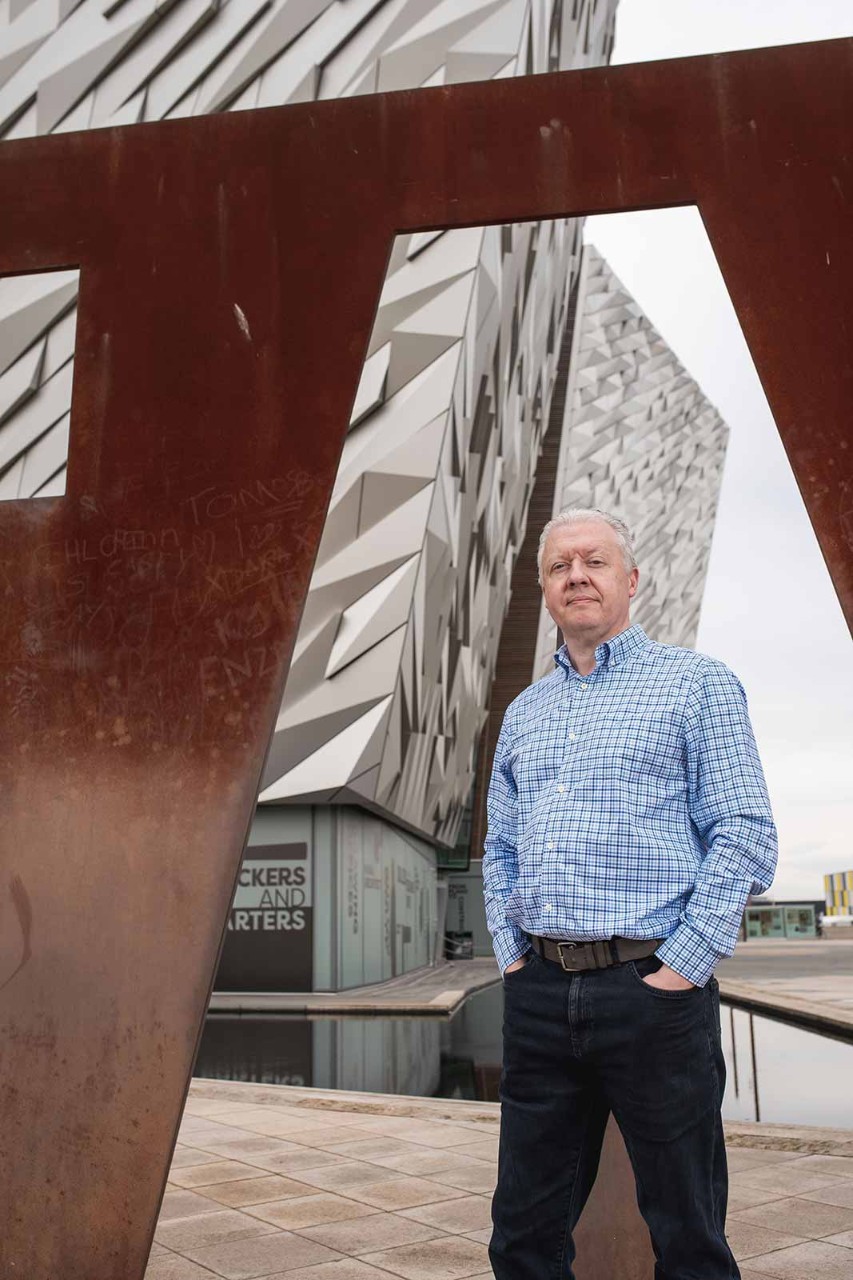 CV
2020
Managing director, Smoothie Factory UK and Ireland
2018
Senior client director, Visa
2007
Head of cards, Ulster Bank
1992
Group accountant, Bairds Chemists
Fortunately, staffing has proved much less of a challenge, and McQueen credits the appeal of the new franchise with bringing together an energetic and cohesive team. His own commitment to learning from the ground up has helped.
'When James Villasana came from Dallas to help us get started, I went through training like everyone else. Six weeks ago, I had never made a smoothie. Now I regularly make them for our customers. If I'm going to convince others to go on this journey, I want to show them that I've been hands on and how that will help them achieve their success.'
Being part of the team also allows for simplifying and adapting the store offering for the local market, such as the decision to reduce the cup sizes on offer from three to one. 'Getting the processes and procedures right from the beginning means we have a model that we can prove works,' he says.
Scaling up
Scaling is, of course, the ultimate intention, with the Belfast store effectively a proof of concept for Smoothie Factory's commercial appeal across these islands. While McQueen would like to manage any further expansion in Northern Ireland, growth in the Republic and the rest of the UK would be in conjunction with master franchise partners who already operate there.
It's a standard business model in the franchise world and one that McQueen believes could lead to the opening of 25 new stores over the next five years.
Growth areas
McQueen's career move into food and drink ties in fittingly with some of his earliest roles. 'My very first job was in a petrol station when I was 17, and there are learnings from then that I still apply now. My first accounting role was with a retail pharmacy chain, which was effectively doing as a business what I'm doing now: establishing a store and then making it scalable.'
ACCA came into the frame at this point as McQueen wanted to continue working while studying. 'Although I moved away from direct accounting roles over the last 20 years, the breadth of the ACCA Qualification has equipped me very well for my career. When I was speaking to legal or marketing people, I knew where they were coming from because of ACCA.
'Business planning has also been a hugely important part of my career. ACCA helped me to not just understand and make plans but to challenge the business plans of others if I felt they hadn't been developed correctly.'
Cards magic
Payments became a particular focus in his career after he joined Ulster Bank in 1999. 'We were still immersed in very traditional types of payments at that point, and one of my tasks was to make credit and debit cards more attractive to retailers. We take it for granted now, but it took time to persuade many to come on board.'
The introduction of Visa Debit some years later is a development he is particularly proud to have been involved in. 'Up until then, consumers just had access to Laser, which was only domestic and face to face. Visa Debit brought a whole new international dimension and a lot of benefits to Irish consumers.'
Although he has left the payments sector he continues to follow it closely and sees challenges ahead for the major players. 'The international payment companies are investing a lot of time and effort to stay relevant, but we have seen unparalleled change and disruption over the last few years. I don't expect that to slow down any time soon.'
Future disruption
If all goes well with the current venture, McQueen is already plotting some disruption of his own. 'I would hope to be in a position to launch our own artisan pizzeria, one that will be focused on healthy options, as a next step. This will bring diversity to a familiar offering and would be the basis of a franchise in itself.'
Since first sitting down, two years ago, to plot a career path that would give him greater control, there have been many positive learnings despite evident challenges. 'The one thing that has become abundantly clear to me is the standard of food we have across the island of Ireland,' he says. 'The quality is superb and when you match that with imagination and great customer service, I'm genuinely blown away by the reaction you get.'