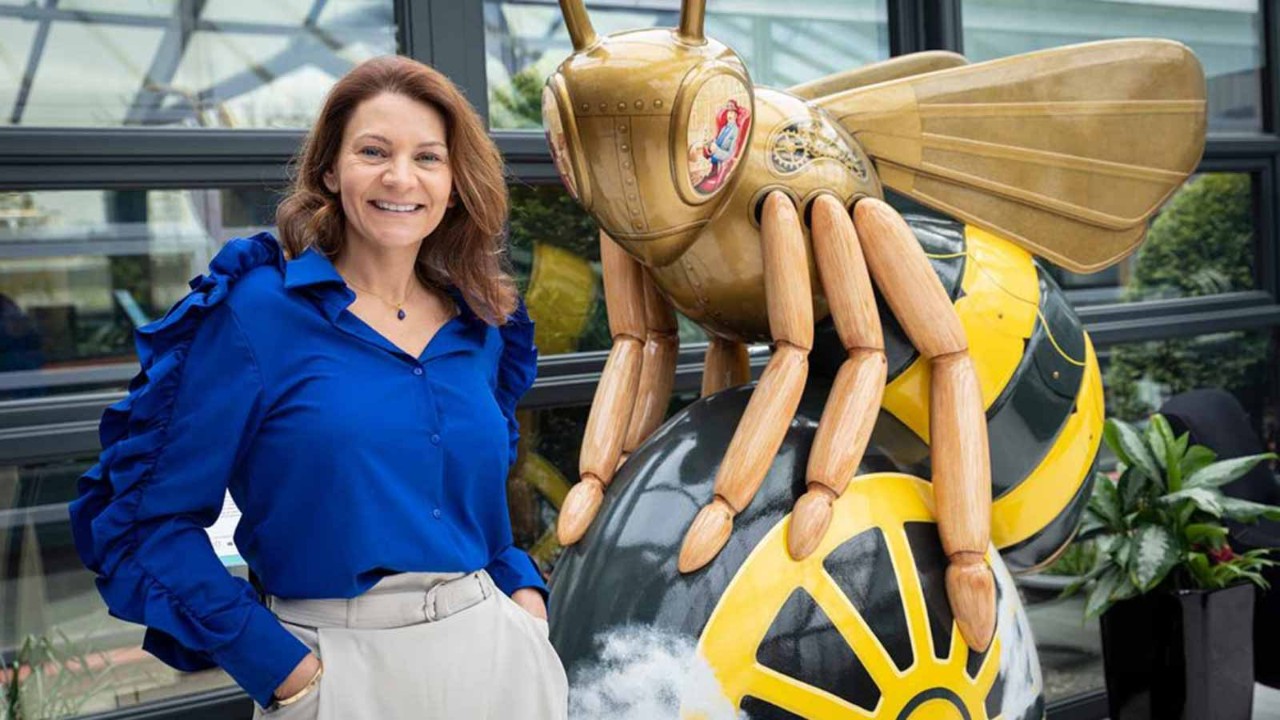 In the increasingly crowded and noisy sector of renewable energy, it is not always easy for a company to distinguish itself from the crowd. Blackburn-based Vital Energi Group is smaller than some – it has just 550 employees across the UK and annual turnover of just under £250m – but it is the UK's largest independent energy service company and has clearly inspired its energetic CFO Cécile Parker FCCA.
'I was sold on day one and really impressed by the entrepreneurial and innovative spirit of the team here,' she says. 'This is an organisation that's actually doing something for future generations, and that's really close to my heart.'
What makes Vital Energi different is that it provides low-carbon energy solutions – everything from creative design to implementation. The business works with clients (including universities, the healthcare sector and local authorities) to create, construct, implement and operate renewable energy systems.
'Net zero will only happen by deploying new tech and pushing business model boundaries'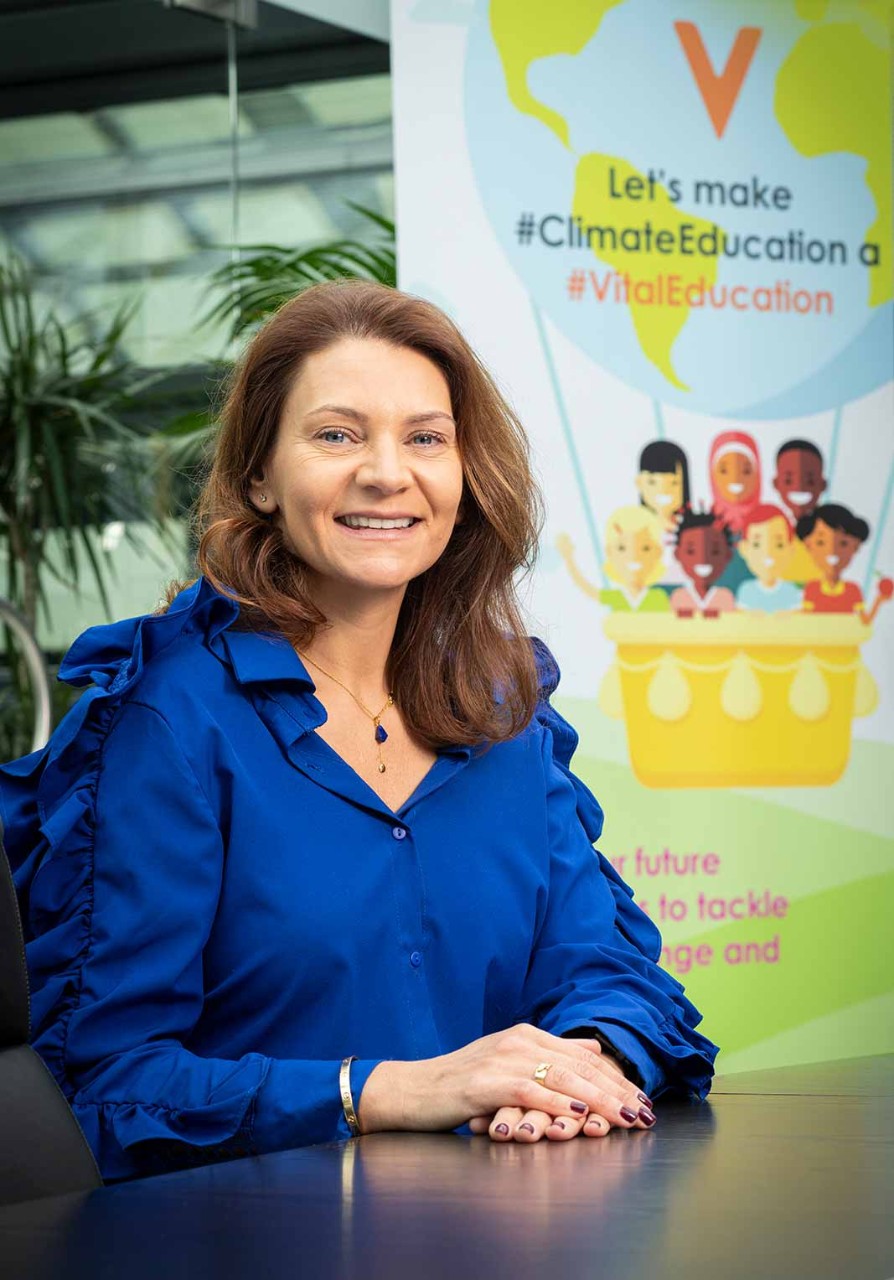 Cécile Parker​, CFO at Vital Energi Group Of Companies
The company already has several eye-catching projects under its belt, including Queens Quay, the UK's largest heat pump project, and Leeds PIPES, one of the UK's largest citywide heat networks. Its work to update the energy infrastructure at the Christie Hospital in Manchester – which includes a blend of water and air source heat pumps, a solar array, a battery energy storage system and energy conservation measures – is expected to deliver financial savings for the NHS trust of more than £1m a year, significantly reduce its carbon footprint and improve the hospital's energy resilience.
Vital is intent on harnessing the potential of the UK's target of achieving net-zero carbon emissions by 2050. 'That's our raison d'être,' says Parker, who joined the group in March 2022. Her first major task is to oversee Vital's transformation from a renewable energy delivery partner to an owner of renewable energy assets.
'The way I see it,' she says, 'is that our net-zero target is only going to be achieved by deploying new technologies and pushing the boundaries of the business model. The asset ownership business model will really help us grow the business significantly. So my main priority is making sure we have the right capital partners.'
With hundreds of renewable energy companies competing for capital, Parker says it is important to identify where Vital will get 'the best return for our buck'. A major focus for the company is Energy from Waste (EfW). Vital is building a facility that will make a valuable contribution to diverting waste from landfill, with the capability of processing 169,000 tonnes of non-recyclable refuse derived fuel (RDF). Each year it is set to contribute to greening the grid by generating 18MWe of electricity from non-recyclable RDF.
'I don't want to be an accountant who just does accountancy – that doesn't float my boat'
CV
2022
Group CFO, Vital Energi
2019
CFO UK, Ireland and Iceland, Rubix
2013
Group finance director, JLA Group
2011
Finance director, Morrison Facilities Services
2009
Finance and IT director, Chubb Systems
2008
Financial controller, Laing O'Rourke, UK
2005
Finance and forecasting manager, Caudwell Group, UK
2002
Financial controller, Areva T&D, France and UK
1999
Financial controller, Coca-Cola Company, Ireland and France
The lean team

Parker runs a 'lean but well-organised' finance team of around 20 people. 'My intention is for us to be a real partner to the business. Some parts of the business may not have seen many people from finance before, but I'm trying to change that. I'm aligning finance people to businesses and departments so everyone has a point of contact.'
She and her team will spend as much time as possible visiting the company's various sites. 'When you walk around a plant it just makes more sense,' she explains. 'If finance is to be a business partner we need to really understand the numbers, the business and what it does.' She is also a strong advocate for continuous learning and recently took part in a training course designed for the company's apprentice engineers.
Parker joined Vital from the private equity-backed Rubix, a large supplier of industrial products and services. By her own admission, she has worked a varied career spanning three countries, and private and private-equity backed organisations (see panel).
'Accountancy is sector-agnostic,' she says. 'The big thing for me was always to progress quickly, and it was important to me to have a variety of experiences. I don't move for the sake of it but it's good to see different things – it shows you have the ability to adapt.'
Throughout her career, she has been drawn to special projects, including mergers and acquisitions, and systems migration. 'I don't want to be an accountant who just does accountancy,' she says. 'That doesn't float my boat. It's the commercial aspect of things, the strategic side of the business, that I find interesting. Volunteering for projects has given me an opportunity to widen my horizons.'
Sustainability focus
Now the focus is very much on environmental, social and governance (ESG) issues. 'As finance professionals we have to understand why it's so important to take action on climate change,' she says. 'We need to provide transparency on the performance of our organisations as well as providing leadership and information for decision-making. We're seeing bigger and bigger expectations around how businesses act in relation to sustainability, which is driving a bigger involvement from us finance professionals.'
One of the attractions of Vital is that its relatively modest size and owner-managed status mean that decisions can be made quickly, says Parker. Her personal energy levels most likely add to the momentum. She says she doesn't feel quite right unless she hits the gym before work every morning; and when the weather allows, she takes a 'walk and talk' approach to one-on-one meetings. 'You can get so much more out of people when you're outside in the fresh air.'